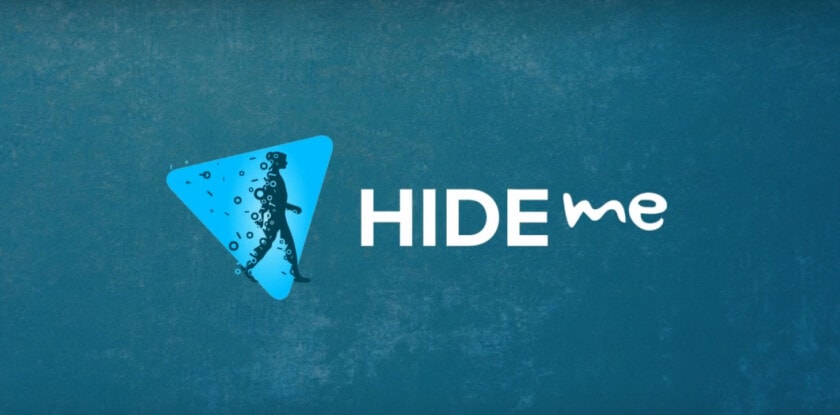 Going through Hide.me's website, it felt like reading through the intro to VPN section of a VPN blog. Hidden IPs, encrypted data, safety in travels, leaping over geofences, and online freedom! It seems that the creators behind Hide.me have decided to keep things clean, simple, and straightforward. Let's see if that checks out.
Hide.me is based in Malaysia, a very favorable location considering the country's lack of retention laws. The company is relatively new to the VPN scene, having been established in 2012, so perhaps we should be a little bit lenient in this review.
Features
As with most up-and-coming VPN service providers, the first thing you'll notice is a rather limited server network. Not to mention that the app itself doesn't offer much in terms of features. Yes, there's a kill switch, and yes, there's split-tunneling. What else?
Servers
Hide.me's "hand-picked" servers can be found in the following countries:
In Europe: Austria, Belgium, Bulgaria, Czech Republic, Denmark, Finland, France, Germany, Greece, Hungary, Iceland, Ireland, Italy, Lithuania, Luxembourg, Netherlands, Norway, Poland, Romania, Serbia, Slovakia, Spain, Sweden, Switzerland, Turkey, Ukraine, London, and the United Kingdom
The Americas: Brazil, Canada, Mexico, and the USA
Asia & Asia-Pacific: Australia, Cambodia, Egypt, Hong Kong, India, Jakarta, Japan, Korea, Morocco, Philippines, South Africa, Taiwan, UAE, Vietnam, and Singapore
That's 47 if you weren't counting. That's not a great count, but not a terrible one either. Russia is missing, which prevents users from accessing services like Match TV.
Hide.me does not limit switches, bandwidth or speed.
Platforms & Simultaneous Connections
Hide.me covers the basics: there are native apps for Windows, Android, iOS, macOS, and Windows Phone. There is no support for smart TVs or streaming devices, but the company does offer support for routers, which means that any of those machines can be secured if they're connected to the VPN-secured router. Supported routers include Asus, TP-Link, Netgear, and Linksys devices.
The premium Hide.me subscription allows for 10 simultaneous connections. The Free package (more on this later) allows for just one connected device.
Security
Protocols
Hide.me offers a broad range of protocols. Depending on which device you are using, you have the choice of some of the following protocols:
OpenVPN has no known weaknesses. It is reliable on all kinds of connections, such as WLAN, wired, or mobile. It's easy to set up, and is a good choice for desktop users.
IKEv2 uses advanced VPN tunneling technology and is resistant to short-term loss of network connectivity, i.e. good for mobile devices.
IKEv1, the earlier version of IKEv2 misses some advanced features found in its successor, but still represents a workable option for legacy devices.
SSTP, or Secure Socket Tunneling Protocol, is a tunneling protocol available on the Microsoft platform.
L2TP/IPsec is a good choice for those that value security over speed.
PPTP does not supports AES encryption. Instead, it uses Microsoft Point-to-Point Encryption, which has severe security weaknesses. But it's fast.
Location & Logs
Hide.me has a no logs policy. It does record some connection logs that are erased within hours. It does also monitor bandwidth, at least for the users that are using one of two limited bandwidth packages.
Hide.me has volunteered itself to be audited by an independent security analyst, Leon Juranic from Defensecode, who certified that the service does not indeed store any user logs.
Hide.me is based in Malaysia, a country that does censor online content but does not have data retention laws in place.
Kill Switch
The Kill Switch acts as a fail-safe for when a VPN connection drops. Without a Kill Switch, your traffic will automatically default back to your original IP with your knowledge, leaving you exposed. The Kill Switch automatically turn off once the connection with the server is back up.
DNS leak prevention
The DNS server acts like a phone book for the internet, a conversion table of IP addresses and URLs. DNS leak is a common security flaw associated with VPNs.
The browser's DNS requests are sometimes sent to the ISP DNS server directly, and not sent through the VPN, which gives the ISP a way to know about your internet activities.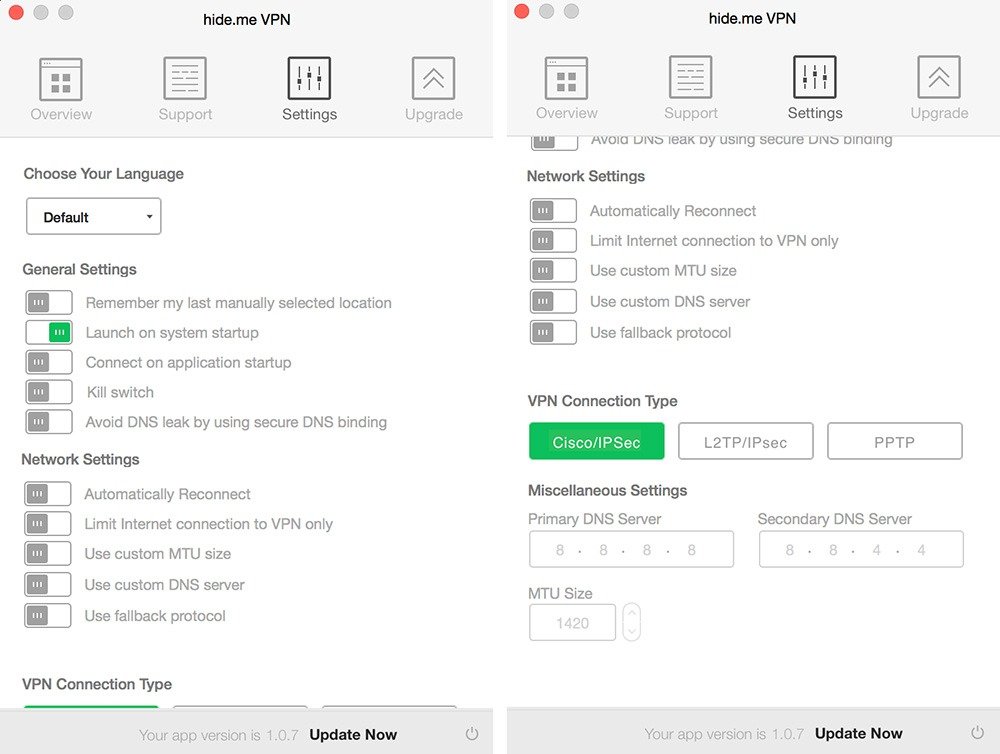 Support
Hide.me has both live chat and email support. They seemed to be short on operators when I tried to talk to them and was asked to leave a message. The reply came back about 6 and a half hours later, that's not the greatest response time.
Speed
As we do with all our reviewed VPNs, we assess the impact of routing data to different countries around the world using the service. For this app, we chose to test out 4 different server locations: the USA, the UK, Germany, and France.
The results were not encouraging. Download speeds dropped by 36.8% 36.7%, 28.2%, and 47.5% respectively; upload on the other hand suffered drops of 31.4%, 41%, 22.4%, and 41.9% respectively.
Price & Verdict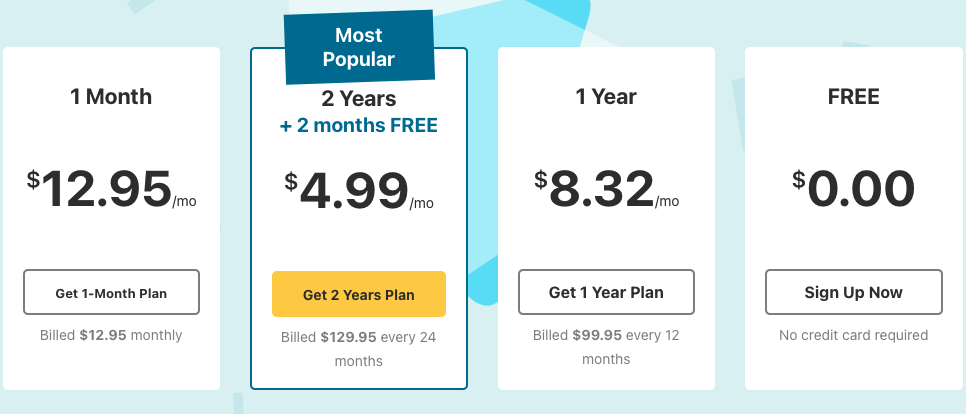 Hide.me is expensive. At $8.32 a month for a yearly plan, it is simply not worth the price. You can get better service for less money from a number of competitors. There are also packages that lower the price even more.
However, the monthly subscription is what really caught my attention. The provider charges $12.95, which is too high compared to what it offers in return.
If I'm going to pay that much for a VPN, I'd choose a reputable one that has a strong name in the industry such as ExpressVPN or SurfShark. Hide.me, on the other hand, is not worth that much a month. If you want to rival the greats, add features not cost.
Finally, there is the free plan, which comes with a 10-gigabyte limit, but I still wouldn't recommend that too. Here again, there are better options in this regard.