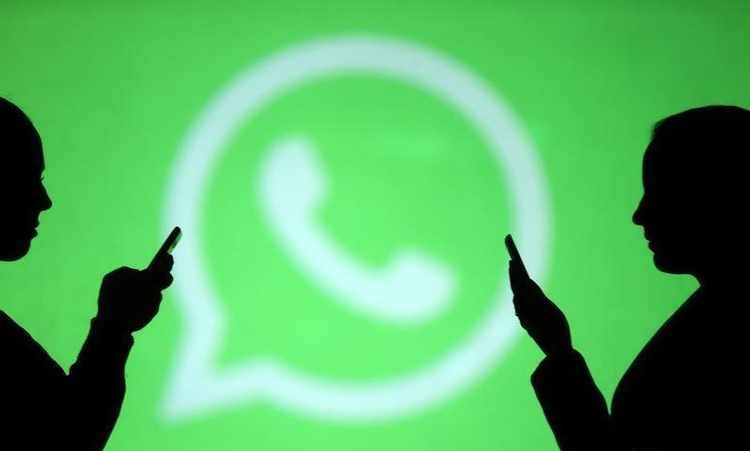 Facts about UAE expats
Why is WhatsApp Calling banned int he UAE?
Install a VPN to unblock VoIP services
Best VPNs for avoiding UAE censorship
Ignore free VPNs
UAE to lift WhatsApp Calling ban?
Telecom operators have been struggling to cope with OTT applications ever since they became available. These apps bypass traditional telephone communication and use the Internet to deliver their services. As a result, they cost much less than conventional voice calls and SMS.
Everyone with a smartphone uses at least one over-the-top app, such as WhatsApp, Skype, and Viber. That's because they offer free texting and VoIP services. All you need is an Internet connection. WhatsApp Calling, for example, allows users to make free voice and video calls.
These services became an instant hit among people, as they helped them communicate with each other in a simpler, faster, and cheaper way. But the threat they posed to telecom operators, especially in terms of revenue, forced some of these companies to take drastic measures.
In the UAE, for instance, the government banned VoIP features to protect the interests of state-owned mobile operators Etisalat and du. Apps like WhatsApp and Skype are still operational in the country, but only for texting and media exchange.
However, services like WhatsApp Calling or Skype Calling are blocked inside Dubai, Abu Dhabi, and the rest of the Emirates. So what can expats do to stay in touch with their friends and family back home? Read on to find out.
---
Table of Content
---
UAE Expat Community
The UAE is one of many countries that ban voice over Internet protocol (VoIP) services. And that move affects the lives of millions of expatriates who live and work there. The World Bank estimates that the UAE population is 9.54 million, with expats and immigrants making up over 88% or 8,45 million people.
The emirates of Abu Dhabi and Dubai house the majority of foreigners. Workers from different nationalities were lured to the two business hubs thanks to tax-free salaries, year-long sunshine, and high-end lifestyle. But things haven't been the same since the 2008 financial crisis.
Dubai took the most damaging blow as its economy collapsed. However, the UAE Central Bank, as well as Abu Dhabi and its banks, helped the financial hub get back on its feet. Yet, a lot of expatriates fled the country after they lost their jobs and couldn't pay their debts.
But it wasn't long before the emirate was able to attract foreign workforce again. High salaries, as well as bumper packages that feature bonuses, housing, and education, brought back international labor as Dubai continued its road to recovery.
Unfortunately, GCC nations, including the UAE, suffered another blow during the recent slump of oil prices. The diplomatic crisis with Qatar, the US sanctions on Iranian businessmen, and the war on Yemen added further pressure on the country's economy.
As a result, salaries and packages shrank and people were no longer earning as they were before. The UAE government even had to introduce a 5% tax to fill the holes that lower oil prices left.
All that reduced Dubai's and the UAE's appeal as a hub for foreigners seeking to make money. Yet, the expat community is still growing in the country.
---
Expats and the WhatsApp Calling Ban
Expatriates, or expats for short, are people who leave their families and friends to work or live abroad. The main reasons behind it all are high salaries, valuable work experience, or lack of job opportunities in their home country.
And even though they might make a lot of money, moving to a new place and embracing a different culture can be quite intimidating, especially if you're alone. But you can always count on your friends and family members to cheer you up.
Calling your parents, siblings, and mates is a constant theme when you're living overseas. Everyone wants to check up on you and see if you're alright, especially your mom who worries too much.
International phone calls cost a fortune in the past, but it all changed with the introduction of VoIP services like WhatsApp Calling. Today, as most users have the app on their device, you get to make free voice and video conversations with anyone you know.
And if you're not in the mood for talking, you can always have a free live chat by texting them.
It works with local calls as well, which means you don't have to bear any extra cost to communicate over the phone. As a consequence, telecom providers are losing millions of dollars in revenue to VoIP services. Some countries like the UAE reacted by banning them.
Reasons Behind the Ban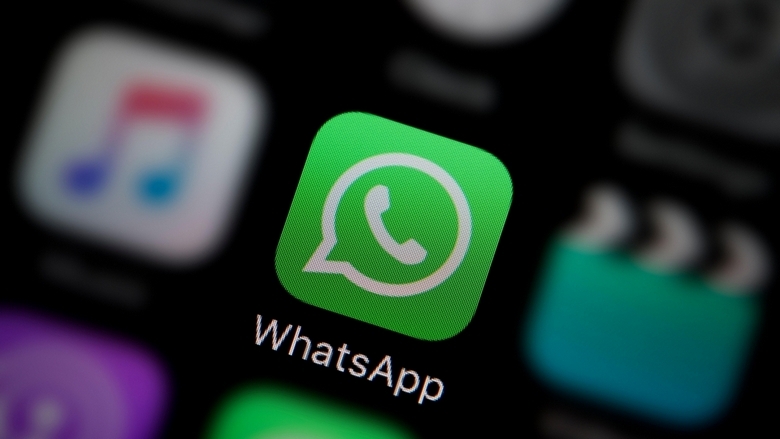 The UAE government owns majority stakes in Etisalat and du, the sole telecom operators in the country. Therefore, by imposing a ban on VoIP services like WhatsApp Calling, the state is actually protecting its interests.
It is a well-known fact that mobile operators are losing the fight against OTT apps when it comes to voice calls and SMS. Their revenues dropped significantly in that domain but witnessed growth in Internet bundles and packages.
Etisalat and du don't want to see profits diminish, especially in a lucrative area like traditional communication channels. Therefore, they enforce a ban on WhatsApp Calling and other voice over IP services to protect their market monopoly.
The Telecommunications Regulatory Authority (TRA), as well as other local experts, warned that allowing WhatsApp Calling would have serious security ramifications. TRA Director-General Hamad Al Mansouri revealed that VoIP services are blocked for "cybercrime concerns."
Dr. Saeed Al Dhaheri shares Al Mansouri's fears. The Chairman of SmartWorld, a joint initiative between Etisalat and Dubai South, said that the Arab world shouldn't allow end-to-end encryption services like WhatsApp Calling.
He told Khaleej Times that security is a major concern in the region. And if the UAE allows end-to-end encrypted calling platforms, it would enable terrorists and extremist groups "to communicate securely without being tracked by security agencies."
"As a customer, I will definitely stand to benefit if WhatsApp calling is enabled. But when you consider the national security and current situation in some Arab countries, I would not recommend it."

Dr. Saeed Al Dhaheri, Chairman of SmartWorld
---
How to Avoid UAE Block on WhatsApp Calling
Once you step inside the United Araba Emirates, your WhatsApp application only serves as a texting tool. Any attempt to make voice or video calls through the app will fail. But how does it work when you're in the US or Germany, for example, and not the UAE?
Well, it's all about the IP address that your ISP provides. These numerical labels give you an online identity and help the web determine your location. Without one, you can't access the Internet.
And as I mentioned earlier, Etisalat and du have a complete monopoly over the telecom sector inside the country. Therefore, whenever you connect to the Internet, one of these two companies will tag your device with an IP address. And as long as they see that you are in the UAE, VoIP services will remain off-limits.
Therefore, the solution is clear and simple: Change your IP address. And the only tool that can help you achieve that is a virtual private network.
Better known as a VPN, this program reroutes your Internet connection through one of its servers that cover the globe. It also creates a secure tunnel for the data that travels from your device to your web destination. Then, it gives you a different IP address that matches the location of the server you selected.
In simpler words, to unblock WhatsApp Calling in the UAE, connect to a foreign VPN server. You could choose any location where VoIP services are allowed, like Canada, the US, the UK, France, Germany, Australia, and Japan. But avoid countries with high Internet censorship like China, Iran, Kuwait, Oman, and Pakistan. These places also block WhatsApp Calling.
Other Helpful VPN Features
As you can see, bypassing the WhatsApp Calling ban is really simple and fast with a VPN. But this tool can do so much more than just help you avoid Internet censorship. It also:
Encrypts your traffic: Since VoIP services are banned in the UAE, it's better if the government remains oblivious to the fact that you managed to unblock WhatsApp Calling. And VPNs can cover your tracks by encrypting your online activities. Therefore, ISPs, state authorities, and any other third party can't monitor or trace what you do.
Respects your privacy: Internet service providers are obliged to submit user data at the request of the government. It means that authorities can see your online activities even if you didn't commit a crime. But respectable VPNs have strict no-logging policies that automatically eliminate sensitive data. So if the state agencies come knocking, VPN companies can only provide minimal information about its users.
Bypasses geo-blocks: Once you connect to a different VPN server, you can do much more than just unblock WhatsApp Calling. Every geo-restricted website will be at your fingertips. For example, if you connect to an American server, streaming services like Hulu, US Netflix, HBO Go, ESPN+, and every other channel become available no matter where you are.
Install a VPN on Your Device – the Steps
Virtual private networks are ideal tools if you live in countries like the UAE. Actually, every Internet user should get one to protect his/her online security and privacy, not mention gain complete web access.
Subscribe to an elite VPN service that guarantees all the above features. I compiled a list of the best providers in the business that you can check out below.
Next, just like WhatsApp, VPNs have apps for every major operating system. You can find them on the App Store or Google Play.
Launch the VPN application and sign in to your new account.
Connect to any server location where VoIP services like WhatsApp Calling are allowed.
Enjoys hours of free and private voice and video chats with your family and friends.
---
Best VPNs for WhatsApp Calling
There are plenty of VPN providers on the market nowadays. Thanks to the ongoing online censorship and privacy invasions, these tools are becoming more and more popular. However, not all of them provide quality services. That is why you must carefully read what each one offers.
But if you don't have time for research, the below VPNs have the highest ranks in the business.
ExpressVPN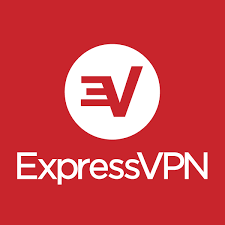 If you're looking for the best VPN that money can buy, then look no further than ExpressVPN. It uses the latest and most robust specs to bring you safe, fast, and private web browsing.
First of all, it has one of the vastest server networks in the industry. Over 3,000 servers span across 160 locations in 94 countries, giving users unlimited access to restricted content. From VoIP services like WhatsApp Calling to streaming platforms like Hulu and Netflix, ExpressVPN can unblock them all.
And the great thing about these servers is that they offer high levels of speed. Therefore, video calls you make with your loved ones back home won't drop or end due to bad connection. That also makes the service an ideal choice for streaming, live online TV, and gaming.
But just because ExpressVPN offers excellent speed rates doesn't mean it holds back when it comes to encryption. On the contrary, the company uses the strongest protocol in the business, AES-256. It is military-grade encryption that the US government applies to protect classified information.
"A brute-force attack on a 256-bit keyspace is simply infeasible, even if all the world's most powerful supercomputers ran for as long as the universe has existed so far, billions and billions of times over."

ExpressVPN
The zero-logs policy that ExpressVPN follows has been verified several times. Turkish authorities seized a company server in 2016 as part of an investigation. However, they couldn't find any valuable data that could help them track suspects. It means that the VPN honors its words not to collect or share sensitive data.
Moreover, the company regularly invites independent auditors to confirm the application of its no-logs policy. The most recent report was conducted by PricewaterhouseCoopers, who affirmed that ExpressVPN was in compliance with its privacy policy.
Pros
Military-grade encryption.
Proven zero-logs policy.
Fast speed rates.
3,000+ servers in 94 countries.
Netflix and streaming support.
MediaStreamer (Smart DNS proxy).
Apps for Android, Windows, iOS, Mac, Amazon Fire, and Linux.
30-day refund policy.
Torrenting and P2P allowance.
Five simultaneous device connections.
24/7 customer support (with live chat feature).
Cons
Slightly more expensive than other premium VPNs.
---
BulletVPN
BulletVPN is a great VPN that hasn't been around as much as the other names on the list. Yet, despite its young age, this service offers plenty of premium features. The most important two are the Advanced Encryption Standard with 256-bit keys (AES-256), as well as the no-logs policy.
And for more security and privacy, BulletVPN brings users a kill switch to disconnect them from the Internet in case of a VPN malfunction. Add the BulletShield feature, and your device won't have online access unless you use a BulletVPN server.
And the company can even compete on the speed front, as it provides fast and stable speeds across every server
The only noticeable drawback is the limited server network. BulletVPN operates just 115+ servers in 51 countries, much less than the other brands that I listed. But don't worry, they spread out to cover every region in the world, meaning you can still unblock WhatsApp Calling and other services.
Pros
Unlimited bandwidth.Military-grade encryption.
No collection or sharing of sensitive data.
30-day money-back guarantee.
Speedy servers
24/7 customer support (with live chat feature).
Kill switch with BulletShield.
Apps for iOS, Android, Windows, and Mac.
Netflix and torrenting support.
Unlimited bandwidth.
---
NordVPN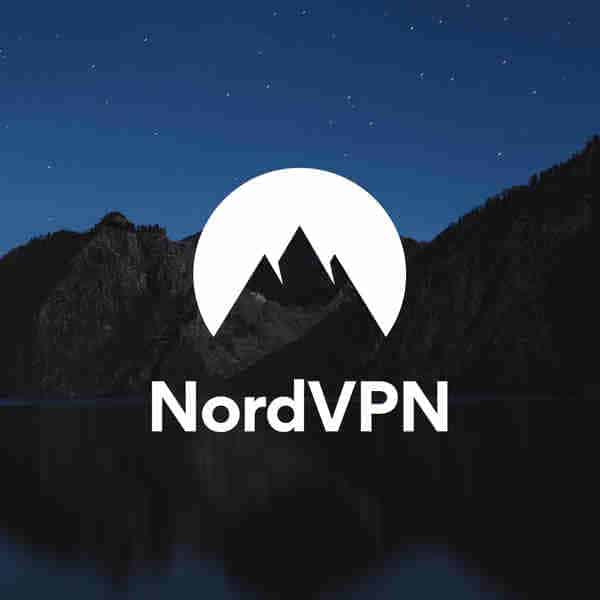 NordVPN is the closest you could ever come to what ExpressVPN offers in terms of privacy and security. The Panama-based VPN goes the extra mile by offering a double VPN and CyberSec, in addition to the AES 256-bit encryption and the no-logging policy.
The first one encrypts your traffic twice for extra protection and the second one blocks malicious websites and annoying ads.
The company also has more servers than ExpressVPN, but a smaller coverage area. I'm talking about more than 5,000 servers across 59 countries. During your time in Dubai, you can unblock WhatsApp Calling and access your favorite streaming channels.
Furthermore, NordVPN offers a Smart DNS proxy service in case you have a device with no VPN client. And should run into any trouble, contact the award-winning customer support service for help.
Pros
CyberSec.
Double VPN.
AES-256 encryption.
No data collection or sharing.
Smart DNS proxy (SmartPlay).
Six concurrent device connections.
Highly compatible apps.
Kill switch and DNS leak protection.
Support for streaming and torrenting platforms.
30-day money-back guarantee.
Excellent customer support service.
Cons
Some servers were a bit slow when I tested them.
---
IPVanish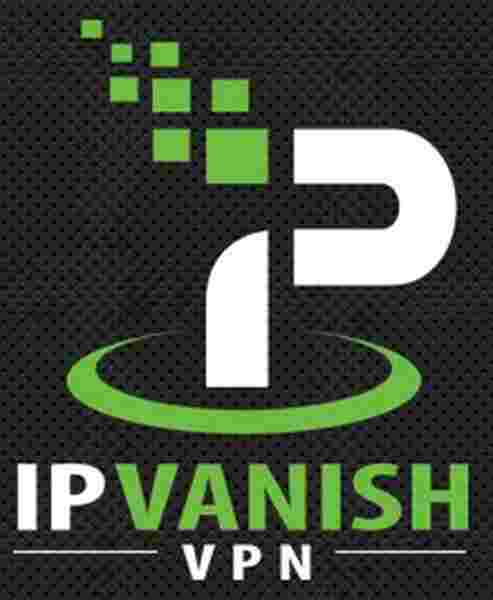 A decent, cheaper option you could consider is IPVanish. It has one of the fastest speed rates in the business and more than 1,300 servers in 75 countries. Most of them are located in North America and Europe, and you can use anyone to unblock WhatsApp Calling, Skype, or Viber in the UAE.
The company doesn't take your online security and privacy for granted. It protects you with the AES-256 encryption and a zero-logs policy. But IPVanish's headquarters is in the US, a country with data retention laws. Some users even accused it of breaching its privacy policy and providing sensitive data to the authorities.
However, the company denied these allegations and no violations were ever proven. Nevertheless, IPVanish is still a great VPN choice, especially if you have Kodi.
Note: Some IPVanish users claimed that the VPN could no longer unblock popular streaming services like US Netflix, Hulu, HBO Go, or BBC iPlayer. That is due to the ban that these platforms impose on VPN IP addresses. But other users say that you can still access these channels using certain servers.
Pros
Decent server network.
AES 256-bit encryption.
Zero-logs policy.
Kodi optimization.
High levels of speed.
Apps for the major platforms.
Ten simultaneous device connections.
Kill switch and DNS leak protection.
Cons
Limited access to streaming services.
Short refund period (one week).
---
WhatsApp Calling – Are Free VPNs a Good Idea?
I'm sure you're wondering whether VPNs are legal in the UAE or not. Let me assure you that they are, as long as you don't use them for criminal activities. Crimes like phishing, blackmail, extortion, or hacking are all illegal with or without the usage of a virtual private network.
But using a VPN for legitimate purposes is perfectly fine. Here's what the UAE Cyber Crimes Law states:
"A punishment of temporary imprisonment and a fine of not less than AED 500,000 and not more than AED 2,000,000, or either of these two penalties, shall be imposed on whoever uses a fraudulent computer network protocol address by using a false address or a third-party address or by any other means for the purpose of committing a crime or preventing its discovery."
Now, please note that I don't recommend free VPNs. Some might find them more attractive than paid providers because they don't cost any money, but there are a couple of things you should know first.
Most free VPNs offer weak or no encryption, which means that ISPs and government agencies will be able to monitor your online activities. If they find out that you're using WhatsApp Calling, they might hit you with a fine.
Furthermore, feeless VPNs collect sensitive data like browsing history, even if they have a no-logs policy. Then, they sell such information to third parties. And that is how they manage to stay in business and make profits.
And even if you're okay with all of that, you won't enjoy your Internet experience with free VPNs. They have a limited and slow server network, and can't always access your favorite services. Therefore, do the smart, safe thing and get a premium paid VPN.
---
UAE to Lift Ban on WhatsApp Calling?
Although free VoIP services like the WhatsApp Calling Skype are blocked in the country, there are some apps that are operational. BOTIM, C'Me, HiU Messenger, and YzerChat are the only platforms that offer voice and video calling features.
The problem with these apps is that they aren't as popular as international services. And the reasons behind that are poor call quality, annoying ads, and an AED50 charge. Meanwhile, WhatsApp Calling is free, doesn't feature any advertisements, and the quality of the calls is outstanding.
According to Mohamed Al Kuwaiti, executive director of the UAE's National Electronic Security Authority, the country may soon lift its ban on WhatsApp Calling. In other words, you won't need a VPN for WhatsApp calls anymore.
Al Kuwaiti told CNBC that the UAE had increased its collaborations with big tech platforms on national security initiatives. Those firms include Facebook-owned WhatsApp.
"There might be a lift of that ban for (WhatsApp) voice calls… and this is going to happen soon, this is what we know and understand from the telecommunication authority here in the UAE."

Mohamed Al Kuwaiti, executive director of the UAE's National Electronic Security Authority
---
Unblock WhatsApp Calling in the UAE – Final Words
WhatsApp Calling is a great way to make free phone calls over the Internet and stay in touch with friends and family members back home. However, countries like the UAE ban VoIP services to protect the interests of state-owned telecom operators, Etisalat and du.
And despite the recent news concerning the ban lift on WhatsApp Calling, the latter is still unavailable for UAE residents. Besides, talks could drag on for months before both sides reach a solution. And we've been hearing similar news concerning VoIP services for over a year now, yet nothing ever materialized.
So don't waste time hoping the ban would lift itself. Subscribe to a premium VPN service to unblock WhatsApp Calling and reconnect with your family and friends.
Do you think the UAE will lift restrictions on WhatsApp CAlling and other VoIP services? Share your thoughts in the comment box below.