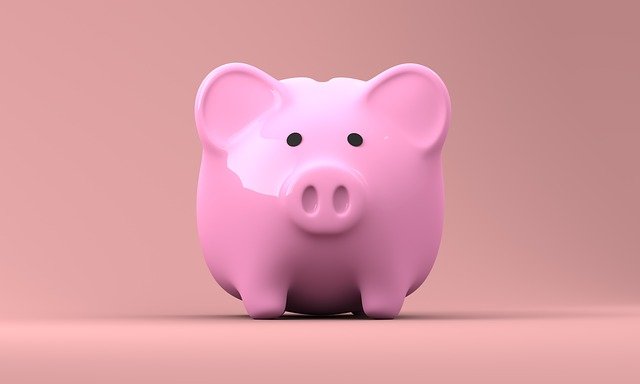 With the emergence of industries brought about by advancements in technology such as e-commerce and the cryptocurrency market, it is now becoming a whole lot easier to buy and sell commodities of whatever form through frameworks that rely entirely on the Internet. More and more people are actually getting on to this bandwagon after slowly discovering that there are a variety of products and services that are actually cheaper when sourced from abroad.
Despite such advances, there are still measures put in place by individuals looking to get the most profit even from their international customers. You'll often find that certain e-commerce site owners for example set up their sites to reflect prices based on the visitor's location so that buyers from a certain region pay a higher amount than those from another.
10 Things You Can Save Money On With VPN
To get to avoid such price hikes, you can actually sign up with a credible VPN service. It will allow you to hide your IP address. This would in turn make it difficult for the site you're visiting to track your location. In this case, you'll have the opportunity to connect to a variety of servers, and choose the one that reflects the lowest price to buy at. In this review, we're going to take a look at 10 things that can become relatively cheaper once you choose to access their sites through a VPN connection:
1. Netflix
Netflix is easily one of the most famous streaming channels in the world. So many VPN providers do their best to acquire technology that'll allow their customers to stream from the service despite their strict geo-restrictive blocks. Following their launch into the international market, Netflix has gone ahead to tailor their service according to particular regions; availing varying forms of their content at different prices.
An Australian for example would have to pay $17.99 in AUD. An American who would pay $10.99 in the US, however. Despite the differences in currency value, there's still a good amount of money that could be saved if say the Australian got connected to an American server, and paid for his Netflix subscription in dollars.
2. Spotify
If you're not that much into videos, and music happens to be more of your thing, then Spotify is one app you shouldn't be doing without. Previously it used to be available only to a select group of countries. But access by international markets is slowly being developed. The service allows varied methods of payment including through cryptocurrencies such as Bitcoin, as well as PayPal.
Due to the fact that prices also vary based on region, a user based in Europe would opt to mask their connection and sign up through an American server where he'd be required to pay $9.99; a considerable discount compared to the 9.99 Euros he'd have paid from Europe.
3. Skype
As the world slowly continues to embrace video calling, for many people, Skype is the number one application of choice to make such calls. If you & whoever you're calling both happen to have an account, both of you would be able to communicate for free. On the other hand, if you want to call someone's landline or mobile, you'd have to purchase Skype credits as well as a Skype telephone number.
There are a couple of areas in the world where the use of Skype is prohibited, for example, the UAE. It is in these types of areas that you'd need a VPN just to use the service; even before you start considering how much you'll get to save when buying Skype credits. This is because the prices set forth for these credits depend on where you are. In other words, there are some areas that you might get cheaper rates than others.
4. Steam Games
If you're a serious gamer, you've probably heard of Steam. But if you're a committed one, you're probably one of the many that's constantly frustrated by the geographic restrictions that they impose on their users. Through using a VPN service, you're able to work around these geo-restrictions; getting access to some of their regionally blocked games. As you do so, however, it's important that you're aware of the risks involved in doing this.
Steam has been known to temporarily shut down or completely ban the use of their service to those that they find out have been using VPN servers to avoid their restrictions. If you get to subscribe with a credible provider, it'll be difficult for them to track you down. It's also better for you since you'll get an overview of its international prices and the opportunity to pay the cheapest rate for their games.
5. Amazon
Amazon is a great place to get almost everything you would need from a wide variety of super stores. All you have to do to get the best prices is to spoof you address through a VPN tunnel. You'll be able to choose which Amazon to access based on region, and see the variety of products on offer at different prices. Furthermore, you'll also be able to purchase your subscription at a cheaper rate.
6. Target
Target is another large-scale retailer whose customers rely on for quality products. If your schedule includes a consistent shipment of products, you might be one of the many that get hit hard by the customs duty charges you're required to pay upon entry of your goods into the country.
You can reduce these high fees by purchasing your goods in a foreign country. Then you have them shipped to your home country. You'll have to do a bit of homework here to get to know which countries your home country has a customs subsidy agreement with so that you can use your VPN service to make the purchase from that particular country.
7. Ebay
The many of us who would like to save a whole lot of money by buying something that's been slightly used have Ebay to thank for their wide range of available, secondhand goods. If you happen to live in a country where access to such online marketplaces is restricted, you might want to start thinking about getting a VPN. In this case however, you'll only get to buy goods at the listed price regardless of your virtual location.
8. Hotels, Rental Cars & Airline Tickets
A few years ago, it used to be possible to get a good amount off the cover price for airline tickets and hotels by using a VPN service. Though nowadays this isn't the case anymore. What you can rely on however are the different website versions that exist; whose access isn't really tied to your location and IP address. For car rentals, however, rely slightly on where you seem to be accessing their site. So it is possible to get a good discount by using a VPN service here.
9. Adobe CC
Purchasing software online is one of the many things that people who don't want to head over to a computer store are fond of; it really isn't a thing to be ashamed of. You might have noticed that most of the sites redirect you to the default page based on the region that you might be in. If you happen to be using a VPN tunnel, the chances of this happening are however quite slim. You'll be able to access different regional sites and get a peek at their different international prices.
10. Your Bandwidth Costs
Aside from Netflix, those of us who rely on the Internet for our video content are also familiar with other popular channels such as Hulu and BBC iPlayer. If you happen to spend a lot of time streaming through these platforms, your ISP might take note. As a result, start throttling the speed of your connection. Most of these ISP's don't even state this as a condition that customers signing up with them should be aware of. Therefore by throttling your speed, they're actively 'stealing' from you, since you've paid them in full for their service. You can avoid this by subscribing with a credible VPN provider such as ExpressVPN, and enjoy streaming your content at the constant speed that you've paid for.
Save Money Online – Final Thoughts
These are all of our tips and tricks on how to save money while shopping online. Do you know of any other measures one can take to make cheaper purchases while browsing the web? Let us know by dropping a comment below.