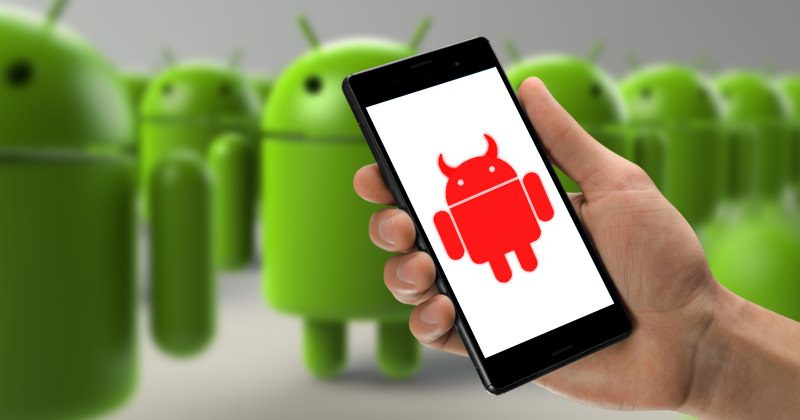 For the past couple of years, applications with certain capabilities have taken over the Google Play Store library. We're referring to those apps that fall into the category of activity tracking. You get specific tasks, and the apps reward you: Or do they? Well, not according to a recent study.
These kinds of applications have grown in popularity over the years. In fact, they harnessed more than 20 million downloads on Google Play Store. However, lately, their practices have become quite shady.
Apparently, these applications are still offering rewards for tasks but not delivering in the end. Instead, they bombard users with unwanted apps. What is this about, and what applications are concerned? Find out below.
Here's Your Reward – More Ads!
Google Play Store has been in the spotlight for quite some time now. In fact, 2022 was not the store's year, as cybercriminals used the platform for multiple attacks throughout the year.
Whether it's adware, malware, or the like, Play Store was used as a malicious hub to spread shady practices among victims.
Now, some of the most popular reward applications have been accused of performing shady practices, and concern is looming around Android users.
Not only do these applications fail to deliver their end of the deal (Allow users to cash out), some of them force users to watch a large number of advertisements in exchange for merit points.
According to Dr. Web, the following are some examples of the applications in question:
Lucky Step – Walking Tracker – 10 million downloads
WalkingJoy – 5 million downloads
Lucky Habit: health tracker – 5 million downloads

It doesn't stop here. Aside from pushing ads for merit points, they also bombard the users with more ads allegedly to "speed up" the withdrawal process.
In the end, users are getting nothing. Some users have been complaining about not getting anything in return.
This accusation goes specifically for the popular app – 'Lucky Step – Waling Tracker," as users are claiming that it's some sort of adware.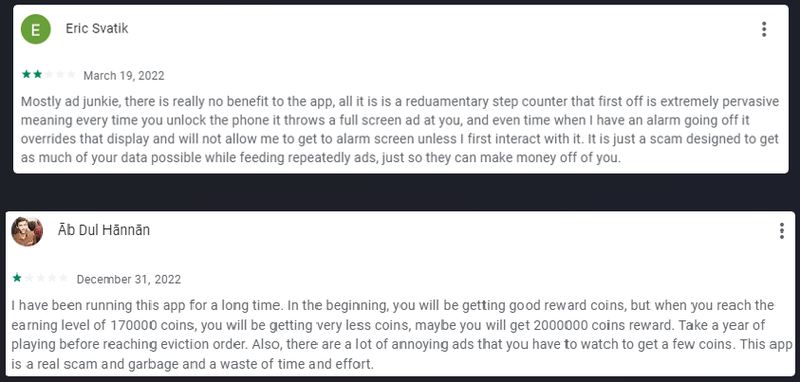 Unfortunately, Dr. Web's report doesn't just reflect the applications that don't deliver on their promises. It also included malicious applications used for phishing campaigns. These apps have harnessed over 500,000 downloads on Google Play Store.
Golden Hunt – 100,000 downloads
Reflector – 100,000 downloads
Seven Golden Wolf blackjack – 100,000 downloads (still on Google Play)
Unlimited Score – 50,000 downloads
Big Decisions – 50,000 downloads
Jewel Sea – 10,000 downloads
Lux Fruits Game – 10,000 downloads
Lucky Clover – 10,000 downloads
King Blitz – 5,000 downloads
Lucky Hammer – 1,000 downloads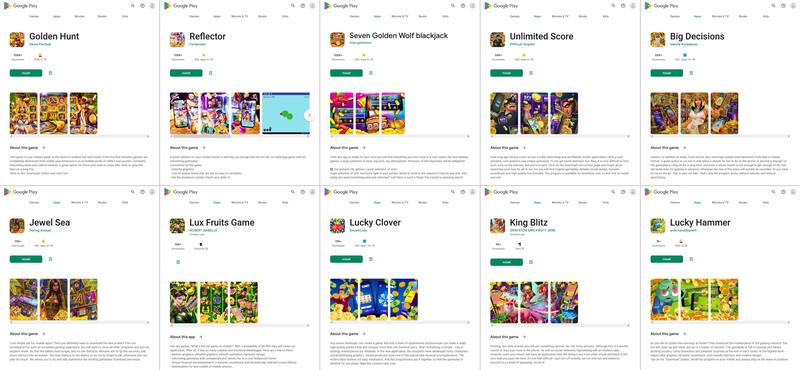 Once the users download the aforementioned apps, they'll redirect to phishing pages that prompt them to submit sensitive data.
Both we and Dr. Web's report recommend uninstalling any of these apps if you already have them.
Once you do, use a reputable antivirus tool and perform a quick scan for your device. You don't want any remnants lurking around.
Google Play at It Again!
The problem with Android devices is that anything has become possible when cybercriminals are involved.
We always recommend using Google Play as your download source, but recent incidents are not backing it up.
2022 showed a new record in terms of Play Store infiltrations. And now, 2023 seems to be heading in the same direction.