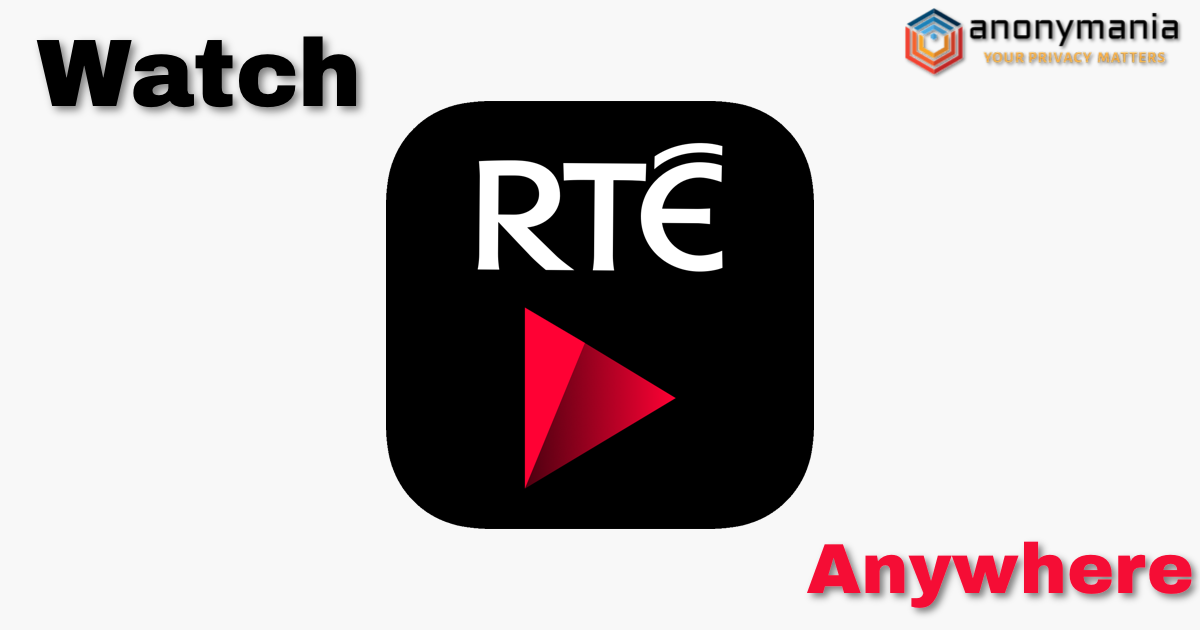 The word "Free" is very tempting, and in the world of streaming, it's a blessing. RTE Player, Ireland's streaming gem is a fantastic source for watching Irish TV shows, programs, and live content.
However, the channel is geo-restricted to Ireland, which means that Irish ex-pats and users abroad have no access to its content – until now. In this guide, we'll show you how to unblock RTE Player anywhere. Let's begin.
RTE Player Anywhere – Quick Guide
Time needed: 3 minutes
Unblocking RTE Player outside Ireland is an easy task, so we won't be taking too much of your time. To cut it short, here's how you can stream RTE Player wherever you are:
Subscribe to a VPN service.

ExpressVPN showed excellent results during our tests.

Get the VPN application on your device.

You can download it from the provider's website or your native app store.

Sign in with your VPN account.

Open the server list once in.

Connect to an Irish server.

This will give you an Irish IP address.

Launch the RTE Player website or app.

A step-by-step guide is provided below, showing you how to get the channel on any device.

Enjoy streaming RTE Player anywhere.

Watch live and on-demand content wherever you are.
Unblock RTE Player – Full Guide
The steps above are nearly a quarter of what you need to know about RTE. That's why we created this full walkthrough to shed more light on the matter:
The Requirements
To access RTE Player in your region, you must have all of the following:
RTE Player account (Additional Privileges).
A VPN account.
RTE Player compatible device.
Is RTE Available in My Country?
RTE Player is one of the most popular streaming services in the Irish region. The fact that it offers live sports streaming for free makes it a great option for any streamer out there.
Back in 2020, the service harnessed more than 1 million Irish viewers when it broadcasted Denmark vs England Euros semi-final.
Unfortunately, just like any streaming service, RTE Player applies geo-blocking. This means that it restricts your access based on your location.
The channel looks up your IP address to determine your location. If you're outside Ireland (Non-Irish IP address), you're not watching the channel's content.
In fact, even if you attempt to stream anything overseas, all you'll get is one of these error messages:
"Something went wrong. A playback error has occurred, please try again."
"Uh oh. Looks you're lost… Seems like the page you were looking for doesn't exist."
"This programme cannot be streamed due to the rights restrictions."
"Geographic Restriction – This content is not available in your location."

To bypass geo-restrictions and watch RTE Player anywhere, the steps above are required. If you go through them carefully, RTE is all yours no matter where you are.
What a VPN Does
Short for Virtual Private Network, a VPN is an online tool created solely for enhancing the users' privacy and security.
With military-grade encryption, a VPN shields your data, scrambles it, and deems it unreadable by third parties, protecting everything sent or received in the process.
Moreover, a VPN cloaks your IP address and replaces it with a temporary one based on the server you've chosen. This allows you to anonymously browse the internet as well as bypass geo-restrictions.
A VPN is an essential cybersecurity tool. To sum a VPN up, check the list below:
VPNs encrypt your data and enhance your security.
They conceal your online identity and anonymize your internet approach.
VPNs allow you to unblock geo-restricted channels anywhere.
We already recommended ExpressVPN in the steps above and here's why. The provider has more than 160 server locations in 94 countries.
It offers blazing-fast speeds that allow you to stream any content at the highest quality possible. Not to mention that it provides a 30-day refund policy in case it did not live up to your expectations.
Aside from ExpressVPN, there are top services that showed excellent results during our evaluation. Check them out in the table below.


30-Day Money-back Guarantee
Unlimited Bandwidth
Apps For All Your Devices
24/7 Live Support
Visit ExpressVPN
Get RTE on Any Device Anywhere
Now that you have a VPN, you can proceed to watch RTE Player on your preferred streaming platform.
The guide below showcases every step you need to get the channel on your device. Check it out:
PC/Mac
If you're aiming to watch RTE Player on your PC or Mac, this is what you need to do:
Install the VPN on your device and connect to an Irish server.
Launch your preferred browser and head over to RTE Player's website.
Enjoy what RTE has to offer anywhere. You don't need to sign in.
Mobile
If you happen to use Android or iOS mobiles to stream content, the following steps are needed to get RTE Player:
Get the VPN on your mobile device and connect to an Irish server.
Switch your Apple Store or Google Play Store's region to Ireland.
Download and install the RTE Player application.
Launch the client and start streaming.
Smart TV
To get the RTP Player application on your Samsung/LG Smart TV, these steps are required:
Install the VPN on your router and connect to an Irish server.
Change your Smart TV's region to Ireland and get the RTE Player app.
Launch the client and sign in if you want.
Stream the best Irish titles anywhere.
RTE Player Anywhere – FAQ
Is there more to know about RTE? Of course. Just check the following section and you'll "KNOW ALL ABOUT IT."
Does RTE Player Need a Subscription?
RTE Player is 100% free. No need for a subscription of any sort.
Do I Need an Account to Watch RTE Player?
The answer is no. You can stream every single title the channel has without an account.
Why Do I Need an RTE Player Account?
If you create an account, the channel gives you more privileges such as video continuation and adding titles as favorites.
Can I Rewind While Streaming Live?
Due to copyright restrictions, only some of the live streams allow this option.
What Devices Can I Get RTE Player on?
You can watch RTE Player on Android, PC, Mac, iOS, and Smart TV.
Can I Download Shows and Programs for Offline Viewing?
Unfortunately, this option is not available. You can only stream content directly on the app or website, no downloads are allowed.
Watch RTE Anywhere – Summing Up
RTE is an excellent platform for streaming. Now, you can watch the channel's content wherever you may be.
Please note that we're here to help. If you have any questions, don't hesitate to drop us a line in the comment section below.