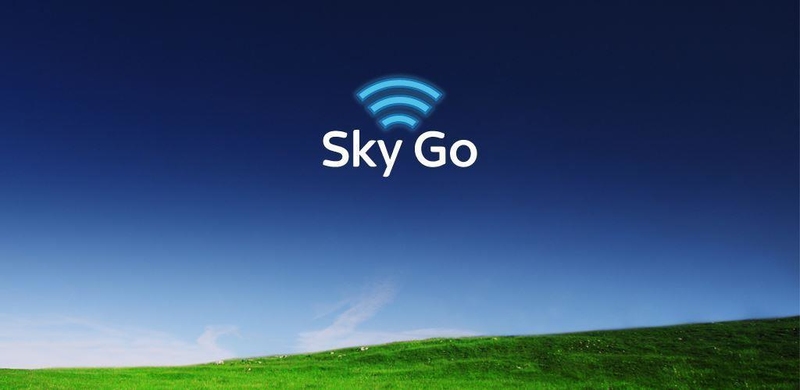 What is a VPN? How to install it?
Best VPNs for Sky Go
Sky Go blacklists VPN IP addresses
Unblock Sky Go with Smart DNS
Top channels, shows on Sky Go
Compatible devices
Now TV - Sky Go's standalone service
Conclusion
If you search the entire globe, I doubt you'll find a bigger hardcore soccer fan than me. And judging by the word soccer, I bet you now know that I'm an American. The local league here in the US, Major League Soccer (MLS), is fun and all, but nothing really lives up to the English Premier League.
The latter attracts the biggest players and managers and is simply on a whole different level than remaining leagues. No wonder they label it the most entertaining league in the world. The upcoming season is fast approaching, and there's no better place to stream it than on Sky Sports. You can watch the channel anywhere you like on Sky Go.
Sky Go doesn't just quench my thirst for sports, but also entertainment. That's because it is home to the latest blockbuster films and TV series, including Chernobyl, Big Little Lies, Captain Marvel, Stranger Things, and The Handmaid's Tale.
So if you're wondering what to do during the weekend, give Sky Go a visit. I'm sure it will fill in a few hours. In fact, I doubt you'll have time to take your eyes off the screen.
There is a small problem, however. Sky Go is geo-blocked outside the United Kingdom. If you try to watch it from overseas, the service will display a location error message instead. So what have I been blabbing about then? How could I access Sky Go from the USA if the streaming channel is restricted to UK residents? The answer is quite simple, and it's comprised of two parts: a) a VPN, and b) a Smart DNS proxy.
---
Content Overview
---
What is a VPN?
Have you ever heard of a little something called the skeleton key or passkey? It is a key that can open several locks. Well, virtual private networks, or VPNs, have a similar function, except they work on internet restrictions. And the major difference is that they can unlock any website you'd like, not just a few.
The VPN uses a technology that allows you to change your online location. You see, any device that you connect to the internet has an IP address that helps websites determine where you are. When your web destination reads that you are outside its coverage area, it will set up a roadblock to stop you from viewing its content.
That's why you see the following geo-error message when you try to watch something on Sky Go from abroad:
"Sky Go is only available to users connecting from within the UK or Republic of Ireland, unfortunately, we cannot confirm that you are within these territories at the moment. Please retry later."

Sky Go error message
But with a virtual private network, you never have to see this frustrating message ever again.
VPNs reroute and encrypt your internet connection through a server of your choice. These servers are located in key areas all over the world, including the UK. Once the server connection is established, your VPN will give you a new IP address from the same location as your server.
As a result, you'll appear to be in your website's designated region, and you'll have access to all its content.
So to watch your favorite programs on Sky Go from overseas, use a VPN and connect to a UK server.
---
Easy Steps to Install a VPN on Your Device
VPNs have ready-made apps for all platforms and operating systems, so downloading and installing them on your device will only take a couple of minutes. After that, you'll be free to stream whatever you want on Sky Go.
Not all VPN brands provide the same level of service. That's why it's crucial to choose a premium provider. I compiled the best four VPNs for Sky Go to help you.
You'll find the apps of premium services on Google Play or App Store. Alternatively, you can download them directly from the VPN website.
Once the installation is complete, open the app and connect to a server from the United Kingdom.
Wait till the connection is established and head over to Sky Go.
Stream movies, series, and sports no matter where you are.
---
What Are the Best VPNs to Unblock Sky Go?
Now that you know what VPNs are capable of, you must choose an efficient service that offers top-tier features.
These features must include:
Hard-to-crack encryption: One of the main reasons why users subscribe to VPN services is because they encrypt your traffic. But there are several encryption protocols, which is why your provider must use the strongest one: AES 256-bit.
Zero-logs policy: A VPN and privacy go together like fries and ketchup or peanut butter and jelly. That means the service must never keep records of your internet activity, or share it with any third parties.
Refund guarantee: Have you ever set your alarm for early in the morning to go for a nice jog, but when it rings you change your mind and go back to sleep? I've been there, my friend. A change of heart is always possible in every situation, even with VPNs.
You might sign up with a particular service but then decide to switch to another one. And since premium services don't come cheap, make sure that your provider has a refund policy.
Round-the-clock customer support: Who knows when you might run into trouble when you're using your VPN. And when you call for help, you want someone to pick up. Therefore, your provider must be there for you 24/7, preferably through a live chat feature.
---
ExpressVPN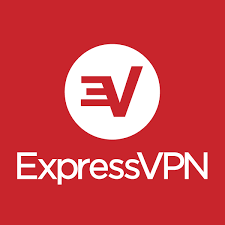 The crème de la crème, the pick of the bunch, the top of the heap. These are just some of the expressions used to describe ExpressVPN. This service has been lauded by industry experts and holds a 4.6-star rating on Apple's App Store. The reason why it received so many plaudits is due to the excellent services it offers to subscribers.
ExpressVPN cares a great deal about user privacy and security. That's why it goes all out to protect their data with the military-grade AES 256-bit encryption protocol. Once you connect to a server, not even your ISP will able to see what you're up to on the internet.
The company also enforces a strict no-logging policy, meaning it will keep no records of your IP address, browsing history, traffic destinations, or DNS queries. And besides, it's headquartered in the British Virgin Islands, a nation that doesn't retain data.
"We have carefully engineered our apps and VPN servers to categorically eliminate sensitive information. As a result, ExpressVPN can never be compelled to provide customer data that do not exist."

ExpressVPN
Furthermore, it has incredibly fast servers, and they all provide unlimited bandwidth. This is an ideal feature for us streamers who want to watch the latest series and matches. And speaking of servers, ExpressVPN operates over 3,000 of them across 94 countries.
This vast network will give you access to a large number of streaming channels from anywhere in the world, not just Sky Go.
"The best offshore VPN for privacy and unblocking."

TechRadar
Pros
No activity logs.
Military-grade encryptions.
It allows Torrenting and P2P activity.
Access to all Netflix libraries.
Vast server network.
Free Smart DNS service (MediaStreamer).
24/7 live chat feature.
30-day refund policy.
Compatible with all major platforms.
Support to five simultaneous connections.
Unlimited bandwidth.
Cons
Pricy monthly subscription fee: $12.95.
---
BulletVPN
The average speed of a bullet is 1,700 mph (almost 2,736 km/h), meaning it travels at 2,500 feet per second. So when you come across a VPN brand named BulletVPN, the first thing you expect is "blazing fast speeds," which the company happily provides.
Hardcore streamers won't face any buffering issues when they use this service to access Sky Go. They also don't have to worry about any security breaches because they are fully protected with the most robust features. We're talking about the AES 256-bit protocol, a standard among elite providers, as well as a kill switch and a BulletShield feature.
BulletVPN also has a zero-logs policy and offers a complimentary Smart DNS proxy service. And their customer service support team is always available via live chat.
The service has one drawback though, which is its small server network. It operates 115+ servers across 51 countries, which is low for a premium brand. Nevertheless, these servers are located in key areas like the UK so that won't miss out on Sky Go or other major streaming channels.
Pros
AES-256 encryption.
No-logs policy.
Kill switch + BulletShield.
Fast speeds.
Unblocks streaming platforms.
Allows torrenting and P2P.
Free Smart DNS.
30-day refund policy.
Six simultaneous device connections.
round-the-clock customer support.
---
NordVPN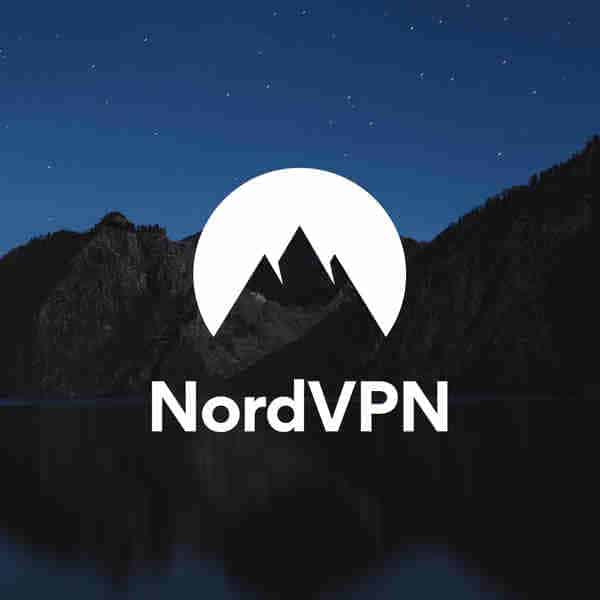 From Panama with love! This VPN provider is all about privacy and security, and the fact that that it's based in the Central American nation cements that claim even further. Why? Because just like the British Virgin Islands, Panama doesn't have any data retention laws. But regardless of its location, NordVPN does not store or share your data with any third parties.
Furthermore, it encrypts your traffic twice for extra security thanks to the double VPN feature.
The company is no stranger to British culture and habits as it's the official cybersecurity partner of Liverpool FC. Therefore, its UK servers should be really fast. NordVPN has more than 5,000 servers spread across 60 countries, with 838 of them in the United Kingdom alone.
It also offers a 30-day money-back guarantee policy and a Smart DNS feature called SmartPlay.
"NordVPN is a robust virtual private network with an excellent collection of features, wrapped in a slick client that secures your online activities. Earning a rare 5-star rating, it's our top pick for VPNs."

PCMag
Pros
AES 256-bit encryption.
Ad-blocker (CyberSec).
SmartPlay Smart DNS proxy.
No-logs policy.
Double VPN.
Welcomes P2P file-sharing activity.
5,000+ servers in 60 countries.
Top-of-the-line customer service support.
Up to six device connections at the same time.
Cons
You might experience slow internet speed on certain servers.
---
Sky Go, Now TV VPN Ban
Unfortunately for those who live outside the UK, Sky Go recently launched a VPN witchhunt and started blacklisting VPN IP addresses. That means that you might still see a geo-location error even after you connect to a UK server.
The streaming service is trying to clamp down on copyright violations as much as possible, so it applied the strict measures that Netflix and BBC iPlayer used.
Even Now TV, a standalone internet TV and VOD service that offers Sky programs, is doing the same thing.
---
Is There a Way Around It?
Well, first of all, the VPN providers that I mentioned above can still bypass the Sky Go and Now TV geo-blocks. But in case you're using a different service, try to connect to a different UK server. Remember, your VPN is working perfectly fine, and you do appear to be located in the UK.
The problem is with your new IP address which could be blacklisted by Sky Go and Now TV. But switching to a different server will give a new IP, one that could still be working with both streaming services.
And if you run into a geo-error wall while watching The Handmaid's Tale on your PC or Mac, try using a different web browser. That usually does the trick.
Now, if you try both these methods but you still can't stream your favorite shows, you have one option left: Subscribe to a different VPN service. I recommend you use ExpressVPN to access Sky Go from abroad. The service never has any problems when unblocking streaming channels, and that includes Sky Go, Netflix, BBC iPlayer, or any other services.
---
VPN Alternative – Unblock Sky Go, Now TV with Smart DNS
If you're the conservative type and you don't fancy making too many modifications to your internet connection, then maybe you're better off using a Smart DNS proxy. These tools don't offer data encryption, and they don't change your IP address, which is pretty good considering the ban that Sky applies.
Instead, Smart DNS proxies only redirect the part of your traffic that exposes your location. So you get to keep your actual IP address and access restricted foreign websites at the same time.
Advantages
No encryption: Encryptions can reduce your internet speed, which is why certain VPNs (the poor ones) can be a bit slow. But since Smart DNS proxies don't use encryptions, your connection speed will remain intact.
Same IP address: These proxies won't hide or change your actual IP, which means you can still access local websites like banking services.
Simultaneous access to different channels: You'll be able to access several streaming services at the same time. For example, you can simultaneously stream Now TV, BBC iPlayer, even US channels like HBO Go.
Compatible with all devices: You can install Smart DNS on any device or platform, including iOS, Android, PC, Mac, Smart TVs, gaming consoles, and routers.
Disadvantages
Doesn't hide your IP address or encrypt your traffic: This is a double-edged sword. While you'll still have access to local websites and fast internet speed, your privacy will be under great scrutiny. Your ISP and government agencies will see your online activity.
Possible malfunctions: Find out if your ISP uses transparent proxies or DNS hijacking before you subscribe. If it does, go for a VPN instead.
Manual configuration: Proxies don't have ready-made apps that you can automatically download and install. Therefore, they require manual setup on your device. But don't worry too much about that; most services have guides to help you.
---
Which Smart DNS Service Should I Use?
Another thing you should know about these tools is that they cannot unblock any channel. That is why you must choose a service that has a long list of supported channels, including Sky Go and Now TV.
Honestly, I'm more of a VPN person, but I did use a Smart DNS proxy called Unlocator on a couple of occasions, and it was brilliant.
The service supports Now TV and over 200 other channels, including BBC iPlayer, ITV, BT Sport, and much more. And the best part is that it offers a free 7-day trial period that you can subscribe to without using your credit card. This should give you plenty of time to test the service FOR FREE before you commit to it.
Just head over to the Unlocator website and register.
You'll find setup manuals, guides, and videos to help with the installation process.
Then, open the Now TV website or app.
Enjoy your favorite Sky programs from anywhere in the world.
---
What Can I Watch on Sky Go?
Sky Go will give you access to tons of channels, i.e., a massive lineup of shows and programs.
Channels
Comedy Central.
Channel 5.
Discovery Channel.
Cartoon Network.
MTV.
BBC.
National Geographic.
Sky News.
CNN.
Sky Sports.
ESPN.
Movies Premiere.
ITV.
BET.
Sky Atlantic.
Sky Cinema.
Ultimate on Demand.
Sky One.
History Channel.
Syfy.
Fox.
Channel 4.
Animal Planet.
Gold.
Shows and programs
The Handmaid's Tale.
Chernobyl.
Sharp Objects.
Westworld.
Big Little Lies.
Kidding.
Succession.
Barry.
Patrick Melrose.
Twin Peaks.
Tin Star.
Stranger Things.
Billions.
Black Mirror.
Orange Is the New Black.
Chicago Med.
Warrior.
S.W.A.T.
Manifest.
Agatha Raisin.
The Blacklist.
Captain Marvel.
Venom.
Pet Semetary.
---
Sky Go Compatible Devices
You can stream your favorite Sky Go shows on any of the following devices:
Android.
iPhone.
iPad.
Mac.
PC.
Xbox.
PS4.
Roku.
Now TV.
Apple TV.
---
Now TV Passes
If you prefer a standalone video-on-demand service, you're better off subscribing to Sky's Now TV. It has five passes:
1. Sky Entertainment:
Sky One.
Comedy Central.
Sky Arts.
Sky Atlantic.
MTV.
Fox.
Sky Witness.
Syfy.
Discovery.
Nat Geo.
2. Sky Cinema:
Enjoy more than 1,000 award-winning movies and blockbusters.
3. Sky Sports:
Get unlimited access to five Sky Sports channels:
Premier League.
Arena.
Action.
Racing.
News.
4. Sky Kids:
Boomerang.
Cartoon Network.
Nick Jr.
Nickelodeon.
Cartoonito.
NickToons.
5. Sky Hayu:
A channel for all the reality TV fans out there. You can stream the latest episodes of Keeping up with the Kardashians, in addition to 5,000 more reality TV episodes.
---
Unblock Sky Go From Outside the UK – Conclusion
Whether you're into sports, movies, series, documentaries, news, or music, Sky Go has the right thing for you. Once you subscribe to this service, you'll find it hard to take your eyes off the screen with such extraordinary content. And might I add that it's for a fair price too. The only problem, however, is that Sky Go and Now TV are geo-blocked outside the UK.
Luckily though, we have the VPN and Smart DNS proxy to thank. These tools can bypass geographic restrictions and give you access to Sky Go no matter where you are in the world.
But please keep in mind that ExpressVPN, Unlocator, and other similar services are not an alternative for a Sky Go subscription. You still have to pay to get the service even after you register for a VPN or a Smart DNS proxy. But take it from me; it's worth it.
Which service did you use to unblock Sky Go? Tell us all about it in the comment section below.