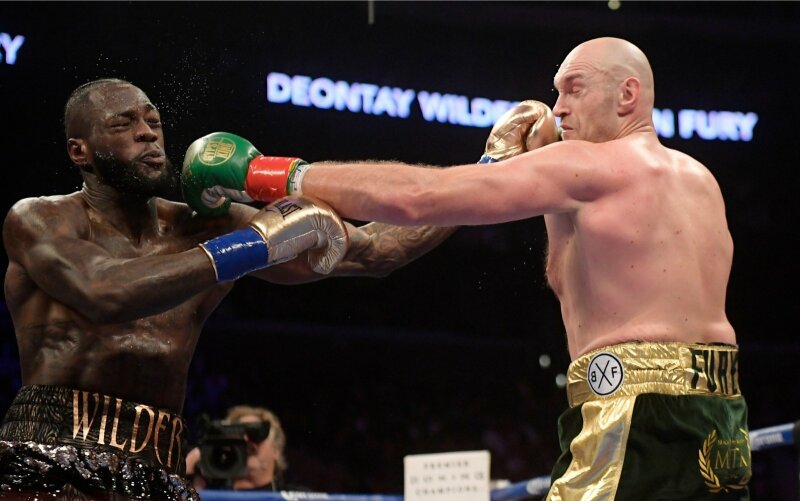 Networks broadcasting Wilder vs Fury 2
Avoid their geo-blocks with elite VPNs
More VPN benefits
Stream the fight with Smart DNS Unlocator
About Wilder vs Fury 2
Ask, and you shall receive. After the first fight ended in a controversial draw, boxing fans have been dying for a rematch between Deontay Wilder and Tyson Fury. And on December 27, 2019, the inevitable was confirmed: Wilder vs. Fury 2 was officially on the cards.
So mark your calendars for February 22, which is when the Bronze Bomber and the Gypsy King will lock horns once again. The first match was one of the fights of the decade. It saw Fury twice get up off the canvas in a hugely entertaining 12-round bout. So if the rematch is as good as the 2018 face-off, then it will go down as one of the best fights in boxing history.
ESPN and Fox are the official broadcasters in the USA. Fury signed a lucrative with the former and Top Rank, while his opponent partnered with PBC and Fox Sports. Both networks will jointly produce the event, which happens to be on pay-per-view. Other international platforms will also show the fight live online, including BT Sport Box Office.
If you reside outside those countries, you'll need a VPN or Smart DNS to bypass their geo-blocks. Otherwise, you'll miss out on Wilder vs. Fury 2.
---
Table of Content
---
Wilder vs Fury 2 – Official Broadcasters
Wilder vs Fury is the greatest sequel since The Godfather Part II. The first fight took place on December 1, 2018, and while a rematch was always on the cards, the confirmation certainly took a while. That was due to both fighters' representatives Top Rank and PBC. The first has partnered up with ESPN, while the latter has an agreement with Fox.
Therefore, it took a while to find a solution that would please both networks. And the result: an unprecedented collaboration between both competitors to co-produce Wilder vs Fury 2. That means American viewers can watch the pay-per-view event on ESPN and Fox PPV.
But that's just for boxing fans who reside in the US. So what about viewers who are outside the territories of Uncle Sam? Here are the local and international broadcasters who will screen the event live online. Alternatively, you can give US Internet TV streaming platforms a chance, which offer Fox Sports or ESPN channels:
US Streaming Services:
Sling TV
Hulu + Live TV
AT&T TV Now
YouTube TV
Each one of these services is only available inside its respective region. So if you have any trips outside the above countries around February 22, you might want to reschedule. Well, not exactly.
---
Broadcasters and Geo-blocks
Due to broadcasting rights and licensing agreements, all the above platforms are only available inside their respective regions. As a result, if you attempt to access any of these services from abroad, a location error will pop up on your screen instead. Fox Sports, for example, displays the following message:
"Video Geoblocked.
The video you're attempting to view is not available in your region."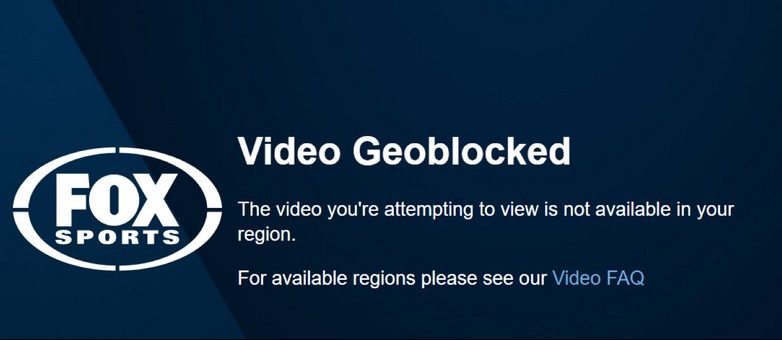 And it's the same thing with the other broadcasters, except that they will show a different error message. You can only stream their online content if you are inside their coverage zone. Here's what you'll get when you attempt to watch Wilder vs. Fury 2 on BT Sport from outside the UK:
"Sorry, this video is not available in your country." But a virtual private network allows you to overcome this hurdle no matter where you are.
---
Avoid Broadcasting Restrictions With a VPN
Virtual private networks (VPNs) can help you access geo-blocked videos by rerouting your connection through one of their servers. In case you didn't know, VPNs operate their own servers, which are spread all over the globe. Once you connect to one, your provider will send your traffic through it and give you a matching IP address. As a result, you'll appear as if you're in another region.
But why do VPNs change your IP address? They do so because it reveals your geographic location. Each region has a designated set of IP addresses assigned to it. Any online streaming website you visit takes a look at your IP to determine where you are. If it sees that you are outside its broadcasting borders, the content will be blocked.
To put it simply, if you want to watch Wilder vs Fury 2 on the Fox Sports app or website from abroad, all you have to do is launch your VPN and connect to a US server. Your traffic will get redirected through that server and you'll get an American IP address.
The online platform will think that you are inside the country and will, therefore, allow you to view its content. The same concept applies to ESPN, Sling TV, Hulu + Live TV, AT&T TV Now, and YouTube TV viewers. You can unblock all these services by connecting to a server from the USofA.
Other Significant VPN Benefits
While VPNs can help you open online gateways and portals to avoid restrictions, their masterpiece is actually cybersecurity. These tools can significantly enhance your privacy when you use the Internet, preventing third parties from monitoring your activities.
Military-grade encryption: Top VPNs encrypt all the traffic that leaves your device with the most secure encryption in the industry. As a result, Internet service providers, government agencies, and hackers can't track what you do.
No-logging policy: Premium providers also don't collect any data related to your activity or connection. That includes IP addresses, browsing history, and web destinations. VPNs also don't share your sensitive info with any third parties.
Kill switch: In case your VPN stops working for some reason, this tool will disconnect your device from the Internet. That way, your online traffic won't get rerouted to your ISP's servers.
Fast speed rates: You need speedy servers to watch movies, shows, and live sports. Top VPNs ensure the speed drop caused by the strong encryption remains minimal so that you can enjoy the best streaming experience.
---
Install a VPN to Watch Wilder vs Fury 2
The rematch between the Bronze Bomber and the Gypsy King is a pay-per-view event. That means even if you have a Fox Sports, ESPN, or BT Sport subscription, you still have to cough up more money to purchase the match. And if you're abroad, you must sign up for a premium VPN service to have access to the streaming service.
Well, creating an account and installing the VPN app is an easy process. Therefore, you'll be able to stream Wilder vs Fury 2 in no time.
Choose an elite VPN service and subscribe to it. You'll need to provide your email address, a subscription plan, and a payment method.
After you create your account, download the VPN app from Google Play or App Store. VPNs are compatible with the majority of operating systems.
Now, open the app, sign in with your new account, and connect to a server from any of the above countries.
Fox Sports and ESPN require a US server, while you need a UK server to unblock BT Sport. An American server will also give you access to all the Internet TV platforms, in case you're a cord cutter.
See which fighter comes out on top in one of the most anticipated bouts of the year.
---
How to Watch the Fight Online
As I mentioned earlier, Wilder vs Fury 2 is a PPV event, which means you have to purchase the fight even if you have a subscription. It costs $79.99 on Fox Sports, plus applicable taxes and fees. If you wish to watch it online on the Fox Sports website, follow the below steps:
Visit foxsports.com
Choose "Boxing" from the navigation menu, followed by "Pay-Per-View."
Click "order now" to purchase.
Of course, you must sign in using your cable or TV subscription if you wish to watch the match online, and the same thing goes for the Fox Sports app. So if you're a cord-cutter, Fox Sports won't do you much good. Luckily, there are plenty of standalone streaming platforms that you can resort to, like ESPN+.
The sports network hasn't disclosed its price tag for the rematch between Wilder and Fury yet, but it is expected to be in the same region as Fox Sports. Other options for cord-cutters include Sling TV, Hulu + Live TV, AT&T TV Now, and YouTube TV. However, if you're only in it for the fight, it's better to stick with ESPN+.
That's because it will cost you a lot more if you subscribe to the other services. Now, truth be told, they have an extensive lineup of channels that offer a variety of content, including sports, movies, and series. ESPN and Fox Sports are included in all of them, but you'll still need to order the pay-per-view match.
Here's an idea of how much these streaming platforms cost:
Sling TV: $30/month for Sling Orange/Sling Blue. $45/month for Sling Orange + Blue.
YouTube TV: $49.99 a month.
Hulu + Live TV: $54.99 per month. Alternatively, get Hulu, Disney+, and ESPN+ for $12.99/month.
AT&T TV Now: $65/month.
---
Best VPN for Wilder vs Fury 2
You'll need a paid VPN provider to enjoy the best boxing experience when streaming Wilder vs Fury 2. That is why I've been throwing around the words "elite," "premium," and "top" to describe VPNs. Yes, that will take the overall price even higher. But if you want to avoid video buffering and maintain your online privacy, that is your only choice.
But don't think you're getting the wrong end of the stick. On the contrary, investing in a top VPN service is a very wise move. It can help you bypass geo-blocks, avoid restrictions, and protect your anonymity. Therefore, it is a valuable tool that you should use whenever you go online.
And if you opt for a free VPN, you won't benefit from the same premium features, or any, for that matter. Feeless providers are a terrible choice for streamers because they offer few servers that are quite slow. Moreover, they use weak encryption and follow shady privacy policies that allow them to sell your data to third parties.
ExpressVPN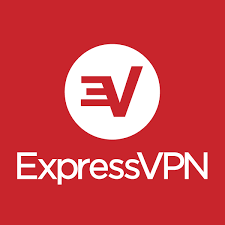 Whether you're streaming Wilder vs Fury 2 or Creed vs Balboa, you won't find a better VPN than ExpressVPN. It has servers in more than 160 locations around the world, and they all offer fast, stable speeds. Therefore, you can connect to servers from the US or the UK and watch the fight without any buffering issues.
The service is also compatible with Netflix and other popular streaming platforms like Hulu, HBO, Disney+, and BBC iPlayer. Moreover, it supports torrenting and P2P activity. And since ExpressVPN uses the military-grade AES-256 encryption, you don't have to worry about copyright holders tracking you down.
ExpressVPN's no-logs policy is transparent and privacy-friendly, clearly stating that the company only collects minimal information like server choice and dates of connection.
"We are unable to answer questions related to data that we do not possess, such as how a customer has used our VPN service."

ExpressVPN
Other features include a 30=day refund policy, a Smart DNS proxy service, and up to five simultaneous device connections.
Pros
AES=256 encryption.
Speedy servers.
160 server locations across 94 countries.
Zero=logs policy.
Compatible apps with every major OS.
Smart DNS: MediaStreamer
30-day money=back guarantee.
Five device connections at the same time.
Torrent support.
Works with Netflix and other streaming services.
24/7 customer support.
Cons
Slightly pricier than other VPNs.
---
BulletVPN
BulletVPN is another reliable service that can help you watch Wilder vs Fury 2. Its servers, although much less than ExpressVPN, are fast and strategically placed across the globe. That means that can give you access to the most popular geo-restricted streaming platforms.
Furthermore, the company is always adding additional servers to expand its network. At the moment, BulletVPN operates 114+ in 47 countries, but expect that number to grow. You're also well-covered on the privacy and security fronts with the AES-256 encryption, a kill switch, and BulletShield.
Enabling the latter with the kill switch won't connect you to the Internet unless you're using a BulletVPN server. And the provider also doesn't store any of your sensitive data, keeping the info collection to a minimum.
You'll also benefit from a 30-day refund policy, six simultaneous device connections, torrent support, and more.
Pros
Military-grade encryption (AES 256-bit).
Zero-logs policy.
Fast speed rates.
A kill switch + Bulletshield feature.
Unlimited bandwidth.
24/7 customer support.
High-compatibility with major operating systems.
Works with Netflix.
Torrenting and P2P support.
30-day money-back guarantee.
Support for five VPN protocols.
Six simultaneous device connections per account.
Free Smart DNS proxy.
---
Stream Wilder vs Fury 2 With a Smart DNS
Virtual private networks mix privacy with Internet access, but they are not the only tools that can offer the latter. Another way to avoid geo-blocks is by using a Smart DNS proxy. It reroutes the location part of your traffic, without making any additional amendments to your connection.
That's enough to unblock several streaming platforms, including Wilder vs Fury 2 broadcasters. However, they offer nothing on the privacy and security fronts, like no encryption or IP address switching. But if you don't mind sharing your location and online activities with ISPs and websites, Smart DNS proxies can be reliable VPN alternatives.
Just make sure your Internet service provider doesn't use transparent proxies or DNS hijacking. Otherwise, your Smart DNS won't function properly.
Unlocator: Best Smart DNS
When choosing a Smart DNS service, the wisest course of action is selecting a brand that has a lot of channel support. Unlocator can unblock more than 220 streaming services, including BT Sport, Fox Sports, ESPN+, Sling TV, SuperSport, and Hulu. That's more than enough options to stream Wilder vs Fury 2.
One of the best features that this brand provides is a seven-day free trial, with a 30-day refund policy on top of it. That will give you plenty of time to test Unlocator before you purchase a subscription. Speaking of which, here's what you have to do to sign up:
Go to the Unlocator website to create an account. During the free trial period, you don't have to submit any credit card information.
You can easily set up the service by following the guides and videos that are on display on the website.
You can install Unlocator on your iPhone, iPad, Android, PC, Mac, PS4, Xbox, router, Smart TV, and more.
Stream which heavy-hitter will unify the heavyweight belts.
---
Wilder vs Fury 2 – Everything You Need to Know
The first fight was an epic 12-round battle. Both fighters were relentless and threw everything they had at each other. The Gypsy King outmaneuvered his opponent in most rounds, but the Bronze Bomber managed to deliver two knockdowns. In the end, the result was a controversial draw, making the rematch a lot more exciting.
The build-up to this match is unbelievable as well, which is pretty normal when you have Top Rank/ESPN and PBC/Fox promoting the event. Top Rank chief Bob Arum wants the rematch to collect two million buys, an outrageous number considering the first one fell short of the one million pay-per-view estimation.
"I would be disappointed if the pay-per-view was less than 2 million buys. That's the goal and estimation. I think it's doable… and we're pulling off all of the stops to reach that number, or exceed it."

Bob Arum, Top Rank Chief
Fury has vowed to knock Wilder out within two rounds on February 22, even changing trainers to help him accomplish his goal. He split from Ben Davison and switched to Javan "Sugar" Hill, nephew of the legendary trainer Emmanuel Steward.
Meanwhile, heavyweight world titleholder Wilder said that he'd call it a day if Fury's prediction comes true.
"He has pillows as fists. If he knocks me out in the second round, I'm retiring."

Deontay Wilder, WBC Heavyweight Champion
Wilder vs Fury 2 will take place on February 22 at the MGM Grand Garden Arena in Las Vegas. To get in the proper mood for this highly-anticipated event, check out the official trailer below:
---
Watch Wilder vs Fury 2 Live Online – Final Words
The first fight was so nice they had to do it twice. Wilder vs Fury 2 is an event that shouldn't be missed because we will finally get to see who will have the bragging rights, as well as the all-important WBC heavyweight championship. So whether you're an avid boxing fan or not, this show is not to be missed.
There's also talk of a part-three clause inserted in the contract, which means we will most likely have another massive fight on the horizon. Therefore, get a premium VPN or Smart DNS subscription and don't miss out on any of your favorite sports, shows, or events.
Who do you think will win the WBC heavyweight title? Share your predictions below.