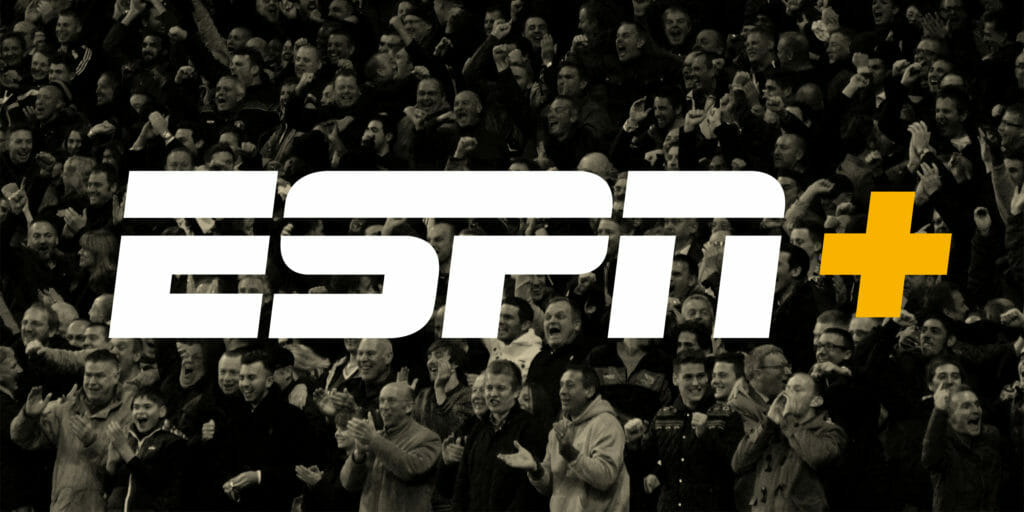 About ESPN+
Alternatives for watching ESPN content online
ESPN+ geo-blocks and how to avoid them
VPNs and how to use them
Best and worst VPN providers
Access ESPN+ with Smart DNS like Unlocator
ESPN+ coverage and devices
ESPN+ is probably the youngest sports streaming channel out there. It only launched about 18 months ago on April 12, 2018. But the name "ESPN" isn't new to the sports scene. It is a flagship network that's been around since 1979, covering the most popular championships, leagues, and cup tournaments.
That massive fame slingshot ESPN+ to immediate success. In little time, it claimed a significant market share in the sport streaming world. And as of August 2019, the service had over 2.4 million paid subscribers.
Well, that comes as little surprise if you think about it. After all, the channel has broadcasting rights to a lot of sports, including basketball, baseball, football, soccer, and MMA. Mix that with an affordable price tag, and fans will be all over ESPN+ like bees on honey.
However, the streaming service isn't available for everyone. You can only access it inside US territories. But with the right VPN tool, you can avoid online restrictions and keep watching your favorite sports from anywhere.
---
Content Overview
---
ESPN+ History
ESPN+ is the OTT streaming arm of ESPN, one of the biggest sports channels in the US and the world. The Walt Disney Company owns an 80% controlling stake in both services, with Hearst Communications having the remaining 20% share.
The official launch of ESPN+ took place on April 12, 2018. By September of that same year, the channel already had one million subscribers. But some of those were originally ESPN Insider customers before the service merged with ESPN+.
That figure more than doubled less than a year later. By the end of the 2019 third quarter, Disney revealed that subscriptions to the over-the-top channel had reached 2.4+ million.
The channel's General Manager and Executive Vice President is Russell Wolff. He previously occupied the EVP and managing director position of ESPN International. He will report to Michael Paull, president of Disney Streaming Services (formerly referred to as BAMTech Media).
"ESPN+ is off to a fantastic start as the fastest-growing consumer sports streaming service in the market, and Russell's deep understanding of the ESPN brand and experience across all aspects of the media landscape will bring even more velocity to the service."

Michael Paull, President of Disney Streaming Services
Pricing
ESPN+ allows cord-cutters to follow their favorite teams without having to purchase cable or satellite TV subscriptions. It is a standalone service that brings online viewers ESPN's coverage of exclusive sports. The lineup includes MLB, NHL, MLS, UFC, PGA Tour, Serie A, the English FA Cup, and more.
And you can get all that for an affordable $4.99 per month or $49.99 a year.
However, you should note that some of ESPN's content isn't available on the streaming service. Despite owned rights on the cable channel, ESPN+ does not feature NBA or NFL coverage. You'll also miss out on some original popular programs like SportsCenter and SportsNation.
Now, even though these are notable absentees, the rest of the sports squad will give you plenty of action. And you'll also enjoy some quality ESPN shows like E:60, 30 for 30, and SC Featured.
---
How Else Can I Watch ESPN Online
If you have more than just sports interests, like streaming movies and series as well, you can get the best of both worlds. While ESPN+ is a standalone service for sports, there are other ways to watch ESPN content online, and then some.
You can subscribe to Internet television providers like Sling TV, Hulu Live TV, YouTube TV, AT&T TV Now, and Playstation Vue. All these services have ESPN among their channel lists; some even have ESPN2 as well.
Therefore, you can enjoy your favorite sports live, as well as other non-sport channels like AMC, Fox, Paramount, and HBO.
Sling TV has the cheapest subscription fees starting with 25$/month. However, new customers get a 40% discount on their first month, which takes the price down to $15. The Orange plan will give you access to ESPN, ESPN2, and ESPN3, in addition to Comedy Central, Disney Channel, and AMC.
Hulu Live TV is another service with rich content. It features ESPN, ESPN2, ESPNEWS, and ESPN-U. As for the other channels, you have Fox, NBC, CNBC, Syfy, Cartoon Network, Disney Channel, Discovery, CNN, and much more. But a more extensive library means heftier pricing.
The cheapest Hulu Live TV subscription costs $44.99 per month. But you'll be able to stream original series like The Handmaid's Tale, Castle Rock, Ramy, and Catch-22. Moreover, you can add a list of premium channels like HBO and Showtime for additional charges (check the table below).
| | |
| --- | --- |
| Channel | Price |
| HBO | $14.99/month |
| Showtime | $10.99/month |
| Cinemax | $9.99/month |
| Starz | $8.99/month |
YouTube TV, AT&T TV Now, and Playstation Vue are other services you can use to watch sports and entertainment. Their monthly subscription fees cost around $50.
Disney to Introduce Triple Threat Bundle
If you're a sports fan and a TV buff at the same time, but feel like the above ESPN alternatives are out of your budget, there is another option.
Back in August, Disney announced that it would introduce a bundle that features the three streaming services it owns: Disney+, ESPN+, and ad-supported Hulu. This new plan will become available when Disney+ makes its official launch on November 12.
And if you're wondering what is Disney+, it is a streaming service similar to Netflix and Amazon Prime Video. And the bundle that the company is rolling out aims to compete with these established platforms.
Disney+, ESPN+, and Hulu will cost a reasonable $12.99/month, which is less than all the above Internet TV options. You'll be able to watch sports, series, Disney classics, blockbusters, documentaries, and much more. But remember that the three services are standalone channels grouped together.
That means you still won't be able to watch NBA and NFL on ESPN+, and you won't have access to Hulu Live TV. Still, this is a fantastic offer.
---
What About Geo-blocks?
ESPN+ and every other streaming service that I mentioned are US-based. And due broadcast restrictions, these channels are geo-blocked outside the country. If you try to access ESPN+ from abroad, a location error message will pop up on your screen.

ESPN+ is not available in your country due to content rights issues.
Websites can determine your approximate location by reading your IP address. It won't see your street or building, but it can narrow it down to the city or area. And that's enough for ESPN+ and other streaming services to figure out that you are outside the USA.
Can I Bypass ESPN+ Geographic Restrictions?
The most efficient method to stream ESPN+ from overseas is by hiding the IP address of your device. And the only way to do that is via a virtual private network, better known as a VPN. And it won't just conceal it, but it will also give you a new one from a country of your choice.
You just have to connect to a server that your VPN provides. Once you complete this task, the service will rechannel your Internet connection through the server you selected. You'll also get a different IP address that matches your new location.
And since ESPN+ and the other streaming channels I mentioned only work in the United States, you must connect to a US server. Your traffic will go through it instead of your ISP's, and you'll get an American IP address. As a result, streaming platforms will think that you are inside their broadcasting zone, i.e., the USA, and you'll have access to any of them.
Furthermore, VPNs are great tools for security and anonymity, which means they do one heck of a job in covering your tracks. How? With their military-grade encryption. Elite services encrypt your traffic using the Advanced Encryption Standard with 256-bit keys (AES-256).
Consequently, third parties like hackers, ISPs, and government agencies won't be able to monitor your online activities.
Moreover, top VPNs implement a rigorous zero-logs policy, vowing not to collect or sell your sensitive data. That includes information about your IP address, browsing history, traffic destination, and content. They also never record activity or connection logs.
And to verify their claims, they bring in reputable independent auditors to prove that they comply with what they promise.
---
How to Install a VPN – Five Easy Steps
Reaching professional levels in sports isn't easy. It takes years of practice, dedication, and mental strength, not to mention excellent skills. But every once in a while during games, athletes get tasks so simple that even amateur players can't miss.
Footballers get tap-ins, basketball players have uncontested layups, and American football kickers take close-range field goals.
And when it comes to VPN installation, it's even easier. A few clicks and you're all set.
Search for a premium VPN service and sign up for it. Select your plan, enter your email address, then choose your payment method (credit card, PayPal, Bitcoin…).
Download and install the app from Google Play, App Store, or the VPN website.
Open the application and sign in with your new account.
Connect to an American VPN server to access ESPN+, Hulu, Sling TV, and every other US streaming channel.
Launch ESPN+ and watch your favorite sports and shows from anywhere in the world.
---
Can I Use Any VPN?
The reason why I use words like "reputable," "elite," and "premium" with VPNs is because free services don't offer quality features. That includes weak encryption, small server networks, low speeds, and inconsistency in bypassing geo-blocks.
But the most dangerous aspect is their shady no-logging policies. That allows them to keep track of your Internet activities, like traffic or history. Then, free brands would sell the data to other companies like advertisement or database agencies.
Hotspot Shield, a free VPN service, was accused of sharing user data with third parties, as well as redirecting traffic to affiliate partners. The Center for Democracy & Technology (CDT) made the accusations in a petition filed in 2017.
Hola VPN, another free service with over 160 million users, was abusing its access to people's computers and turning them into botnets.
Therefore, when it comes to the security and privacy of your online data, take no chances. Only purchase top VPN subscriptions.
ExpressVPN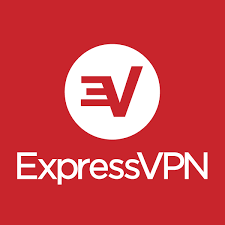 It doesn't get better than this. ExpressVPN isn't just another top-rated VPN service; it holds the number one spot in the industry. The provider earned rave reviews from users and experts alike, including Trustpilot, Techradar, PCWorld, and HuffPost. And it's easy to see why.
The company covers all the must-have features that make an excellent VPN. That includes the military-grade AES-256 encryption, which offers 115,​792,​089,​237,​316,​195,​423,​570,​985,​008,​687,​907,​853,​269,​984,​665,​640,​560,​000,​000,​000,​000,​000,​000,​000,​000 possible combinations. Any attack on this keyspace is infeasible.
But despite this secure encryption, which consumes a bit of your Internet connection, ExpressVPN maintains stable, fast speeds. As a matter of fact, you won't even notice the slight drop, so don't expect any buffering issues when you're watching ESPN+.
And speed is something you'll enjoy no matter which server you use, even remote ones. The company has more than 3,000 servers in 160 locations across 94 countries. This vast network offers thousands of IP addresses and the ability to unblock any service you want.
Additionally, ExpressVPN's no-logs policy ensures that it will not keep any records of your connection or activity. The service is transparent about the information it stores, but it's minimal enough not to jeopardize your security and privacy. And it calls upon big-four auditing firm PwC (PricewaterhouseCoopers) to conduct regular checkups.
As for customer satisfaction, the company has a 24/7 support team and live chat feature. Moreover, it offers a 30-day money-back guarantee in case you have a change of mind.
Pros
Top speed rates.
AES 256-bit encryption.
Zero-logs policy.
Vast server network.
Netflix and streaming support.
Smart DNS proxy: MediaStreamer.
Apps for Android, iOS, Windows, Mac, Kindle Fire, and Linux.
30-day refund program.
Torrenting and P2P file-sharing allowance.
Round-the-clock customer support.
Kill switch.
Five simultaneous device connections.
DNS leak protection.
No-mandatory-retention-law jurisdiction (The British Virgin Islands).
Cons
Pricy subscription plans.
---
BulletVPN
Many users won't recognize this VPN, but BulletVPN is worth including on my list. It may not share the same premium category as ExpressVPN or NordVPN, but it's a more-than-decent alternative to both, not to mention cheaper ($10.98/month).
Despite its young age, the company provides all the necessary features that a VPN should have. The most notable ones are the AES-256 encryption and the no-logs policy, of course. Otherwise, it wouldn't be trustworthy.
But you can also benefit from "blazing fast speeds" no matter which server you use, a crucial feature for streaming HD shows or live games. There's also a free Smart DNS proxy for the devices that don't have VPN clients like gaming consoles.
And because you can never be too safe, BulletVPN offers a kill switch + BulletShield feature. If you decide to activate it, you'll only have access to the Internet if you're connected to a VPN server.
And the surprising thing is that this service works with the biggest streaming services, despite their VPN ban.
Pros
30-day refund policy.
24/7 customer support with live chat.
Zero-logs policy.
Strong encryption.
Fast servers.
Kill switch + BulletShield.
Smart DNS proxy.
6 simultaneous device connections.
Works with Netflix and ESPN+.
Support for torrenting.
Compatible with iOS, Android, PC, and Mac.
---
Are There Any Other Tools to Unlock ESPN+?
Do you feel like learning another way to unblock ESPN+ and other streaming services? Then expand your knowledge even further.
Smart DNS proxies can also give you access to ESPN+ from abroad by only rerouting part of your connection instead of the whole thing. And luckily for you, some of these tools can also bypass restrictions of other providers like Hulu, Sling TV, and AT&T TV Now.
However, you must pick a service that has a long list of supported channels because each Smart DNS has a different one. Unlocator, for example, can unlock more than 220 streaming platforms, including ESPN+, Hulu, and Sling TV. It also offers a 7-day free trial period without the need of a credit card.
But some users prefer not to use Smart DNS proxies, especially those with security and privacy concerns. You see, these programs can't hide your IP address or encrypt your traffic. That means your ISP can freely monitor your traffic, which is the least of your worries. Hackers and government authorities can also track your activities.
They also don't work if your Internet service provider uses DNS hijacking or transparent proxies.
How to Set Up Unlocator on Your Device
Sports fans who only care about streaming live matches will enjoy Smart DNS proxies, especially Unlocator. It can give you access to other sports streaming channels like NBC Sports Live Extra, NFL Game Pass, NHL.TV, NBA League Pass, and beIN Sports.
Go to the Unlocator website and sign up. You'll benefit from a free trial week.
The service makes the setup process really easy for beginners with plenty of videos and guides.
You can configure Unlocator on any device. That includes your smartphone, tablet, PC, Mac, gaming console, router, and Smart TV.
Enjoy ESPN+ and more than 220 channels from anywhere.
---
What's Available on ESPN+?
Where do I start? ESPN+ is home to the most-watched sports in the world. It is also the exclusive destination for UFC Pay-Per-View events after signing a seven-year deal with the MMA company back in March.
MLB
NHL
PGA Tour
UFC
MLS
English FA Cup
EFL (English Football League Championship)
Serie A
UEFA Nations League
World Rugby
Wimbledon
US Open
College Football
College Basketball
E:60
The Fantasy Show
30 for 30
Peyton's Places
SC Featured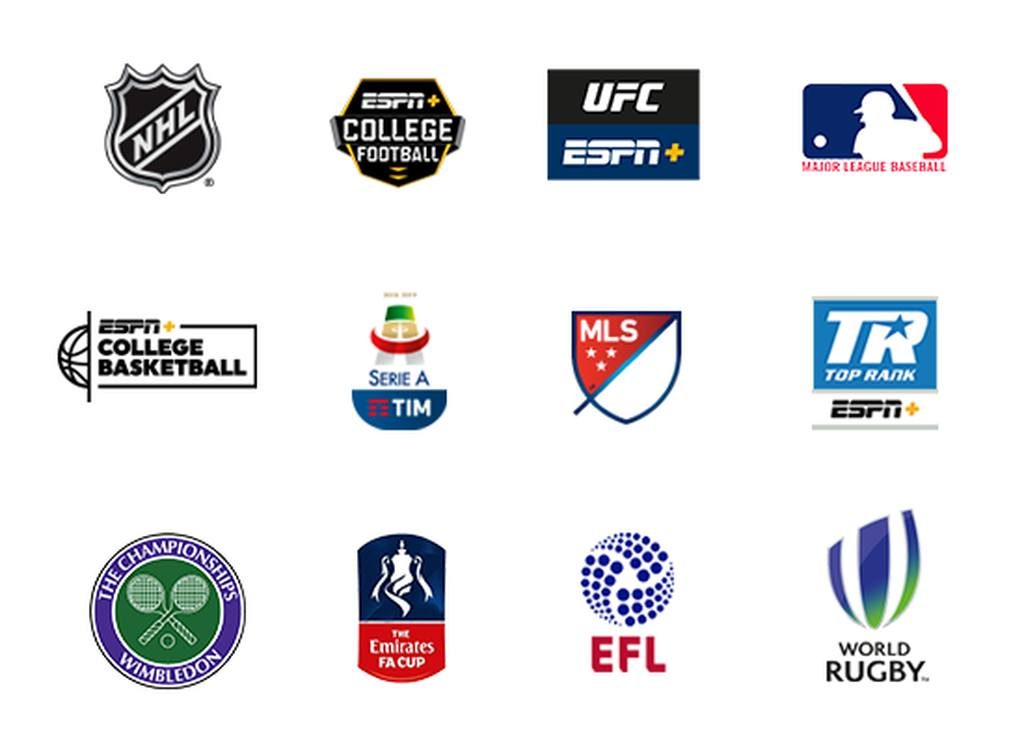 ---
ESPN+ – Device Support
When Disney launches a service, it goes all out from the get-go. That includes device support and compatibility, as well as simultaneous connections. ESPN+ allows three streams at the same time per account.
Android smartphones and tablets.
iPhone.
iPad.
Web browsers.
Apple TV.
Fire TV and tablet.
Roku.
Chromecast.
Android TV.
Samsung Smart TV.
PS4.
Xbox One.
Oculus Go.
---
Watch ESPN+ Outside the US – Final Thoughts
No ardent sports fan hasn't heard of ESPN. The network broadcasts the most popular US and international championships, including the NFL, NBA, MLB, NHL, Serie A, FA Cup, French Open, and more. And its streaming channel, which launched in 2018, offers cord-cutters the same content, albeit some absentees.
But unfortunately, ESPN+ is only available for US residents. Those who live abroad must use a VPN or Smart DNS to avoid geographic restrictions. And to ensure the fastest, safest experience, I recommend you subscribe to premium services like ExpressVPN and Unlocator.
Alternatively, you can subscribe to an Internet television provider that features ESPN+ among its channel list. The best picks are Hulu Live TV and Sling TV.
What's your favorite team? Do you reckon they'll have a successful season? Share your predictions below.