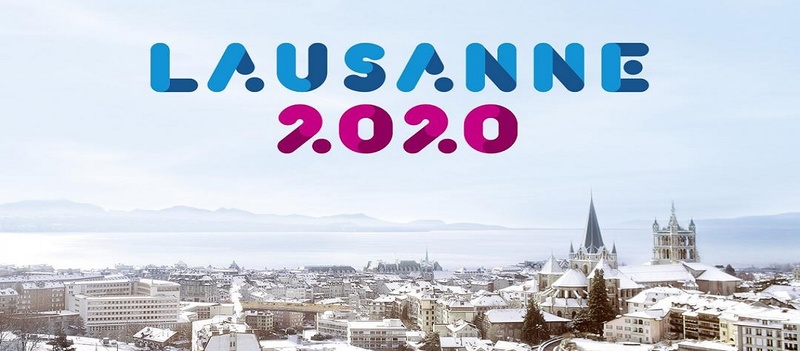 Channels streaming 2020 YOG
Streaming channels and geo-blocks
Use the best VPNs to bypass restrictions
Alternative: Smart DNS called Unlocator
More info about 2020 Winter Youth Olympics
Lausanne is a Swiss city that sits on the shores of Lake Geneva. Sports is part of its DNA as it hosts over 50 international sporting organizations. They include the Court of Arbitration for Sport (CAS), as well as the International Olympic Committee (IOC).
The city has been the home of the modern Olympic Movement for over a hundred years, prompting the IOC to recognize it as the "Olympic Capital" in 1994. And the core values of Respect, Friendship, and Excellence are well-engraved within its walls and streets.
Therefore, it made perfect sense that Lausanne hosts the 2020 Winter Youth Olympics. The city will welcome 1,880 athletes from over 70 countries between 9 and 22 January 2020. It will be the third Winter Youth Olympic Games (YOG) following the inaugural edition in 2012.
And just like any other Olympic event, it is bound to get plenty of attention. After all, these are some of the best sportspeople aged 15-18 in the world.
You can follow the 2020 Winter Youth Olympics on several channels. But for those watching the games online, the streaming services covering the event geo-blocked outside their respective regions. To unblock them, you'll need a VPN or a Smart DNS proxy.
---
Table of Content
---
2020 Winter Youth Olympics Broadcasters
Athletes participating in the 2020 YOG will compete in eight sports and 16 disciplines. All 81 events are free and open to all attendees, while indoor games require a complimentary registration. And for the people who are watching from home, you can catch all the action live on several channels.
However, each broadcaster can only screen the event inside its respective region. If you try to access the service from abroad, an error message will pop up on your screen saying you're in the wrong location. The below table will show you the 2020 Winter Youth Olympics broadcasters, as well as their coverage zones.
Luckily for you, though, there is a way to unblock these channels from anywhere.
---
How Websites Can Locate You
Streaming channels apply geo-blocking policies over their content to respect and abide by the broadcasting rights of each region. You see, there are copyright issues that prevent them from showing live sports competitions all over the world.
Each channel can only bid to air the 2020 Winter Youth Olympics and other sporting events inside its local market. But how can these online platforms figure out where we are? Well, there are several ways they can do that.
Streaming websites can check the HTTP referrer headers when you visit their pages. You see, whenever you visit a site, your web browser reveals your location to your target destination before loading the page. Furthermore, web services can use your device's tracking tools like GPS to determine where you are.
But the most common way to locate you is through your IP address. This numerical label attached to your computer, phone, or tablet is your online identity. It also gives away your rough geographic location, like area or city, instead of street and building.
Hide Your Location With a VPN
If you live outside the above countries and regions or traveling someplace where these channels are unavailable, you'll need a VPN. This tool can hide your actual location and make it appear that you're somewhere else with just one click.
Virtual private networks operate a network of servers that spreads throughout the entire globe. It allows you to select the server of your choice, then reroutes your Internet connection through it. And to complete its magic trick, it conceals your original IP address and replaces it with another one from the same region as your new server.
As a result, any website you visit will believe that you are in a different country. So let's say you want to stream the 2020 Winter Youth Olympics on NBC Sports, but you are not a US resident. What you need to do is connect to an American VPN server, and you'll immediately have access to the service.
Your VPN will rechannel your traffic through the server you selected instead of the one your ISP uses. Then, it will give you a US IP address, enabling you to watch NBC Sports from overseas, as well as every other American restricted channel.
Take Back Your Online Privacy
A virtual private network isn't just an all-access Internet card. It is also a cybersecurity tool that protects your online data like no other program can.
It offers top-of-the-line encryption to prevent prying eyes from monitoring or tracking your online activities. So even if third parties like ISPs, hackers, or state authorities intercept your traffic, they won't be able to see what you've been up to.
Furthermore, VPN servers don't keep records of your Internet activity or connection. In other words, they don't collect sensitive data like browsing history, web destination, DNS queries, or IP addresses. It also means that they don't sell your personal information to advertisers or other firms.
Now, even the most perfectly laid out plans can sometimes go haywire. Therefore, VPNs offer users a kill switch in case they malfunction. This feature disconnects your device from the Internet so that your traffic doesn't travel back to your ISP's servers.
Of course, not all VPNs provide such services. Only elite brands can offer efficiency, reliability, anonymity, and speed. Free providers, on the other hand, are slow, less secure, and untrustworthy. They store your sensitive data and sell it to make money, so don't believe the whole "free" scheme.
Stream 2020 Winter Youth Olympics in 5 Easy Steps
Everything about virtual networks oozes simplicity and effectiveness. You might think using one is a complicated matter, but as I've shown you, it's actually the opposite of that. And the same thing applies to VPN installation. In just five easy steps, you'll be able to stream the 2020 Winter Youth Olympics from anywhere.
Subscribe to a premium VPN service. These brands cost money, which usually means you have to submit your credit card details when you create your account.
Go to Google Play or App Store to download and install the VPN app on your device. You'll find that elite VPNs have compatible apps with the majority of operating systems.
Once the installation process is complete, open the app and sign in with your new account.
Connect to a server in any of the above countries. It all depends on your channel preference.
See which National Olympic committee will take home the biggest medal tally.
---
Ideal VPNs for the 2020 Winter Youth Olympics
A total of 81 events from various sports will broadcast live throughout 13 days (excluding opening ceremony). The YOG will stand as a preview of Olympic competition for emerging young athletes and provide them with valuable experience.
"The Youth Olympics is a unique opportunity for athletes to grow and develop in a competitive, but supportive environment."

Ramone Cooper, Australian Chef de Mission
Therefore, you want the best viewing experience possible when you're watching the event from abroad. And to get that, you need the highest-ranked VPNs.
ExpressVPN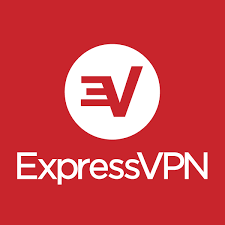 Your go-to destination for streaming, gaming, online privacy, and anything else that's VPN-related is ExpressVPN. Users and experts alike put this provider high on their recommendation list because few other services can match the features it offers.
It gives you access to servers in over 160 locations across 94 countries, one of the biggest networks in the world. That will provide you with access to any channel broadcasting the 2020 Winter Youth Olympics and a lot more. And these servers are equipped to ensure high levels of speed, which makes them perfect streaming live games or HD shows.
Furthermore, your Internet service provider, as well as other third parties, won't be able to track your online activities. ExpressVPN uses military-grade encryption called Advanced Encryption Standard with 256-bit keys, or AES-256 for short. It is the strongest protocol on the market and offers 115,​792,​089,​237,​316,​195,​423,​570,​985,​008,​687,​907,​853,​269,​984,​665,​640,​560,​000,​000,​000,​000,​000,​000,​000,​000 possible combinations.
In fact, even your VPN won't be able to monitor what you're doing because its servers immediately eliminate sensitive data about your connection and activities. Such information includes browsing history, IP addresses, web destination, and DNS queries.
And these are just the basic features you'll enjoy when you subscribe to ExpressVPN. This VPN offers a lot more like high device compatibility, complete streaming and torrenting support, and 30-day refund policy.
Pros
Best encryption on the market.
Vast server network.
No records of your online activities.
Fast speed levels.
30-day money-back guarantee.
Apps for iOS, Android, PC, Mac, Kindle Fire, and Linux.
Works with Netflix and other streaming platforms.
Torrenting and P2P file-sharing support.
24/7 customer service with a live chat feature.
Five simultaneous device connections per account.
Smart DNS proxy (MediaStreamer).
Cons
Slightly more expensive than other elite brands.
---
BulletVPN
If you want something a little cheaper with almost the same elite features, look no further than BulletVPN. This provider isn't as famous as other industry veterans because it is relatively new, but it still provides some premium features.
For example, BulletVPN users will benefit from the highest AES-256 encryption, as well as a rigorous no-logging policy. As for speed, well, it's all in the name. The VPN will give you fast rates at the speed of a bullet so that you don't encounter any buffering issues when streaming your favorite shows or sports.
And for extra security, you can activate the kill switch with the BulletShield feature. That way, you won't be able to connect to the Internet unless you use a BulletVPN server. There are several other useful tools you'll enjoy, like a free Smart DNS proxy, 24/7 customer service, and Netflix compatibility.
The only drawback of this VPN is its limited server network. BulletVPN only operates 76 servers in 41 countries, and yet, their locations are quite strategic. They spread across key regions and cover every continent except Antarctica.
Pros
Military-grade encryption.
Fast speed rates.
Zero-logs policy.
Compatible with the majority of streaming services.
Allows torrenting and P2P activity.
Kill switch + BulletShield.
30-day refund policy.
Round-the-clock customer support.
Six simultaneous device connections.
Free Smart DNS proxy.
High device compatibility.
Cons
Only 76 servers in 41 countries.
---
2020 Winter Youth Olympics With a Smart DNS
Not a fan of how virtual private networks alter your Internet connection? Not a problem. You can also opt for a less complicated method by using a Smart DNS proxy. They aren't as reliable as VPNs, but if you only care about streaming the 2020 Winter youth Olympics, they should do the trick.
Smart DNS proxies only reroute the URLs that expose your location, without changing your IP address or making further changes. As a result, you can only unblock selected streaming services, depending on which provider you choose.
They also don't encrypt your traffic, which means your Internet speed won't drop. However, you won't enjoy any online privacy as ISPs and government agencies will be able to track your activities. And speaking of Internet service providers, make sure yours isn't using transparent proxies or DNS hijacking. Otherwise, your Smart DNS won't function properly.
Therefore, the best thing to do when selecting a Smart DNS service is to choose one with plenty of channel support like Unlocator.
How to Set Up Unlocator on Your Device
Unlocator is one of the best Smart DNS proxies you can have if your sole concern is streaming. It features a list of over 220 channels, including beIN Sports, NBC Sports, and BBC iPlayer. Therefore, you'll have no problem watching the 2020 Winter Youth Olympics from abroad.
Moreover, Unlocator will treat you to a free one week trial, allowing you to test it out before you make a decision. And what makes it even better is that you don't have to submit any credit card information during that period. Here's who you can install it on your device:
Head over to Unlocator's website and sign up for the service.
For the less tech-savvy users, you'll find plenty of helpful guides and videos to set up Unlocator on your device.
The service is compatible with almost any device, including iPhone, iPad, Android, Windows, Mac, PS4, Xbox, Smart TVs, and routers.
Stream your favorite games no matter where you are.
---
2020 YOG – What's in Store
The 2020 Winter Youth Olympics will commence on January 9 and conclude on the 22nd of the same month. It will feature eight sports, 16 disciplines, and an overall 81 events. The upcoming edition will be the third YOG after the competition's inauguration in 2012.
73 nations have qualified to the 2020 YOG, including first-timers Albania, Azerbaijan, Ecuador, Haiti, Kosovo, North Korea, Qatar, Singapore, Thailand, Trinidad and Tobago, and Turkmenistan.
940 male and 940 female athletes will take center stage to perform at one of the biggest competitions for the youth. Lausanne, aka the Olympic capital, was elected to host the event on July 31, 2015. It received 71 votes, while its Romanian counterpart Brașov earned 10.
Games
1,880 athletes will compete for medals in eight sports. May the best teenager win. Tickets for all the events are free and open for all viewers. However, indoor competitions require registration.
Alpine skiing
Biathlon
Bobsleigh
Cross-country skiing
Curling
Figure skating
Freestyle skiing
Ice hockey
Luge
Nordic combined
Short track speed skating
Skeleton
Ski jumping
Ski mountaineering
Snowboarding
Speed skating
Schedule
You better mark your calendars from 9-22 January as the 2020 Winter Youth Olympics are going to be highly competitive. Furthermore, Olympic opening day ceremonies never disappoint. And since the event is held at the Olympic capital, it is definitely going to be special.
Here's a taste of what's coming during the 2020 YOG. You can check out the full schedule here.
January 9
Opening ceremony
January 10
Alpine skiing (Les Diablerets Alpine Centre)

10:30 – 11:45 Women's Super G – Medal final
12:30 – 13:30 Men's Super G – Medal final

Curling (Champery Curling Arena)

10:00 – 20:15 Mixed Team round-robin, Round One – Streamed on Olympic Channel until 10:00 – 12:15 and 18:25 – 19:00

Figure skating (Malley Arena)

14:00 – 15:30 Pairs short program – Streamed on Olympic Channel
16:00 – 18:45 Men's single short program – Streamed on Olympic Channel 14:00 – 15:30 and 16:00 – 18:25

Ice hockey – Mixed NOC 3×3 (Lausanne Vaudoise Arena)

16:00 – 18:30 Men's round one preliminaries
18:30 – 21:00 Women's round one preliminaries

Ski mountaineering (Villars Winter Park)

10:30 – 12:30 Women's Individual – Medal final
12:30 – 14:30 Men's Individual – Medal final

Medal ceremony (Le Flon)

19:00 Medal Plaza – Streamed on Olympic Channel 19:00 – 19:35
January 11
Alpine skiing (Les Diablerets Alpine Centre)

10:30 – 11:30 Women's Alpine Combined – Medal final
12:00 – 13:00 Men's Alpine Combined – Medal final

Biathlon (Les Tuffes Nordic Centre)

10:30 – 12:30 Women's Individual 10 km – Medal final
13:00 – 15:30 Men's Individual 12.5 km – Medal final

Curling (Champery Curling Arena)

10:00 – 20:15 Mixed Team round-robin, Round Two – Streamed on Olympic Channel 10:00 – 12:15 and 18:35 – 19:00

Figure skating (Malley Arena)

14:00 – 15:40 Ice dance free dance – Streamed live on Olympic Channel 14:00 – 15:40
16:10 – 18:45 Women's singles short program – Streamed on Olympic Channel 16:15 – 18:35

Ice hockey – Mixed NOC 3×3 (Lausanne Vaudoise Arena)

10:00 – 12:30 Men's Round Two preliminaries
12:30 – 15:00 Women's Round Two preliminaries
17:00 – 19:30 Men's Round Three preliminaries
19:30 – 22:00 Women's Round Three preliminaries

Medal ceremony (Le Flon)

19:00 Medal Plaza – Streamed on Olympic Channel 19:00 – 19:35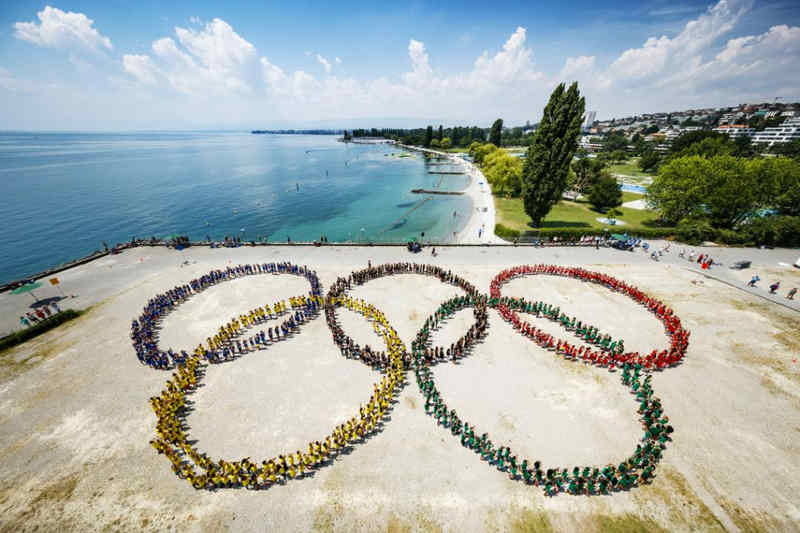 ---
Stream the 2020 Winter Youth Olympics – Wrapping Up
The 2020 Winter Youth Olympics are a fantastic opportunity for young athletes to prepare for the senior games. And with 1,880 athletes from over 70 countries competing in the event, millions of people are expected to watch from home.
The thing is streaming channels are only available inside their respective regions. Therefore, the only way to bypass their geo-blocks is by getting a VPN or a Smart DNS proxy. That way, you'll be able to watch your favorite games live online from anywhere.
Which nation will take home the biggest medal haul? Share your predictions below.