VPN
Best VPN for Torrenting/P2P File-sharing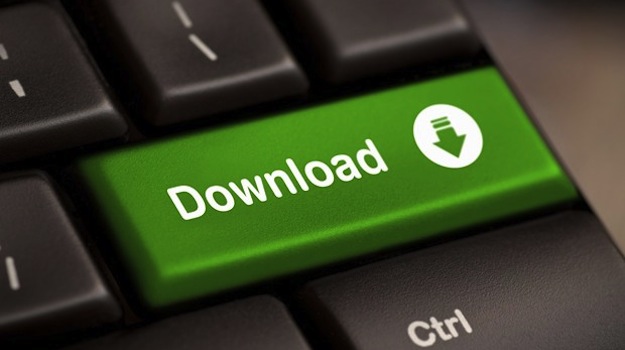 Torrenting in a nutshell
VPN explanation
Necessary VPN features for torrenting
Best VPN for P2P file-sharing
Torrenting took the world by storm in the early 2000s. It offered users a fast and straightforward way to upload/download their favorite movies, shows, music, and books. Napster, Limewire, and other similar websites may sound unfamiliar for you Millenials and younger generations. But for us old-timers, they were our go-to destination for the latest tracks.
Peer-to-peer (P2P) file-sharing began to wane towards the end of the 2000s, largely thanks to the rise of streaming platforms. These services brought affordable solutions to cable TV, introducing libraries filled with series and movies. But the main reason behind their success is their original programming.
Streaming titan Netflix created/distributed the likes of The Witcher, Stranger Things, Black Mirror, and Money Heist. Meanwhile, Hulu has popular Originals like The Handmaid's Tale and Ramy. But HBO is home to some of the biggest shows. Their lineup includes Game of Thrones, Succession, Westworld, and Chernobyl.
However, the exclusivity of streaming deals, as well as the geo-blocking imposed on the content, led a lot of users back towards torrenting. The latter offers a free source for the most in-demand files.
But be careful, torrenting comes with its share of risks. To avoid them, you better connect to a VPN while engaging in P2P file-sharing activities.
---
Table of Content
---
What Is a VPN?
You expose a lot of private information whenever you go online. Internet service providers, the websites you visit, and government authorities can monitor your traffic. That includes your browsing history, web destination, and IP address. So not only can they see how you spend your time online, but they can also track your location.
Now, web services use such information to display targeted advertisements based on your preferences. But government agencies can put their hands on your traffic history as part of an investigation. Furthermore, they collaborate with tech giants like Google to determine your exact whereabouts during a certain period.
The only way to avoid such intrusion is by using a VPN. These tools redirect your traffic through one of their private servers and engulf it with an encrypted tunnel. They also give you another IP address that matches the server location you selected. The entire process will make you appear as if you were someplace else.
To put it in simpler terms, your VPN will redirect your traffic to an Australian server and give you an Australian IP address if you connect to a server from the land down under. And your actual location won't even matter because every prying eye will believe that you are in Australia. Furthermore, the VPN will encrypt all the data that your device sends or receives, so no one can monitor what you're doing.
And connecting to a VPN server doesn't just help you maintain your privacy. It also unlocks any restricted websites or services. Streaming platforms, for instance, are geo-blocked outside their respective regions, meaning you can't access their content from abroad.
But when you connect to a server inside their coverage zone, you'll be able to stream their shows from anywhere.
---
Must-have VPN Features for Torrenting
Torrenting is a fast and free method to download your favorite books, movies, series, and songs. However, there are a lot of risks that you should be aware of before you get busy. I'm talking about viruses, malware, Internet throttling, and copyright issues.
That last threat is extremely dangerous, as it could get you in trouble with the law. That includes hefty fines and possible jail time in some countries. Therefore, using a VPN is crucial while torrenting as it keeps you in the clear from such perils.
But not just any VPN service. You need to install a brand with suitable features for torrenting and P2P file-sharing. It must offer:
Torrent and P2P Support
While this feature might seem too "Captain Obvious," you'd be surprised to learn how many VPNs don't support torrenting. Most of them are free VPNs like Hola VPN, and they penalize users who engage in P2P file-sharing activities. The reason behind the torrent ban is because feeless providers offer a limited number of servers.
Moreover, their servers are often overrun with users, and torrenting consumes a lot of bandwidth. Therefore, these services ban P2P traffic so that servers don't get overloaded.
The point I'm trying to make is that you must always use premium VPNs. They may not be free, but they operate an extensive server network, and some providers have special servers just for torrenting.
Fast Speed Rates
Top VPNs don't just have servers aplenty. They also equip them with fast speed rates, which is a crucial feature for P2P file-sharing. When you want to download a file using torrent, you don't connect to just one server. Torrenting focuses on a decentralized network, where the file you want is distributed across several peers.
So instead of downloading the whole movie or song from a single source that could have a lot of requests, you're actually getting it in separate chunks from multiple origins. That makes the entire process faster, so it would be a shame if you had a slow VPN that ruins the torrent experience.
To make sure your VPN doesn't consume a lot of your connection, you must subscribe to an elite provider with speedy servers.
Top-level Encryption
Your VPN's encryption is behind the slight speed drop in your connection. However, it helps maintain your online privacy. High-ranked brands use top-level encryption: Advanced Encryption Standard with 256-bit keys. AES-256 is military-grade, and a lot of government agencies like the NSA employ it to protect classified information.
As a result, ISPs and copyright holders won't have a clue what you're doing online, as everything will be encrypted. In other words, you won't receive any warning letters concerning illegal activities.
No-logs Policy
So virtual private networks reroute your traffic to one of their servers and encrypt it so that your ISP can't monitor or collect your online activities. But what about VPN servers, do they keep any records of your data? Well, yes and no.
Elite providers automatically delete sensitive information that might compromise your identity or location. Their servers eliminate data like browsing history, IP address, web destinations, and data content. That way, even if one of their servers is seized or exposed, no one will be able to trace anything back to you because they won't find anything useful.
Top VPNs also have transparent privacy policies that inform users of what data is collected. It includes information about your account, like email and payment methods, as well as connection timestamps. But none of these give away any details about your identity or location.
Privacy-haven Company Headquarters
Ever heard of the Five-eyes alliance? It's a cooperation between nations like the US and the UK in data and intelligence exchange. It basically means that any company operating inside those jurisdictions must submit user information to the authorities upon request. And agencies are free to exchange such data among themselves.
In other words, law enforcement agencies like the FBI can get their hands on your data as part of an investigation. And it goes beyond the original five countries that started this coalition. Today, 14 nations are part of the deal.
That's why jurisdiction should be a significant factor when you're choosing a VPN. It's better to select one that is outside the dominion of the Five, Nine, and 14-eyes. Now, this can be irrelevant considering your VPN follows a no-logs policy, but some users prefer not to take any risks.
Kill Switch
A kill switch is like a doomsday protocol. It protects your privacy in case your VPN connection drops, acting as your last line of defense. This tool disconnects the device you're using from the Internet if the VPN malfunctions. That way, your traffic won't get rerouted to your ISP's servers, where several parties can access it.
Therefore, you must activate it whenever you're connected to a VPN server because it prevents copyright trolls from determining your actual identity and location.
---
Best VPN for Torrenting and P2P File-sharing
The above must-have characteristics will help you narrow down your VPN search. Only premium services offer such torrenting-friendly features, in addition to other beneficial aspects. Still, there are a lot of quality virtual private networks. And if you don't have the time to test or browse through all of them, feel free to choose a provider from my suggestion list below.
ExpressVPN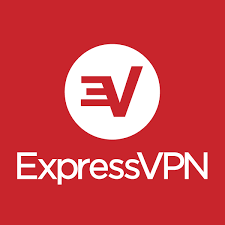 ExpressVPN usually tops every VPN list in terms of overall performance. But it even delivers when you use it for specific purposes like torrenting. According to the website, the company has more than 3,000 servers in 160 locations across 94 countries. This massive network ensures that servers aren't overpopulated with users.
Moreover, ExpressVPN servers offer phenomenal speed rates, ideal for torrenting, streaming, gaming, or just regular web browsing. That's despite using AES-256, the most secure encryption on the market. ISPs, authorities, and, of course, copyright holders won't be able to figure out who you really are or where you're actually from.
That encryption, coupled with a proven zero-logs policy, means no one can trace anything back to you. ExpressVPN won't keep any records about your VPN connection or online activities. And if you're worried about warrants and data requests from the government agencies, then you'll be pleased to know the company is located in the British Virgin Islands, where there are no mandatory retention laws.
"We designed our systems to not have sensitive data about our customers; even when compelled, we cannot provide data that we do not possess."

ExpressVPN
Naturally, ExpressVPN supports torrenting and P2P activities. It can also unblock every major streaming platform, including US Netflix, BBC iPlayer, and Hulu. You'll also benefit from an automatic kill switch and DNS leak protection.
Pros
Vast server network.
No data storing or sharing.
Military-level encryption.
Kill switch and DNS leak protection.
Excellent speed rates.
Five simultaneous device connections.
Torrent and P2P support.
Access to any Netflix library.
24/7 customer support service.
30-day refund policy.
Compatible apps with every major operating system.
Unlimited bandwidth.
MediaStreamer: Smart DNS proxy.
Cons
Slightly more expensive than its peers.
---
BulletVPN
BulletVPN is certainly making waves in the VPN industry. It earned a lot of positive reviews from users who gave its apps 4.6 stars on Trustpilot, and a 4.8 and 4.4 rating on Google Play and App Store, respectively. And it's easy to see why people are so fond of this provider.
The company enforces the AES-256 encryption as well, making your data impossible to breach. And the strict zero-logs policy on offer works in conjunction with the encryption to ensure you maintain your online privacy and anonymity.
Furthermore, the kill switch option, once activated, observes your VPN connection in the shadows. When it detects a problem, it steps in and terminates your Internet connection. You can also choose to enable a unique feature called BulletShield, along with the kill switch. It means that you won't be able to access the Internet unless you're connected to a BulletVPN server.
BulletVPN is based in Estonia, a country outside the jurisdiction of the Five, Nine, and 14-Eyes. It supports torrenting, works with Netflix and other streaming services, and offers speedy servers. However, its network coverage isn't as expansive as other elite providers, with the company offering 114 servers in 51 countries.
Now, bear in mind that the provider is continuously adding more servers to expand their network. Besides, their servers already cover key areas and regions like the US, Canada, Brazil, Germany, Spain, the UK, Australia, South Africa, and Egypt.
Pros
Support for torrenting and P2P file-sharing.
Fast servers.
Zero-logs policy.
AES-256 encryption.
Kill switch + BulletShield.
Up to six concurrent device connections.
Apps for iOS, Android, Windows, and Mac.
Unlimited bandwidth.
Ability to unblock streaming platforms, including Netflix.
Round-the-clock customer support.
30-day money-back guarantee.
Cons
Smaller server network than its peers.
---
Unlocator
Unlocator may have just launched its VPN product in 2019, but the company has been in the game since 2013. It only offered a Smart DNS proxy service back then. But last year, the company decided to add to its Internet access portfolio and tap the online privacy market.
The move was met with much approval as users gave Unlocator a near-perfect 4.8 rating on Trustpilot. The VPN offers users pretty much the same features as other elite providers. That includes AES 256-bit encryption, a no-logging policy, kill switch + Unlocator Shield, and P2P file-sharing support.
It also operates fast servers, perfect for torrenting, streaming, and gaming. However, the number of its servers is still rather small. It only features 41 servers in 36 countries. Now, if we take into consideration that Unlocator VPN has only been around for a year, it actually offers a decent amount.
Besides, Unlocator will look to add to its server tally in the future, especially after such positive feedback from users.
Another area that might trouble some users is the fact that Unlocator is headquartered in Denmark, part of the 14-Eyes alliance. But the European Union's General Data Protection Regulation (GDPR) law states that all EU residents have control over their information. That means they can ask any company inside the EU to delete their data.
Not that it matters, though, Unlocator does not store any sensitive information about its customers. So even if the authorities knock its doors for data, the company can only provide minimum details.
Pros
Speedy servers.
AES with 256-bit keys encryption.
No logs policy.
Kill switch with Unlocator Shield.
Split tunneling
Torrent support.
Unlocator Hybrid (VPN+Smart DNS).
30-day refund policy.
Free one-week trial (without credit card).
High device compatibility.
Five simultaneous device connections.
Works with Netflix and other streaming channels.
Cons
Smaller server network than other VPNs.
Denmark headquarters.
---
NordVPN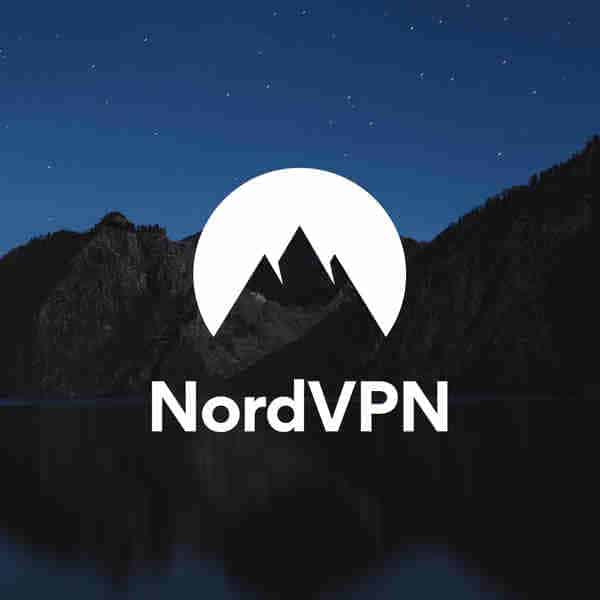 As I've already established, security and privacy are paramount when torrenting. And NordVPN takes both aspects very seriously. In addition to the top-level encryption, no-logs policy, and kill switch, the company offers a Double VPN feature that encrypts and reroutes your traffic twice. Furthermore, you can benefit from CyberSec, a tool that blocks ads and malicious websites.
NordVPN has more than 5,000 servers in 59 countries, a massive network that gives you plenty of Internet access. And most of these servers provide decent, stable speeds. Although, you might connect to a couple of slow ones.
Moreover, the company is based in Panama, a privacy-haven outside the influence of the 14-eyes. It also allows up to six device connections at the same time per one account.
Pros
Double VPN.
CyberSec.
Top-level encryption.
Zero-logs policy.
Expansive server network.
Torrent and P2P support.
Excellent customer support.
Six simultaneous devices.
Apps for the most popular operating systems.
30-day refund policy.
Smart DNS proxy: SmartPlay.
Works with Netflix.
Kill switch.
Cons
Some servers may be a bit slow.
One of its data centers was hacked.
---
How to Install the Best VPN for Torrenting
Now that you know more about VPNs, what they are capable of, and the best ones that support torrenting, it's time to install a VPN client/app on your device. It will take a matter of minutes, so don't start torrenting before you get a premium VPN and connect to it.
Visit the website of any of the VPN providers above. Submit your email, plan selection, and payment method to create an account.
Go to Google Play or the App Store and click "Install." The process should take a minute or two, depending on your Internet connection speed.
Once complete, launch the app and sign in using your new account.
Connect to any foreign server to reroute your traffic, hide your actual location, and gain a new IP address.
Download and enjoy your favorite files.
---
Which VPN to Use for Torrenting? – Wrapping Up
Millions of users download their favorite movies, books, shows, and music from torrent websites. After all, P2P activity is fast, free, and easy to use. However, most of the files being shared are copyrighted content, which could put you in legal trouble in some countries. Furthermore, files you download might contain viruses and malware that can infect your device and steal your data.
Therefore, you should always proceed with caution and connect to a VPN server before you commence torrenting. These tools protect you from all the risks associated with P2P activity, including potential legal trouble.
Which VPN do you use for torrenting? Is it part of our suggestion list? Share it with us below.