How To Guides
How to Watch Iginite (Shaw BlueCurve TV) Outside Canada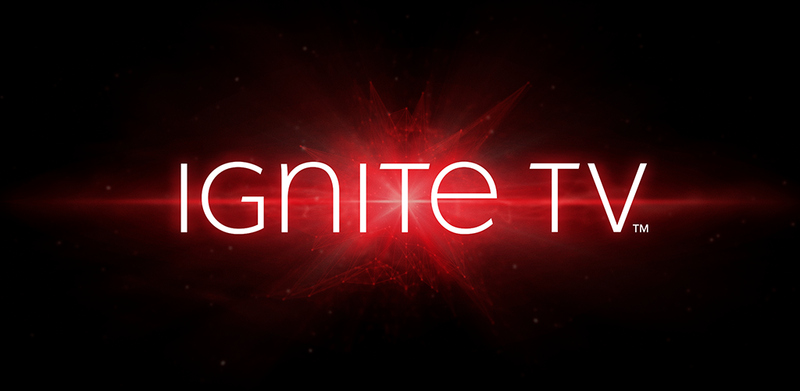 Canadians are very lucky to have a channel like Ignite TV(Formerly Known as Shaw TV), where they can enjoy a multitude of genres of movies, TV shows, as well as live sports.
Shaw introduced us to Freerange a couple of years ago, BlueCurve after that, and Ignite is the platform's new streaming identity.
Regardless of how awesome and convenient this service is, there's always a catch. The BlueCurve TV app is only available for Canadian residents. Fortunately, however, there's a workaround to these geo-restrictions. If you want to access Ignite TV abroad, make sure to go through the following guide.
Unblock Ignite Anywhere – Quick Steps
Time needed: 6 minutes
To unblock Ignite TV in your region, follow the steps below:
Subscribe to a VPN service.

For high-quality Canadian servers, we recommend using ExpressVPN.

Get the VPN app.

Download and install the VPN application on your device.

Activate the VPN client.

Sign in with your username and password.

Connect to a Canadian server.

This process will provide you with a Canadian IP address.

Launch the Ignite TV app or visit its website.

Log in with your Shaw or Rogers credentials.

Enjoy Ignite TV anywhere.

Watch premium content wherever you may be.
Can You Watch Ignite Outside Canada?
The answer is NO. Unfortunately, the channel doesn't allow anyone from outside the Canadian borders to access Ignite.
The channel applies geo-blocking, which restricts user access based on his/her location. If your IP is not Canadian, you're not getting in.
Just like its previous form (Blue Curve), Ignite will present you with an error message that blocks your access almost instantly. Here's what Shaw used to show when someone tries to access it abroad:
You don't have permission to access "http://www.shaw.ca/tv/bluevurve-tv-app" on this server."

Now, although rebranded, the same rules apply. No one overseas gets to watch what the channel has to offer. According to Ignite's website:
"The ability to stream live TV and on-demand content on the Ignite TV App is not available to customers outside of Canada due to content rights restrictions.
One thing didn't change. That's your ability to download content in Canada and watch it abroad within 30 days before it expires. Otherwise, there's no other way. Or is there?
Of course, there is. That's why we came up with this review in the first place. With the steps above, you can bypass all the geo-blocks and watch Ignite anywhere.
Unblock Ignite TV Anywhere
Bypassing geo-restrictions and accessing content from abroad has been an easy task ever since Virtual Private Networks existed.
These cybersecurity tools use military-grade encryption to protect your data, cloak your identity, and change your virtual whereabouts to almost anywhere in the world (Where they have servers).
A VPN can make you appear to be browsing from Canada. All you have to do is connect to a Canadian server and get a Canadian IP address.
That's all that's required to get full access to Ignite TV. With all these VPN providers available on the market, it will be quite confusing to find the right one for you. Don't worry, as ExpressVPN has got you covered.
It has one of the largest server networks and offers round-the-clock protection from online threats. For more information on other service providers for Canada, see the table below.


30-Day Money-back Guarantee
Unlimited Bandwidth
Apps For All Your Devices
24/7 Live Support
Visit ExpressVPN
Can I Watch Ignite TV with a Free VPN?
Based on previous experience, free VPNs seldom work. Their servers are slow and few in number, they offer limited bandwidth, and they are unreliable when bypassing geo-restrictions. Moreover, free VPNs don't often focus on user privacy and security, so you won't find premium encryption or zero data logs policies.
However, we are always on the lookout for new providers and hidden gems. We recently tried Qamo VPN and were very impressed with the results.
It offers 10+ server locations across the US, Canada, Europe, Asia, and Australia, which is more than most free VPNs provide. Furthermore, connection speed and streaming support were excellent, allowing us to watch Ignite TV shows outside Canada without interruptions.
In other words, Qamo VPN is one of the best free VPNs we've tested. Add military-grade encryption and a strict no-logging policy, and you have yourself a very reliable, fast, safe, and free VPN service.
The only downside is that Qamo is only available for Android, which is understandable considering they only recently launched. Their customer support told us they are still working on the other apps, namely iOS, Mac, and Windows.
Inside Ignite TV – FAQ
Do you want to know more about Ignite TV? Make sure to check the following FAQ section:
Where is Ignite TV Available?
Ignite TV can only be accessed within Canadian borders. The channel blocks any attempt from overseas regions.
What Channels Can I Watch on Ignite?
Ignite has a lot to offer in terms of channels. Once you've subscribed, you get access to any of these:
CTV
BBC Earth
Cartoon Network
CMT
Disney Channel
History Channel
HGTV
National Geographic
Sportsnet
TSN
TLC Canada
A&E
Adult Swim
The CW
E!
Paramount Network
Starz
NFL Network
FX Canada
ABC
Can I Watch Ignite TV for Free?
Unfortunately, that's not an option. You need to have a subscription to access Ignite's content.
What Devices is the Ignite Application Available on?
The Ignite app is available on iOS and Android. However, you can watch its content on PC or Mac through the service's website.
Ignite TV Abroad – Smart DNS Proxies
A VPN does unblock Ignite TV outside Canada, but it does that at the cost of your speed. When connected to a VPN, both the routing process and encryption will tamper with your speed.
That's why most streamers look for an alternative in Smart DNS proxies. This technology only reroutes the required traffic for getting around the geo-restrictions.
Once configured, you'll be able to stream on various devices where VPNs have no native apps such as PlayStation, Xbox, Chromecast, Apple TV, and more.
In the steps below, we'll be showing you what you need to do. Let's begin:
First, get a subscription with one of the providers above.
After that, go to their website and follow the tutorial that corresponds to the device you're streaming Ignite on.
Restart your streaming platform.
Watch Ignite TV anywhere.
All the VPNs in the list above have Smart DNS, which is convenient for avid streamers that want that extra security while browsing the web.
Moreover, all of these providers have a 30-day refund policy in case you want to give their service a test drive.
How to Watch Ignite Outside Canada – Final Thoughts
The newly rebranded Ignite service hosts over 1,500 download-to-go titles and live sports. The bad news is that Ignite is not available for subscribers living abroad.
That's where a VPN comes in. All you have to do is get a Virtual Private Network, connect to a Canadian server, and you'll have Shaw regardless of where you might physically be.