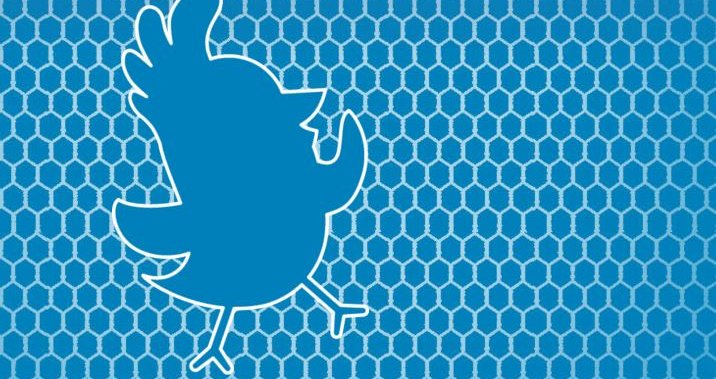 Canadians are very lucky to have a channel like Shaw TV, where they can enjoy a multitude of genres of movies, TV shows, as well as live sports. Shaw introduced us to Freerange a couple of years ago, and now, BlueCurve is the platform's new streaming identity.
Regardless of how awesome and convenient this service is, there's always a catch. The BlueCurve TV app is only available for Canadian residents. Fortunately, however, there's a workaround to these geo-restrictions. If you want to access Shaw TV abroad, all you have to do is make use of a VPN.
Can You Watch Shaw Outside Canada?
The answer is: NO. Unfortunately, the channel doesn't allow anyone from outside the Canadian borders to access Shaw TV.
Shaw applies geo-blocking, which restricts user access based on his/her location. If your IP is not Canadian, you're not getting in.
According to their official website:
"The ability to stream live TV and on-demand content on Shaw BlueCurve TV App is not available to customers outside of Canada due to content rights restrictions."
Well, that's just what the website states. When you actually try to access the channel, you'll experience the actual frustration of a geo-block.
When you're abroad, you'll definitely lack a Canadian IP address, resulting in the following error message once you try to launch the channel's website:
You don't have permission to access "http://www.shaw.ca/tv/bluevurve-tv-app" on this server."

So basically, you can download content in Canada and watch it abroad within 30 days before it expires, otherwise, there's no other way. Or is there?
Of course, there is. That's why we came up with this review in the first place. Scroll a bit further to the south and find out.
Unblock BlueCurve TV Anywhere
Bypassing geo-restrictions and accessing content from abroad has been an easy task ever since Virtual Private Networks existed.
These cybersecurity tools use military-grade encryption to protect your data, cloak your identity, and change your virtual whereabouts to almost anywhere in the world (Where they have servers).
A VPN can make you appear to be browsing from Canada. All you have to do is connect to a Canadian server and get a Canadian IP address.
That's all that's required to get full access to Shaw TV. Now, follow the steps below, and you'll have Shaw wherever you are:
Sign up for a VPN client. We recommend ExpressVPN.
Download and install the VPN application on a compatible device such as Android, iOS, PC, or Mac.
Now connect to a Canadian server and get a Canadian IP address.
Visit the Shaw BlueCurve TV website or app.
Stream on.
With all these VPN providers available on the market, it will be quite confusing to find the right one for you. Don't worry, as ExpressVPN has got you covered.
It has one of the largest server networks and offers round-the-clock protection from online threats. For more information on other service providers for Canada, see the table below.
Last Updated Yesterday


30-Day Money-back Guarantee
Unlimited Bandwidth
Apps For All Your Devices
24/7 Live Support
Visit ExpressVPN
BlueCurve TV's Channels
Shaw BlueCurve TV has a lot to offer in terms of channels. Once you've subscribed, you get access to any of these:
CTV
BBC Earth
Cartoon Network
CMT
Disney Channel
History Channel
HGTV
National Geographic
Sportsnet
TSN
TLC Canada
A&E
Adult Swim
The CW
E!
Paramount Network
Starz
NFL Network
FX Canada
ABC
Shaw BlueCurve Abroad – Smart DNS Proxies
A VPN does unblock Shaw TV outside Canada, but it does that at the cost of your speed. When connected to a VPN, both the routing process and encryption will tamper with your speed.
That's why most streamers look for an alternative in Smart DNS proxies. This technology only reroutes the required traffic for getting around the geo-restrictions.
Once configured, you'll be able to stream on various devices where VPNs have no native apps such as PlayStation, Xbox, Chromecast, Apple TV, and more.
In the steps below, we'll be showing you what you need to do. We'll be using Unlocator as an example for reasons to be mentioned later on. Let's begin:
First, you must get an Unlocator subscription.
After that, go to their website, and follow the tutorial that corresponds to the device you're streaming Shaw on.
Restart your streaming platform.
Watch Shaw BlueCurve TV anywhere.
Unlocator started out as a Smart DNS provider, which is why it offers a standalone plan for the technology.
All the VPNs in the list above have Smart DNS, but it doesn't come without a VPN, which might not be convenient for avid streamers.
Moreover, Unlocator is the only VPN provider with a 7-day free trial, which gives you plenty of time to test their service out.
How to Watch Shaw Outside Canada – Final Thoughts
Shaw is an amazing channel that hosts over 1,500 download-to-go titles and live sports. The bad news is that Shaw is not available for subscribers living abroad.
That's where a VPN comes in. All you have to do is get a Virtual Private Network, connect to a Canadian server, and you'll have Shaw regardless of where you might physically be.