Canada a leading expat destination
Internet status in Canada
VPN explanation and perks
Why use a VPN in Canada
Best VPN for Canada
Canada is one of the best countries for expatriates, not just because of the friendly and polite locals, but also the way of life. According to U.S. News, the Great White North is the number one country to inhabit in terms of quality of life. The study, conducted in partnership with BAV Group and the Wharton School of the University of Pennsylvania, placed Canada at the top for the fifth consecutive year.
And why wouldn't it? The country has excellent health care and public education systems. It also offers political stability, job security, and respect for individual freedom. But although it has strong protection laws for free expression and press, there are a couple of concerns about online government surveillance.
Furthermore, online geographic restrictions may prevent you from accessing foreign websites. That includes streaming platforms and banking services. For these reasons and more, you could really benefit from the best VPN for Canada.
---
Content Overview
---
What Makes Canada an Expat Attraction?
Early last year, the Canadian parliament announced plans to welcome more than one million new residents over the next three years. In 2017, over 286,000 people became permanent residents, with numbers expected to grow in 2020 to reach 360,000. Minister of Immigration, Refugees, and Citizenship Ahmed Hussen said their arrival would increase the labor force as the country struggles from an aging population and a declining birth rate.
So if living and working in Canada is on your wishlist, you better start packing your bags. The country is a dream destination for any student or worker because it has, well, everything. Political stability, a strong economy, a top education system, excellent free healthcare, and a good job market are just some of them.
Canada is also well-known for its friendly and polite people. In fact, it is more of a stereotype. But the InterNations Expat Insider survey seems to validate these claims, with four in five respondents describing the attitude towards foreigners as amicable. It's also easy to blend in and embrace the local culture because the official languages, English and French, are easy to learn.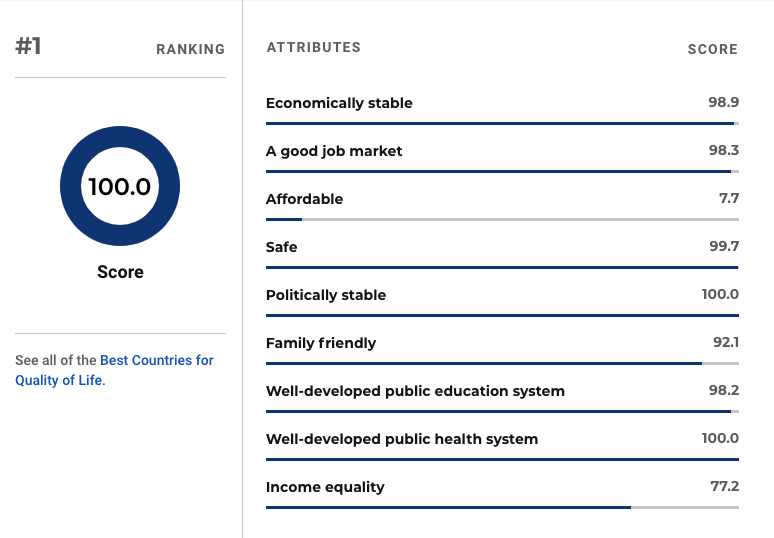 ---
The Digital Realm in Canada
Thanks to strong protections of free speech and press, as well as respect for civil rights and liberties, Canada has one of the most accessible environments in the world. The government usually doesn't block any website or filter content, although a court can order the removal of illegal material. For example, under Project Cleanfeed Canada, ISPs can restrict child sexual abuse imagery.
And while this is a crucial and beneficial step, some parties may take advantage of it. In 2018, several ISPs, media companies, and other parties joined hands. They asked the Canadian Radio-television and Telecommunications Commission (CRTC) to form an entity that blocks services engaged in piracy and copyright infringement.
And even though the CRTC rejected their petition, the Federal Court of Canada ordered in December 2019 the blocking of websites with copyright violations. The case involved Bell Media, Groupe TVA, and Rogers Media against goldtv.ca, goldtv.biz, or GoldTV Services. In other words, the Canadian government may block websites that break the law.
But in addition to that, online privacy could be in jeopardy due to state surveillance. In 2015, Canada passed the Anti-Terrorism Act, which allows the government to share user information across several agencies, even for unrelated terrorism purposes. The government did introduce some amendments to controversial anti-terrorism laws, but the country is still part of Five Eyes, an international data-gathering alliance.
But bear in mind that Canada fully allows anonymous communication and encryption services, like VPNs.
---
What Is a VPN?
Despite a generally open and safe online environment, there are a few minor concerns about the Canadian Internet. The best VPN for Canada can help put all those fears to bed.
VPNs are the ultimate anonymity tools, using a private server network instead of the one your ISP operates. They allow you to choose a server location, then redirect your traffic through it. And to put the icing on the location-changing cake, they hide your actual IP address and give you a new one that matches the VPN server site. In other words, if you select a server from Switzerland, your VPN will switch to a Swiss IP address, making you appear as if you were there.
As you may know, your IP address is the most common way websites use to locate you. Each country has a list of designated IPs that Internet service providers hand out to consumers. So by changing your IP address, you'll conceal your actual whereabouts from all third parties. Moreover, you'll have access to geo-restricted services, like streaming platforms.
Tricking web services that you're in a different place doesn't guarantee total privacy and anonymity. That's why virtual private networks encrypt your traffic using the most secure algorithms. It prevents government agencies, ISPs, and hackers from monitoring your online activities.
Reputable VPN providers also follow a strict zero-logs policy, meaning they remove users' sensitive data from their servers. As a result, no one can track you if the VPN server is seized. And for extra privacy, you'll find a kill switch, the last line of defense if your VPN malfunctions. It will disconnect you from the Internet in case the VPN connection drops, preventing your traffic from leaking to your ISP's servers.
More Benefits
Virtual private networks aren't just good at protecting your online wellbeing. They grant you more online freedom and help you avoid restrictions and usual snags. The additional perks include:
Unblock streaming platforms

: The best VPN for Canada allows you to circumvent the geo-blocks that video-on-demand services impose to prevent out-of-market users from accessing their content.

Avoid censorship

: You might enjoy almost total online freedom in Canada, but in other countries, the Internet isn't as open. Changing your online location with a VPN enables you to unblock your favorite websites and services, like VoIP apps.

P2P support

: Using the best VPN for Canada protects you from copyright trolls when you're downloading files using P2P networks.

No bandwidth throttling

: Your ISP won't be able to slow down your Internet speeds if you're consuming too much bandwidth. That's because it won't see which websites you visit.
---
Why Do You Need the Best VPN for Canada?
According to Freedom House's 2019 Freedom on the Net report, Canada has a "free" Internet status. It earned an overall score of 87/100, up by two points from last year's results. The pro-democracy think tank evaluated the online environment in the country based on three main attributes:
| | |
| --- | --- |
| ATTRIBUTES | SCORE |
| Obstacles to access | 23/25 |
| Limits on content | 33/35 |
| Violations of human rights | 31/40 |
Canada registered very impressive numbers to earn its "free" status. But the area that was found wanting the most was human rights violations. Government surveillance (3/6), mandatory cooperation of online services (4/6), and criminal penalties (2/4) significantly affected the score.
For those reasons and more, we recommend you use the best VPN for Canada when going online.
Security and Privacy
Your online privacy may be compromised in Canada without a VPN. As I already stated, the country is part of an international alliance of government agencies called Five Eyes. Other members include the US, the UK, Australia, and New Zealand. Any company inside these territories must submit user information to the authorities upon their request.
That includes ISPs, mobile service providers, and VPNs. But the best VPN for Canada will help you avoid these intrusions, thanks to military-grade encryption, a strict zero-logs policy, and an efficient kill switch. That way, even if you're using a Canadian-based VPN, no one can track you or your online activities. You'll also stay safe from the controversial Anti-Terrorism Act.
Freedom of Speech
Canada is all for freedom of expression, the press, and any other form of individual liberty. But some forms of online expression are punishable by law. That includes defamation, threats, hate speech, and advocating genocides. Users who engage in these practices could face significant criminal penalties, including two to five-year prison sentences.
And although we don't encourage nor condone these practices, people can be misinterpreted or misunderstood. Therefore, it's better to use a reputable VPN service before sharing your thoughts on controversial topics over the web. And please do not use hateful language, with or without a VPN service.
Avoid Geo-Blocks
Living in Canada means you only get to access local streaming platforms. Netflix Canada, DAZN, and CraveTV are some of them. The only way to switch Netflix or Amazon Prime Video libraries, or unblock foreign services like Hulu, Showtime, BBC iPlayer, or Showmax is through a VPN. All you have to do is connect to a server inside your favorite platform's coverage zone.
However, you can't use any VPN service because most streaming channels can detect VPN IP addresses and eventually block them. The best course of action is subscribing to the best VPN for Canada.
Bypass Blackout Restrictions
Every sports fan in the US and Canada has probably heard of blackout restrictions, especially cord-cutters. These pesky obstructions protect the broadcasting rights of local TV networks to show live home games. As a result, fans must wait until the match is over before they can stream it.
For example, fans of the NBA franchise Toronto Raptors cannot watch their team play at home live online. To catch all the live-action, they can either subscribe to a cable/satellite provider or travel outside Toronto to avoid blackouts. And it's just the NBA; Canada has teams participating in the NHL and the MLB.
But with the best VPN for Canada, you can switch to a different Canadian or American region and stream your team's games live.
P2P Activities
Downloading files via peer-to-peer networks, otherwise known as torrenting, is legal in Canada, as long as it's not copyrighted material. But let's face it; most movies, series, and music are protected by copyright laws, meaning it's illegal to download them for free. Copyright holders are always lurking online, which makes it very risky.
Getting caught can lead to the termination of Internet access, as the Canadian government does not tolerate piracy. To be on the safe side, use the best VPN for Canada. It will hide your online activities from ISPs and copyright trolls and conceal your actual IP address from other P2P members.
Public WiFi Security
Public hotspots are equally appealing as they are dangerous. These free connections can harbor hackers and cybercriminals who will do anything to get their hands on your data. And they can easily do so because public WiFi has weak security systems. As a result, they can steal your passwords or credit card details and subsequently go on a shopping spree at your expense.
Furthermore, you might connect to the wrong WiFi connection as some hackers set up fake hotspots. So, in addition to stealing your sensitive data, they can install ransomware on your device and encrypt your files. And the only way to get them back is by paying a ransom.
With a reputable VPN service, though, no one can see the data you send or receive.
---
Best VPN For Canada – Five Suggestions
Whether your aim is to bypass geo-blocks and blackouts, protect your online privacy and security, or safely download files, you need the right VPN service. Just like any other product, VPNs differ in quality. For example, some providers cannot bypass the VPN IP address ban that streaming platforms impose. Therefore, even if you successfully connect to a different server, you won't be able to access your favorite content.
This applies to the majority of free VPNs, which have limited server networks and slow speeds. More dangerously, though, they don't follow a zero-logs policy, blatantly collecting your sensitive information and selling to third parties to make money. Some of them don't even encrypt your traffic.
With all that in mind, we advise you to select one of our suggestions for the best VPN for Canada.
ExpressVPN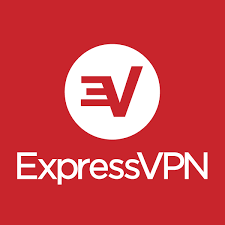 One of the leading VPN services in the business, ExpressVPN is an excellent pick no matter what your purpose is. It offers world-class features in every domain: Privacy, security, speed, coverage, Internet access, and more.
ExpressVPN uses the Advanced Encryption Standard with 256-bit keys, the most secure algorithm on the market. It's nearly impossible to break because attackers would have to go through trillions of possible combinations. That's why several government agencies like the NSA use it to protect secret files.
Moreover, the company has a proven track record in erasing sensitive data from its servers. It follows a strict no-logging policy, eliminating information like your IP address, browsing history, or anything else that can be used to track you. And to make sure there aren't any leaks, the VPN has an automatic kill switch that immediately kills your Internet connection in case of a malfunction.
Streamers can access the most popular streaming platforms from anywhere with ExpressVPN. First of all, it operates a network of 3,000+ servers that spreads across 94 countries, one of the largest in the industry. And second, it can avoid the VPN IP address blacklist. Furthermore, your Internet speed will only witness a slight drop when you're using ExpressVPN, which means you won't encounter any buffering issues.
Additional noteworthy perks include P2P support, a 30-day money-back guarantee, and five simultaneous device connections. (Read our ExpressVPN review for the full verdict).
Pros
AES-256 encryption.
Kill switch and DNS leak protection.
No logs of user data.
3,000+ servers in 94 countries.
Access to the majority of streaming platforms.
Fast servers.
P2P support.
Five concurrent device connections per account.
30-day refund policy.
Cons
More expensive than its peers.
---
BulletVPN
Our second pick for the best VPN for Canada is an Estonian-based provider called BulletVPN. Despite using the military-grade AES-256 encryption, it barely affects your Internet connection and offers excellent speed rates, as the name suggests. It can also unblock all the major streaming services, including those that significantly clamped down on VPN IP addresses like TVNZ, DStv, and Showmax.
And although the company does not have a vast number of servers (151), it has a presence in 54 countries and counting, which is good coverage. BulletVPN also supports torrenting and P2P activities, has a 30-day refund policy, and allows six simultaneous device connections. It also offers a Smart DNS proxy.
On the privacy front, the company follows a strict no-logging policy and, as I mentioned earlier, uses the best encryption on the market. You can also activate the kill switch from settings inside the app, along with BulletShield, a feature that prevents Internet access unless you're connected to a BulletVPN server.
For more information, check out our BulletVPN review.
Pros
Decent server coverage.
Military encryption.
No-logs policy.
Kill switch + BulletShield.
Six simultaneous device connections.
30-day refund policy.
P2P support.
Fast speed rates.
Works with most streaming platforms.
Cons
Smaller number of servers than other VPNs.
---
Unlocator VPN
Before introducing a VPN product, Unlocator offered a Smart DNS proxy service. This tool's only job was to help users unblock streaming platforms, without providing any privacy features like encryption or IP address concealment. Unlocator VPN, though, uses AES-256, has a zero-logging policy, and offers a kill switch with Unlocator Shield (similar to BulletShield).
You can even subscribe to Unlocator Hybrid and get all the benefits of a VPN and a Smart DNS proxy. But the best thing about this VPN is that it offers a 7-day free trial, followed by a 30-day refund policy, giving you more than enough time to test its services. You don't even have to submit any credit card details during the first week.
However, since its VPN product is relatively new, the number of servers isn't as impressive as other VPNs.
You can install Unlocator VPN on PC, Mac, Android, and iOS, and simultaneously use it on five devices. The Unlocator VPN review will give you more insight into this service.
Pros
One-week free trial (no credit card needed).
30-day refund policy.
Five simultaneous device connections.
No-logs policy.
Kill switch + Unlocator Shield.
AES-256 encryption.
Unlocator Hybrid.
Cons
Smaller server network than other VPNs.
Based in Denmark (a member of Nine Eyes).
---
NordVPN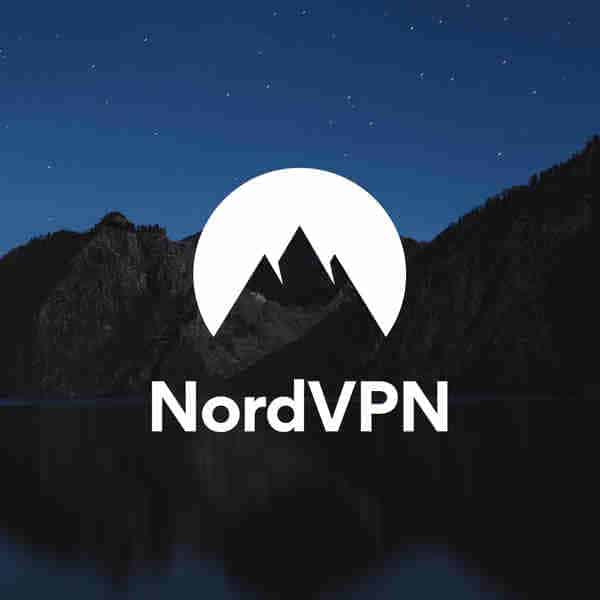 Another well-known VPN service is Panama-based NordVPN, which offers some of the best privacy features. You'll enjoy the industry-standard AES-256 encryption, a no-logging policy, and kill switch, as well as CyberSec and double VPN. The first one blocks ads and malicious websites, while the second one reroutes and encrypts your traffic twice.
NordVPN has more than 5,000 servers in 59 countries, which can unblock the majority of websites. It also supports torrenting and P2P activities, offers a 30-day refund policy, and allows six simultaneous device connections. You can install the app on iOS, Android, Windows, Mac, and Linux.
Read our NordVPN review for more information.
Pros
Vast server network.
No-logs policy.
AES-256 encryption.
Double VPN and CyberSec.
Kill switch.
Unblocks streaming platforms.
P2P support.
30-day refund policy.
Six simultaneous device connections.
Cons
Some servers might be a bit slow.
---
Surfshark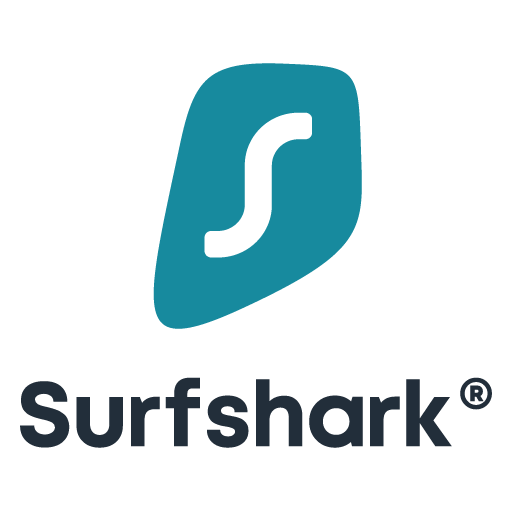 Our final best VPN for Canada suggestion is Surfshark, a top service based in the British Virgin Islands. It offers all the must-have privacy and security features, including a kill switch, military-grade encryption, and a zero-logging policy. In addition to all of that, You'll benefit from MultiHop, a feature that reroutes your traffic through multiple servers, and CleanWeb, a tool that blocks ads and malicious websites.
As for unblocking capabilities, Surfshark will give you access to the most popular websites and platforms. It operates over 1,000 servers in 60 countries, which provide decent speed rates and support torrenting. The company also allows unlimited simultaneous device connections and offers a 30-day money-back guarantee.
You can install it on Mac, PC, Android, iOS, Kindle Fire, and Linux. Check out the Surfshark review for more information.
Pros
MultiHop and CleanWeb.
No-logs policy.
AES-256 encryption.
Kill switch.
Unlimited concurrent device connections.
Streaming compatibility and P2P support.
30-day refund policy.
Decent server network and speeds.
Cons
Expensive monthly subscription plans.
May collect data if you don't opt-out in settings.
---
Best VPN for Canada – Final Words
Restrictions and data monitoring are part of the online world no matter where you live, even if it's a place with great respect for freedom like Canada. As you can see, there are several reasons for using a VPN inside Canadian territories. In fact, we recommend connecting to a VPN service whenever you go online.
But not all VPNs offer the same quality of service. Therefore, it's crucial you choose reputable providers, like one of our best VPN for Canada suggestions.
In your opinion, which VPN offers the best features? Leave a comment below.