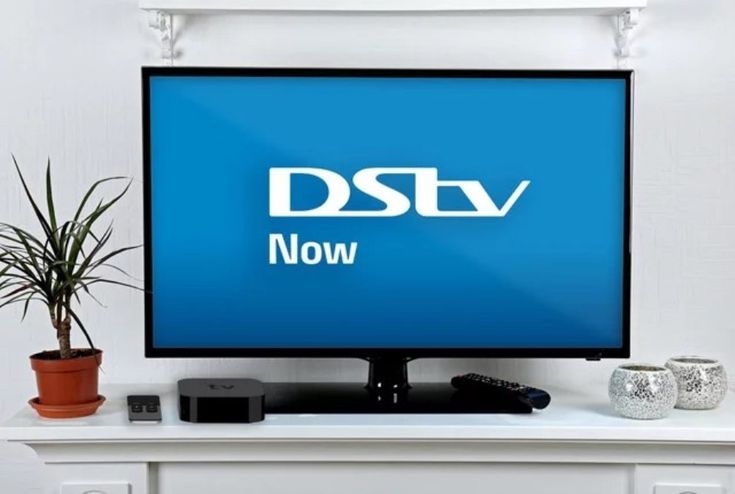 Despite having millions of customers across Sub-Saharan Africa, DStv jumped on board the streaming train and launched DStv Now, a standalone channel for cord-cutters. Unfortunately, though, it's only available in South Africa.
Try to access it from abroad, and you will face an error message instead. Luckily, the right VPN will get you past online restrictions. Our tests have shown only BulletVPN unblocks DStv outside South Africa.
Unblock DStv Anywhere – Quick Steps
Time needed: 6 minutes
To unblock DStv outside South Africa, the following steps should be taken:
Subscribe to a reputable VPN service.

We tested various VPNs, only BulletVPN managed to unblock DStv abroad.

Get the BulletVPN app.

You can get the client from your native app store or through the BulletVPN website.

Activate the BulletVPN application.

Sign in with your newly created credentials.

Connect to a server in South Africa.

This will grant you a South African IP address.

Launch DStv's app or website.

Sign in with your username and passowrd.

Enjoy DStv anywhere.

Watch DStv's content where you may be with BulletVPN.
---
Content Overview
---
Who Can Access DStv?
DStv is an excellent service that provides South African people with their daily dosage of television. But the streaming platform is only restricted to RSA residents.
Due to licensing agreements, DStv Now must block viewers who live outside its coverage area from accessing its content.
Therefore, when you try to watch any program from the US, for example, the following message will appear on your screen:
"Sorry, DStv Now isn't available in your region."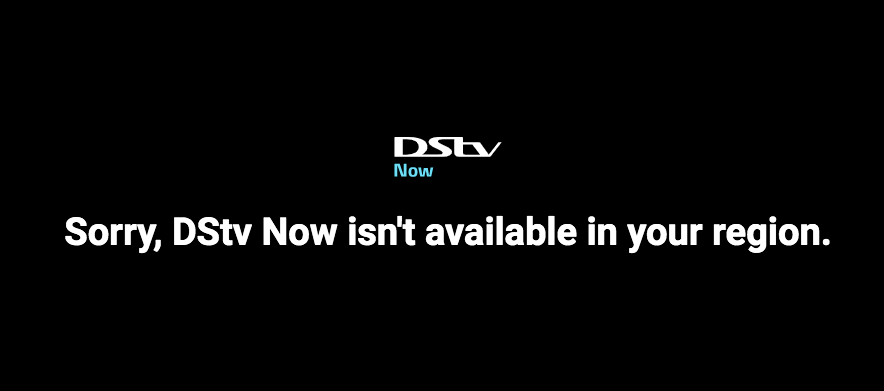 Your device's IP address reveals your location to the Internet. So once DStv Now sees that you are outside its broadcasting zone, it will deny your access.
Is There a Way Around It?
Your geographic position is obviously the problem here. But since you cannot keep going back and forth between your current location and South Africa, you need a much practical solution.
Instead of changing your physical whereabouts, why don't you switch to a South African IP address? Sounds much easier, right?
The only way to hide your actual Internet Protocol address and replace it with another one is with a VPN. This tool will also redirect your traffic to a foreign server of your choice, making it appear as if you were there. And this entire process requires the minimum effort on your part.
Just connect to a server from South Africa, open the DStv website or app, and enjoy your favorite programs no matter where you are.
---
VPNs and DStv
The majority of people who wish to watch DStv from abroad are expats from South Africa and other nearby countries. And we can understand their frustrations when it comes to geo-blocks and restricted content.
After all, DStv is home to some fantastic shows like Ray Donovan, Orange Is the New Black, Watchmen, Trackers, Warrior, The Handmaid's Tale, Grand Hotel, South Park, Game of Thrones, and The Walking Dead.
It also features exclusive homegrown content such as Big Brother Naija, Idols (South Africa), Our Perfect Wedding, The River, and Tinsel.
And did we mention that it is the go-to destination for sports? Its SuperSport channel covers the English Premier League, Champions League, Euro 2020, ICC Cricket World Cup, Super Rugby, Roland Garros, and much more.
With so much entertaining content on the line, who wouldn't want to subscribe to DStv Now?
---
Free VPNs vs. Paid VPNs – Which Ones Are Better?
If we put free and paid VPNs together in a ring, who do you think would win the fight? Well, let's take a look at the stats, shall we?
Premium VPNs
Military-Grade encryption.
No collection or sharing of sensitive information.
High levels of speed.
Ability to avoid censorship and geo-blocks.
Refund policies.
24/7 customer support.
A kill-switch to disconnect you from the Internet in case of a VPN malfunction.
Compatibility with the most popular platforms.
Free VPNs
Weak or no encryption.
Keep records of sensitive data.
Share your personal information with third parties.
Might contain malware.
Slow and limited server network.
Can't unblock the biggest streaming services.
There's only one clear winner in this fight. Paid VPNs are a safer, faster, and more reliable option, and we recommend you sign up for these services instead of using a free VPN. They may be a bit pricey, but you'll get your money's worth.
And if you don't know where to start, choose any of the elite providers below.


30-Day Money-back Guarantee
Unlimited Bandwidth
Apps For All Your Devices
24/7 Live Support
Visit BulletVPN
BulletVPN

BulletVPN is earning quite a reputation in the VPN world, and it seems like the company will continue its upward trajectory. The provider doesn't have as many servers as other VPNs on our list, but it does provide excellent, premium features.
That includes the highest level of encryption, a strict no-logs policy, fast speed rates, and 24/7 live chat support.
There's also a kill switch + BulletShield feature, which only allows Internet access when you're connected to a BulletVPN server.
This service can give you access to the most prominent streaming channels, regardless of the VPN ban. That includes DStv, Showmax, TVNZ, and Kayo Sports. And you can install iPhones, iPads, Mac, Android devices, and Windows.
Although it has a smaller number of servers than other providers, its coverage area is quite broad and expanding with every passing day. BulletVPN has 150+ servers in 55 countries and counting.
(Our full BulletVPN review will give you an in-depth analysis of the service).
AES-256 encryption.
No-logs policy.
Kill switch + BulletShield.
Fast speeds.
Unblocks streaming platforms.
Allows torrenting and P2P.
Free Smart DNS.
30-day refund policy.
Six simultaneous device connections.
24/7 customer support.
---
Are VPNs Legal?
Virtual private networks, aka VPNs, don't just allow you to bypass geo-blocks. They also offer the toughest encryptions to prevent anyone who tries to monitor your online activity or data. Moreover, these programs can help you avoid online censorship that governments impose.
As a result, a lot of users question the legitimacy of these brilliant tools.
Well, allow me to calm your fears and confirm that VPN usage is perfectly legal, as long as you're not using it to break the law, of course. But some countries ban the usage of VPNs, like North Korea and Iraq, And you could get in trouble with the law if you get caught.
There's nothing wrong with keeping track of your favorite shows, even if you were abroad. And it's perfectly fine if you try to access certain websites that your government has banned.
And what if you want to protect yourself when you connect to public WiFi? Your only solution is a VPN.
However, if you use a VPN for illegal purposes, you're breaking the law. Simply put, anything unlawful without a VPN is still that way when using one. For example:
Torrenting and P2P File-Sharing
VPNs are a great way to hide your identity and cover your tracks. That's why torrent users love it so much. However, sharing copyrighted material is illegal and could result in fines and/or prison time.
Besides, torrent websites and links often contain dangerous malware. Therefore, we recommend you avoid them.
Illegal Activities on the Dark Web
If you've never heard of the dark web, it's basically the ugly side of the Internet. Since it's under the radar, a lot of illegal operations take place, like drug, organ, and weapon trafficking. Using a VPN to conceal your identity on the dark web could get you in huge trouble.
Cyberstalking or Blackmailing
Extortion, blackmail, and stalking are against the law, even online. Severe punishments await those who engage in such crimes.
Hacking
The unauthorized access to other users' devices and data is forbidden and punishable by law. Perpetrators face severe fines and jail time, depending on the severity of the crime.
In the United States, under the Computer Fraud and Abuse Act, fines could reach up to $250,000 and imprisonment as long as 20 years.
---
How Else Can I Unblock DStv?
Not a fan of virtual private networks? Is your only concern the DStv access? Then maybe a VPN isn't the right tool for you.
What you need instead is a Smart DNS proxy, a program that can spoof your online location by rerouting part of your Internet connection.
You just have to make sure that the service you subscribed to supports DStv. You see, unlike VPNs, Smart DNS proxies cannot bypass all geo-blocks.
They have a list of supported channels that they can access. And if your ISP uses DNS hijacking or transparent proxies, there's a good chance your provider won't function properly.
Another thing you should note is that your Internet speed won't be affected because these tools don't encrypt your traffic. But if you're concerned about your privacy, Smart DNS proxies can't help you. They also don't hide your IP address.
Which Smart DNS Has Massive Channel Support?
The answer to that question is Unlocator, a Smart DNS proxy that can unblock over 220 channels. That includes DStv, HBO Now, Hulu, Prime Video, BBC iPlayer, ESPN+, BT Sport, beIN Sports, and a lot more.
You can try it out for free during the first week, thanks to the 7-day trial period. And you don't even have to submit your credit card information during that period.
Visit Unlocator and sign up.
Use the various setup guides and videos on the website to install the service without any hassle.
You can set up Unlocator on almost any device. That includes smartphones, tablets, computers, Smart TVs, routers, and gaming consoles.
Enjoy DStv on any device from outside South Africa.
---
DStv Unblocked – Frequently Asked Questions
If you want to know more about what DStv is and what it has to offer, make sure you check the following FAQ section:
Digital Satellite Television, better known as DStv, is a pay-TV satellite service that operates in Sub-Saharan Africa. MultiChoice launched it in 1995, and it went on to be a huge success.
Today, MultiChoice dominates the market in South Africa and the region, with over 15 million subscribers to its name.
What Channels Can I Watch on DStv?
You can't be the dominant force in Africa without offering premium content. And that's precisely what DStv does. Whether it's sports, news, documentaries, reality TV, or entertainment, DStv has it all.
M-Net Movies Premiere
SuperSport
M-Net Movies Comedy
Fox HD
M-Net Movies Showcase
Discovery
M-Net Series Showcase
ITV
M-Net Movies Action
Lifetime
BBC First
AMC
Nick Junior
Boomerang
Cartoon Network
Disney
Fashion TV
Travel Channel
Nat Geo Wild
CNN International
Sky News
CBS
Bloomberg TV
What Devices Can I Watch DStv on?
Whether you're at home or on the go, you can stream follow your favorite DStv and DStv Now programs on several devices.
Android
Windows
iPhone
iPad
Mac
Android TV
Apple TV
Samsung Smart TV
Unfortunately, the channel is not free. You have to pay a specific subscription to access its content.
According to our tests, only BulletVPN managed to unblock the channel outside South Africa.
---
How is DStv Faring Against the Likes of Netflix?
MultiChoice, the company behind DStv, is Africa's largest TV operator with over 15 million subscribers. But despite all these numbers, the company is losing customers to streaming giants Netflix and Amazon Prime Video. It tried to compete by launching similar channels, but it couldn't keep up with their pace.
That's partly due to the fact that Netflix offers cheaper packages than DStv. But according to MultiChoice CEO Calvo Mawela, there's a much more significant reason. Mawela blames the regulations imposed on his company by the government, and the lack of it on Netflix.
"So they are here, they are challenging us in our business on a day-to-day basis, and yet they do not have to comply with any of the regulations the country has made."

Calvo Mawela, CEO of MultiChoice
He added that US streaming services did not have to comply with South Africa's post-apartheid regulations, like Black Economic Empowerment.
And for Mawela, the solution is simple. He asks for the same treatment as Netflix and other similar companies. "I am saying bring the likes of Netflix in the same net. Netflix does not employ even one person in this country; it doesn't pay tax. They do not have to do any local content," he stated.
DStv Continues to Grow
Despite all the lobbying attempts to force regulations on Netflix and Amazon Prime, MultiChoice and DStv continue to grow.
According to the parent company's financial results, the number of DStv subscribers has increased over the past 12 months. However, it struggled to maintain its premium subscriptions as figures continued to decline.
"The South African business delivered subscriber growth of 8% year-on-year or 500 000 subscribers and generated revenues of R33.7 billion, up 3% (4% organic) from the prior year," The MultiChoice Group said.
"The DStv Premium segment remained under pressure as consumers were impacted by rising fuel and other costs, and we competed for a share of wallet."

MultiChoice
---
Can DStv Compete on the Streaming Front?
In an attempt to combat streaming channels like Netflix and Prime Video, MultiChoice plans to launch a standalone service.
However, details for this new channel are still unclear, as securing the streaming rights for all DStv content will take some time.
MultiChoice already has two online services, ShowMax and DStv Now. But to take the fight to their competitors, they will launch a new product.
The company also introduced a new unit for OTT services called Connected Video, led by CEO Niclas Ekdahl.
---
Stream DStv Outside South Africa – Final Thoughts
DStv is a television king in Africa. It is your go-to destination for premium-quality television, no matter what your interests are.
SuperSport will quench your sporting thirst, with live coverage of the biggest tournaments in football, cricket, rugby, tennis, basketball, and motorsports.
As for TV lovers, the service brings you a binge-worthy set of the latest and most popular series and movies.
That includes Ray Donovan, Watchmen, Warrior, The Handmaid's Tale, South Park, Game of Thrones, and The Walking Dead.
But unfortunately, DStv is beyond reach outside the realms of South Africa and a few other countries. Therefore, if you don't want to miss a thing, you have to become a VPN or Smart DNS user. Otherwise, you can't access it from abroad.
Which channel do you watch most on DStv? Mine is SuperSport. Tell us yours in the comment box below.