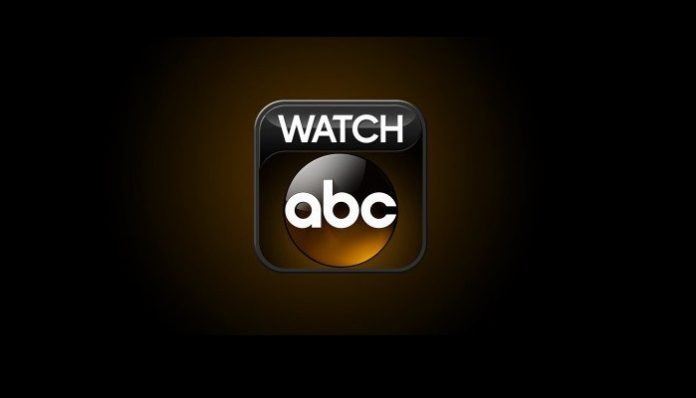 ABC Go geo-blocked outside the US
Use a premium VPN to unblock ABC Go
Watch ABC Go from abroad with Smart DNS
Options for cord-cutters
ABC Go devices and top shows
After more than a decade on the air, ABC's hit and award-winning sitcom Modern Family will bid adieu this April. It's been a long and successful journey for the Pritchetts and their families, but unfortunately, all good things must come to an end.
The show stars Ed O'Neill, who you might know from another popular sitcom, Married with Children. Other cast members include Sofia Vergara, Julie Bowen, Sarah Hyland, Ariel Winter, and Eric Stonestreet. If you haven't seen the show yet, I suggest you get to it.
I tend to get a bit melodramatic whenever one of my favorite shows is coming to an end. That is why I will rewatch every season of Modern Family.
Yet, there are plenty of other hit programs available for streaming on ABC, including Black-ish, Fresh off the Boat, and the classic Grey's Anatomy. And you can watch them all on-demand via ABC Go.
Unfortunately, the service is only available in the US, meaning you can't access it if you're abroad. To do that, you'll need a VPN or a Smart DNS proxy to bypass the geo-blocks. VPNs, in particular, offer much more benefits during the Coronvirus outbreak.
---
Content Overview
---
ABC Go – What You Need to Know
The American Broadcasting Company, better known as ABC, is one of the oldest television networks in the world. It entered the industry in 1948 and rivaled competitors CBS and NBC.
Today, ABC is one of the most successful TV networks in the world, producing iconic award-winning shows. It is a mainstay in US households, with a national reach of over 97%.
ABC shows are available online live and on-demand via ABC Go. And the best part of it is that the service is free. All you need to do is sign in with your cable or satellite provider.
That's bad news for cord-cutters who prefer standalone platforms that don't require any binding contracts. Therefore, if you don't have a cable subscription, you can't ABC Go.
Another major problem is the geo-blocks that ABC imposes on its content. The company secured rights to broadcast shows inside United States territories only.
So if you try to stream an episode of Modern Family from overseas, a geo-error message will pop up on your screen instead.
"You appear to be outside the United States or its territories. Due to international rights agreements, we only offer this video to viewers located within the United States and its territories."
The above location error message will appear on your device every time you try to play videos from outside the US, even if you submit a valid US cable subscription.
How Can ABC Go Determine Where You Are?
Websites can figure out your geographic location using several methods, the most common of which is your IP address. Each country has its own set of unique IP addresses.
Internet service providers distribute them to users whenever they go online so that the Web can identify who is gaining access.
Some ISPs give one IP for each user, while others hand out different ones whenever you use the Internet.
Nonetheless, these numerical labels will reveal the country and city in which you reside. As a result, ABC Go can find out as soon as you enter its website if you're inside or outside its broadcasting region.
---
Unblock ABC Go with a VPN
As you can see, your IP address is the root of all your problems, yet you can't go online without one.
Therefore, your only solution is to switch to an American IP address, a service that only a VPN can provide.
Virtual private networks use their own servers to reroute your traffic to a location of your choice. They have a vast network that covers almost every region on the planet, including the US, Canada, the UK, and Australia.
Once you connect to one of their servers, the VPN will conceal your actual IP address and replace it with another one.
Your new IP will match the location of the server you selected. In other words, if you connect to a server inside the US, you'll get an American IP address.
As a result, ABC Go and every other website will think that you are inside Uncle Sam's territory.
This won't just give you access to ABC Go but also every other US-restricted streaming platform like HBO Now, Hulu, and Disney+. You can even unblock Netflix's American catalog.
But VPNs aren't just handy when it comes to streaming from abroad. You should use them whenever you go online as they:
Encrypt your traffic: Premium providers use the most secure encryption to prevent third parties, including ISPs, from monitoring your online activities.
Don't collect sensitive data: VPN servers keep no records of your IP addresses, browsing history, web destinations, and VPN connection timestamps.
Protect you in case of a malfunction: In case your VPN connection drops, your provider will disconnect you from the Internet with a kill switch. That way, your traffic won't leak to your ISP's servers.
Save you from copyright infringements: Top VPNs allow P2P activity and prevent copyright trolls from tracking your location or online activities.
How to Install a VPN on Your Device
Virtual private networks have compatible apps with every major operating system. So whether you have an Android, iOS, Windows, or Mac device, the VPN app will automatically install. Some brands also have dedicated apps for Linux and Kindle Fire, in addition to browser extensions.
Here's how you can install a VPN and watch ABC Go in five easy steps:
Subscribe to a premium VPN service. You'll be required to provide a valid email, choose a subscription plan, and select a payment method.
Download and install the VPN app from Google Play or the App Store.
Once complete, open the app and sign in to your account.
Connect to a US server, then use an IP info tool to make sure you switched to an American IP address.
Revisit ABC Go and press play to stream your favorite shows.
---
Best VPN for ABC Go – Free vs. Premium
Now that you got VPNs all figured out, the next thing you should know is that they don't offer the same services.
But while premium providers will offer the most common privacy features, other brands with lower quality won't. I'm talking about top encryption, a zero-logs policy, and a kill switch, a minimum requirement for any VPN service.
We tried many free VPNs and only QamoVPN fits the bill so far.
It offers over 10 server locations, much more than most free VPNs offer, including the US, UK, Canada, Germany, France, and Japan. Connection speeds are very impressive too, allowing you to watch ABC Go outside the USA without any hiccups.
All you have to do is download the app, create an account, and start streaming ABC Go from anywhere. You'll also benefit from military-grade encryption, a no-logs policy, and a kill switch.
There are a couple of downsides, though: the app is only available on Android and it contains ads.
If you think Qamo is too restrictive with irritating ads, we recommend a paid VPN service with more features, privacy, and freedom.
ExpressVPN
A fine example of a top VPN service is ExpressVPN. You'll find this brand among the top recommendations from industry experts, which is easy to understand considering the premium features on offer.
ExpressVPN has more than 10 million installs on Google Play and millions more on the App Store. It also has excellent ratings from users on both platforms, as well as Trustpilot, which indicates it's doing a good job.
The company has a wide network of 3,000+ servers in 160 locations across the world. It covers every continent except Antarctica and has a presence in over 94 countries.
The majority of these servers are in the USofA, allowing you to access ABC Go and other American-restricted platforms.
ExpressVPN also has one of the best speed rates in the business. You can stream live programs and sports from anywhere without buffering issues.
Moreover, it allows file-sharing via torrent websites. Top speeds will help you download movies, series, and music swiftly. As for copyright holders, they won't be able to track you, thanks to the first-rate privacy and security.
Speaking of which, ExpressVPN uses military-grade encryption, known as AES-256. It is the same kind that the NSA uses to protect secret information, mostly because it is unreachable.
You would have to go through trillions of possible combinations to decrypt data, which is so far impossible.
The company also follows a PwC-certified no-logs policy, meaning it categorically eliminates your sensitive data from its servers. Furthermore, you'll benefit from an automatic kill switch that does not require manual activation.
Pros
Broad server network.
Fast speed rates.
Access to the majority of streaming services.
P2P file-sharing support.
MediaStreamer: Smart DNS.
Zero-logs policy.
Military-grade encryption.
Apps for iOS, Android, Mac, Windows, Linux, and Kindle Fire.
30-day refund policy.
24/7 customer support with live chat.
Five simultaneous device connections.
Kill switch and DNS leak protection.
Cons
Pricey monthly subscription fee.
---
BulletVPN
Another VPN with good reviews and ratings from users is BulletVPN. It may not be as reputable as ExpressVPN, but it's certainly efficient and fast.
It has a score of 4.5/5 on both Google Play and the App Store and 4.6 stars on Trustpilot. That's mainly due to the excellent features under its sleeves, like AES encryption with 256-bit keys and the no-logs policy.
BulletVPN's kill switch, which you can enable from settings, can be equipped with BulletShield, a unique feature that this VPN offers. It won't allow you to access the Internet unless you're connected to a BulletVPN server.
Furthermore, BulletVPN can bypass the geo-restrictions that most streaming platforms impose on their content.
Not only will you be able to access them, but you'll also stream your favorite shows without speed issues. The company allows you to connect up to six devices at the same time with just one account.
The only disadvantage is the company's server network, which isn't as extensive as other VPNs. BulletVPN operates 114+ servers across 51 countries but is continuously adding new ones. Besides, the grid already covers key areas like the US, the UK, India, and Australia.
Pros
AES-256 encryption.
No-logs policy.
Kill switch + BulletShield.
Fast speeds.
Unblocks streaming platforms.
Allows torrenting and P2P.
Free Smart DNS.
30-day refund policy.
Six simultaneous device connections.
round-the-clock customer support.
---
Unblock ABC Go with VPN Alternative – Smart DNS
Virtual private networks aren't the only tools that can bypass geo-restrictions. Smart DNS proxies can also give you access to ABC Go by rerouting the URLs that reveal your location.
They won't change your IP address, though, nor encrypt your traffic. That is why they only work with selected streaming platforms.
But make sure your ISP doesn't use transparent proxies or DNS hijacking. Otherwise, your Smart DNS won't work. These services aren't ideal for privacy-oriented users, but for those who only seek streaming access, they are more than enough.
Just remember to subscribe to a Smart DNS with plenty of channel support.
Best Smart DNS – Unlocator
Just like you have to pick a premium VPN service, the same thing applies to Smart DNS proxies. Unlocator can unblock over 220 streaming platforms, including ABC Go, Hulu, HBO Now, Disney+, and BBC iPlayer. It can even unblock Internet TV services like Sling TV and FuboTV.
Unlocator offers a seven-day free trial that does not require credit card information. There's also a 30-day money-back guarantee on top of that.
If you don't like the service, you can cancel any time during that period and get a full refund. Here's how you can stream ABC Go with Unlocator:
Visit Unlocator and click sign up. The first week won't cost anything, and you won't even have to submit credit card information.
Follow the setup guides and videos on the website to set up Unlocator on your device.
You can install Unlocator on iPhone, iPad, Android, PC, Mac, routers, Smart TVs, Apple TV, Chromecast, PS4, and Xbox.
Watch your favorite ABC shows from anywhere.
---
ABC Go for Cord-cutters
As I previously mentioned, you need to sign in with your cable provider to access ABC Go. That makes it impossible for cord-cutters to stream their favorite ABC programs, whether they are in the US or abroad. Luckily, there is a solution, and it's called a pay-TV service.
You can subscribe to these services and cancel anytime without paying any penalties. These services offer plenty of channels as well, so you won't just benefit from ABC.
However, all these services are geo-blocked outside the US, so you'll need a VPN to unblock them if you're abroad.
Sling TV: Among all the Internet TV services that offer ABC, Sling TV is the cheapest one. The basic Orange or Blue plans cost $30/month each. But you'll get a $10 discount during the first month. You can mix both plans together for $45 a month ($35 during the first30 days).
YouTube TV: It might cost a bit more, but YouTube TV will give you access to more than 70 channels, including ABC. The service charges $49.99 a month, and add-ons can take the price even higher.
Hulu + Live TV: Just like ABC, Hulu is also owned by Disney. Its live TV plan starts at $54.99/month and features ABC and a host of other channels.
AT&T TV Now: The most expensive and extensive pay-TV service is AT&T TV now. The basic plan costs $65 per month but features plenty of channels including ABC and HBO.
---
ABC Go Compatible Devices
ABC Go allows you to watch your favorite shows at home or on the go. You can install the app on the majority of devices, including smartphones, computers, tablets, and Smart TVs.
Windows
macOS
Android
iOS
Apple TV
Chromecast
Roku
Amazon FireStick
Samsung Smart TV
---
What to Watch on ABC Go
ABC has produced a lot of iconic and award-winning shows, some of which include Modern Family, Black-ish, and Grey's Anatomy. ABC Go subscribers are guaranteed entertainment:
Grey's Anatomy
Modern Family
Black-ish
The Bachelorette
The Bachelor
American Housewife
The Good Doctor
Scandal
Speechless
The Middle
The Fix
Emergence
Quantico
Designated Survivor
Station 19
Castle
Ugly Betty
Desperate Housewives
Twin Peaks
Shark Tank
The Goldbergs
---
Watch ABC Go Anywhere – Final Words
Whether you're a cord-cutter or a cable subscriber, streaming ABC content is impossible from outside the US unless you have a VPN or a Smart DNS.
If you're hooked on one of their shows and don't want to miss out on anything while you're abroad, then you need to subscribe to ExpresVPN, BulletVPN, or Unlocator. And most importantly, avoid free VPNs because they are unreliable and unsafe.
What is your favorite ABC show? Mine was Modern Family, but they recently shot the final episode. If you have any good recommendations, leave them below.