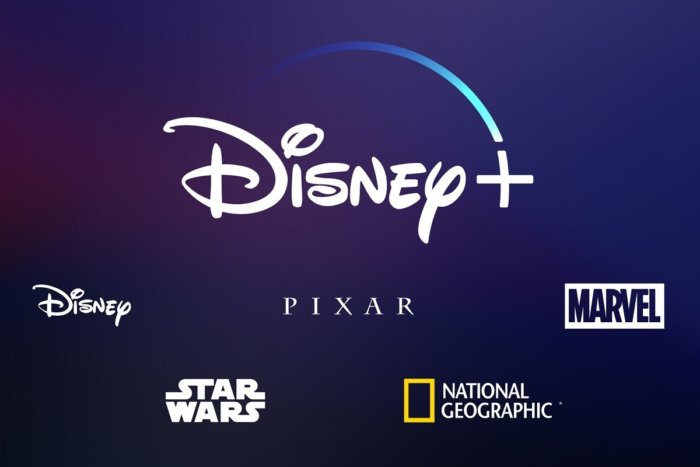 What is Disney+?
Where is the service available?
Access Disney+ from anywhere with a VPN
How to install a VPN
Best VPNs vs free VPNs
Disney+ devices and shows
Parting words
"Be our guest! Be our guest! Put our service to the test." That's what The Walt Disney Company will hope for when it launches its streaming service on November 12. Named Disney+, this new channel will enter a VOD (video-on-demand) market that features heavyweights like Netflix and Amazon Prime Video.
However, Disney+ is taking the gloves off as it steps inside the ring, equipped with a lineup of entertaining programs. That means movies and series from Walt Disney Studios and Walt Disney Television.
Yes, the streaming industry is bracing itself for one heck of a fight, as if the competition wasn't fierce enough already. Disney+, Netflix, Hulu, HBO Now, Prime Video, YouTube TV, and AT&T TV Now will all lock horns for market share, especially in the US.
And if we throw international services into the mix, like BBC iPlayer and Hotstar, then we have ourselves a good old Royal Rumble.
But before the global expansion, Disney+ will launch in selected countries like the USA, Canada, and the Netherlands. Then on November 19, it will roll out in Australia and New Zealand. The rest of the world will have to wait up to two years before they can subscribe to the channel. Or do they? With the help of VPN, you can access Disney+ from anywhere in the world.
---
Content Overview
---
Introducing Disney+
On August 8, 2017, Disney CEO Bob Iger announced that the company would dip its toes in the streaming industry, offering a new service for consumers. He added that, as a result, Disney would pull all its content from competitors such as Netflix.
Over a year later, Iger revealed that the channel would be called Disney+ and will feature content from Disney and all its subsidiaries. That includes Star Wars, Marvel, Pixar, 20th Century Fox, and National Geographic.
"This is our first serious foray in this space, and we want to reach as many people as possible with it."

Bob Iger, Disney Chairman and CEO
The original release of the service was scheduled for September, but the company postponed it till November 12. So in a month's time, Disney+ will roll out in the United States, Canada, and the Netherlands. But it won't stop there.
And the timing of the launch is no coincidence. Disney+ will benefit from all the media attention that Frozen 2 and Star Wars: The Rise of Skywalker will receive when they hit theatres later this year.
The channel will expand globally over the next two years, starting with Australia and New Zealand on November 19. Western Europe will soon follow, starting as early as October this year until March 2020. Eastern Europe and Latin America will have to wait at least a year before Disney + becomes available.
As for the Asia Pacific region, the service will launch progressively throughout the next two years, starting in late 2019.
Available Shows
This is where things get interesting. As you may know, the current home for Disney properties is Netflix. Marvel and Star Wars films, as well as popular Disney titles, have been available on the streaming giant's platform for years.
However, Netflix will lose all Disney-owned programs once the licensing agreements expire, which will happen very soon. Therefore, by the time the streaming channel launches on November 12, it will feature a very entertaining library.
That includes Disney classics like Beauty and the Beast, The Little Mermaid, The Lion King, 101 Dalmations, and plenty more. And it's not just the old stuff that's available. You can also watch Frozen, Wreck-It Ralph, and Zootopia.
But the streaming channel isn't just for kids. It will feature the biggest blockbusters from Marvel and Star Wars. Those include Avengers: Endgame, Avengers: Infinity War, Black Panther, Guardians of the Galaxy, The Last Jedi, Solo, and The Rise of Skywalker.
Furthermore, the company revealed that original shows would make their way into the platform. One of those is The Mandalorian, a Star Wars series set after the fall of the Empire and before the emergence of the First Order. It will be available from day one.
Other original series include WandaVision, Loki, The Falcon and the Winter Soldier, Hawkeye, and more.
Overall, Disney+ will boast a catalog of 500+ movies (100 of which are recent theatrical releases) and over 7,500 episodes of TV. And what I mentioned doesn't even scratch the surface of what this service will offer.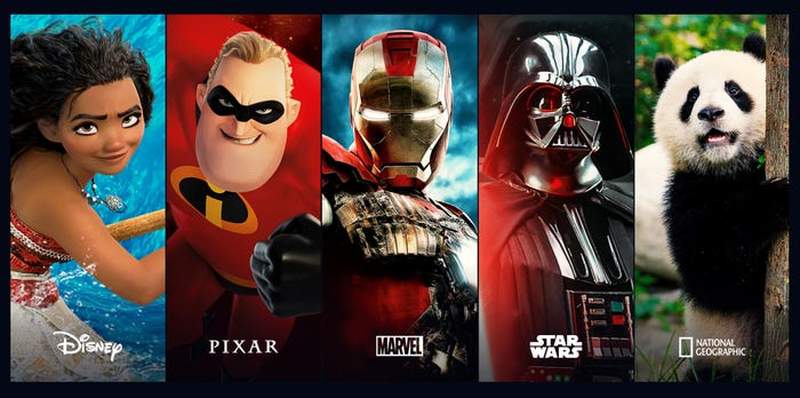 So It Must Be Expensive, Right?
With such an extensive lineup of programs, one might think that Disney+ will cost an arm and a leg. Well, it's actually the opposite of that. The channel has a reasonable and competitive price tag that is considered an industry average, if not cheaper.
You can either pay $6.99 and get the monthly subscription or save a buck in the long run by purchasing the yearly plan for $69.99. However, I wouldn't rush long-term commitments as of now. The company will launch a triple threat plan of Disney+, ad-supported Hulu, and ESPN+ for $12.99/month.
That's $5 cheaper than signing up for each service individually. And you'll benefit from a free 7-day trial period no matter which package you choose.
But please note that these prices are for US viewers and residents only. Other countries and regions may have different pricing.
Note: All prices are in local currency.
Canada: $8.99/month, $89.99/year.
Netherlands: €6.99/month, €69.99/year.
Australia: $8.99/month, $89.99/year.
New Zealand: $9.99/month, $99.99/year.
Moreover, the channel allows you to stream your favorite shows on four devices simultaneously, with the ability to add up to seven profiles. Users can also watch content in 4K quality and benefit from unlimited downloads for offline viewing.
And just like Netflix, Disney+ is an ad-free streaming service, something all cord-cutters appreciate.
---
Do I Have to Wait Until Disney+ Is Available in My Country?
Disney clearly believes that the OTT market is the future of television. That's why it canceled deals with Netflix and other streaming services and created its own channel. But the company is making no friends in the process as it's going all out to challenge the likes of Netflix and Amazon Prime Video immediately.
That includes affordable prices, entertaining content, and global expansion. However, it will take a while until the service becomes available throughout the world.
But if you saw the fantastic lineup of series and movies, especially the original content, and just can't wait that long, then you'll need a VPN.
Virtual private networks, aka VPNs, have the power to change your online location. They trick websites into thinking you are in a different country, when in fact, you're still in bed wearing your PJs. How?
VPNs have private servers spread all over the world. When you select one and connect to it, your provider will channel your Internet connection through that server. Then it will change your public IP address so that it matches the location of your server. As a result, you'll appear to be in another region.
To put it simply, let's say you connected to an American server. Your VPN will transfer your traffic through that server and give you a US IP address. That will unblock every website from that area, including streaming channels like Disney+, Hulu, HBO Now, Netflix, and more.
Besides, if Disney+ is anything like Amazon Prime Video or Netflix, it will offer different catalogs to each country/region. And it's usually the American library that features the best content. Therefore, even if the service is available where you are, you might want to use your VPN and switch to a different market.
---
What Else Can VPNs Do?
Premium-level VPNs can give you access to any geo-restricted website. But that's just the tip of the iceberg. These tools can do so much more, including:
Bypass geo-blocks: Streaming and banking websites prevent you from using their services if you're outside their coverage zones. Online channels even ban VPN IP addresses. However, elite brands can circumvent these restrictions and give you access to what you need.
Encrypt your traffic: Top providers use military-grade encryption to conceal your Internet activity. As a result, no third parties can monitor or track you online.
Secure better deals: Prices on shopping sites can differ depending on where you live. These websites can identify your location through your IP address. Therefore, if you live in an affluent area or region, they will charge you extra. But with a VPN, you can switch to another IP and browse for better prices.
Avoid censorship: A lot of countries ban websites for security or political reasons. Even schools and businesses limit students' and employees' online access to make sure they are not wasting any time. But if you can unblock any page you want with a premium VPN.
Increase user privacy: Respectable providers don't collect records of your online activity or connection. And they don't share such information with third parties.
---
Watch Disney+ From Anywhere With a VPN
At the moment, you can get a taste of Disney+ shows if you reside in the Netherlands. And you can pre-order the service if you live in the USA and benefit from a $170 three-year deal (save $40). However, the rest of the world will have to wait until at least November 12.
In some locations, you will see the following error message when you visit the website: "Sorry, Disney+ is not available in your country."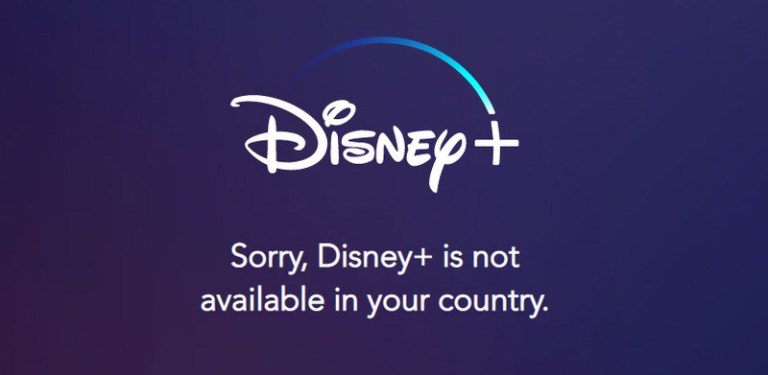 To avoid this message and watch a preview of the channel, get a VPN, and connect to a Dutch server. Or, you can select an American server and register for the three-year deal if you live abroad.
First, you need to sign up for a reliable VPN service that can smoothly bypass online restrictions.
Then, go to your app store and download the VPN application/client on your device. All reputable brands have dedicated apps for the majority of platforms.
Launch the app, sign in, and connect to a server where Disney+ will first be available. Those locations include the USA, Canada, and the Netherlands. Australia and New Zealand will follow a week later.
Notice how the geo-error message has disappeared when you revisit the website.
You don't have to wait two years to stream your favorite shows on Disney+.
---
What Are the Most Reputable VPNs?
Premium VPN brands are services that can offer all the above objectives and more. In other words, they provide the best features in the VPN business. And you'll need to do a bit of homework to recognize the good apples from the bad ones.
But since the Internet, and more specifically, Anonymania has an answer to all your problems, you don't have to waste time searching for the right provider. instead, Instead, choose a VPN from my list of suggestions and move on to Disney+ as soon as possible.
ExpressVPN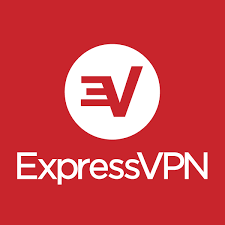 ExpressVPN is an industry leader and my number one choice for a VPN service. It ticks all the boxes that a top brand should provide and with aplomb as well. I use it whenever I'm outside the US to watch HBO Now and American Netflix.
These two streaming services started banning VPN IP addresses a while ago, and the fact that ExpressVPN still works with both of them tells a lot about its efficiency.
A significant part of that is due to the company's massive server network. It operates more than 3,000 servers in 160 locations across 94 countries. That presence covers all the continents (except Antarctica), and the country with the lion's share is the United States.
As a result, you won't just unblock US Disney+, but every American-restricted channel as well. That includes Hulu, ESPN+, and YouTube TV.
A VPN that can only bypass geo-blocks isn't much of a service. Its primary function is to protect your online security and privacy, something that ExpressVPN takes very seriously.
This provider uses military-grade encryption to ensure no third parties can snoop in on your online traffic. It also follows a rigorous zero-logs policy, which means it does not collect or share any data concerning your identity, activity, or connection.
"We designed our systems to not have sensitive data about our customers; even when compelled, we cannot provide data that we do not possess."

ExpressVPN
Other notable features to mention are the 30-day refund policy, 24/7 customer support, and high device compatibility.
Pros
Military-grade encryption: AES 256-bit.
No-logging policy.
DNS leak protection and a kill switch.
Massive server network.
Apps for Android, Windows, iOS, macOS, Linux, and Kindle Fire.
Works with every major streaming channel.
Offers a Smart DNS proxy called MediaStreamer.
Allows up to five simultaneous device connections.
Phenomenal speed rates.
30-day money-back guarantee.
Excellent customer support service.
Allows P2P and torrenting.
Cons
One of the most expensive VPNs ($12.95/month).
---
BulletVPN
Now, this service isn't an elite provider per se, but it does offer a lot of premium features. In fact, you'll think it is one of the best VPNs in the industry.
Just like its counterparts, it offers military-grade encryption and zero-logs policy, two VPN must-haves. As for speed, well, the name says it all. You can't put the word bullet in the name and not offer fast speed levels. And for extra security, BulletVPN provides a kill switch + BulletShield feature.
The kill switch disconnects your device from the Internet in case the VPN malfunctions. And if you enable BulletShield, you'll restrict your connection strictly to the VPN. That means you won't have access to the World Wide Web unless you're connected to a BulletVPN server.
You'll also benefit from plenty of other features like a free Smart DNS proxy, 24/7 customer support, 30-day refund policy, and torrenting and P2P support.
However, BulletVPN's only downside is its limited server network, which covers 51 countries and features more than 115 servers. But please note that the company has a presence in key locations and cities, especially the USA.
Pros
AES-256 encryption.
No-logs policy.
Kill switch + BulletShield.
Fast speeds.
Unblocks streaming platforms.
Allows torrenting and P2P.
Free Smart DNS.
30-day refund policy.
Six simultaneous device connections.
round-the-clock customer support.
---
NordVPN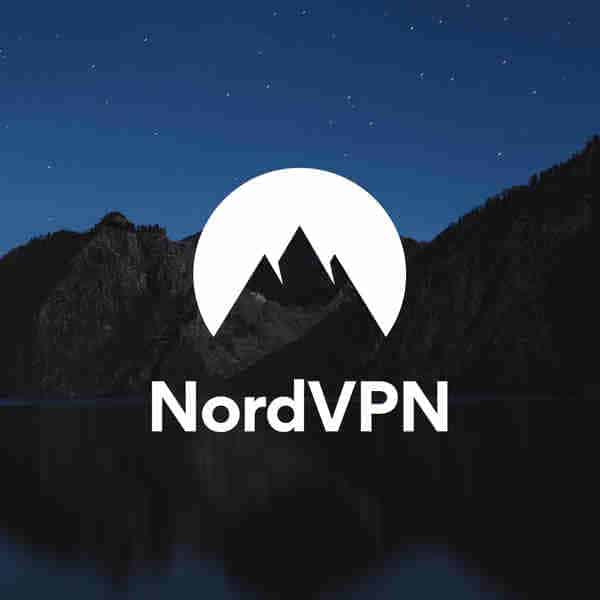 You can never go wrong by subscribing to NordVPN. Although its servers aren't as fast as the ones ExpressVPN provides, this service is top-notch in every other domain. I mean don't get me wrong, you'll still benefit from more-than-decent speeds, but some servers might be a bit slow.
However, when it comes to security or privacy, you won't find a better VPN than this one. In addition to the best possible encryption and the no-logs policy, NordVPN offers a double VPN feature that encrypts your traffic twice.
Furthermore, it provides a tool that blocks ads and malicious websites called CyberSec.
As for coverage, the company has over 5,000 servers in 59 countries and works with the majority of streaming channels. It is also compatible with the majority of operating systems.
Other features could tempt you to use this VPN, including an award-winning customer support service and a 30-day refund program.
Pros
Double VPN.
AES 256-bit encryption.
CyberSec.
No records kept of your Internet activity.
Compatible with the majority of devices.
Round-the-clock customer support.
Supports Netflix and other streaming channels.
Six concurrent device connections.
5,000+ servers in 62 countries.
Smart DNS proxy called SmartPlay.
30-day money-back policy.
Cons
Slow connection when using some servers.
---
Why Should I Stick to Elite VPNs?
The VPN market is filled with all sorts of providers. And you don't have to purchase an elite service to access restricted websites. However, every cybersecurity expert, including myself, only recommend you use premium providers, even if you have to pay extra.
First of all, you have the issue of efficiency. Only top VPNs can give you consistent access to geo-blocked content. Other services like free VPNs don't work with streaming channels or torrenting websites.
But the main issue of concern is privacy and security. Free providers use weak encryptions and keep records of your online activity. Furthermore, they sell such information to advertisement companies to make some money. And if that's not enough, recent reports suggest that a lot of them contain malware.
"Always pay attention to the permissions requested by apps that you download."

Dali Kaafar, professor and senior principal researcher at CISRO
---
Unlocator – VPN Alternative
Weighing all your options before making any decision is always a wise move. That's why you should know every possible method that can help you access Disney Plus, then choose the one that suits you best.
Smart DNS proxies can sneak you inside restricted online territories by rechanneling the URLs that give away your location. They don't alter a lot of things in your Internet connection like VPNs do, which is why some find them better alternatives.
You see, these tools don't encrypt your traffic or conceal your IP address. Therefore, connection speeds won't be affected and you'll still have access to local online services. But that also means they won't provide security, anonymity, and total Internet access.
ISPs and third parties can monitor your traffic, while the World Wide Web can determine your identity and location. Moreover, you won't be able to circumvent the streaming services that look at your IP address to find out where you are.
If you're fine with all of that, then I recommend you use Unlocator, because it has a vast list of supported channels. That includes Disney+, ESPN+, Hulu, HBO Go, Amazon Prime Video, Sling TV, fuboTV, and much more. It also offers a no-credit-card, free 7-day trial period.
Just head over to the Unlocator website and sign up for the service.
To set it up on your device, follow the instructions from the videos and guides that are on the website if you need any assistance.
You can install Unlocator on any smartphone, tablet, computer, and router. It also works on Smart TVs and gaming consoles.
Enjoy premium Disney Plus entertainment no matter where you are.
---
Disney+ Compatible Devices
Disney+ is one of the most generous streaming channels in terms of simultaneous device connections. It allows you to watch shows on up to four devices, and create a maximum of seven profiles. Moreover, it is compatible with most operating systems and platforms, including:
iPhone
iPad
iPod Touch
Android smartphones
Apple TV
Android TV
Windows PC
Mac
Roku
PS4
Xbox One
Chromecast
However, it seems that the channel does not support Samsung Smart TVs or Amazon's Fire TV platform.
---
List of Available Shows and Programs
As I already stated earlier, Disney+ will feature a rich library of some of the most popular TV shows, movies, and documentaries. That includes blockbusters like Marvel and Star Wars films, in addition to some original series based on these two franchises.
Furthermore, the catalog will include some famous Fox productions. And who can forget about the classic Disney titles that everyone loves so much?
The Mandalorian
WandaVision
Loki
Hawkeye
The Falcon and The Winter Soldier
Marvel's 616
Star Wars: The Clone Wars
What If…?
High School Musical: The Musical: The Series
Monsters at work
Hero Project
The Simpsons
That's so Raven
Mickey Mouse Shorts
Recess
Boy Meets World
Star Wars franchise
Marvel franchise
Pirates of the Caribbean: The Curse of the Black Pearl
ToyStory franchise
Beauty and the Beast
The Little Mermaid
The Lion King
Up
Zootopia
Frozen
Big Hero 6
The World According to Jeff Goldblum
Unlikely Animal Friends
---
Could Disney-owned Movies Return to Netflix?
In 2017, Disney decided to part way with Netflix to launch its own streaming channel. As a result, the company would pull back its movies from the number one VOD service, and add them to Disney+ when it launches next month. That includes hits from Marvel Studios, Star Wars, Pixar, Fox, National Geographic, and of course, Disney.
However, people familiar with the matter told Bloomberg that Disney movies would come back to Netflix in 2026. That's due to the deal between both sides, which reportedly states that any film released between 2016 and 2018 will be back on Netflix starting around 2026.
That includes blockbusters like Blank Panther, Avengers: Infinity War, Avengers: Endgame, Ant-Man and the Wasp, and many more.
Other media titans like NBCUniversal and AT&T face similar fates. If that turns out to be accurate, then Netflix has nothing to worry about in the long run. And what a masterstroke that would be from the streaming giant to force such deals.
According to Bloomberg:
"Of the ten most popular licensed programs on Netflix, at least eight will be on Netflix for years to come, according to the people.
"Grey's Anatomy," "The Walking Dead" and a slate of shows from the CW network, including "Riverdale" and "Supernatural," will stay on Netflix for as long as they remain on the air — and then for three to six years after that, said the people. That means they will be on Netflix until at least 2023, and likely well past that.
And when the big Marvel, Star Wars and Pixar films return to Netflix in a few years, they'll disappear from Disney's own online service, according to the people."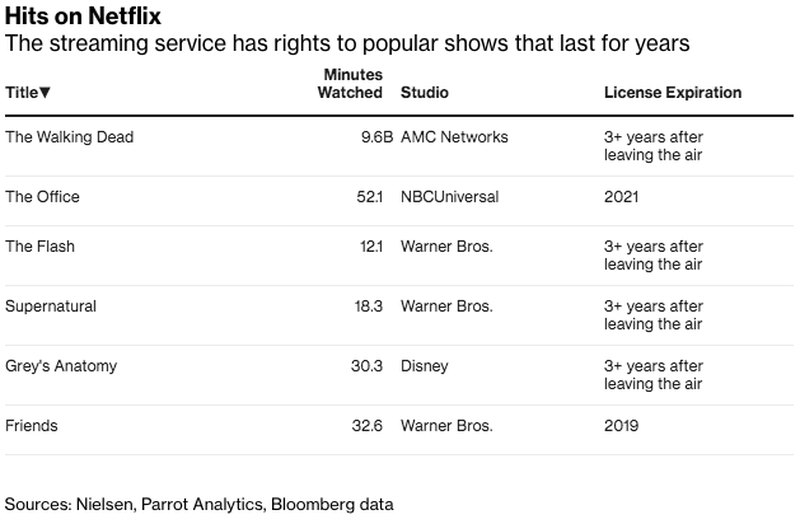 ---
Watch Disney Plus from Anywhere – Final Words
There's no question about it; Disney+ will host some of the best series and movies in Hollywood. It will also create much-awaited original programs like WandaVision, The Mandalorian, Loki, and The Falcon and The Winter Soldier.
Add some classic Disney content into the concoction, as well as some new titles like Frozen and The Lion King, and we got ourselves a grade A streaming service.
Unfortunately, it will take two years for the channel to roll out globally, which is a real bummer for fans who cannot wait that long. Therefore, if you want immediate access to Disney+, you must get a virtual private network.
But be careful not to subscribe to those cheap or free brands. Instead, get the elite VPNs to ensure the safest and fastest online experience.
Now that you know what's on Disney+, will you stick with Netflix or switch allegiance? Share your thoughts in the comment box below.