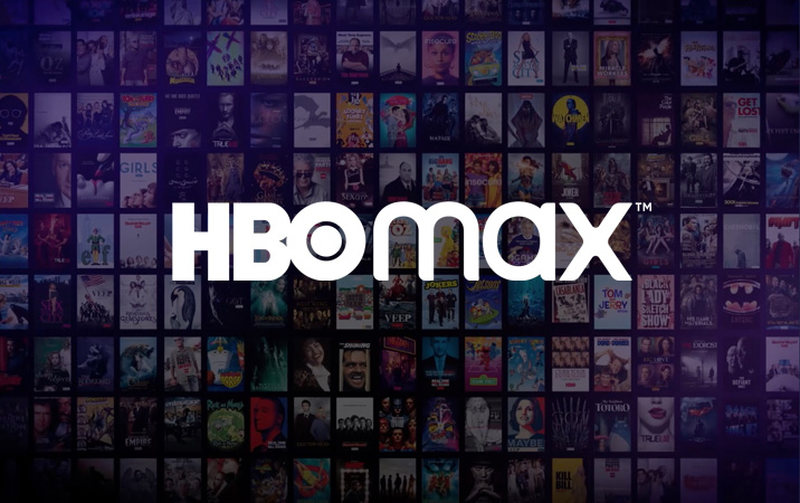 Introducing HBO Max
Unblock HBO Max with a VPN
Steps to instal a VPN
VPNs' other functions
Best VPN for HBO Max
Use Smart DNS to unblock channels
HBO top shows and compatibility
Final Thoughts
"Television has never been bigger, television has never mattered more, and television has never been this damn good."
Those were the words of Bryan Cranston during his opening speech for the 2019 Emmy Awards.
The Breaking Bad star was part of a "hostless" ceremony that featured two gigs from Homer Simpson and Anthony Anderson.
And Cranston couldn't have said it any better. Top-quality TV shows are taking the silver screen to a new golden age.
But the credit has to go to streaming services as well. Netflix gathered 112 Emmy nominations in 2018, ending HBO's 17-year record reign.
In 2020, Netflix couldn't prevent HBO from regaining its throne by bagging the most awards on that night, thanks to shows like Watchmen, Succession, and Insecure.
All these shows are available on HBO Max (Now called MAX), the network's streaming service for cable-cutters. The thing is, HBO's online channel is geo-blocked outside the USA. Therefore, you'll need a VPN or a Smart DNS proxy to access it from abroad.
---
Content Overview
---
HBO – The Road to HBO Max
Streaming services took the world by storm, and their popularity is ever increasing. According to the consulting firm Deloitte, 69% of Americans pay for OTT channels, while 65% purchase cable or satellite subscriptions. That's significant growth from 2009 when only 10% signed up for internet video services.
HBO anticipated this surge and launched HBO Go in 2010, a video-on-demand (VOD) service that offers the same content as the TV channel. A successor to HBO on Broadband, HBO Go was available for cable subscribers, allowing them series, movies, and documentaries any time they want.
So if you didn't have a cable or satellite subscription, you couldn't access the channel.
Then, in 2015, the network introduced another VOD service called HBO Now. But unlike Go, this was a standalone channel for cord-cutters who didn't have a cable subscription. It also featured the same, premium HBO library of award-winning shows.
Now, both services are in the past, and HBO Max is the future of streaming when it comes to premium HBO content. The channel launched on May 27th, 2020, and so far, it has more than 44 million users in the US.
Back in the day, HBO's two streaming services offered different signup approaches. However, HBO Max combined the two into one.
In other words, you can both subscribe monthly or log in using your TV provider.
Pricing
If you're a cable subscriber, HBO Max won't cost you anything extra. But you must first have the HBO channel on your television, which you can only get via satellite or cable. Therefore, it all depends on how much you pay for your HBO TV package.
Some providers charge as little as $5 a month, and some even throw it in for free during the first year. But the price can go up to $20/month. It's all based on the company and package you're using.
HBO Max direct subscription, on the other hand, costs a monthly fee of $14.99. Anyone can sign up for this service, whether they have cable or not.
Cord-cutters can access any show they'd like whenever and wherever. Unfortunately, unlike the previous services, new HBO Max subscribers do not benefit from a free seven-day trial period.
---
HBO and Geographic Restrictions
While HBO Go/Now and HBO Max differ a lot, they share plenty of similarities. HBO Max brings everything to your small screen, including movies that are "Now Showing" in Cinemas. However, and unfortunately, it's unavailable outside the United States.
Due to licensing agreements and copyright issues, HBO's streaming service is geo-blocked overseas. That is why you see the following location error message when you try to access it from abroad:

HBO Max uses the IP address of your device to determine your location. And once you step foot outside Uncle Sam's borders, access is off-limits, even if you have a US subscription. Therefore, you need to change your online location, and the best way to do that is with a VPN.
But it doesn't stop there. Not every VPN is capable of unblocking the channel overseas, which is a matter we'll be shedding more light on throughout the article.
---
VPNs Can Unblock Max from Anywhere
If you're a TV buff from the US, you're most likely addicted to an HBO show. But what happens if you have to travel outside the USA? How will you keep up with the latest episodes? And what about the rest of the world? Aren't global TV fans allowed to access premium-quality programs?
Of course, they are. And with a virtual private network, they can. Better known as VPN, this tool can spoof your online location and trick websites to think you're in a different region. How? Let me explain.
VPNs have a server network that branches out to several countries across the globe. When you connect to one of these servers, the provider will redirect your Internet connection through it. Furthermore, your traffic will pass through a secure, encrypted tunnel that your VPN builds. That way, no one can read your online activity.
But the icing on the cake is switching your IP address. Since this numerical label reveals your location, your VPN will hide it and give you a new one from the same region as your server. That way, you'll legitimately appear to be someplace else.
So, to sum up, if you want to stream your favorite HBO shows from outside the US, you need to connect to an American server. A couple of seconds later, HBO Max will be all yours.
How to Install a VPN?
If you're anything like me, you just want to sit on your comfy couch, get some snacks, and stream your favorite HBO shows with the minimum effort possible. Luckily, VPN providers get us, which is why they developed a fast and straightforward way to install this program on our device.
Now, installing them is one thing, and getting them to unblock the channel is another. HBO Max is one of the many channels that can block VPN traffic, which is a problem a lot of providers have yet to solve.
We've conducted a thorough experiment using several VPNs, and so far, only a handful of them was able to unblock HBO Max.
In the steps below, I'll be using BulletVPN as an example as it's the only provider that has been consistent and reliable when it comes to accessing HBO Max abroad. So, with that said, here's how to install the VPN and watch HBO max wherever you are:
The most crucial step is choosing the right VPN. Stay away from free ones – you can sign up with BulletVPN for guaranteed results.
Download and install the app from your device's app store. The process should take less than a minute because the VPN has ready-made applications for the majority of platforms.
Launch the app and sign in to your account. Then, connect to any server that's located inside the United States.
Head over to the HBO Max's app or website and notice how there are no more error messages.
Watch award-winning programs on HBO Max from anywhere in the world.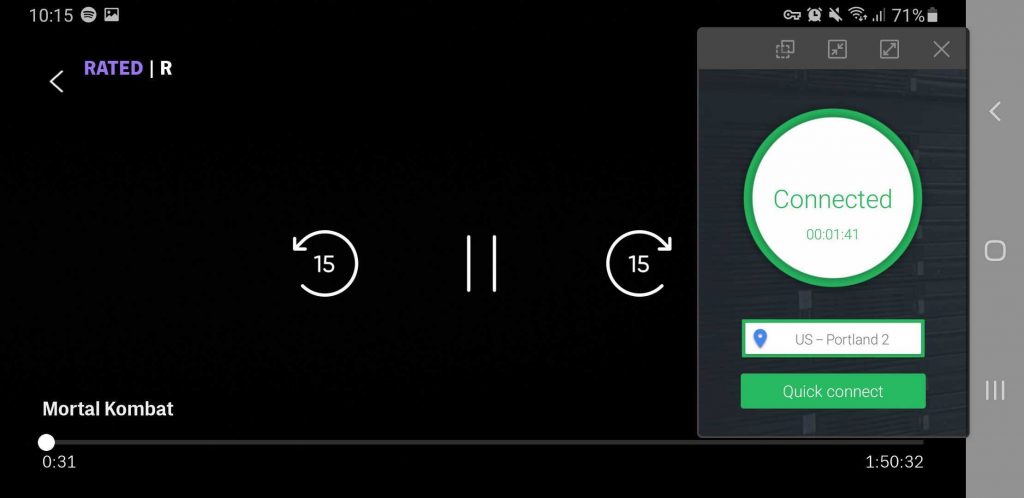 There you have it. As seen in the image above, HBO Max is fully functional using a US server provided by BulletVPN.
---
What Else Can VPNs Do?
Virtual private networks aren't tools with just one job at hand; on the contrary, they are great at multitasking. Only one click on the connect button, and you'll enjoy plenty of benefits.
Access to Geo-restricted Content
Most of the best streaming channels share the same fate as HBO Max. Services like Hulu, Showtime, YouTube TV, AT&T TV Now, BBC iPlayer, and Hotstar are all geo-blocked outside their respective regions. Even Netflix and Amazon Prime Video, which are available almost everywhere, offer different catalogs depending on your location.
Furthermore, other websites apply regional restrictions like banking services and news pages.
You can access them all safely, privately, and quickly with a VPN from anywhere in the world.
No More Online Censorship
As you may know by now, the online world isn't as free as you thought it would be. The Internet may have turned the world into a global village, but access to several services can be limited sometimes. I'm talking about countries like China and the UAE, where a lot of websites and apps are banned.
China has one of the most extensive online censorship systems in the world. Facebook, Twitter, Instagram, Google, and YouTube are just a few examples of banned services. The UAE doesn't have as strict restrictions, but for a country that boasts millions of expats, banning VoIP services is ridiculous.
That's right. Skype, Viber, WhatsApp Calling, and other video call apps are off-limits in the Arab country. There are a few functioning applications like BOTIM and C'ME, but they are terrible.
Well, you can avoid all this hassle by using a premium VPN that still operates in China, the UAE, and other restrictive nations. Do you want to know which ones still work all over the world? I'll give you a hint: Keep scrolling down.
Privacy Protection
Before you register for a VPN service, make sure you read the privacy policy first. Then, keep a lookout for a little something called "zero-logging or no-logs policy." If you don't see such a thing, start looking for another provider that offers this feature.
Why? Because it ensures that your VPN isn't spying on you, collecting your data, and sharing it with third parties. Respectable brands like the ones below all have zero-logs policies, and even invite independent auditors to confirm they are appropriately applied.
Top-level Encryption
Another security and privacy feature that your VPN will provide is encryption to your online activity and connection. In other words, the last thing that law authorities, ISPs, and hackers see is you connecting to a VPN server. As for the rest of your traffic, your provider will encrypt it, making it unreadable.
But the elite VPNs don't use just any encryption protocol. They implement the Advanced Encryption Standard with 256-bit keys, better known as AES 256-bit. Now, in case you're unfamiliar with this algorithm, all you need to know is that it provides trillions of possible combinations. That means it is impossible to breach.
And you know AES is the real deal because the US government selected it to protect classified information.
Better Online Deals
Are you addicted to online shopping? Well, who can blame you? It saves you a lot of trouble, effort, time, and even money. Just browse through your favorite items, select the one you want, and have it delivered to your doorstep. But what if I told you that VPNs could get you better deals on merchandise and products?
That's right. Online vendors and e-tailers don't treat all customers the same, and your location can play a big part in that. Shopping websites can determine where you are through your IP address. And some of them charge extra money if they find out that you live in a wealthy city or area.
Therefore, by changing your location, you'll benefit from lower prices. Heck, you can even get better deals on flights and hotels.
---
Best VPNs for HBO Max
As I mentioned earlier, the selection of your VPN provider must be spot on. As a matter of fact, choosing the wrong one can have disastrous consequences.
First of all, you won't enjoy the above benefits that top brands provide. As a result, you'll have weak or no encryption, an absent no-logs policy, and limited access to geo-blocked or banned content. And it's usually free VPNs that offer such poor services.
These providers record sensitive information like your location and online activity, then sell them to other companies. And what's even more surprising is that some of them contain malware that will infect your device as soon as you download them.
Therefore, stick to the following VPN services; they offer the best services.
---
BulletVPN
"And the winner is (drumroll)… BulletVPN." That would be the scenario if they had an Emmy Awards ceremony for virtual private networks. And the category would be "Best VPN."
One of the best choices for streaming is BulletVPN. This service, despite its young age, can unblock all the major channels.
And as you might have already guessed from its name, it offers incredibly fast speed rates. Therefore, you'll have no problems watching your favorite shows on HBO Max.
BulletVPN is also well-equipped on the security and privacy fronts. It has the usual AES 256-bit encryption, a unique kill switch plus Bulletshield feature, as well as a no-logs policy.
Additionally, it supports two of the best VPN protocols in the world: OpenVPN and WireGuard.
Also, it has a vast network coverage that helps a lot in unblocking restricted content. The company operates 154 servers across 50+ countries, which is excellent considering it includes dedicated ones for UltraHD streaming. The servers are located in key areas across the globe, 16 of them in the US alone.
As a result, HBO Max is within your grasp.
Pros
AES-256 encryption.
No-logs policy.
Servers in 55 countries.
Kill switch + BulletShield.
Fast speeds.
Unblocks streaming platforms.
Allows torrenting and P2P.
Free Smart DNS.
30-day refund policy.
Six simultaneous device connections.
round-the-clock customer support.
1-day free trial.
ExpressVPN
Advanced VPN users know why ExpressVPN is a top-rated provider, and I'm sure they all agree with my rating.
ExpressVPN is a reputable service that many experts in the field labeled the best in the business. It is not only my top recommendation but also my number choice for a VPN.
I used it to stream Game of Thrones episodes every Sunday, not to mention the last two seasons of Westworld.
And I can have no complaints whatsoever when it comes to performance. It is reliable, safe, private, and, most importantly, fast.
Here's what you'll get when you sign up for this service:
The strongest encryption: Remember the AES 256-bit protocol I mentioned earlier? The one that the US government uses? Well, ExpressVPN adopted the same one to ensure no one can meddle in your online business.
Zero-logs policy: The company follows a simple yet stringent rule; no collecting or sharing sensitive data. They are also quite transparent regarding the information they do collect, as mentioned in their privacy policy. Moreover, they invite auditors like PwC to confirm there are no violations of trust.
Phenomenal speeds: Robust encryptions consume Internet speed. But ExpressVPN makes sure you don't notice the difference by providing high rates of speed across all servers. Take from someone who streams live football matches, and HBO shows in HD.
Massive coverage: The company operates over 3,000 servers across 94 countries, 25+ of those in the US alone. That means you can access HBO Max, Hulu, American Netflix, Prime Video, YouTube TV, and much more.
And that's just the tip of the iceberg.
Pros
Compatible with all streaming services.
Support for torrenting and P2P activity.
Apps for iOS, Android, Windows, macOS, Linux, and Kindle Fire.
AES 256-bit encryption.
Smart DNS service: MediaStreamer.
A kill-switch to disconnect the Internet in case of VPN malfunction.
No-logging policy.
30-day refund program.
3,000+ servers, 160 locations, in 94 countries.
Professional customer support.
Five simultaneous device connections per account.
Fast servers.
Cons
Pricey subscription packages.
NordVPN
Among the ever-present nominees is NordVPN, a Panama-based VPN with elite status and outstanding features.
It works perfectly well with HBO Max, in addition to other streaming giants like Netflix, Hulu, and BBC iPlayer. That's mainly due to the extensive server network it has (5,000+ servers in 59 countries).
Furthermore, it allows torrenting and P2P activity, which means you can download/upload any file you want without worrying about copyright violations.
But NordVPN is most famous for the exceptional security and privacy options it provides. In addition to AES 256-bit encryption and a zero-logging policy, the company offers a double VPN feature that encrypts your data twice. Moreover, you'll benefit from CyberSec, a service that blocks ads and malicious websites.
Pros
CyberSec.
Double VPN.
SmartPlay (Smart DNS proxy).
DNS leak protection and kill switch.
Streaming compatibility.
Award-winning customer service.
Military-level encryption.
5,000+ servers in 59 countries.
Support for six concurrent devices.
30-day money-back guarantee.
No online activity records kept.
High device compatibility.
Cons
Some servers are a bit slow
---
Unblock HBO Max with Smart DNS
There's more than a way to cook an egg. You can unblock HBO Max from outside the USA using a Smart DNS proxy.
This tool applies sort of the same technology as a VPN as it redirects your internet connection. However, it only reroutes the location part.
As a result, some streaming services will think that you are inside their coverage zone, and you'll be able to access them.
However, that doesn't apply to all channels, and each Smart DNS has a list of supported channels. Therefore, make sure you select one that can unblock HBO's VOD services.
And please note that these proxies don't hide your IP address or encrypt your traffic. That means you can access multiple channels at once without any speed drop, but you'll have to compromise your online privacy and security.
They also don't work if your Internet service provider uses DNS hijacking or transparent proxies.
Bypass Geo-blocks with Unlocator
If you want a Smart DNS proxy that supports HBO Max, look no further than Unlocator. This service can unblock the channel, as well as 200+ more. Whether you're into series, films, sports, documentaries, or reality TV, Unlocator has got your back.
Hulu, Showtime, AT&T TV, The CW, Prime Video, Showtime, BBC iPlayer, ITV, NHL.TV, NBA League Pass, NFL Game Pass, BT Sport, and beIN Sports are just some of the names on its channel list. Here's what you need to do:
Just visit the Unlocator website and register.
Follow the setup manuals, guides, and videos to configure the service on your device manually.
You can install Unlocator on smartphones, computers, tablets, routers, gaming consoles, and Smart TVs.
Stream your favorite shows on HBO Max.
Unlocator is recommended here because of its dedication to Smart DNS services. If you subscribe to Unlocator, you'll benefit from a free seven-day trial period, and you don't even need to use your credit card.
All of the services in our review above offer Smart DNS, but they don't do it as Unlocator does. In fact, Unlocator has a separate subscription for Smart DNS which doesn't include a VPN, making it convenient for streamers and those who are not looking for security.
---
What to Watch on HBO Max
HBO is home to award-winning shows, and that content is available on its streaming platforms as well. That makes the service well worth the monthly $14.99-fee.
That's not it. The fee you pay also gets you direct access to new movies that come out in the cinemas, and yeah, it's on the same day. You name it, Godzilla vs. Kong, Mortal Kombat, and so much more:
Game of Thrones
Succession
Westworld
Chernobyl
Big Little Lies
Barry
Ballers
Gentleman Jack
Veep
Sharp Objects
Boardwalk Empire
Curb Your Enthusiasm
Deadwood
Entourage
Sex and the City
The Sopranos
Girls
His Dark Materials
True Detective
Last Week Tonight with John Oliver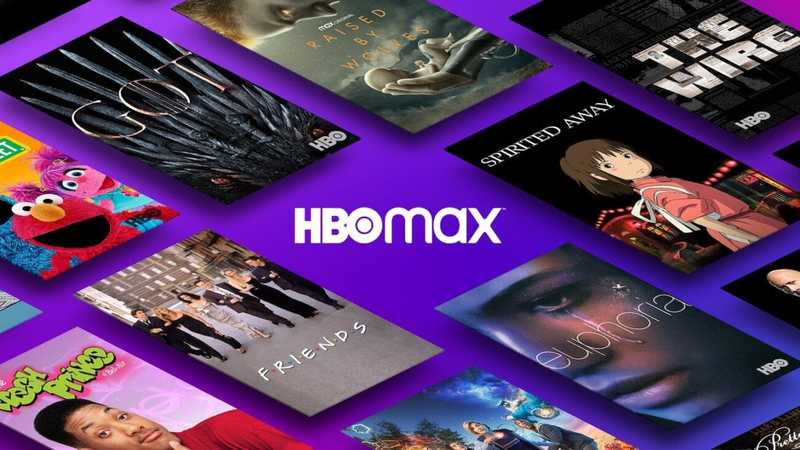 ---
HBO Max Compatible Devices
The cool thing about VOD services is that they allow you to watch your shows whenever and wherever you want. HBO Max is available across any major operating system, including:
Amazon Fire TV
Android TV
Apple TV
PlayStation 4
PlayStation 5
Roku
Samsung TV (2016 models and later)
Xbox One
Xbox X/S Series
Chromecast
PC
Mac
Android
iOS
---
Unblock HBO Max – Final Words
With record Emmy nominations and awards, HBO certainly cemented itself among the TV greats. It also had a significant helping hand in bringing television to the golden era.
That's because the company brought us top shows like Game of Thrones, The Sopranos, Curb Your Enthusiasm, Veep, Westworld, Big Little Lies, Succession, and much more.
But HBO always had the future of television on its mind, which is why it introduced HBO Max. Cable subscribers and cord-cutters can now watch their favorite shows online whenever they want.
And with a VPN or Smart DNS proxy, anyone can stream HBO shows, even from outside the United States.
What is your favorite HBO show? Share it with us in the comment section below.