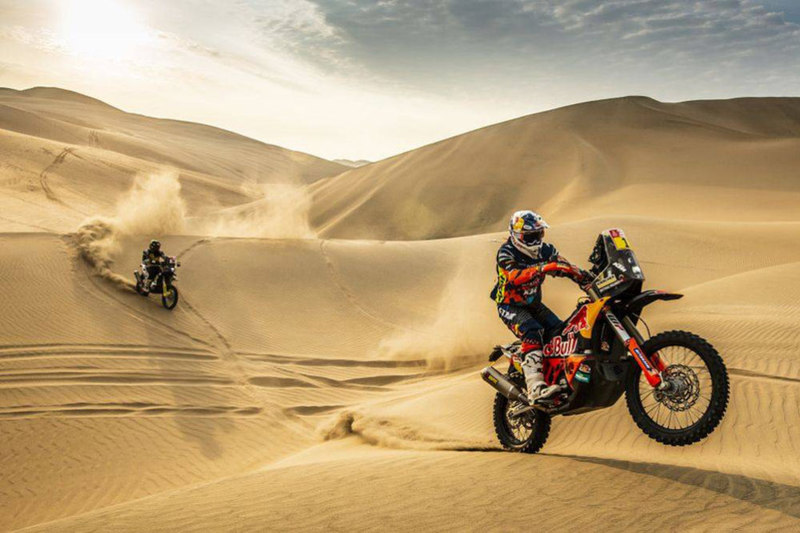 Dakar 2020 streaming channels
Use a VPN to bypass online restrictions
Full advantages of paid VPNs
VPN alternative - Unlocator: Smart DNS proxy
Dakar 2020 route confirmed
Final thoughts
"A challenge for those who go. A dream for those who stay behind." That is how Thierry Sabine described his most famous creation: The Dakar Rally. And the off-road race founder was no stranger to tough situations. He got lost in the Libyan desert during the Abidjan-Nice Rally.
But it was this hardship that gave us the longest, hardest and most famous rally raid in the world. Sabine returned to France with one thought in his mind, a race regularly held in the desert. A year later, in 1978, he inaugurated the first Dakar Rally.
The 10,000-kilometer race would start in Paris, and finish in the Senegalese capital, Dakar. And the rest, as they say, is history. The event became the biggest rally raid in the history of the sport, with hundreds of riders and drivers from all over the world participating.
And the 42nd edition will have a new home: Saudi Arabia. The KSA desert will welcome drivers from 62 countries, marking the third chapter of Rally Dakar.
Of course, an event of this magnitude attracts plenty of media attention. Perhaps this is an understatement considering that the race will broadcast in 190 countries. It is available for both cable and online viewers. So a lot of streaming channels will air the event, some even for free.
Unfortunately, each service is geo-blocked outside its respective due to licensing agreements. But you can watch Dakar 2020 on any platform no matter where you are, thanks to VPNs and Smart DNS proxies.
---
Content Overview
---
Dakar 2020 – Best Streaming Channels
The Dakar Rally is an annual race that takes place from early till mid-January. Ever since its inception in 1978, more and more racers started to participate. Today, around 400 drivers from all over the globe compete in the popular event.
From its inauguration until 2007, the course mostly ran from Paris to Dakar, Senegal. In 2009, the event relocated to South America due to security concerns in Mauritania. The route went back and forth between Bolivia and Argentina.
And 2020 will mark an end of an era as Rally Dakar taps a new region. The upcoming edition will be held in Saudi Arabia from 5 to 17 January and will feature no shortage of media coverage. For those who will be streaming the race, here are some of the best channels you could follow:
Paid Subscription
NBC Sports (USA)
SuperSport (Africa)
BeIN Sports (MENA)
Eurosport (Europe)
Sportsnet (Canada)
ZDF (Germany)
Rai TV (Italy)
Match TV (Russia)
Sky Sports (New Zealand)
Free Streaming
SBS (Australia)
France TV (France)
RTVE (Spain)
Geo-blocks and Streaming Services
Every streaming platform showing Dakar 2020 is unavailable outside its respective zone. That's because each country or region has broadcasting rights, which means channels can only showcase sports events inside their local markets.
Therefore, whenever you try to watch a show or sporting event on your local channel from abroad, your screen displays an error message. For example, Australian viewers who want to watch Dakar 2020 on SBS while overseas will see the following:
"Sorry, this video is only available to stream within Australia due to publishing rights."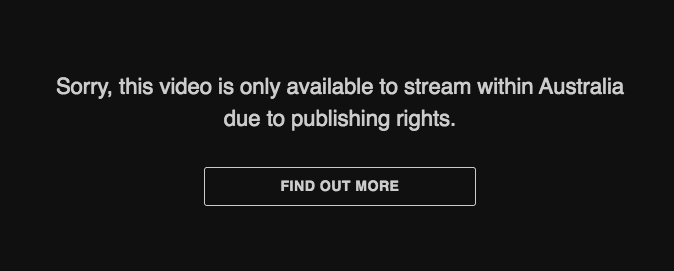 A similar message will appear for the other streaming channels if you attempt to access them from outside their designated area.
---
Bypass Geo-blocks With a VPN
A total of 70 TV channels will broadcast Rally Dakar 2020 for 190 countries. In other words, almost the entire world population will be able to watch the cross-country race.
But what if you live in one of the five countries without coverage of the event? Or how about those who want to stream it on their favorite local channel but can't because they are abroad? And why should viewers pay for subscriptions when there are free broadcasters?
All these questions raise valid concerns. And the answer to all of them is three simple letters: VPN. Short for "virtual private network," this tool can bypass online restrictions to give you unlimited Internet access.
You see, VPNs operate a lot of servers across the world. By connecting to one of them, your online traffic will be redirected to the location of the server you selected. And after you get a new IP address, you'll appear to be surfing the web from another country.
Simply put, if you want to watch Dakar 2020 for free on SBS while outside Australia, just connect to an Australian server. The latter will transmit your Internet connection instead of the one your Internet service provider uses. Moreover, the VPN will replace your IP address with a different one from down under.
More VPN Benefits
Virtual private networks will give you access to the most popular streaming services. Whether it's for sports or movies and series, VPNs can unlock them all. But opening avoiding online roadblocks isn't their only objective. These programs are actually cybersecurity tools built to protect your online security and privacy.
First, they encrypt your Internet activities using the most powerful protocol on the market: Advanced Encryption Standard with 256-bit keys. Better known as AES-256, this military-grade cipher ensures that no one can snoop on what you're doing online. It also prevents ISPs and law enforcement authorities from tracking anything back to you.
Second, elite VPNs have rigorous privacy policies that keep them from collecting or sharing sensitive user information. Their servers automatically delete data, such as your online activity and connection. Moreover, they don't share anything with third parties.
Third, you can use a VPN to avoid Internet censorship in case you find yourself in a country with increased scrutiny. China, for example, bans Facebook, Google, Twitter, and much more. And in the UAE, VoIP services like WhatsApp Calling or Skype are off-limits. The only to circumvent these restrictions is by connecting to a foreign VPN server.
Furthermore, premium providers offer plenty more features like torrent support, 30-day refund policies, high device compatibility, and more.
Are Free VPNs Any Good?
If you search online for virtual private networks, you'll get tons of results. And a lot of those will feature free VPNs, which could be tempting. However, you must realize that free providers are nothing like the elite ones. Therefore, it's better if you avoid them.
You see, it takes a lot of money to operate a VPN business. You must have a staff of cybersecurity experts, not to mention the cost of server maintenance. So how can these brands offer free services without going bankrupt?
The answer is plain and simple: They sell your sensitive data. Free VPNs don't have zero-logs policies, and the ones that do mostly fail to apply it. It means that they track your Internet activities and share the data with third parties in exchange for money.
Databases and advertisement companies use such information to deliver customized and targeted ads.
Moreover, the majority of free VPNs use weak encryption, and sometimes, none at all, which puts your privacy and security in grave danger. ISPs, government agencies, and even hackers will be able to monitor your every online move.
Another reason why these brands are a big no-no is that they can't even get the little things right. They have a limited number of servers that are often slow and overused. Therefore, you won't be able to unblock the majority of streaming services.
---
Install a Top VPN and Watch Dakar 2020 Anywhere
Rally Dakar 2020 is just a few clicks away with a premium VPN service. These brands have easy-to-install apps that are compatible with the majority of platforms. That means you can download them on iPhones, iPads, Android devices, PC, Mac, and more.
Yes, they might cost a few bucks, but that's the price you have to pay for unlimited Internet access, as well as online privacy and security.
Choose a top VPN provider and subscribe. To create an account, you must provide your email address, pick a suitable plan, and select a payment method.
After that, head over to Google Play or App Store to download and install the app on your device.
Once complete, open the app and sign in using your new account.
Connect to a server from any of the above countries. For NBC Sports, choose an American server. And for a free Dakar 2020 stream on SBS, select an Australian server.
Enjoy the 12-stage race on your favorite channel from any corner of the world.
---
Top VPNs for Dakar 2020
So we already established that premium virtual private networks should be your go-to destination. That rules out a lot of options and narrows down your search a little. But still, there are a lot of elite providers in the VPN industry, and it's crucial that you pick the right one. After all, you want to get your money's worth.
Therefore, I picked out the best services in the business that you could use to stream Dakar 2020, as well as every other Internet use.
ExpressVPN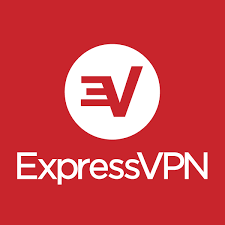 The service that wins the race for "Best VPN" is ExpressVPN. Whether it's security, privacy, speed, access, or support, this provider earns the highest scores.
For starters, ExpressVPN has one of the most extensive server networks in the industry, with 3,000+ servers located across 94 nations. The countries and regions mentioned at the beginning are all featured in the list of locations. That means you can unblock all the above channels.
And most importantly, these servers are ideal for streaming, gaming, and torrenting, thanks to the fast levels of speeds they provide. As a result, you'll be able to watch Dakar 2020 and every other event without any buffering interruptions.
The company also cares a lot about your online privacy, which is why they have a strict zero-logs policy. ExpressVPN proved this claim when Turkish authorities seized one of its servers in 2016, only to find out that there were no logs about any sensitive data.
Moreover, independent auditors like PwC are always invited to inspect the service's privacy policy. Their report always confirms ExpressVPN's claims that there is no data collection or sharing.
Furthermore, the company has the same encryption that the American government uses to protect classified files: AES-256. Therefore, any data that leaves your device is protected with an uncrackable code.
And with the 30-day money-back guarantee, you'll be able to put all these features to the test, and then some.
Pros
30-day refund policy.
24/7 customer support (with a live-chat feature).
AES-256 encryption.
Top speed levels.
No-logging policy.
Apps for Android, iOS, macOS, Windows, Kindle Fire, and Linux.
Up to five simultaneous device connections.
Netflix and streaming support.
Torrenting and P2P file-sharing activity.
Smart DNS proxy: MediaStreamer.
Vast server network.
Cons
Pricier than other elite services.
---
NordVPN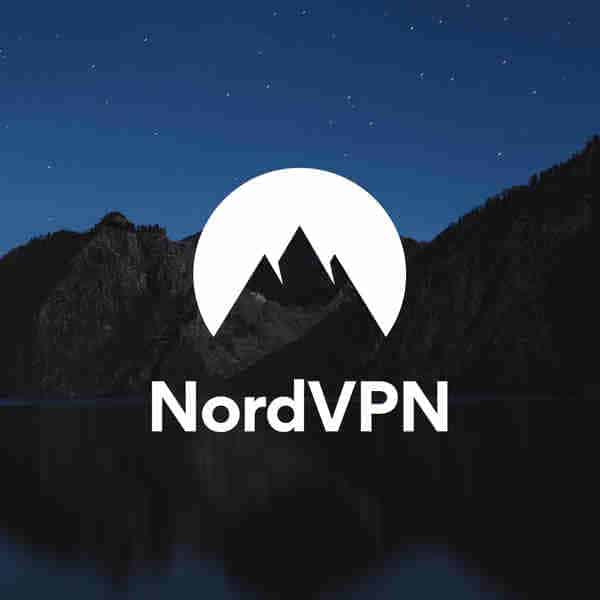 NordVPN is another VPN with elite features. But it's mostly famous for the security and privacy features it offers. They include the AES 256-bit encryption and the no-logs policy, market standards when it comes to premium providers.
But what sets it apart from the competition is the double VPN, which encrypts your traffic twice, and Cybersec, the tool that blocks malicious websites and ads. Privacy-concerned users should definitely get NordVPN because it goes the extra mile to protect you.
The company also operates a vast network of over 5,000 servers, spread across 59 countries. And with torrenting and streaming support, you can watch Rally Dakar live online from anywhere. As for support, you can contact the award-winning customer service in case you run into trouble.
NordVPN also offers SmartPlay, a Smart DNS proxy that works on almost any device, especially those without a VPN client. That includes Smart TVs, routers, and gaming consoles.
Pros
5,000+ servers in 59 countries.
Military-grade encryption.
No-logs policy.
Double VPN.
CyberSec.
SmartPlay: Smart DNS proxy.
Six concurrent device connections.
Works with Netflix and other streaming services.
Torrent and P2P support.
Award-winning customer support.
High app compatibility.
Cons
Some servers might be a bit slow.
---
BulletVPN
BulletVPN is an up-and-coming provider and a very decent alternative for ExpressVPN and NordVPN. It uses the strongest encryption possible, just like its counterparts, and even follows a strict no-logs policy.
And when it comes to speed, well, the name says it all. You can stream your favorite sports and shows at the speed of a bullet, thanks to incredibly fast servers. The problem is that the number of these servers is quite low compared to other VPN providers.
Yet, they cover every continent and the most popular countries and regions. That includes the US, Canada, the UK, France, Spain, Germany, Australia, South Africa, Singapore, Saudi Arabia, and Brazil.
BulletVPN also offers a 30-day refund policy, a Smart DNS proxy, 24/7 customer support, and a kill switch + BulletShield feature. The latter makes sure there's no data leakage if the VPN malfunctions, and only connects you to the Internet if you use a BulletVPN server.
Pros
AES 256-bit encryption.
Fast servers.
No-logs policy.
Ability to unblock streaming services like Netflix.
30-day money-back guarantee.
Kill switch + BulletShield.
Smart DNS.
Torrent support.
Compatible with Android, iOS, Mac, and Windows.
Round-the-clock customer support.
Cons
Only three simultaneous device connections.
Only 71 servers in 37 countries.
---
Stream Dakar 2020 Using Unlocator
After reading all about VPNs, it's hard not to declare yourself an instant fan of their work. Still, some users prefer Smart DNS proxies like Unlocator. These services prevent websites from determining where you are by rerouting the URLs that reveal your location.
They don't give you a new IP address and don't encrypt your traffic, which can be a deal-breaker if you're into privacy and security. But on the plus side, you'll still be able to access local web services, and your Internet connection speed won't be affected.
Furthermore, you can unblock several streaming channels from different regions at the same time. However, they can't unblock any channel and don't work if your ISP uses DNS hijacking or transparent proxies.
Therefore, you should make the best out of the strengths of Smart DNS proxies. Choose a top tool like Unlocator, which supports a long list of over 220 channels. NBC Sports, SBS, beIN Sports, Sportsnet, and SuperSport are just some of them. The service also offers a free seven-day trial period.
Visit Unlocator and sign up. You don't have to submit any credit card details during the first free-trial week.
Set up Unlocator using the guides and videos located on the website.
Unlocator is compatible with the majority of your devices. That includes routers, PS4, Xbox, Smart TVs, Chromcast, Roku, and more.
Enjoy Dakar 2020 on any device no matter where you are.
---
Dakar 2020 Relocates for Chapter Three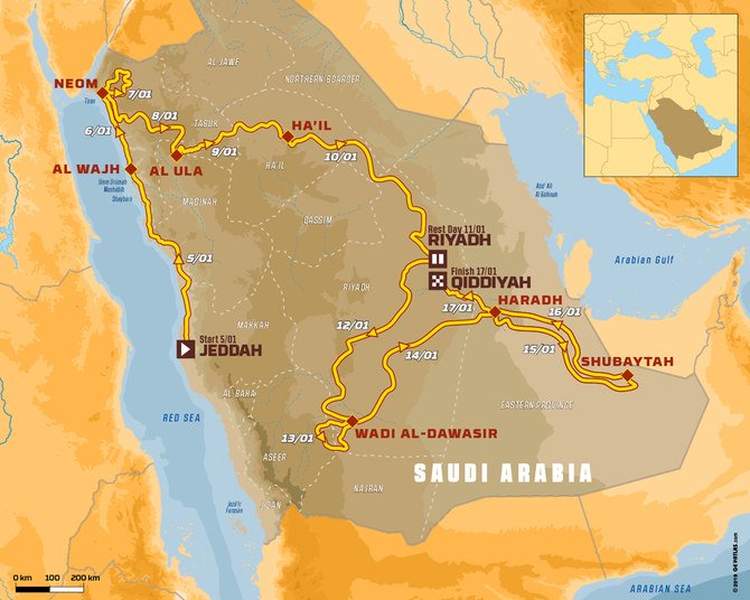 2020 brings an end to the decade-long South American Rally Dakar, where the race was held from 2009 till 2019. Since its conception in 1978 till 2007, the event usually took place between Paris and Dakar, Senegal. However, in 2008, it was canceled due to security fears after a conflict broke out in Mauritania.
But the upcoming version will take on a new region, the Middle East, with Saudi Arabia playing the role of host. Dakar 2020 organizers Amaury Sport Organisation recently confirmed the route details of the multi-stage race, which will take place between 5 and 17 January.
The 7,800km-journey will embark from Jeddah and ends 12 days later in Qiddiyah. Former two-time Formula One world champion Fernando Alonso will be among the 351 vehicles on the starting line. The Spanish champion said that Rally Dakar is one of the toughest races in motorsport.
Race Director David Castera said Dakar 2020 will be a real battle with 5,000km of special stages, five of them exceeding 450km.
"Crossing the Dakar finish line is nothing short of living the dream. You can do it on your first go, and sometimes your hopes may be dashed, but ultimately perseverance and clever strategy are most often rewarded."

David Castera, Rally Dakar Director
The rally raid will feature drivers from 62 countries and six different continents. They will compete across five categories: vehicles, trucks, quad, SxS (UTV), and motorbikes. Each vehicle is specially modified to endure the challenging 12 stages of various terrains.
Dakar 2020 Teaser
The Dakar YouTube channel even released a three-minute teaser ahead of the 2020 edition. Here's a taste of what awaits:
---
Stream Rally Dakar Live Online – Wrap Up
70 channels will broadcast the upcoming Dakar Rally for 190 countries. And there is no shortage of streaming services who will cover the event for cord-cutting race fans. The only problem is that OTT platforms are geo-blocked outside their respective regions for copyright issues.
But if you live outside those countries, or prefer to stream it for free via certain channels like SBS, the only two things you can do are install a VPN or set up Smart DNS on your device. These tools will bypass online restrictions to bring you Dakar 2020 from anywhere.
Do you think former F1 champion Fernando Alonso will be the first to cross the finish line in Dakar 2020? Or are you rooting for someone else? Share your predictions below.