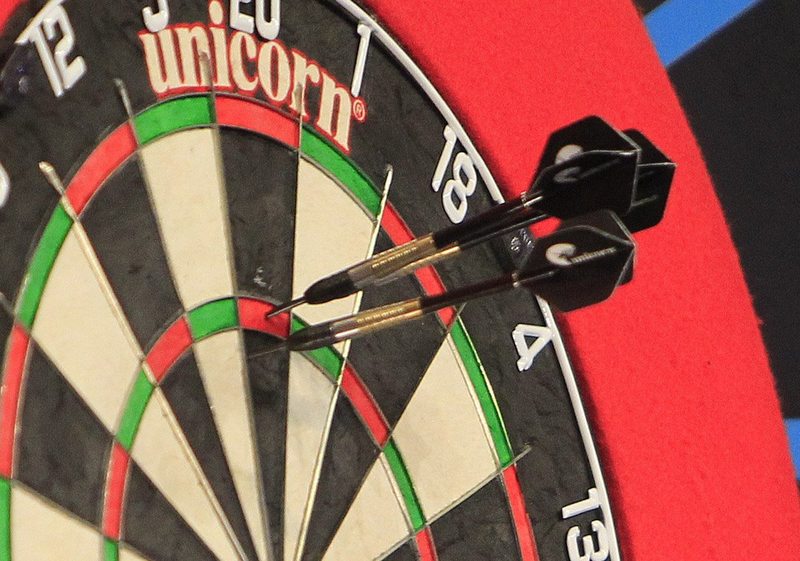 The 2023 PDC Official Broadcasters
Unblock the best channels with a VPN
Try Unlocator for an alternative method
"It's the most wonderful time of the year." American singer Andy Williams couldn't have described December any better than this. The final month of the year brings with it the jolly festivities of Christmas. That includes shopping for presents, secret Santa games, cozy nights by the chimney, and, most importantly, Eggnog.
But Christmas isn't the only reason to be merry in December; if you're a darts fan, that is. 2022 brings you one last present in the form of the PDC World Darts Championship. And the world's best players from the Order of Merit, as well as international qualifiers, will take center stage at Alexandra Palace in London.
Some 50,000 fans are expected to watch the tournament from inside the sports venue. But millions of viewers will tune in from home. Those who live in the UK can catch all the action live on Sky Sports, or via streaming on Sky Go.
And fans who reside outside the United Kingdom, Ireland, and the Netherlands can stream the 2023 PDC World Darts Championship on PDCTV. But if you want to remain loyal to your local broadcaster while traveling abroad, you need to get a VPN or a Smart DNS proxy.
That's because Sky Go and the majority of streaming platforms are geo-blocked outside their respective regions.
---
World Darts Championship Live – Easy Steps
Time needed: 5 minutes
The 2023 PDC World Darts Championship is just a few clicks and minutes away from your grasp:
that can unblock all the above channels.
Sign up for a premium VPN service.

To ensure that you can unblock all the channels on the list, we recommend ExpressVPN.

Get the VPN application.

Top VPNs have apps that are compatible with the majority of operating systems, meaning they are available on both Google Play and the App Store.

Activate the software.

Open the app and log in using your new account.

Connect to a server.

Choose a server from the same location as your streaming service. For Sky Go or Now TV, choose a UK server. For DAZN, use a German server. And for PDCTV, connect to any server outside the UK, Ireland, or the Netherlands.

Watch the 2023 PDC World Championship live.

Enjoy the ultimate darts championship from anywhere in the world.
---
2023 PDC World Darts Championship – the Broadcasters
Almost the entire 2023 PDC World Darts Championship takes place in 2022. In fact, the competition concludes on the first day of the new year. But 24 hours is all it takes to brand it as a 2023 event. After all, everyone's in it for the finale to see who will be the darts champion.
And since this is the biggest tournament on the darts stage, it's bound to get a lot of media attention. The 2015 edition registered record numbers in terms of viewers with more than four million watching it on Sky Sports Darts. The final between Gary Anderson and Phil Taylor witnessed 1.7 million followers.
Even Dutch broadcaster RTL7 witnessed staggering numbers as 1.65 million fans watched the enthralling semi-finals. They featured Michael van Gerwen and Raymond van Barneveld, both from the Netherlands. German TV Channel Sport1 also had record viewing figures with an audience of 1.86 million during the final.
Whether or not the upcoming event will top these figures remains to be seen. But one thing is for sure, millions from all over the world will flock to see the 2023 PDC World Darts Championship. And here is where they can see it:
Can I Stream the Championship Anywhere?
As you can see, you have several options to choose from. However, some networks and channels have exclusive broadcasting rights for the 2023 PDC World Darts Championship in their respective regions. In the UK, for example, the only way to watch the tournament is via Sky Sports and its streaming platforms, Sky Go and Now TV.
The same applies to the Netherlands, where RTL7 is the sole distributor for the PDC darts matches.
Viewers residing in other countries have more than one option to stream the event. They can either check their local channels or follow all the action on PDCTV, the Professional Darts Corporation's official streaming service.
The latter is available anywhere in the world except the UK, Ireland, and the Netherlands due to copyright issues. And please keep in mind that most over-the-top platforms like streaming channels are only available inside their respective markets. PDCTV is an exception, of course.
Channel Recommendations
Darts is a much-coveted sport in the United Kingdom, claiming the second spot behind football (soccer) in terms of TV coverage. And the Professional Darts Corporation is a British organization that split from BDO (British Darts Organisation).
Sky Sports, Sky Go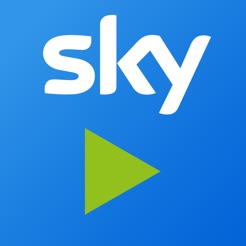 Therefore, Sky Sports is an excellent choice for watching the 2023 PDC World Darts Championship. There's even a designated channel for the tournament, Sky Sports Darts. The latter will bring fans 22 days of non-stop darts action, from matches and highlights to documentaries.
Dave Clark, David Croft, and Laura Woods will present the tournament on Sky Sports. Laura Turner and Devon Petersen will join the commentary team, which features expert analysis from Wayne Mardle, John Part, Mark Webster, and Rod Harrington alongside Rod Studd, Stuart Pyke, and Nigel Pearson.
Coverage is also available for free streaming on Sky Go, but only if you have a Sky subscription. The service is for customers with cable or satellite subscriptions that include Sky channels. The basic package costs £22 (around $29) per month and comes in a minimum 18-month contract.
Now TV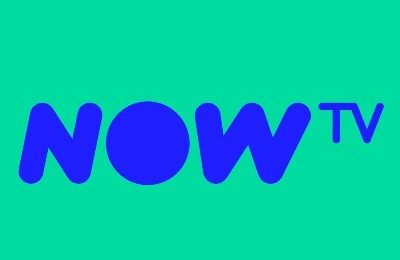 And cord-cutters can join in on Sky's World Darts Championship coverage by signing up for Now TV. The standalone service offers five different Sky Passes: Entertainment, Cinema, Sports, Kids, and Hayu. But since our main focus is darts, sports should be your main target.
It costs £33.99/month, £14.99/week, or £8.99/day and gives you access to 11 Sky Sports channels. And if you're watching the 2023 PDC World Darts Championship on your smartphone, get the mobile-only pass for just £5.99 per month. You'll have access to five sports channels.
PDCTV

Another channel that you just know will provide outstanding coverage of the 2023 PDC World Darts Championship is the Professional Darts Corporation's PDCTV. It gives you access to "exclusive content, live video coverage, and highlights from events and archive footage."
Fans will be able to follow all the action live online in full HD from almost anywhere in the world. The subscription-based service is available on PDC's website and offers two packages. A monthly subscription for £9.99 (about $13) or a yearly plan for £59.99 (around $79).
Keep in mind that live content on PDCTV isn't available in the UK, Ireland, or the Netherlands due to broadcasting deals.
DAZN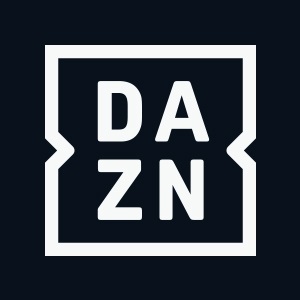 Fans of boxing and UFC have definitely heard of DAZN before. This OTT platform is the ultimate destination for fight sports and boasts a lot more competition. That includes the Bundesliga, Champions League, Europa League, and of course, PDC darts.
It is available in Germany, Austria, Switzerland, Italy, Spain, Japan, Canada, the United States, and Brazil. However, the content on offer is subject to copyright issues, which means it differs from country to country.
The German version features the most expansive lineup of sports. It includes all the above competitions, in addition to the NBA, NFL, NHL, and MLB. Everything is at the palm of your hand for €11.99 (about $13) per month, or €119.99 (around $133) a year.
---
Unblock Every Streaming Channel With a VPN
As you probably know by now, each streaming service has rights to broadcast designated regions. And most of the time, these markets are local. Sky Go and Now TV, for example, are geo-blocked outside the UK.
DAZN, on the other hand, displays different content depending on each region due to licensing agreements. The online platform owns exclusive rights to broadcast the English Premier League in Canada, but not in other countries.
Even PDCTV, which is available everywhere except the UK, Ireland, and the Netherlands, applies geo-blocking. That's because Sky Sports/ITV and RTL7 hold the broadcast rights inside those countries.
"Major televised events are not available for live streaming in the UK, Ireland, and Netherlands due to our broadcast contracts with partners in these territories, who would operate their own online streaming."

PDCTV
But what if your favorite channel for darts is Sky Go and you're traveling outside the United Kingdom for the holidays? And what about UK cord-cutters who prefer PDCTV to save some money on subscription fees?
Easy peasy lemon squeezy. Virtual private networks (VPNs) will help you hit the unblocking bullseye by spoofing your online location. These tools redirect your Internet connection through one of their servers. They also conceal your IP address and grant you a new one from another country.
That's a crucial step towards bypassing geo-blocks because IP addresses reveal your location to the web. By giving you a new one from the same area as the VPN server you selected, you'll be able to trick streaming platforms into thinking you're inside their coverage zone.
Total Privacy and Anonymity
VPNs will get you around the Internet pretty easily. But believe it or not, this is not their most impressive feature. Virtual private networks will keep your online activities under the radar by encrypting any data that comes out of your device.
Think of it as a secure tunnel that prevents third parties from monitoring the transferred data between your PC/smartphone and the Internet. As a result, hackers, ISPs, and government agencies will be kept in the dark about your online whereabouts.
Heck, even your VPN provider won't keep track of your activities, thanks to the strict no-logs policy it follows. It means that the VPN servers will automatically delete any sensitive information you might input, including browsing history, web destinations, IP addresses, and DNS queries.
I know you might be a bit skeptical about that last part, which is why elite VPNs invite independent auditors to verify their claims. They include "Big Four" firms Deloitte, Ernst & Young (EY), KPMG, and PricewaterhouseCoopers (PwC).
---
Top VPN Recommendation – ExpressVPN

If you ask around the VPN industry about the best provider in the business, all fingers will point towards ExpressVPN. And once you read all about its bells and whistles, you'll understand why. It offers features of the highest quality in terms of anonymity, security, speed, usability, customer support, and online access.
The company owns one of the largest server networks on the market, with more than 3,000 servers in 94 countries. That translates to over 160 locations worldwide, covering every corner and region. In other words, you'll be able to stream the 2023 PDC World Darts Championship on your favorite channel no matter where you are.
And think of the other geo-restricted services you'll be able to access with ExpressVPN. US platforms like Netflix, Hulu, or Amazon Prime Video ban almost every VPN IP address. But this brand can still unblock all these websites from outside the United States.
But what's streaming without speed? Buffering or loading issues will take the fun out of anything, especially live darts championships. Well, you don't have to worry about that when you use an ExpressVPN server because they all have fast, consistent speeds.
And most importantly, your online privacy and security will remain intact. This service uses the most powerful encryption in the business: AES-256. It means 2256 or 1.1 x 1077 possible combinations, or if you prefer the exact number, it's 115,​792,​089,​237,​316,​195,​423,​570,​985,​008,​687,​907,​853,​269,​984,​665,​640,​560,​000,​000,​000,​000,​000,​000,​000,​000.
Nothing will get passed the Advanced Encryption Standard with 256-bit keys, not even the world's combined supercomputers. And what's even more impressive is the privacy policy, which has been verified by auditors and security-related events.
"ExpressVPN is based in the British Virgin Islands, an offshore jurisdiction with strong privacy legislation and no data retention requirements."

ExpressVPN
Pros
AES 256-bit encryption.
No-logs policy.
Vast server network.
Fast, consistent speeds.
Compatibility with streaming services.
Smart DNS: MediaStreamer.
24/7 customer support, available via live chat.
Torrenting and P2P file-sharing support.
30-day money-back guarantee.
Apps for every major OS, including Kindle Fire and Linux.
Five simultaneous device connections.
Cons
Slightly more expensive than other elite brands.
---
BulletVPN – Cheaper Option With Top Features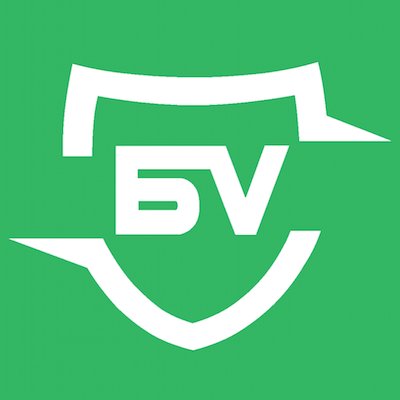 In case you find ExpressVPN too pricey for your budget, you might want to consider a cheaper option like BulletVPN.
But a lower price doesn't mean lower quality. This provider is new and on the up, gradually making its way to VPN stardom.
And despite its recent release on the market, BulletVPN has earned some rave reviews from industry specialists. The VPN Guru, among other experts, labeled it a "reliable, fast, and secure VPN provider."
"You'd really need to give BulletVPN a try yourselves to actually feel its superpowers. Considering it offers a money-back guarantee as well, what have you got to lose?"

3nions
With BulletVPN, you'll get the same level of protection as with other elite services. That includes the necessary AES-256 encryption, as well as the no-logging policy. You'll even benefit from a kill switch that disconnects you from the Internet in case of a VPN malfunction.
And if you enable with BulletShield, you won't have access to the World Wide Web unless you're connected to a BulletVPN server.
Users will also enjoy some fast speed rates no matter which severs they choose. Yet, BulletVPN highlights the fastest ones to make your browsing experience more enjoyable. Therefore, it's ideal for gaming and streaming live sports like the 2023 PDC World Darts Championship.
The provider covers every continent except Antarctica, and its servers are located in key areas in the US, Canada, Europe, MENA, Asia, and Australia.
For more details, check out the full BulletVPN review.
Pros
Zero-logs policy.
30-day refund policy.
Kill switch + BulletShield.
150+ servers in 55+ countries.
Military-Grade encryption.
Speedy servers.
Compatible with iOS, Android, Windows, and Mac.
Netflix and streaming support.
6 simultaneous connections.
Allows torrenting and P2P activity.
Round-the-clock customer support.
Free Smart DNS proxy.
---
2023 PDC World Darts Championship With Smart DNS
VPNs might be to most efficient programs to avoid online geographic restrictions, but they aren't the only ones. Smart DNS proxies can also go through Internet blocks to bring you live coverage of the 2023 World Darts Championship.
However, they can't always do that. You see, these tools only reroute the location part of your traffic, meaning they don't give you access to any restricted service. In other words, they can only unblock a certain number of streaming platforms.
Smart DNS proxies don't hide your IP address, so the Internet can still determine your location. And they don't offer encryption so you can forget about privacy. On the other hand, you'll have access to local websites, and your connection speed won't be affected.
All in all, if you're only concern is watching the PDC World Darts Championship, these tools will get the job done. Just remember to check if your ISP uses transparent proxies or DNS hijacking because Smart DNS proxies don't function well around them.
Get Unlocator
Since Smart DNS proxies don't offer anything in terms of anonymity and privacy, the smartest thing to do is subscribe to a service with plenty of channel support. And the best you ought to consider is Unlocator.
It can bypass the geo-blocks of more than 220 streaming platforms and channels, including Now TV and DAZN. So if you're considering one of these services to watch the 2023 PDC World Darts Championship, why not go for Unlocator? You'll benefit from a free 7-day trial period before you make up your mind.
Just go to the Unlocator website and click the "sign up" button that's located on the right top half of the screen.
Enjoy a full week of free streaming without even entering your credit card details.
You can set up Unlocator on any device you own, including iPhone, iPad, PC, Mac, Smart TV, PS4, or Xbox. You can even install it on your router.
Simply follow the setup guides and videos if you need any help.
---
More About the 2023 PDC World Darts Championship
The 2023 PDC World Darts Championship is just around the corner. Matches begin on December 15 and conclude with the final on January 3, 2023. Also known as the Cazoo World Darts Championship, it is one of the biggest tournaments in the sport.
It features the highest-ranked players from the Merit of Order, in addition to the best players from all over the world. That's not all, we've answered several of your questions below:
Who is the defending Champion?
Defending champion Peter Wright is the favorite to win the upcoming edition.
When Will the Tournament Be Held?
The 2023 edition of the World Championship will begin on December 15 and conclude with the final on January 3, 2023.
Where Will the PDC World Championship Take Place?
The 30th edition of the tournament will take place at the Alexandra Palace in London.
Is the PDC World Championship Schedule Available?
Yes, you can check the entire tournament's schedule here.
---
Stream the 2023 PDC World Darts Championship – Final Thoughts
As usual, The PDC World Darts Championship brings a lot of excitement and entertainment. The upcoming edition, which kicks off on December 15, is no different, especially with the news of Barney's retirement. Therefore, darts fans wouldn't want to miss it for the world.
And they can watch it on their favorite streaming channel no matter where they are in the world. Thanks to VPNs and Smart DNS proxies, geo-blocks and online restrictions are a thing of the past. Just make sure you sign up for premium services like ExpressVPN, BulletVPN, or Unlocator.
Who will win the 2023 PDC World Darts Championship? Leave your predictions below.