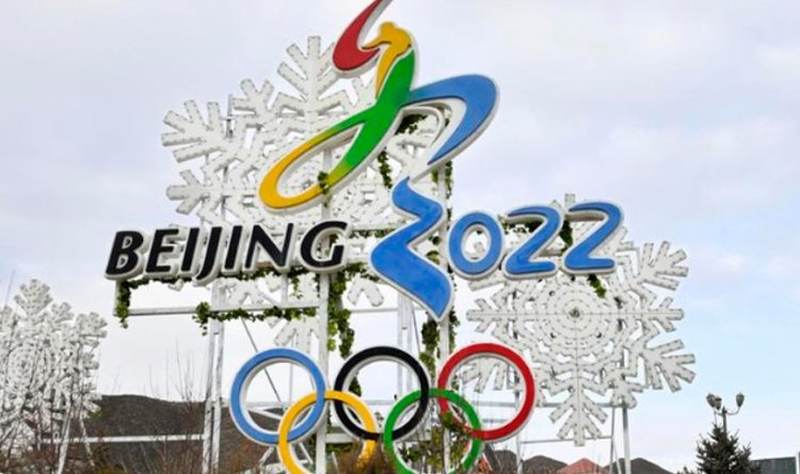 Brace yourselves, winter sports fans, because the 2022 Winter Olympics is coming. The highly-anticipated event will take place from 4 to 20 February in Beijing, China. It's the second time the country has hosted an Olympic tournament, the first being the 2008 Summer Olympics.
Despite a number of diplomatic boycotts, the 2022 Winter Olympics will be home to some of the best athletes in the world. The games will stream live on several platforms, but geo-restrictions will apply.
The best way to watch the Winter Olympics on your favorite streaming channel is with a reliable VPN.
Winter Olympics 2022 – Get Started Quickly
Time needed: 3 minutes
Strap yourselves in for one of the biggest sports events of the year:
Get a premium VPN.

We tested several VPN providers. ExpressVPN came out on top. BulletVPN is another reliable alternative.

Install the VPN app on your device.

After signing up, download the app on your favorite device with a single click.

Use your new account to sign in.

Launch the VPN app and enter your credentials.

Choose the appropriate server.

Connect to a server location from the same country as your favorite channel (US server for Peacock, AUS for 7Plus).

Open your channel's website or app.

You can stream the 2022 Winter Olympics on your phone, computer, Smart TV, and more.

Sit back and enjoy the games.

Don't let restrictions get in the way. Stream Beijing 2022 live anywhere.
Winter Olympics Requirements
We're huge Olympics fans here at Anonymania, and we know it could be frustrating when you can't access your favorite channel. Our guide will help you cheer for the athletes you love, no matter where you are.
The Winter Olympics Gear
You need the following to stream winter games live online:
A subscription to a premium VPN.
An account with your preferred streaming service.
A compatible device.
2022 Winter Olympics Coverage
East Asia has hosted the last two Olympic events: the Tokyo Summer Olympics in Japan and the Pyeongchang Winter Olympics in South Korea. Beijing 2022 will mark the final stop before Olympic events move to Europe, namely France and Italy, in 2024 and 2026, respectively.
And since this is a major tournament, media partners have lined up left, right, and center to secure broadcasting rights. That includes NBC and Peacock in the US, BBC iPlayer and Eurosport in the UK, SuperSport in South Africa, 7Plus in Australia.
Each streaming platform is only allowed to show content inside its respective market due to licensing agreements. So if you have a Peacock account and you're outside the US, the service will be geo-blocked, and a location error message will appear instead.
This service is unavailable in your location.
Here's a list of some of the most popular Winter Olympic channels and their broadcasting region. For more information, check out the official media partners.
| | |
| --- | --- |
| CHANNEL | COUNTRY/REGION |
| Peacock | USA |
| TSN – Sportsnet | Canada |
| BBC iPlayer (free) – Eurosport | UK |
| 7Plus (free) | Australia |
| Eurosport | Europe |
| beIN Sports | MENA region |
| SuperSport (DStv) | South Africa |
| Rai Play (free) | Italy |
| ARD ZDF (free) | Germany |
| France TV (free) | France |
| CCTV | China |
Why VPNs Deserve a Gold Medal
You can't access your favorite streaming channels if you're abroad. The best way to escape geographic restrictions is by using a VPN.
When you connect to a VPN, your traffic gets rerouted through a server of your choice. All your data will go through an encrypted tunnel, preventing your ISP from monitoring your web activities. Furthermore, you'll get a new IP address that matches your selected server.
In other words, if you connect to an Australian server, your VPN will hide your actual IP address and replace it with an Aussie one. As a result, internet services like 7Plus will think you are inside the country and give you full access to its content.
VPNs are also great tools for online privacy and anonymity. They use military-grade encryption to shield all your data and activities and implement strict no-logs policies.
VPN Benefits in Full
Bypass geo-restrictions
Escape censorship
Browse anonymously
Protect your data over public WiFi
Avoid ISP throttling and lag
Torrent safely
Save money when shopping online
Best VPNs for 2022 Winter Olympics
Not all VPNs guarantee results. Streaming services can now detect and block most providers, especially free VPNs. That's why we only recommend premium ones like ExpressVPN.
Users get high-level security and privacy features like AES 256-bit encryption, a no-logs policy, an automatic kill switch, fast servers in over 160 locations, and access to most Winter Olympics streaming channels. There's also a 30-day money-back guarantee in case you're dissatisfied with the service.
ExpressVPN isn't the only premium option, though, as you can see from the table below.


30-Day Money-back Guarantee
Unlimited Bandwidth
Apps For All Your Devices
24/7 Live Support
Visit ExpressVPN
2022 Winter Olympic Games FAQs
Do you wish to know more? Take a look at the most frequent questions our readers asked.
When are the 2022 Winter Olympics?
The upcoming Winter Olympic Games will take place between 4 and 20 February in Beijing, China.
How to stream the Winter Olympics for free?
Several channels will broadcast the Winter Olympics for free, meaning you won't need a subscription. However, the likes of 7Plus and Rai Play are only available in their respective regions. Simply connect to an Australian or Italian server, and you'll have free access to Beijing 2022.
What is the best VPN to watch the Olympics?
Premium VPN providers like ExpressVPN and BulletVPN are ideal for streaming sports and shows. They can unblock most channels and offer fast servers.
We don't recommend using free VPNs because they are easily detected and blocked. Moreover, they will collect your sensitive data and sell it to third parties.
How many nations will participate in the 2022 Winter Olympics?
Almost 3,000 athletes from 90 countries will take part in the upcoming Winter Olympic Games. Check out the official list here.
Closing the Winter Olympics Guide
The 2022 Winter Olympic Games are just around the corner. The upcoming event is shaping to be a very competitive tournament, so you don't want to miss all the action. The opening ceremony will take place on February 4.
Several streaming platforms will air Beijing 2022, each in its respective region. If you have a particular channel you like, but you're outside its broadcasting market, you'll need a VPN. And you better make it a premium one.