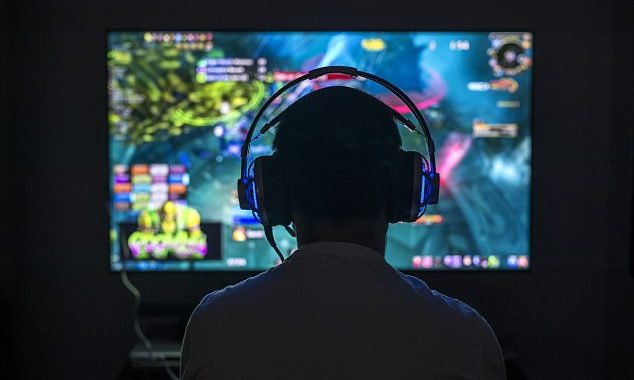 Online gaming threats
VPNs explained
Using VPNs for gaming
No bandwidth throttling
Full access to any game
No ping time
Extra security
Best VPNs for gaming
The video games market is huge. When I say huge, I mean way more massive than you might expect. Experts estimate that it will be worth over $90 billion by 2020, which is an enormous growth when compared to $78.61 billion in 2017.
Researchers also estimate that there are over 2.5 billion gamers around the world, more than ever before. Obviously, the gaming industry is advancing and developing rapidly, and one of the latest trends that have taken hold in the past several years are online games.
The only problem is that such games can be off-limits in certain countries, not to mention a target for cybercriminals. That is why it is critical to use a VPN for gaming.
---
Content Overview
---
Gaming and Security
You probably already know everything about online gaming. They are the type that you can play with your friends (or total strangers) by connecting to the same server. And these can include different kinds of games from various genres, playstyles, and more.
Nowadays, online gaming allows us to connect and enjoy games like never before. However, did you know that you can still unlock whole new potentials and improve your experience?
Furthermore, you are not entirely safe. There are all kinds of cyber threats lurking on the Internet, targeting gaming websites and gamers at all times. And what about the video games that are unavailable in your region due to geo-blocks? Why should you miss out on all the fun simply because of your geographic location?
All of these, as well as other issues, can ruin and limit your online gaming experience. Luckily, however, you can avoid all these problems by subscribing to a premium VPN service.
---
What Are VPNs?
VPNs, or Virtual Private Networks, are online privacy, security, and anonymity services. Once you sign up for one, you'll be able to download and install the application on your device. Then, open it, connect to a VPN server, and enjoy online anonymity, protection, and freedom.
Simply put, VPNs are apps that let you protect your identity and your online traffic. They do so by employing several security technologies that include:
Security protocols: VPNs create a secure tunnel and redirect your internet traffic through it. As a result, no third party can monitor it or track it.
Encryption: It prevents ISPs, hackers, and government surveillance from reading your data.
Server networks: You'll have access to several servers spread all over the globe.
DNS Leak Protection: VPNs ensure that your traffic won't leak through the secure tunnel.
Split tunneling: which allows you to choose which apps and programs will be protected, and which will not
A kill switch: It terminates your internet connection immediately if the VPN app malfunctions, thus preventing exposure.
These are some of the main features that a VPN can provide. However, each provider is different, and not all of them offer the same level of services or protection. Some VPNs use the most robust encryptions, while others have different protocols.
The most significant difference often lies in their server networks, which can vary in size, location, speed, and more.
---
How Can a VPN Protect You?
I have already explained this to some extent, but to get a clear picture, let's go into a bit more detail. When you install a VPN app, launch it, and log into it, you will see a list of servers on display. You can connect to any of them, depending on which game you're trying to unblock.
Once your connection is established, all your traffic will go through the secure server that you selected instead of the one that your ISP provides. As a result, no one will be able to see or breach it. Furthermore, your VPN will encrypt your data, meaning that no one will be able to track your online activity.
But, most importantly, virtual private networks grant you online anonymity. That's because they replace your actual IP address with another one that matches your server's location. That means if you connect to a server from the United States, you'll get an American IP address.
Therefore, the Internet will think that you reside inside Uncle Sam's territories, and you'll have access to every US-restricted website. And since VPNs have servers all over the world, you'll be able to bypass all sorts of geo-restrictions and unblock different services.
---
Why Should You Use a VPN for Gaming?
Those who have experience with online gaming know that it's frustrating without a VPN. That's because multiple dangers and problems are lurking. Besides, you won't enjoy video games to the maximum.
Protection Against Bandwidth Throttling
Your internet service provider, or ISP for short, continually monitors what you are doing while online. It may approve some of your actions, but not all of them. If it reads that you're consuming a lot of data, it will slow down your internet speeds and reduce your bandwidth.
Most of them will deny doing this, but they definitely apply it from time to time. That's because ISPs want to prevent network congestion and provide a better, stable service. However, the real reason behind it is that they simply want to trick you into buying a more expensive subscription.
If you're a torrent user, you'll know what I'm talking about. ISPs don't like it when you download long movies or series, especially if they are copyrighted material. They fear they'll receive DMCA notices (legal warnings of a copyright breach), or worse, a lawsuit.
A VPN can protect you from such situations since it encrypts your traffic. Therefore, your ISP won't be able to see what you are going online.
Furthermore, VPNs reroute your traffic through their own servers, which means you don't have to rely on your ISP. As a result, you'll enjoy more stable speeds and gameplay.
---
Access Games in Other Regions
The internet has seen quite a bit of geo-blocks in recent years. And with the way things are going in the entertainment industry, it seems that online restrictions are here to stay. An example of that is the various Netflix libraries.
You see, Netflix offers different content to each region, which is why some programs may not be available in your geographic location.
The same logic can be applied to video games. Sometimes, you won't have access to a specific game because of where you live. Or perhaps, the title will launch in one market but is scheduled to come out later in other regions. Whatever the reason may be, you are the one who ends up getting disappointed.
One example of these restrictions happened two months ago after the Iranian army shot down a US drone. US President Donald Trump responded by introducing new sanctions against Iran and the countries that support it, including Syria. While this was a serious incident that had a lot of grave consequences, the regular people suffered from it too.
For example, Syrians were unable to access several games, including a global hit known as the League of Legends. The company that developed the game, Riot Games, preferred to ban Syrian and Iranian players than to get in trouble with the US law.
Luckily, no one has to go through that with a VPN. These tools can help you change your online location and make it appear that you're someplace else. All you have to do is connect to a country where the game that you want is available.
You can even use a VPN for gaming to access tournaments that are not available in your region. Moreover, you can purchase a game at a lower cost.
---
Unblock Banned Games
If your government describes some games as too violent or inappropriate, it could easily order ISPs to ban users from accessing it. Internet providers will then block anyone using their IP addresses from playing or entering the game.
Luckily, a VPN can help you out once again. Just like last time, all you need to do is connect to a foreign server, and you will be free to play any game you want.
And the best thing to do is connect a server that is in a nearby country so that your connection speed won't drop.
---
Reduce Ping Time
Your upload/download speed matters in a lot of cases, but it is a secondary aspect when it comes to playing games while connecting to foreign servers. If you happen to live in Europe, and you want to connect to a gaming server (not a VPN server) in the US, your ping time will be more important than your upload and download speed.
To put it simply, ping time is how long it takes for information to travel between the server and your computer. If the server is in your own city, you will have an excellent ping time. If it is on the other side of the world, it might cause a few problems.
However, since virtual private networks can spoof your online location, you'll be able to reduce ping time. Connect to a VPN server from the USA, and your game will think that you are inside the country. As a result, the distance between both servers will be close, and you won't suffer from network lag.
That is important if you are playing in a rapidly-changing game mode, such as Fortnite or FIFA 2020. Lag will cause gameplay delays, which could cost you to lose the match.
---
Prevent Cyber Attacks
Hackers are a common enemy of the entire internet community. They often have an agenda when performing attacks, and they mostly do it with a certain goal. However, sometimes, that objective might be to cause as much chaos as possible.
To do this, they will use DDoS (Distributed Denial of Service) attacks. These happen when hackers breach multiple devices with internet access. Then, they connect them all into a single network and send information requests to a specific website.
Whenever you try to access a particular webpage, you send a request for information. That is what you see when the website is loading. You send the request, the page responds, and you get in.
Now, imagine if millions of such requests came to a website every single second for minutes, hours, or even days. The host server would eventually reach its limit and crash.
DDoS attacks are very damaging. And the worst part is that hackers started offering DDoS-for-hire services, where you can go and hire someone to perform an attack. In some cases, you get access to the botnet (network created by the hackers) and conduct the attack yourself. That means everything on the internet can be a target, including gaming sites.
That means if you beat a sore loser in an eSports match, he can hire a DDoS service and target the website or your IP address out of spite.
However, VPNs conceal your real IP address and display another one, which means no one can identify your identity or location. Besides, virtual private networks encrypt all your data and activity. That means no third parties can see what you're doing.
---
Best VPNs for Gaming
As you can see, virtual private networks are excellent weapons for gamers. However, that doesn't mean they are reliable and trustworthy services. That is why you have to subscribe to the elite providers that can offer all the above online protection, privacy, and freedom.
If you haven't used a VPN for gaming before, choosing the right brand will be challenging. Therefore, I will provide you with the best four VPNs for video games.
ExpressVPN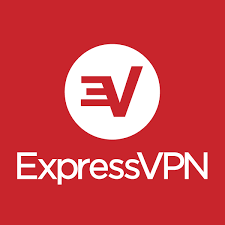 My number one pick is ExpressVPN. This provider checks all the boxes I mentioned earlier and is the ideal tool for gamers.
The company uses military-grade encryption called AES 256-bit. That means that it presents 2256 or 1.1 x 1077 possible combinations. In other words, 'that's 115,​792,​089,​237,​316,​195,​423,​570,​985,​008,​687,​907,​853,​269,​984,​665,​640,​560,​000,​000,​000,​000,​000,​000,​000,​000 combinations!'
"A brute-force attack on a 256-bit keyspace is simply infeasible, even if all the world's most powerful supercomputers ran for as long as the universe has existed so far, billions and billions of times over."

ExpressVPN
Furthermore, the service has more than 3,000 servers spread across 96 countries. That means you can unblock any game you want or access different gaming servers. The world will become your oyster.
ExpressVPN also supports torrenting and P2P activity, protecting you from potential lawsuits from copyright holders as well. It also allows you to avoid bandwidth throttling.
And when it comes to streaming channels, the provider works with the best services, including Netflix, BBC iPlayer, and HBO Now.
Pros
AES 256- bit encryption.
Zero-logs policy.
Vast server network.
A kill switch.
Split tunneling.
Torrent and P2P support.
Access to Netflix and other streaming channels.
MediaStreamer (Smart DNS service).
30-day refund program.
Up to five concurrent device connections.
Compatible with iOS, Android, Windows, Linux, and Mac.
Excellent customer support.
Speedy servers.
---
BulletVPN
Don't underestimate what BulletVPN can do for you, even if it is new to the scene. It offers top security and privacy features, just like the other names on this list.
For starters, it uses military-grade encryption, which means no one can track your online activity. Second, it does not store or share any information that can reveal your identity or traffic. It also has a kill switch that terminates your connection in case the VPN malfunctions.
But the thing that sets it apart from the other providers is the high level of speed it offers. That makes it perfect for streaming and gaming.
However, it has a small network of 115+ servers in 51 countries. But worry not, they are located in strategic areas like the US, Canada, the UK, Spain, Australia, and more.
Pros
AES-256 encryption.
No-logs policy.
Kill switch + BulletShield.
Fast speeds.
Unblocks streaming platforms.
Allows torrenting and P2P.
Free Smart DNS.
30-day refund policy.
Six simultaneous device connections.
round-the-clock customer support.
---
NordVPN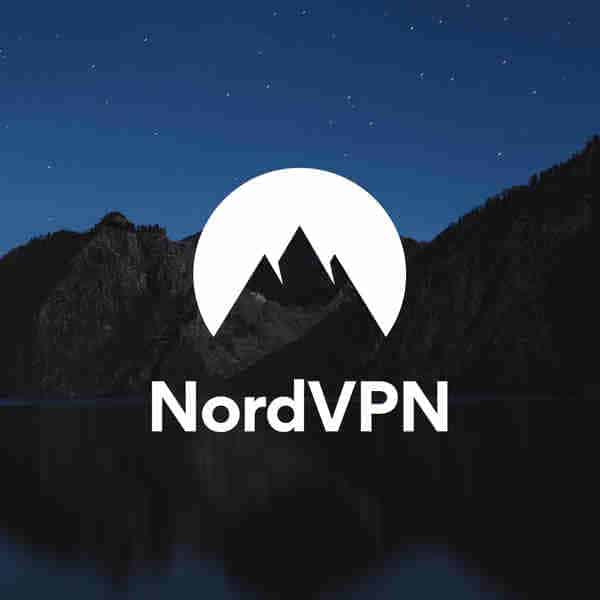 Gamers will feel extra safe and secure when they use NordVPN. That's because it provides a double VPN feature that encrypts your data twice. As for the encryption itself, it's none other than AES 256-bit. The US government uses the same protocol to protect its data.
NordVPN operates 5,000+ servers in 62 countries, which makes it an excellent choice to circumvent geo-restrictions and game bans. It also has a program called CyberSec that automatically blocks ads and malicious websites.
The service also works with Netflix and other streaming giants, and it supports six simultaneous connections. That means you can use it to protect all your devices.
Pros
5,000 servers in 62 countries.
Kill switch.
No-logs stored or shared.
Double VPN.
Military-grade encryption.
DNS leak protection.
Award-winning customer service.
Six device connections at the same time.
Torrenting and P2P allowance.
Netflix compatible.
CyberSec.
Apps for every major platform.
30-day refund policy.
Cons
Some servers you connect to might be slow.
---
BulletVPN
Pros
Fast speed rates.
AES 256-bit encryption.
30-day money-back policy.
24/7 customer support.
No-logging policy.
A kill switch.
Compatible with major operating systems.
Free Smart DNS.
Five device connections per account.
---
Final Words
So that is it. A VPN for gaming can improve your gaming experience, get you better prices, and help you win :).
Hopefully, these reasons have convinced you that VPNs can be crucial for your gaming sessions. While having access to restricted content is fantastic, it is also imperative that you protect yourself from attacks, hackers, and other threats at all times.
So consider using a VPN for gaming and every other online activity, as it is the only way to guarantee complete online security, anonymity, and freedom.
Which VPN did you find best for gaming? Tell us all about it in the comment section below.