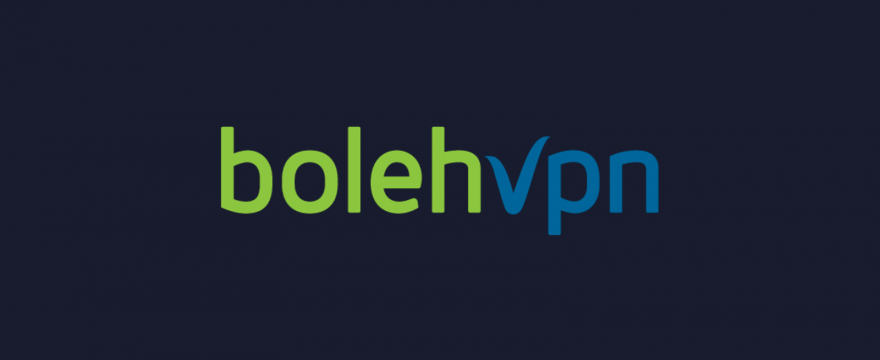 BolehVPN is a Seychelles-based VPN provider. The country is a haven for those looking to escape taxes and avoid strict privacy-intrusive laws. In case you're wondering about the name, boleh means "possible" in Malaysian. But is this VPN capable of doing everything it's supposed to do?
According to the website, BolehVPN started as a private project to escape ISP throttling and blocking. After successfully delivering more Internet freedom and access, as well as increasing online anonymity in the process, the creators decided it was time to share this solution with the world. We don't know much about the founders. The website mentions that Reuben and Roselyna Abdul Latiff co-founded the service.
BolehVPN markets itself as a no-logs VPN service that respects your privacy and unblocks geo-restricted content. That is why we decided to put the service through our transparent and thorough eight-step evaluation process. The below tests cover the most important features that every VPN must offer.
---
Content Overview
---
| | |
| --- | --- |
| FEATURE | AVAILABILITY |
| Money-back guarantee | 14 days |
| Allowed simultaneous connections | Three devices |
| Supported streaming services | US Netflix and BBC iPlayer. |
| No-logs policy | May collect minor data |
| Encryption | AES with 256-bit keys |
| Protocols | OpenVPN and L2TP/IPSec |
| Special features | Split tunneling, traffic obfuscation technology, kill switch, and Perfect Forward Secrecy |
| Customer support | Online Customer Help Desk (No live chat feature) |
| Server locations | 35+ servers across 12+ countries |
| P2P support | Yes |
| Server switches | Unlimited |
| Data traffic | Unlimited |
| Compatible devices | Apps for Windows and macOS. Manual configuration for Android, iOS, routers, Linux |
| Legal Jurisdiction | Seychelles (outside Five-Eyes domain) |
| Free trial | One day |
---
BolehVPN – The Good, the Bad, and the Ugly
If you don't have time to go through our BolehVPN review in detail, here's a quick overview of this VPN service.
BolehVPN is based in Seychelles, a popular tourist destination in the Indian Ocean, off East Africa. The country is also known to be a tax-haven and is not part of any data-retention alliances like the Five, Nine, or 14 Eyes. Furthermore, the company usually does not keep any records of your sensitive data like your browsing history or IP address. It may enable data logging in case of unusual activities, formal complaints, and sometimes, troubleshooting.
Moreover, BolehVPN encrypts your traffic using the most secure algorithm: The Advanced Encryption Standard with 256-bit keys. You'll also benefit from a kill switch that prevents data leaks in case the VPN malfunctions. And third parties won't be able to determine that you're a VPN service, thanks to BolehVPN's obfuscation technology.
As for unblocking capabilities, the VPN allows you to access geo-blocked services like Netflix's different libraries. It also supports torrent activities and P2P file-sharing.
However, BolehVPN has a limited server network. It only operates 35 servers across 12 countries, which is nowhere near enough premium standards. Moreover, you won't have access to every restricted service. As for speed, you might encounter some buffering issues while watching videos.
Another downside is BolehVPN's apps, which are complicated and hard-to-use. The provider only offers dedicated apps for Windows and Mac. Mobile users will have to configure it manually, which is also difficult.
Pros
Military-grade encryption.
Split tunneling.
Obfuscation technology.
Accepts cryptocurrency payments.
Unlimited bandwidth.
P2P support.
Seychelles headquarters.
Available for Windows, MacOS, Android, Linux, and routers.
Kill switch and DNS leak protection.
Unblocks Netflix and other services.
Works in China.
Cons
No dedicated apps for smartphones.
May keep minimal information.
Below average customer support.
No Smart DNS proxy.
Limited server network.
Difficult to use.
Short-term refund policy.
Slow speeds.
---
Interface and Design
Before we kick things off, we took a look at BolehVPN's website, which was extremely disappointing. The homepage displays a number of shortcuts at the top, including the BolehVPN blog, announcements, how a VPN works, support, and the free trial subscription. However, you'll find nothing but a white background underneath, with an unclickable help button on the bottom right.
Once you scroll down, you'll start seeing BolehVPN's features, benefits, and pricing. The information on display is helpful and sufficient, but the links at the bottom of the page are also unclickable. Furthermore, you'll find a box at the bottom left of your screen that displays your IP address. The annoying thing about the latter is that you cannot close it. It stays there all the time, obstructing you from viewing the entire website.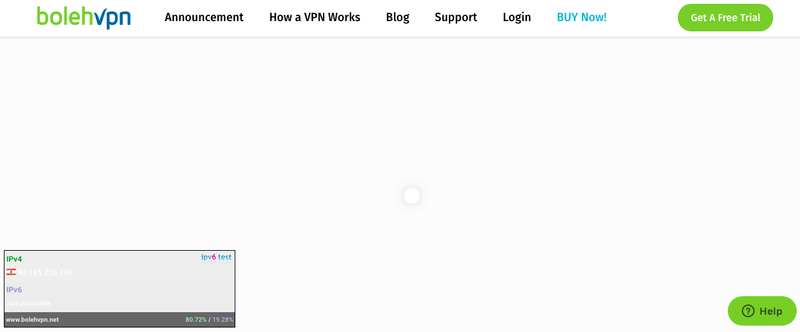 Mac Desktop Client
BolehVPN may support several operating systems, but it only has dedicated apps for Windows and Mac. We tested the latter client to see how it fares in terms of functionality and design. We weren't very impressed with BolehVPN's Mac app. It was complicated and difficult to use, while the design was too basic and didn't help with functionality.
VPN beginners won't enjoy BolehVPN and we advise them to consider another VPN with simpler and more appealing apps. After you log in, you'll find several options on the home screen. That includes settings, dashboard, VPN log, proxy settings, and service status.
To change servers, click "Dashboard," then under "Connection," select which VPN protocol you want and the type of server. The only advantage we could register from the Mac app was that BolehVPN divides its servers into several categories, each depending on the purpose of your VPN usage. These categories are: Proxied – Full Routed – Surfing/Streaming – TCP Server – Cloak – BolehGeo.
Once you choose the server type click "connect" and wait a few moments until the connection establishes. You will see the VPN connection status at the top of the page, while the IP address that your VPN provided will be under "Current Session Details."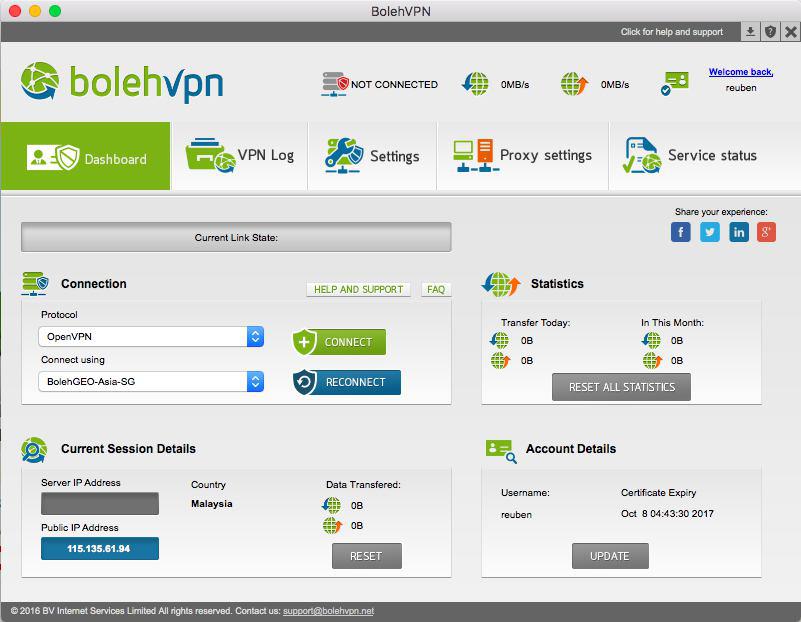 Android App
The BolehVPN Android App is somewhat different from the Mac desktop client. First of all, there is no dedicated app that you can download from the Google Play Store unless you want to use Arne Schwabe's latest version. According to the VPN's website, this app is available on Google Play but does not feature the "Cloak" server category. It goes by the name of OpenVPN for Android. On the App Store, meanwhile, you'll find it under OpenVPN Connect.
To get the original BolehVPN version, you have to configure it manually on your device. Follow the guide on BolehVPN's website, which in all honesty is a bit complicated, but necessary to install the app.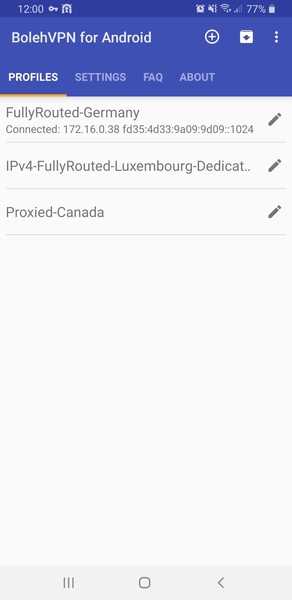 BolehVPN has an average rating of 3.7/5 on Trustpilot and only one review. The profile is still unclaimed by the company. Meanwhile, the VPN does not have apps on Google Play nor the App Store. But OpenVPN for Android app has 4.1 stars, while OpenVPN Connect registered a 3.9 score.
App Compatibility
You can install BolehVPN on Windows, Mac, Linux, iOS, Android, and OpenVPN routers. However, only the first two operating systems have dedicated apps that automatically install on your device. For smartphones, for example, you need to configure the app manually from BolehVPN's website.
Furthermore, the VPN allows up to three simultaneous device connections using one account. Most VPNs allow at least five connections at the same time, allowing you to protect all your devices at once. However, BolehVPN offers just three, which isn't bad. If you want to protect more devices, we suggest setting up the VPN connection on your router.
---
BolehVPN Coverage
Unlike most premium VPN services, which offer thousands of servers across dozens of regions all over the world, BolehVPN has a limited network. It operates just 35 servers in 12 countries. And while we have reviewed VPNs with small server grids, they at least had a presence in pretty much every continent.
However, BolehVPN doe not have servers in South America, Africa, the Middle East, or the Oceania region. Instead, it covers the following countries:
Canada
France
Germany
Japan
Luxembourg
Malaysia
Netherlands
Singapore
Sweden
Switzerland
UK
US
---
The BolehVPN Speed Tests
We reach a crucial VPN feature that could be a make-or-break factor for any VPN service. Speed is something essential that every user demands. It all depends on what you're using the VPN for, of course. For example, if you want to stream videos or access different video game servers, you need fast servers.
Therefore, we put BolehVPN to the test to see if it provides fast enough speeds. Remember that your Internet connection speed will always drop when you use a VPN due to the encryption algorithm and rerouting process. However, top providers ensure speed rates remain at respectable levels for all Internet activities.
First test: No VPN connection
Before connecting to a BolehVPN server, we had to see how fast our Internet connection was so that we can compare it with other results.
Second test: Dutch server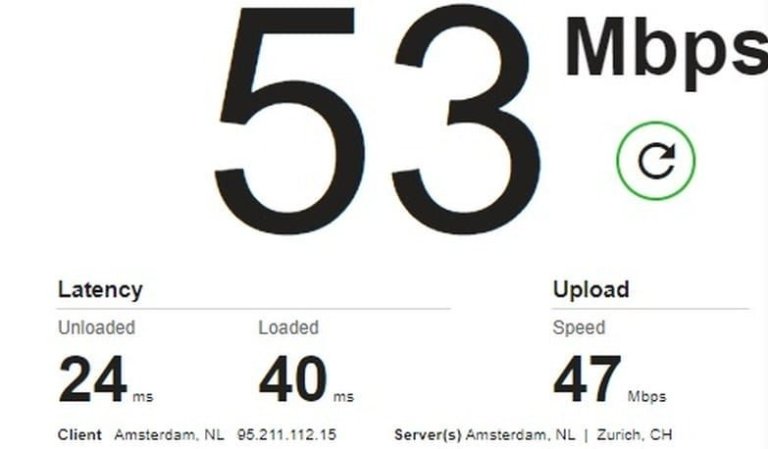 The first BolehVPN server we connected to was from the Netherlands, and even though it is not far from our actual location, speed rates dropped significantly to 53 Mbps.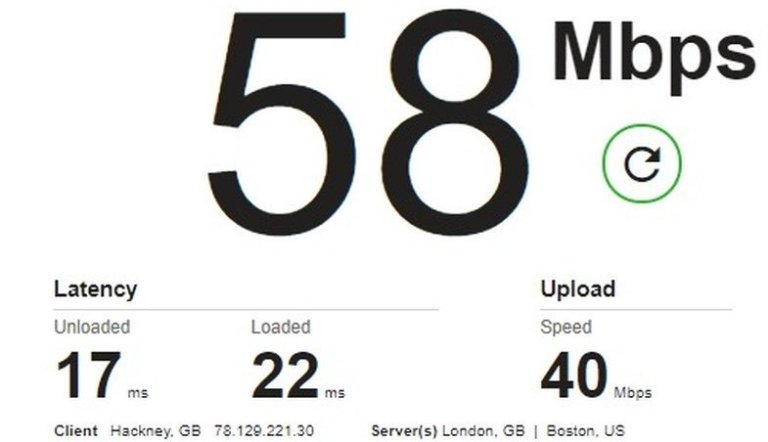 After that, we connected to a server from the United Kingdom, which is also near our actual area of residency. Speed rates slightly improved from the previous test, but were still low compared to other VPNs we've reviewed.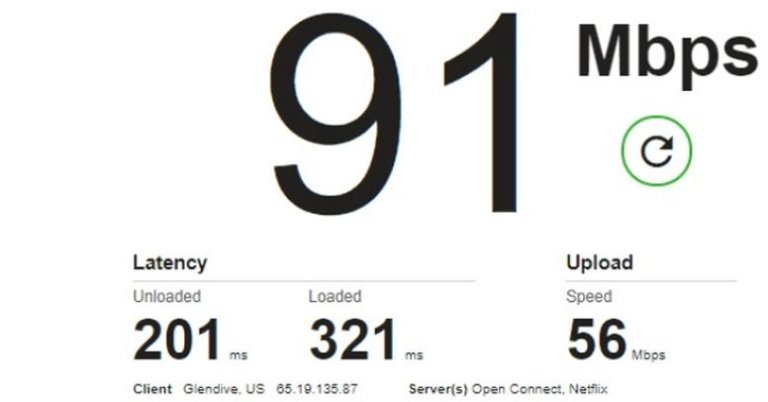 In our final speed test, we connected to a distant server from the United States. We expected speed levels to drop even further, but much to our surprise, they jumped to 91 Mbps, the best we registered under BolehVPN.
Is BolehVPN Fast?
We have reviewed so many VPN providers, and almost all of them had better results than BolehVPN. The VPN ranks just below average in terms of speed, which means you're better off using another, faster service. Nonetheless, some of these scores will do more than fine if you're simply browsing the web or checking your social media accounts.
But if you want to stream shows, movies, or sports, especially while you're abroad, you might encounter buffering issues.
---
Which Streaming Platforms Can BolehVPN Unblock?
VPN speed and unblocking capabilities are usually related, as a lot of users get a VPN to bypass geo-restrictions and stream their favorite shows while abroad.
You see, the majority of streaming platforms like Hulu, HBO Go/Now, and BBC iPlayer use geo-blocking technology to prevent users from accessing their content from overseas. Due to copyright agreements, these services can only offer their content to those who reside inside their broadcasting regions.
That is why Hulu and HBO Go/Now are only available in the US, while BBC iPlayer is restricted outside the UK. Even Netflix and Amazon Prime Video, which are accessible from almost anywhere, offer different catalogs depending on your country.
As a result, people started using VPNs to circumvent these restrictions and watch their favorite shows from anywhere. But in an advanced countermove, streaming platforms started blacklisting VPN IP addresses, meaning you couldn't bypass their geo-blocks anymore. Yet, some providers can still go undetected.
When we tested BolehVPN, we managed to access the majority of streaming services like US Netflix, Hulu, and BBC iPlayer. After all, this VPN has special servers for each purpose, including one for streaming and surfing. Moreover, BolehGeo servers will make you appear as if you were in the US, thus giving you access to American-restricted websites.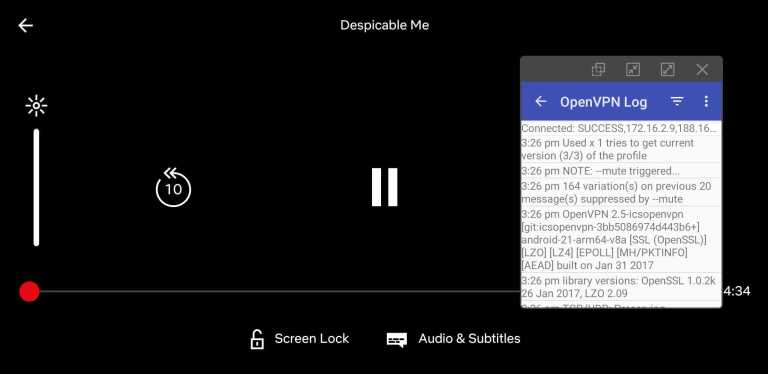 No Smart DNS
Premium VPN providers have compatible apps with the majority of operating systems. But some devices like gaming consoles and Smart TVs don't have VPN clients. Therefore, some services offer a Smart DNS proxy. This tool has only one job: unblocking certain streaming channels. It won't hide your IP address or encrypt your traffic. Instead, Smart DNS proxies only reroute the URLs that expose your location.
BolehVPN does not offer this feature, which is another area that needs improving.
---
P2P Support
We advise all torrent users to connect to a VPN before downloading files via peer-to-peer networks, especially if they live in countries where torrenting is illegal. Privacy features like encryption and zero-logging will protect you from legal action brought forth by copyright holders. That may include fines, the termination of your Internet connection, and in some cases, imprisonment.
Your VPN must support P2P activities first, of course, like BolehVPN does. Just don't use servers that fall under the Surfing/Streaming category as they do not support torrenting. You can use the Fully Routed servers instead.
"SurfingStreaming – This is the same as FullyRouted except that you cannot use this for peer-to-peer (P2P) download."

BolehVPN
---
BolehVPN Privacy and Security
When you think VPN, privacy should be the first thing that comes to mind. Speed and Internet freedom are crucial features, but if a VPN can't protect your anonymity, then it's not doing its job properly. After all, virtual private networks are first and foremost cybersecurity tools.
BolehVPN offers a decent lineup of first-rate privacy and security features. Overall, this is an area that impressed us.
Company Headquarters
A VPN's base of operations is a highly-important feature in terms of privacy. Some countries have privacy-friendly Internet regulations, while others enforce mandatory data-retention laws. In other words, VPN companies might receive government letters or subpoenas, forcing them to submit user data.
Countries that are part of the Five, Nine, and 14 Eyes alliances, for example, monitor and exchange user information. Their main focus is online surveillance, which means they can collect your online activities and share it among themselves. If your VPN is located in one of those countries, it could be big trouble for your privacy.
| | |
| --- | --- |
| Five Eyes | US, UK, Australia, Canada, and New Zealand |
| Nine Eyes | Five Eyes countries plus Denmark, France, Netherlands, and Norway |
| 14 Eyes | Nine Eyes members plus Belgium, Germany, Italy, Spain, and Sweden |
BolehVPN is headquartered in Seychelles, which is outside privacy-intrusive jurisdiction. Therefore, you don't have to worry about data-retention policies.
"We're a Seychelles incorporated company which is not subject to any mandatory data retention laws."

BolehVPN
Zero-logs Policy
According to the website, BolehVPN states that it does not collect users' sensitive data. That includes information like IP addresses, connection timestamps, and web destinations. But just like any other VPN, the company keeps a few records regarding payment details and subscription credentials.
"No we do not keep logs of user activity including user access, DNS requests, timestamps, bandwidth usage or user's IP addresses."

BolehVPN
The privacy policy also reveals that BolehVPN monitors the general traffic of servers, as well as the number of connections, which does not invade users' privacy.
However, the VPN openly says that it will enable logs in case of any unusual activities, formal complaints, government requests, misusage, and troubleshooting. This doesn't pose any threat to regular users though. It only means that those who use BolehVPN for illegal activities will get punished.

In short, BolehVPN won't monitor your activities unless you're abusing the service.
Military-grade Encryption
Just like every other premium VPN service, BolehVPN uses the Advanced Encryption Standard with 256-bit keys. It's military-grade encryption that government agencies like the NSA implements to protect classified information. To break AES-256, you'd have to go through trillions of possible combinations, which is so far impossible. It would take the world's supercomputers billions of years to crack this encryption algorithm.
As a result, Internet service providers, hackers, and government agencies won't be able to monitor or track your online activities.
Kill Switch and DNS Leak Protection
Due to several reasons, including an unstable Internet connection, your VPN connection sometimes drops. As a precautionary measure, some VPN providers offer a kill switch that disconnects you from the Internet if the service malfunctions. Therefore, your traffic won't leak to your ISP's servers.
BolehVPN apps feature a built-in kill switch called "Lockdown" to protect your online activities.
We also tested BolehVPN for potential DNS and IP leaks. We connected to a US server, then used an IP checker to see if the VPN successfully switched our IP address to an American one. As you can see below, BolehVPN is leak-proof, with no signs of IP, DNS, or WebRTC leaks.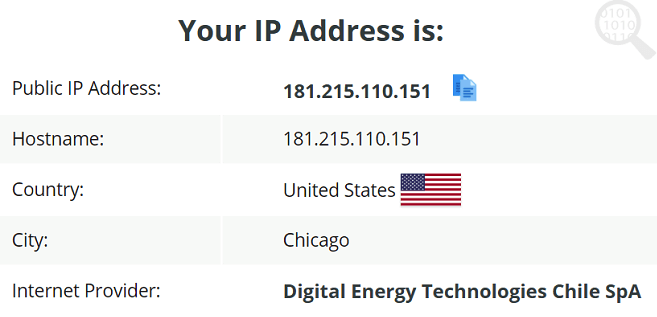 Warrant Canary
For total transparency, some VPN services set up a Warrant Canary page to notify users if the company received any secret government request or subpoena. The VPN creates this page because it cannot directly notify users of any user data requests.
So if the warrant canary page is still available on the website, then your VPN hasn't received any requests or letters yet. The idea comes from miners, who used to take canaries down the mine. If the birds start to fall and die, then it means there's a gas leak and the miners must evacuate immediately.
BolehVPN's Warrant Canary page is updated every first week of each month. Once this page is taken down, then take note that the VPN received a warrant, letter, or gag order.
Other Features
In addition to the above top privacy features, which are now standard among premium VPNs, BolehVPN offers additional characteristics, like:
Split tunneling: BolehVPN allows you to select which apps and traffic you want to send through its servers. Your remaining connection will travel through your ISP's servers just like during regular sessions.
Traffic obfuscation: This technology will hide the fact that you're using a VPN, which comes in handy in countries that ban VPN usage like China.
Port Forwarding Secrecy: Your online sessions won't be compromised as PFS will generate a unique key for each one. As a result, your communications and passwords will remain secure.
---
BolehVPN Customer Support
Since most people are not VPN experts, every provider must feature round-the-clock customer support. Users who are new to the VPN world will most likely have questions about the service and its features, and they need a knowledgeable team to help them.
Therefore, most VPNs allow users to contact them via email, support ticket, and most importantly, live chat. The latter is the fastest and easiest way to get in touch with your provider, especially if you have simple requests.
BolehVPN says it provides a "24×7 Online Customer Help Desk" on its website, but that's not entirely true. For one, it doesn't offer a live chat feature. And as I mentioned earlier, you cannot click the Help button at the bottom of the page. So the only way to contact the service is through email and support ticket.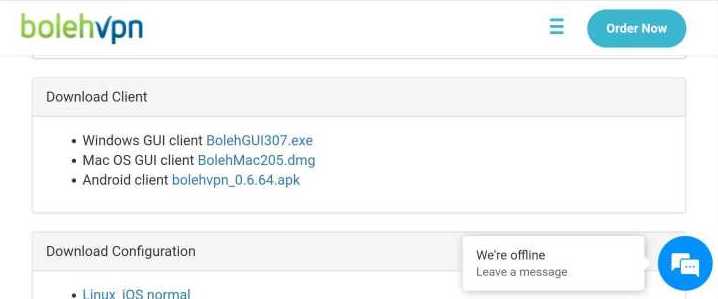 You can also check out the support page, which includes guides, FAQs, and articles.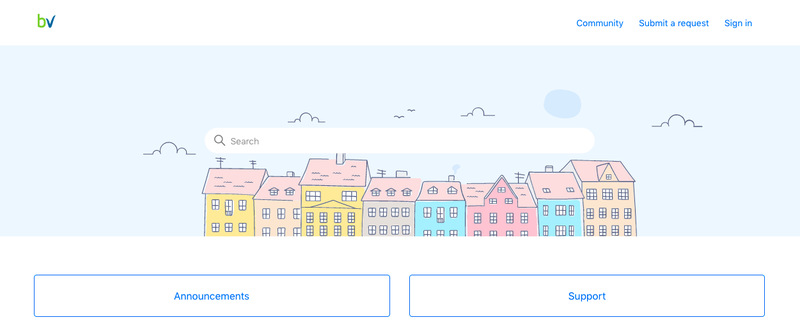 ---
How Much Does BolehVPN Cost?
When it comes to pricing, BolehVPN ranks in the average division. You'll find several subscription plans, but the one that offers the highest discount is the yearly package, which costs $79.99. Alternatively, you can get the weekly plan for $3.70. Here's the full price range: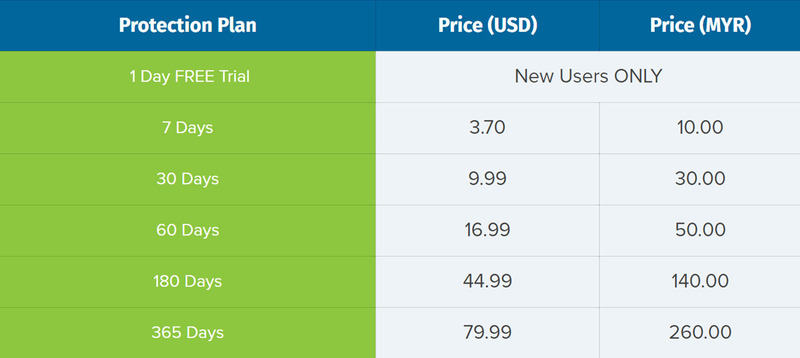 Full packages come with a 14-day refund policy, which is shorter than the usual 30-day period that most VPNs offer. But those who pay using cryptocurrencies like Bitcoin may not get a refund due to anonymity. Crypto refunds are also subject to a 2% administration charge.
Payment Methods
You can purchase any BolehVPN full plan with your Visa, MasterCard, American Express, and Discover credit card. Alternatively, you can use PayPal and cryptocurrency payments like Bitcoin and Monero. But as I mentioned above, you may not get a refund if you use the crypto method.
Free Trial
BolehVPN offers a one-day free trial for new subscribers, but they only have access to three servers. Some VPNs have longer trial periods, while others don't even offer free trials. Nonetheless, the 24-hour grace period and the 14-day refund policy should give you plenty of time to test the service before you commit to it.
---
Does BolehVPN Work in China?
Countries with strict Internet censorship like China don't appreciate it when users bypass their restrictions and access banned websites. That is why the Great Firewall of China blocks most virtual private networks. But thanks to its obfuscate technology, the firewall won't be able to detect that you're using BolehVPN, which allows you to unblock Google, Facebook, and Twitter.
---
The BolehVPN Review – Final Verdict
BolehVPN is safe to use and employs decent privacy features. It can also give you access to the most popular streaming services, especially those that are restricted to US residents. Moreover, it offers several subscription plans and supports cryptocurrency payments like Bitcoin. But that's where the fun ends.
The VPN only has dedicated apps for Windows and Mac and requires manual configuration on iOS and Android. Moreover, the apps are not fit for VPN beginners as they are hard to use and navigate. Even the company website has unclickable buttons and links.
And lets not forget about the limited server network and slow rates, in addition to the absence of a supportive customer service.
With all that in mind, we advise you to invest your money elsewhere because BolehVPN is not worth the hassle.
What did you make of BolehVPN? Leave your answers below.