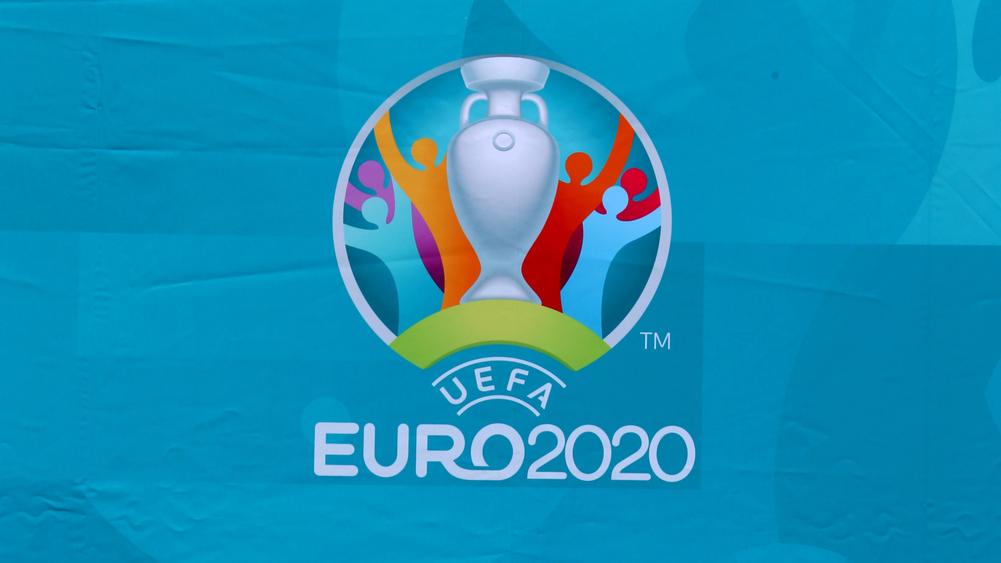 The European Football Championship is designated as the second-best tournament in the world after the World Cup. It's held every four years, displaying the top national teams in Europe.
Due to the Pandemic, we had to wait an extra year to see Europe's best collide on the soccer field. But now, the wait is over as the 2021 Euro commences on June 11th, 2021, and promises to provide top soccer action for a full month.
There are dozens of ways to stream the matches live on TVs, mobiles, and even computers as UEFA has made it possible through its broadcasting partners across the globe.
However, every single channel is restricted to its own country, meaning that anyone would be blocked if they try to access them from abroad. That's a problem we'll be fixing in this guide. So stick around and learn how to watch the 2021 European Championship live anywhere.
Euro 2021 – Official Broadcasters
The European Championship is one of the most popular tournaments in the world. In fact, it's probably the second most famous and most-watched soccer championship after the World Cup.
Numbers don't lie, and from what we've seen in the 2016 tournament, the European tournament solidifies its place in the football industry.
Back in 2016 when the host country was France, the Euro attracted more than 2 billion TV viewers. The final between France and Portugal (Alone) harnessed over 284.4 million as an "average in-home global audience."
While the tournament is watched all over the world, we have to state that viewers in Brazil and China helped raise the totals.
Now, the question is: How can this number be achieved? Quick answer, global broadcasting partners.
Almost every country has an official Euro broadcaster, which explains why this tournament has such a worldwide reach. Now, if you're searching for a Euro 2021 dedicated channel in your country, check the list below.
| Channel | Country |
| --- | --- |
| ESPN | United States |
| BBC/ITV (Free) | United Kingdom |
| Optus Sport | Australia |
| Globosat | Brazil |
| TSN | Canada |
| CCTV | China |
| TF1 (Free) | France |
| ARD/ZDF (Free) | Germany |
| Sonyliv | India |
| Rai (Free)/Sky Italia | Italy |
| Sky NZ | New Zealand |
| TV2 Play | Norway |
| ViaPlay | Denmark |
| YLE | Finland |
| Sport TV | Portugal |
| Match TV | Russia |
| Mitele (Free) | Spain |
| SVT/TV4 | Sweden |
| beIN Sports | Middle East |
| SuperSport | South Africa |
The table above showcases the top channels around the world, but it does not include everything. UEFA made sure to cover most of the world and it managed to deliver. If you want to see the full list, visit UEFA's official website.
Geo-Blocking Applies
Regardless of how many channels are available, some users/streamers will go through some issues while trying to watch their matches.
First, their country might not have an official channel for the tournament, which is pretty frustrating for soccer fans.
Second, channels tend to benefit from such events, financially speaking. In some countries, channels offer their services in exchange for a monthly/yearly fee, which can be inconvenient for a lot of streamers.
That's they resort to alternative channels in other countries. Unfortunately, that won't be a solution due to geo-restrictions.
You see, streaming services apply geo-blocking, a method to restrict user access based on his/her location. This mechanism checks your IP address to determine your physical whereabouts.
If you're not within the channel's coverage area, it'll block you almost instantly. For example, BBC iPlayer is only available in the UK and it requires a UK IP address to operate.
If you live abroad, that's exactly what you lack, which will result in the following error message if you try to access it.
"BBC iPlayer only works in the UK. Sorry, it's due to rights issues."
This comes as very bad news since BBC iPlayer allows you to watch every single Euro match for free.
We know, we know, a lot of bad news so far, but that's all about to change. When you're done with this guide, you'll be able to unblock any channel on the list above and watch the 2021 Euro live wherever you are. All you need is a Virtual Private Network.
Euro 2021 – Global Streaming Allowed
As mentioned, your location dictates what you get to visit and watch online. However, with a Virtual Private Network, there's no limitation to that.
A VPN is first and foremost a tool to protect your online activities from hackers and prying eyes. It encrypts your data by rerouting it through a private tunnel and hides your IP address along the way.
No, you won't be surfing the web IP-less, the VPN will assign you a temporary one based on the server's location.
For example, if you connect to an American server, you'll obtain a US IP address. Now, this doesn't just increase your anonymity, it also allows you to access US-based websites/channels such as ESPN regardless of your current physical location.
The same goes for all the streaming services in the list above, provided you connect to a server in their respective countries.
What You Need to Do
Accessing international channels to watch the 2021 Euro has never been easier. Just follow the steps below and you'll be a-okey:
First, subscribe to a VPN service. We highly recommend ExpressVPN, it has servers in 94 countries.
Next, download the VPN app on your device. You'll find dedicated clients on Android, Windows, Mac, iOS, as well as FireStick.
Log in with your credentials and open the server list.
Connect to a server according to the channel you want to watch the Euro on:

UK server for BBC iPlayer/ITV (Free).
US server for ESPN.
French server for TF1, etc…

Launch the channel's website or app if available.
Stream Euro 2021 wherever you are.
Now, we've recommended ExpressVPNfor several reasons. It has been around for more than a decade now, offering top security and privacy features to its customers.
The provider has more than 3000+ servers across 94 countries, giving users plenty of options to stream from, especially if they're looking to unblock Euro 2021 dedicated channels.
The service also offers blazing-fast speeds, a kill switch, split tunneling, Smart DNS, and dedicated web browsers. Not to mention a 30-day refund policy in case you change your mind.
ExpressVPN is excellent but it isn't the only provider capable of fulfilling the task at hand. Check them out in the table below.


30-Day Money-back Guarantee
Unlimited Bandwidth
Apps For All Your Devices
24/7 Live Support
Visit ExpressVPN
Free VPNs & Free Streaming
Connecting to a VPN server takes less than 10 seconds, which makes your job very easy. However, investing in the right VPN is very important as some of them are not worth your time, money, and even your privacy.
The word free is very tempting, we know. We all love free stuff, but sometimes, these products come with a hidden fee, especially when its software-related.
With VPNs, the fee would be your private information and browsing history. Free providers collect your data and sell them to sister companies in exchange for revenue.
How else do you think they pay for the servers they operate, regardless of how bad they are.
"YOU BECOME THE PRODUCT."
This is why we always recommend premium providers for better security, privacy, speed, and, of course, unblocking efficiency.
As for free streaming, we definitely go against that for many reasons. Such methods are illegal, and channels have been fighting this for a long time.
You might end up on the other side of a court order, having to pay huge fees for your violation. Moreover, free websites can be dangerous as they can be hosted by malicious entities waiting for the right moment to harvest your data or take over your device.
Be careful and stick to official services. It's better to pay a few extra pennies than to pay with your own private information.
Inside the 2021 European Championship
Soccer fans all over the world look forward to the competition every four years. However, due to the Coronavirus pandemic, the Euro 2020 tournament which was scheduled to take place in 2020 in 12 cities across 12 different countries was postponed to June 11, 2021.
So far, Spain and Germany have topped the competition with 3 title wins each, followed by France with two.
The defending champion is Portugal as it had to beat France in the final during the previous tournament. This year's Euro will be no different than any of the past ones. The excitement, the thrill, the cheers, and the over-the-top matches are all there.
So, now that you know how to stream it online, let us give you a glimpse of what to expect in the 2021 European Championship:
The Groups
The groups have been assigned, and what way to start the competition than with top-notch matches.
Group F is going to take the spotlight since we'll be seeing a 2016 rematch between France and Portugal so early into the championship.
Unfortunately, the group has 4 top teams we like to see in the knockout phase, but that's not going to happen. Here's how the groups stand:
| | |
| --- | --- |
| Group A | Turkey, Italy, Wales, Switzerland |
| Group B | Denmark, Finland, Belgium, Russia |
| Group C | Netherlands, Ukraine, Austria, Georgia, North Macedonia |
| Group D | England, Croatia, Czech Republic, Scotland |
| Group E | Spain, Sweden, Poland, Slovakia |
| Group F | Germany, France, Portugal, Hungary. |
The Schedule
The original tournament schedule was announced back on 24 May 2018. Fast forward to 2019, UEFA announced the kick-off times of the remaining group stage and round of 16 matches.
However, in 2020, the COVID-19 Pandemic took its toll on the tournament, forcing UEFA to create a revised match schedule for the tournament in 2021.
The two schedules remain identical but shifted one day earlier from 12 to 11 June for the opening match to remain on a Friday.
Friday, 11th June
Italy vs. Turkey (Rome; 3 p.m. ET, 9 p.m. CET)
Saturday, 12th June
Wales vs. Switzerland (Baku, 9 a.m. ET, 3 p.m. CET)
Denmark vs. Finland (Copenhagen, noon ET, 6 p.m. CET)
Belgium vs. Russia (Saint Petersburg, 3 p.m. ET, 9 p.m. CET)
Sunday, 13th June
England vs. Croatia (London, 9 a.m. ET, 3 p.m. CET)
Austria vs. North Macedonia (Bucharest, noon ET, 6 p.m. CET)
Netherlands vs. Ukraine (Amsterdam, 3 p.m. ET, 9 p.m. CET)
Monday, 14th June
Scotland vs. Czech Republic (Glasgow, 9 a.m. ET, 3 p.m. CET)
Poland vs. Slovakia (Dublin, noon ET, 6 p.m. CET)
Spain vs. Sweden (Bilbao, 3 p.m. ET, 9 p.m. CET)
Tuesday, 15th June
Hungary vs. Portugal (Budapest, noon ET, 6 p.m. CET)
France vs. Germany (Munich, 3 p.m. ET, 9 p.m. CET)
Wednesday, 16th June
Finland vs. Russia (Saint Petersburg, 9 a.m. ET, 3 p.m. CET)
Turkey vs. Wales (Baku, noon ET, 6 p.m. CET)
Italy vs. Switzerland (Rome, 3 p.m. ET, 9 p.m. CET)
Thursday, 17th June
Ukraine vs. North Macedonia (Bucharest, 9 a.m. ET, 3 p.m. CET)
Denmark vs. Belgium (Copenhagen, noon ET, 6 p.m. CET)
Netherlands vs. Austria (Amsterdam, 3 p.m. ET, 9 p.m. CET)
Friday, 18th June
Sweden vs. Slovakia (Dublin, 9 a.m. ET, 3 p.m. CET)
Croatia vs. Czech Republic (Glasgow, noon ET, 6 p.m. CET)
England vs. Scotland (London, 3 p.m. ET, 9 p.m. CET)
Saturday, 19th June
Hungary vs. France (Budapest, 9 a.m. ET, 3 p.m. CET)
Portugal vs. Germany (Munich, noon ET, 6 p.m. CET)
Spain vs. Poland (Bilbao, 3 p.m. ET, 9 p.m. CET)
Sunday, 20th June
Italy vs. Wales (Rome, noon ET, 6 p.m. CET)
Switzerland vs. Turkey (Baku, 3 p.m. ET, 9 p.m. CET)
Monday, 21st June
North Macedonia vs. Netherlands (Amsterdam, noon ET, 6 p.m. CET)
Ukraine vs. Austria (Bucharest, noon ET, 6 p.m. CET)
Russia vs. Denmark (Copenhagen, 3 p.m. ET, 9 p.m. CET)
Finland vs. Belgium (Saint Petersburg, 3 p.m. ET, 9 p.m. CET)
Tuesday, 22nd June
Czech Republic vs. England (London, 3 p.m. ET, 9 p.m. CET)
Croatia vs. Scotland (Glasgow, 3 p.m. ET, 9 p.m. CET)
Wednesday, 23rd June
Slovakia vs. Spain (Bilbao, noon ET, 6 p.m. CET)
Sweden vs. Poland (Dublin, noon ET, 6 p.m. CET)
Germany vs. Hungary (Munich, 3 p.m. ET, 9 p.m. CET)
Portugal vs. France (Budapest, 3 p.m. ET, 9 p.m. CET)
The schedule above represents the Group Stage. If you want to keep up with the entire completion, please visit UEFA's official website.
Stream Euro 2021 Live – Final Words
We know that there's huge excitement all over the world to watch the upcoming Euro 2021 Championship. Now, wherever you may be, you can stream the competition with ease.
All you have to do is follow the steps provided in this guide and tune in on June 11th, 2021 for the best soccer experience this year. Who do you think will win this year? Will Portugal regain their championship and add an extra win to their arsenal?
Will Spain win its 4th title? If you have predictions or questions you'd like to share, please drop them in the comments below. We'll be here to aid you anytime.