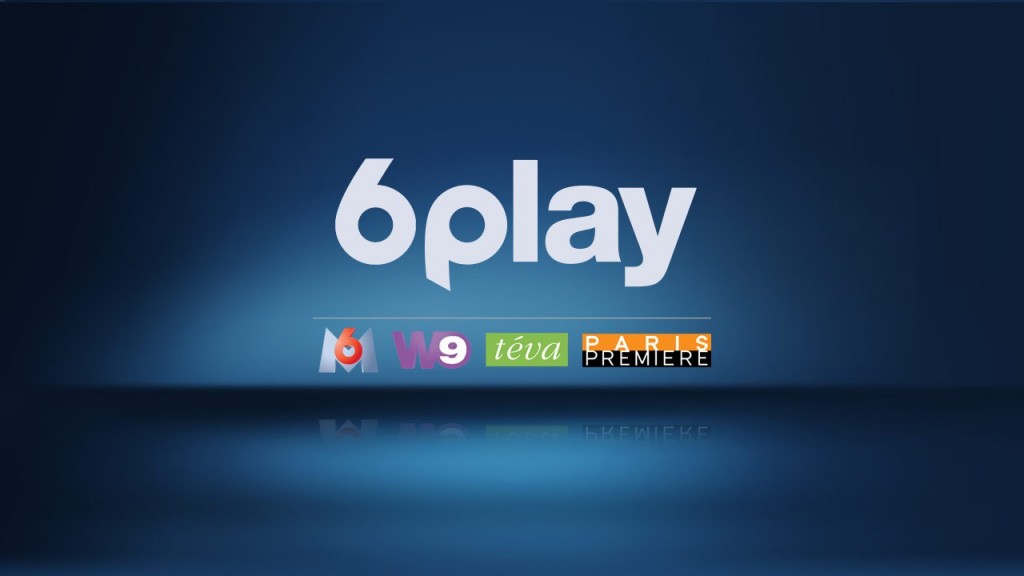 The French region is pretty much known for providing the best streaming services in the world. Not only that, but it also has its fair share of free ones as well. The first one that comes to mind is M6 (6Play), which is only available for French residents.
Due to geo-restrictions, 6Play doesn't operate outside France. In other words, ex-pats and travelers in the US, UK, Canada, Australia, and elsewhere abroad have no access to what the channel offers.
6Play's broadcasting agreements prohibit it from distributing its content outside the French region. But we're here to change that. Here's how you can watch M6 outside France.
Unblock 6Play Anywhere – An Instant Solution
Time needed: 4 minutes
Unblocking M6 outside France requires no extensive knowledge. All you have to do is follow the steps below:
Subscribe to a VPN service.

The VPN should have speedy servers in France. Our top recommendation goes to ExpressVPN.

Install the VPN app.

Get the VPN application from your native app store.

Activate the VPN client.

Sign in with your username and password.

Connect to a French server.

This process will give you a French IP address.

Visit M6's website or launch the 6Play app.

Sign in with your 6Play account. It's free.

Watch 6Play anywhere outside France.

Enjoy French television at its best wherever you are.
6Play Anywhere – The Full Unblocking Process
The steps above are practically the last thing we did during our unblocking process. If you want to know how this worked out, check this comprehensive guide:
What You Need
To access M6 outside France, you'll need the following:
A VPN subscription.
An M6/6Play account.
A 6Play compatible streaming device.
M6 – What's in France, Stays in France
M6 is one of the best and most popular channels in France. In fact, it's the third most-watched television network in the French-speaking world.
The channel has a viewership rate of 6.4M total views, particularly among users in their 30s. However, this high number only reflects those residing in the French region.
M6 applies geo-blocking, where it examines your IP address to determine your location and allows/declines your access accordingly.
To access the channel, you need a French IP address. If you live abroad, such an IP is exactly what you lack, which results in one of these error messages:
"Désolé, cette vidéo n'est pas accessible dans votre pays."

"Désolé, cette vidéo n'est pas accessible depuis votre zone géographique. ERROR_MEDIA_LAYOUT_LOCK_GEOLOCATION."

These errors will show up to anyone living abroad trying to watch what 6Play has to offer. However, if you follow the steps provided above, not only can you stream M6, but also every single French service wherever you are.
A VPN's Benefits
Just so you know, the entire process would never be successful if a VPN is not present. A Virtual Private Network is the only tool that can virtually change your location and make you appear as if you're browsing the web from a different country.
It hides your IP address, which grants you complete anonymity as you surf the internet. With a cloaked IP, you can prevent your ISP, government, and even websites from tracking what you do online.
Aside from that, a VPN protects your data using military-grade encryption. Well, reputable ones do that – not the free apps you see on the internet.
When you connect to a server, let's say France, the VPN will grant you a temporary French IP address. That's exactly what you need to access the likes of 6Play in your current location.
It's pretty easy, especially for non-tech-savvy users that have limited knowledge in these kinds of departments. In general, a VPN can do the following:
Encrypts your data for extra security.
Hides your IP for better privacy.
Unblocks streaming services.
We recommended ExpressVPN for a reason. In order to unblock 6Play, you'll need a reputable VPN that can actually get the job done. That's why you should never use free services.
Even if the free VPN is credible, there's little to no chance you'll even get a French server, let alone good-quality streaming.
According to our tests, ExpressVPN, along with all the providers in the table below can get you M6 outside France.


30-Day Money-back Guarantee
Unlimited Bandwidth
Apps For All Your Devices
24/7 Live Support
Visit ExpressVPN
Get 6Play on Any Device Anywhere
To be able to stream 6Play, you need to create a free account. That's easily done provided you follow the instructions on their website. Once that is done, you can proceed to get the app by following the steps provided below.
Mobile
To watch 6Play on your iOS or Android mobile, you must first connect to a French VPN server. Once you do that, change your app store region to France:
Next, download the app, sign in with your account, and start streaming.
Desktop
On Windows PC or Mac, all you have to do is connect to a French VPN server, visit 6Play's website, sign in with your account, and watch your videos.
How Long Do Programs Stay on 6Play?
It depends on the broadcasting rights. They might stay for 1 week on the 6play website and the 6play app if not more.
Yes, 6Play is totally free – no subscription required.
What Devices Can I Watch 6Play on?
6Play is available on Android, iOS, PC, and Mac devices.
What Programs Can I Watch on M6?
Once you get 6Play, you can watch the following:
Europa League
Nations League
Salto
NCIS
Community
Elementary
Sweet Diva
Une Femme
Racines
Hawaii Five-0
Why do I see Ads While Watching 6Play?
6Play is a free channel. Advertising is a necessary action to allow the free availability of programs on the platform.
Unblock M6 Outside France – Mission Accomplished
M6 is one of the top 3 streaming services in France. In other words, ex-pats living abroad will be losing a huge source of entertainment once they leave the country.
Once you're done with this guide, 6Play will be all yours regardless of your location. Just follow the steps provided in this walkthrough and you're all set. If you need more help, contact us in the comment section below.