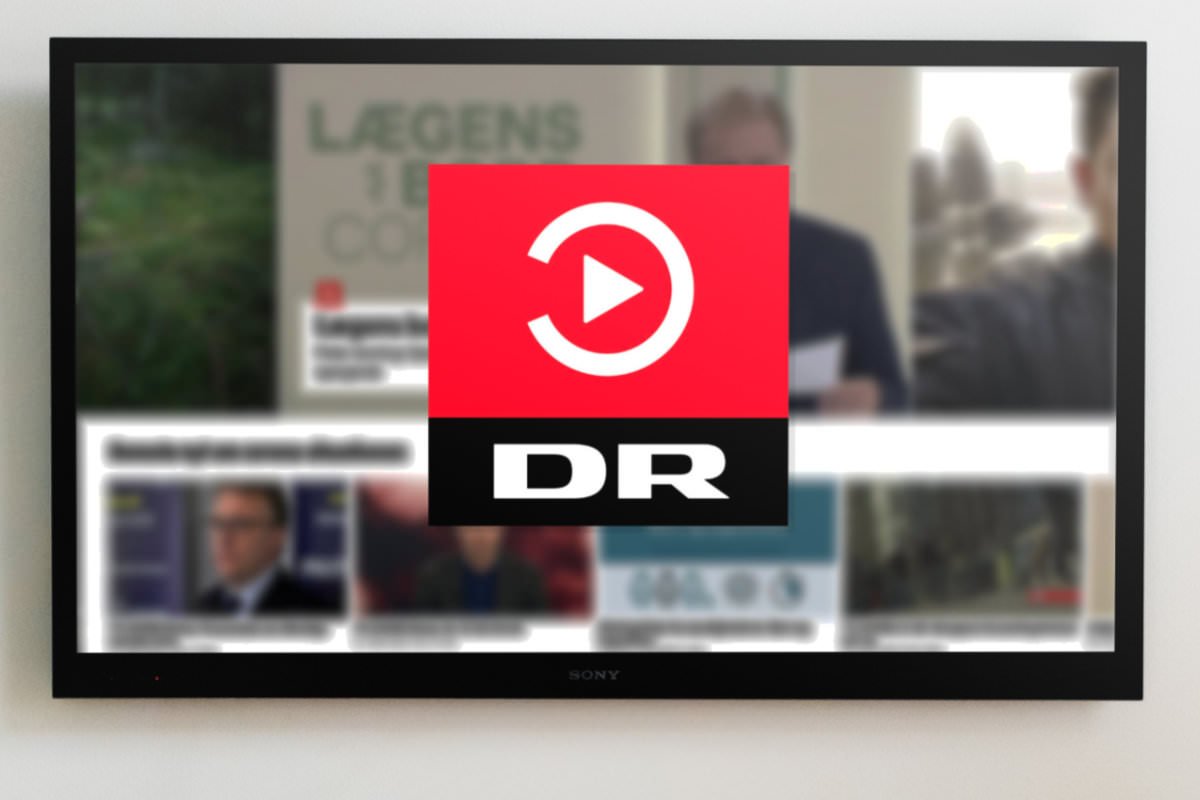 Danish television is well known all over the world for its richness in terms of content. As most streaming services in the region are premium, DR TV stands out for being completely free. However, it still has one thing in common with other channels – DR.dk is geo-blocked outside Denmark.
The service only operates within Danish borders. In other words, streamers and ex-pats in the US, UK, Canada, Australia, and elsewhere abroad have no access to what the channel has to offer.
Geo-restrictions can be frustrating, especially when it comes to a free channel that offers premium content. Well, we're about to change that. Here's how you can watch DR TV anywhere.
Unblock DR TV Anywhere – A Few Simple Steps
Time needed: 3 minutes
This is so easy, which is why we won't be taking too much of your time. This is how you can unblock DR.dk anywhere outside Denmark:
Subscribe to a VPN service.

Pick a VPN that has Danish servers. We recommend ExpressVPN.

Get the VPN application.

Download and install the VPN client on your device.

Submit your credentials.

Open the app and sign in with your VPN account.

Connect to a server in Denmark

This will give you a Danish IP address.

Launch DR TV's app or website.

To help you get the channel on your device, we've included a comprehensive guide below.

Watch DR.dk anywhere.

Enjoy DR TV wherever you are.
DR TV – The Detailed Unblocking Process
The steps above are exactly what you need to unblock DR TV outside Denmark. However, it took us an entire process to get there and we'd like to share it with you in the following walkthrough:
What You Need
To get DR TV in your region, make sure you have all of the following first:
A VPN subscription.
DR TV account (For extra features).
A DR TV-compatible streaming device.
DR TV – A Denmark-Exclusive Service
DR TV is one of the most popular streaming services in the Danish region. In fact, back in 2017, the service was at its peak when "Doctors" aired.
The show harnessed 2.5 million viewers, with a peak of 4 million. It didn't end there. Even with a huge channel like TV2 Play around, DR TV managed to stand its ground in terms of viewership.
Not only that, DR TV scored big when it secured the rights to broadcast the 2020 Euro competition. That solidified its place among the giants in Denmark.
Unfortunately, having the privilege to stream DR TV for free is only a thing Danish residents can benefit from. The channel applies geo-blocking, where it restricts your access based on your location.
Since it's geo-restricted to Denmark, it requires a Danish IP address, which is something users living abroad lack. If you attempt to stream DR TV overseas, some titles might work (On-Demand).
If it's any other title or a live broadcast, one of these error messages will pop up:
"Vi kan se, at du ikke befinder dig i Danmark. Derfor vil indholdet på DRTV være begrænset."

"Beklager. Indholdet er kun tilgængeligt i Danmark, Grønland og Færøerne."
Unlike other streaming services, the channel doesn't block everything overseas. However, it does prohibit access to important titles and live broadcasts.
Luckily, with the steps above, you won't need to worry about that anymore. All you have to do is follow them and you'll be able to watch DR TV wherever you may be.
What is a VPN?
Before we explain what a Virtual Private Network is, we have to note that the entire unblocking process depends on having one.
A VPN is a tool used by companies and individuals while browsing the web to enhance their security and anonymity.
With a VPN, you get to encrypt your data and deem it unreadable by any third party that might intercept it. Moreover, once you establish a connection, the VPN hides your IP address and grants you a new one in the country where the server is located.
As a result, you'll browse the web anonymously and get to access geo-restricted content in that region. For example, if you connect to a server in Denmark, you'll receive a Danish IP address. As a result, you'll be able to stream the likes of DR TV anywhere you may be.
Having a VPN gives you so many privileges while browsing the web. However, operating with the wrong one might do you more harm than good.
If you prefer free apps, we highly suggest you avoid them in the VPN department. They invade your privacy and their services are not well equipped to unblock channels like DR TV.
As a recommendation, we suggest you stick to premium providers like ExpressVPN. It has servers all over the world and provides blazing fast speeds for seamless streaming. If that's not what you're looking for, make sure to check the following table for top alternatives.


30-Day Money-back Guarantee
Unlimited Bandwidth
Apps For All Your Devices
24/7 Live Support
Visit ExpressVPN
Get DR TV Anywhere on Any Device
Now that you know how to unblock the channel, here's a step-by-step guide on how to get it on any compatible device you might be operating:
To get DR TV on your Android or iOS mobile devices, all you need to do is the following:
Connect to a VPN server in Denmark.
Switch your native app store region to Denmark:
Download and install the DR TV application.
Select your video and start streaming.
If you're one of those who like to stream their content on Windows or Mac, DR TV can be streamed by following these steps:
Connect to a Danish VPN server.
Open your preferred browser and visit DR TV's website.
Sign in with your account (Not necessary).
Pick the title you wish to stream.
Enjoy!
DR TV Anywhere – FAQ
Need to know more about DR TV? We made sure to include all the information you seek in the following section.
What Are DR TV's Compatible Devices?
DR TV is accessible via Windows, Mac, iOS, and Android.
Can I Watch DR.dk Outside Denmark?
If you're living abroad, you can stream select on-demand titles. Anything else, including live streaming, is blocked overseas.
What Channels Can I Stream Using DR TV?
Once you unblock the service abroad, you'll be able to stream channels like DR 1, DR 2, DR 3, DR K, DR Ultra, and DR Ramasjang.
Can I Watch DR.dk Using Kodi?
Yes, you can. The Kodi platform has an official DR TV add-on in its repository that you can install and stream whenever you want. You'll also need a VPN to watch it abroad.
Do I Need a DR TV Account to Watch Its Content?
An account is not needed to stream DR TV. However, with one, you get extra privileges such as continuing your video from the point where you stopped.
DR TV is a free-to-air channel. In other words, it's completely free and requires no subscription to operate.
DR TV Unblocked – Danish Television Anywhere
DR.dk is a not-so-hidden Danish gem that anyone should have. The channel does give overseas residents a taste of what it has to offer by allowing some content to be streamed abroad.
However, to unlock the channel's full potential, the guide above is needed. All you have to do is follow every step carefully and DR.dk will be yours. If you need extra assistance, make sure to drop us a line in the comment section below.