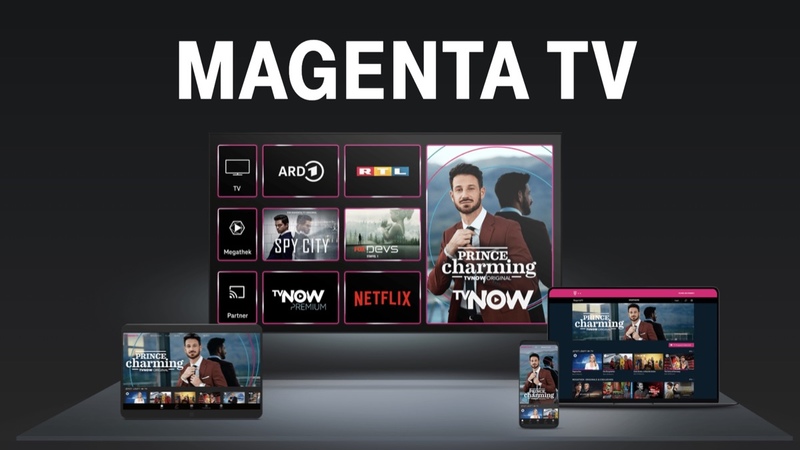 Germany has no shortage of streaming channels that cater to everyone's tastes. ARD and ZDF are enough to provide everything you need. But with a channel like Magenta, you can combine entire libraries into one. The only problem is that the channel only operates in Germany.
Streaming channels all over the world have one thing in common – they all apply geo-blocking. Due to copyright reasons, you can't stream Magenta overseas.
This will change in a matter of minutes. In this guide, you'll learn how to bypass regional restrictions and watch Magenta TV anywhere outside Germany.
Unblock Magenta – Quick Guide
Time needed: 4 minutes
Getting Magenta TV outside Germany requires no special technical skills. All you have to do is follow the steps below:
Subscribe to a VPN service.

If you want credible German servers, we recommend using ExpressVPN.

Get the VPN application.

Install the VPN client on your Android, iOS, PC, or Mac.

Sign in with your account.

Submit your username and password.

Open the server list.

Connect to a server in Germany.

Launch the Magenta TV website or app.

Sign in with your Magenta account.

Stream Magenta anywhere.

Enjoy live and on-demand content anywhere.
Magenta TV Anywhere – Full Guide
Magenta TV is geo-blocked and the steps above allow you to access it wherever you are. However, an entire process got us there, which we shared in the following full evaluation:
What You Need
To get Magenta TV in your region, you need everything on the list below:
Magenta subscription.
A VPN account.
Magenta-compatible device.
Magenta TV – Only Available in Germany
When it comes to streaming, every single channel has licensing agreements. In other words, it's only eligible to show its content in certain areas.
Magenta's popularity keeps increasing every day. The channel has harnessed a total of 3.48 million subscribers. But that number only reflects those in Germany.
Magenta examines your IP address to determine your location. If you live outside Germany, you'll be approaching the channel without a German IP address.
As a result, the service will block your access on the spot. All you'll be getting is the following error message instead:
"Abspielen nicht möglich. Der Inhalt kann nur in Deutschland und im EU-Ausland abgespielt werden, nicht in Drittländern. Zum Abspielen im EU-Ausland müssen Sie sich zuvor alsWohnsitzinhaber in Deutschland identifizieren. (E792FA184CF8176A063E65A458DB884D)."
Geo-restrictions can be bypassed by changing your IP address to that required by the channel. Luckily, with the steps above, you can easily do that and watch Magenta TV wherever you may be.
What a VPN Does!
With a Virtual Private Network, you get to elevate your online security and privacy to a whole new level. If you're using a reputable VPN, rest assured that your data is protected using military-grade encryption.
Moreover, a VPN anonymizes your internet browsing by cloaking your IP address. When you establish a connection, the VPN hides your IP and replaces it with a new one based on the server's location.
With this newly acquired IP, you can access geo-restricted content in that region wherever you might be. For example, if you connect to a server in Germany, you'll receive a German IP address.
As a result, you can watch Magenta TV, as well as all German TV channels anywhere in the world. In general, a VPN does the following:
Protects your data using military-grade encryption.
Bypasses geo-restrictions.
Cloaks your IP address for total anonymity.
We recommended ExpressVPN for a reason. Speedy servers are required for seamless streaming, and that's exactly what the service provides.
Not all VPNs can unblock Magenta TV, but we've tested as many as possible. If ExpressVPN is not your choice, the following providers will also get the job done.


30-Day Money-back Guarantee
Unlimited Bandwidth
Apps For All Your Devices
24/7 Live Support
Visit ExpressVPN
Can I Watch Magenta with a Free VPN?
As previously stated, not all VPNs work with Magenta, especially free ones. These providers don't have an extensive server list or streaming support, and online channels easily detect their IP addresses. Therefore, finding a free VPN that can unblock Magenta is even trickier than choosing a premium VPN.
After testing several providers, only Qamo VPN managed to access Magenta successfully. The German server – based in Frankfurt – was fast and reliable, allowing us to stream without interruptions. Moreover, Qamo offers global server locations like the US, Canada, France, Netherlands, UK, Japan, and more.
The app also features a number of key privacy tools like the kill switch, which prevents user data leaks if the VPN connection is interrupted. Military-grade encryption and a strict no-logs policy make Qamo one of the best free VPNs for Magenta streaming.
Get Magenta on Any Device Anywhere
Once you get yourself a VPN account and a Magenta subscription, you can proceed to get the channel on the device you're operating:
Do you want to watch Magenta on Android or iOS devices? Here's what you need to do:
Connect to a German server.
Switch your app store region to Germany:
Download and install the Magenta app.
Sign in with your account and start streaming.
On Windows or Mac, the process is very simple. Just connect to a German server and go to Magenta TV's official website. On the page, sign in with your account, pick your video, and start streaming.
With FireStick, it's very easy to get Magenta TV. Connect to a German server and change your Amazon account to Germany.
Download the Magenta TV application, sign in with your account, and start watching your favorite programs and sports wherever you are.
To get Magenta on your Smart TV or Apple TV, you must first configure the VPN on your router and set the connection to a German server.
Next, change your Samsung Smart TV or Apple TV region to Germany and download the magenta app. Finally, launch Magenta, sign in with your account, and start streaming.
Magenta TV Anywhere – FAQ
If you want to know more about Magenta TV, make sure you go through the following FAQ section:
What Devices Can I Watch Magenta on?
Magenta can be accessed through its website or its dedicated application. As of now, you can stream the channel's content on the following devices:
Windows
Mac
Android
iOS
Apple TV
Chromecast
Samsung Smart TV (Tizen)
Amazon Fire Stick
Android TV (Sony, Nvidia Shield TV, Magenta TV Stick, Xiaomi, HiSense, etc.)
Where is Magenta Available?
Magenta TV is only available in Germany, Austria, and the rest of the European Union.
Magenta TV is a premium channel that requires a subscription. You can't access it for free.
Can I Unblock Magenta with a free VPN?
No, you can't. Even some premium providers weren't able to unblock the channel outside Germany.
Magenta TV Unblocked – Summing Up
Magenta TV has reached a global status, but now, it's gonna have global access once you're done with this guide.
With the steps provided above, not only can you get Magenta, but you can also stream any service provided you connect to the right server. If you have any questions, make sure to drop us a line in the comment section below.