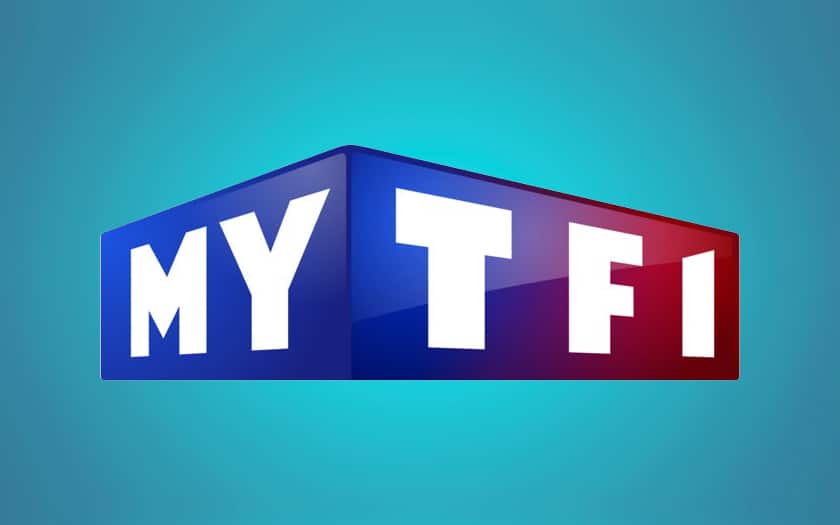 The French region has no shortage of streaming channels, but how many can we describe as Free? We'll answer that – a few. However, when TF1 is concerned, we must praise what French TV offers. Unfortunately, the channel is geo-blocked outside France.
TF1 is a free-to-air service that provides both live and on-demand content. It's also a prominent sports provider in the country. These privileges are offered to French residents only.
If you're abroad, access to TF1 is wholly prohibited due to geo-restrictions. Well, that won't be the case for long as we're here to help. If you want to watch TF1 in your region, this guide is everything you need.
MyTF1 Anywhere – Quick Guide
Time needed: 3 minutes
Getting TF1 requires no special internet skills. All you have to do is follow the steps below, and you'll be watching TF1 wherever you are in no time:
Subscribe to a VPN service.

If you're looking for good connection speeds, we recommend using ExpressVPN.

Get the VPN app.

Download and install the VPN software on your device.

Activate the VPN client.

Sign in with your username and password.

Connect to a French server.

This process will grant you a French IP address.

Launch TF1's website or app.

To get the channel on your device, follow the guide below.

Watch TF1 anywhere.

Enjoy the best in sports, shows, and programs live and on-demand anywhere.
Unblock TF1 Anywhere – The Full Guide
When it comes to watching geo-blocked content abroad, we follow a thorough testing process before we end up with the steps above.
If you want to learn more about TF1 and its geo-blocking mechanism, make sure to give this comprehensive walkthrough a quick read:
The Requirements
To unblock TF1, you need everything on the list below:
A VPN subscription.
A TF1 account (Not necessary – extra features).
TF1-compatible streaming device.
MyTF1 – Only in France
When it comes to streaming content, most channels apply what we call geo-blocking. This mechanism is used to protect copyrights as agreements only allow them to broadcast in specific locations.
TF1 is one of the most popular channels in the French region – if not the most popular one. The channel has a record of 8 million regular viewers, which is higher than what channels like M6 and France TV have amassed.
Unfortunately, these numbers only reflect those living in France. Anyone living abroad has no access to what the channel has to offer.
You see, TF1 examines your IP address the moment you visit its website or launch its app. Since it's only available in France, it requires a French IP address.
If you're living abroad, a French IP address is exactly what you don't have, resulting in one of these error messages:
"Ce contenu est indisponible dans votre région."

"Cette vidéo n'est pas disponible depuis votre zone géographique."

"500 Oh nooon… Il semblerait qu'il y ait un problème de diffusion. La page que vous essayez d'atteindre ne fonctionne pas correctement."
These errors will pop up for anyone living in the UK, Canada, Australia, Germany, and elsewhere outside France.
However, if you follow the steps provided above, you can bypass regional restrictions and stream TF1 wherever you may be.
Virtual Private Networks 101
Changing your online location is the key to this task's success. However, this cannot be done using your typical fake GPS apps. It all lies in your IP address, which is why a Virtual Private Network is needed.
A VPN is a cybersecurity tool that elevates your security and anonymity to a whole new level. It encrypts your data and deems it unreadable by any third party that might intercept it.
Moreover, the VPN hides your IP address and anonymizes your internet browsing. Once you establish a connection to a server, the VPN grants you a temporary IP address in the country where it's located.
As a result, you'll earn complete anonymity as well as full access to websites and streaming services exclusive to that region.
For example, if you connect to a server in France, you'll receive a French IP address. Consequently, you'll be able to watch the likes of M6, France TV, and, of course, TF1, regardless of your physical location. In general, a VPN does all of the following:
Encrypts your data and increases your online security.
Cloaks your IP address and enhances your anonymity.
Unblocks major streaming services anywhere.
Bypass ISP throttling for better connection speeds.
If you look for VPNs using any search engine, hundreds will show up. However, not every VPN can get the job done, especially if they offer their services for free.
To unblock TF1 and other popular channels, we recommend using a reputable provider such as ExpressVPN. It has servers all over the world, including a couple in France.
Not only that, but it also provides excellent speeds to maintain video quality while watching live and on-demand content.
While ExpressVPN tops our recommendation list, we did find several other VPNs that showed significant results. Make sure to check them out in the table below.


30-Day Money-back Guarantee
Unlimited Bandwidth
Apps For All Your Devices
24/7 Live Support
Visit ExpressVPN
Get TF1 Anywhere on Any Device
Now that you have a VPN subscription, you can visit TF1's website to create a free account. It's straightforward and simple. Just follow their instructions, and you'll be able to get yourself an account in no time.
Once you do that, you can proceed to the installation process. Each device requires several different steps to get TF1 on. That's why we created the following guide to help you out:
iOS
If you want to watch TF1 on your iPhone or iPad, the following steps should be taken:
Connect to a VPN server in France.
Change your Apple Store's region to France.
Download the MyTF1 application.
Sign in with your account.
Start watching.
Android
TF1 has a dedicated application for Android mobile. To get it, follow the steps below:
Connect to a French server.
Switch your Google Play Store region to France.
Download and install MyTF1.
Log in with your credentials.
Enjoy!
Desktop
On your Windows PC or Mac, these steps will get you TF1:
Connect to a French server.
Launch your preferred browser and head over to TF1's website.
On the top right of the screen, click on the login icon.
Enter your username and password.
Watch top content wherever you are.
Unblock MyTF1 Anywhere – FAQ
Do you want to know more about TF1? Make sure to check the following section for additional information:
Yes. All you need to watch TF1's content is a free account, and you'll be able to access both its live and on-demand library.
TF1 Max is the premium version of the channel. It allows you to stream additional content not available in the free tier.
What Devices Can I Watch TF1 on?
TF1 is available on Windows PC, Mac, Android, as well as iOS.
Once you connect to a French server and sign in, you'll be able to stream the following:
Research Unit
Anything Goes
MasterChef France
Vive la Colo!
La Vie Devant Nous
Tomorrow is Ours
Le Bazar de la Charité
Téléfoot
The Masked Singer
The Voice Kids
No Limit
Danse Aves Les Stars
The Voice France
Unfortunately, Kodi users cannot watch TF1 on the platform as it doesn't have an official add-on.
Stream MyTF1 Anywhere – Final Words
TF1 is a must-have channel, but it's geo-blocked. You cannot normally access it from outside of France. Well, that's in the past, as this guide provides you with all the means to bypass regional restrictions and watch the service wherever you are.
The channel has all sorts of content, including sports. In other words, you now have a service that offers all the content you might desire. If you have additional questions, make sure to contact us in the comment section below.