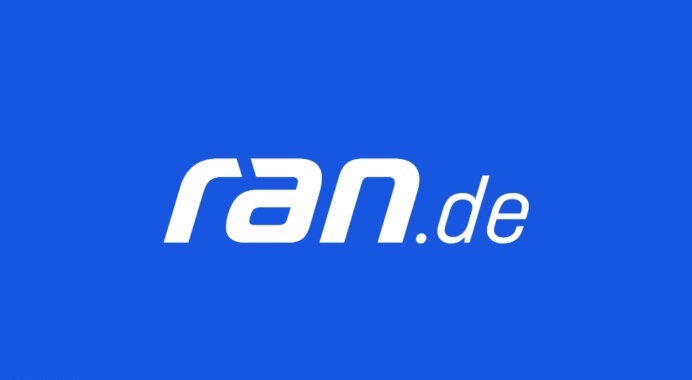 German television has no shortage of streaming channels. Services like Magenta, DAZN and the likes all cater to a streamer's taste. However, these are premium. When it comes to free streaming, ran.de definitely takes the top spot. Unfortunately, this service only operates within the German region.
In other words, ran.de is only available to German residents. Those living abroad in countries such as the US, Canada, and Australia have no access to what the service has to offer.
Having a free channel that provides premium content is definitely what an avid streamer craves. And that's why we're going to help. Here's how you can watch ran.de anywhere in the world.
Unblock ran.de Anywhere – Quick Steps
Time needed: 3 minutes
Unblocking ran.de is quite an easy task, actually. All you need to do is follow the steps below, and you'll be watching the best shows and sports wherever you are:
Get yourself a VPN subscription.

Sign up with a VPN service. We recommend ExpressVPN.

Install the VPN application.

You can find dedicated clients on Android, iOS, PC, and Mac.

Sign in with your account.

Submit your username and password.

Connect to a German server.

This process will grant you a German IP address.

Launch ran's application or visit its website.

You can learn how to get the channel on any device by following this guide.

Watch ran.de anywhere.

Enjoy top programs and sports wherever you are.
Get ran.de Anywhere – Full Walkthrough
Getting to the steps above required an entire process. If you want to know more about ran.de's geo-blocking mechanism and how we reached this stage, make sure to go through the following comprehensive guide:
What You Need
Getting ran.de outside Germany requires everything on the list below:
A VPN account.
ran.de compatible streaming device.
A ran.de account (Extra privileges).
ran.de – An Exclusive German Channel
Germany has its fair share of sports channels that offer its content for free. You have ARD and ZDF – two of the most popular streaming services in the German region.
While ran.de has some competition, what it has to offer makes it stand out seamlessly. Well, if you can watch sports like American football, basketball, tennis, boxing/kickboxing, wrestling, extreme sports, Esports, and the likes, we can assume how many viewers are tuning in.
In fact, according to various statistics, millions of users watch ran.de's broadcasts in the German region. A single live event from Bundesliga harnessed more than 2.6 million viewers back in the day.
Unfortunately, these outstanding ratings only reflect those living in Germany. Anyone living abroad doesn't have such privileges as the channel applies geo-blocking.
ran.de examines your IP address the moment you visit its website or launch its app. It does that to determine your location. If you're living abroad, you'll lack the required German IP address.
As a result, you'll end up with the following error message instead of your chosen video:
"Location Error. Sorry, this video is not available in your country."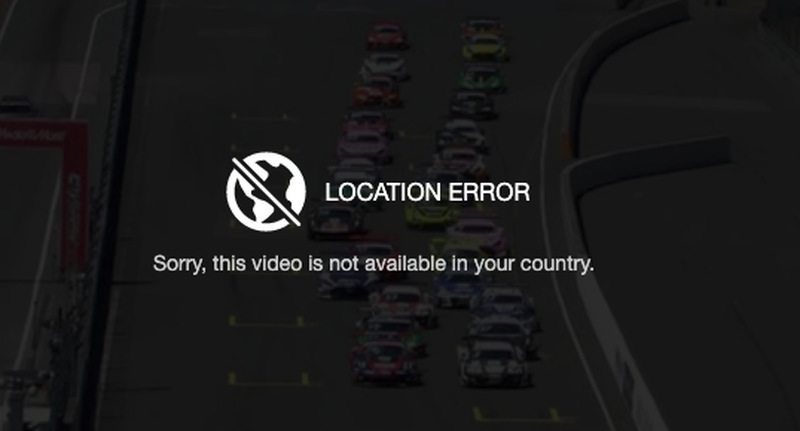 When it comes to bypassing geo-restrictions, changing your IP address gets the job done. With the steps above, you can do exactly that and stream ran.de wherever you may be.
A VPN's Benefits
A Virtual Private Network is the only tool you need to bypass geo-restrictions and access ran.de outside Germany. VPNs are used mainly to enhance your security and privacy.
However, while doing so, they also change your virtual location by hiding your IP address and replacing it with a temporary one in a country of your choosing.
This is how it goes. When you connect to a VPN server, your data will be encrypted and protected from any third-party interception.
Moreover, the VPN will cloak your IP address and grant you one in the country where the server is located. As a result, you'll be able to browse the web anonymously as well as access geo-restricted content in the area.
For example, if you connect to a server in Germany, you'll receive a German IP address. Consequently, you'll be able to stream ran.de, along with any German-exclusive channel, regardless of your physical location. In general, a VPN does the following:
Encrypts your online data (sent and received).
Anonymizes your internet browsing activities.
Bypass geo-restrictions and unlocks major streaming services.
Choosing the right VPN can be a handful, but we've done the research for you. We tested out several VPNs in terms of quality, and ExpressVPN ended up taking the top spot.
With servers in 94 countries and blazing-fast speeds, the provider proved to be the best when it comes to unblocking geo-restricted channels.
However, our tests also showed that ExpressVPN isn't the only provider suitable for the task. If it's not what you're looking for, make sure to check the table below for other top services:


30-Day Money-back Guarantee
Unlimited Bandwidth
Apps For All Your Devices
24/7 Live Support
Visit ExpressVPN
Watch ran.de Anywhere on Any Device
Just so you know, watching ran.de requires no sign-in process. You don't need an account. However, you do need to get the channel on your device, which we've explained in the following step-by-step guide:
Mobile
To get ran.de on your Android or iOS mobile, all you have to do is follow the steps below:
Connect to a VPN server in Germany.
Switch your native App Store region to Germany.
Download and install the ran.de application.
Launch the app and select your video.
Start watching.
Desktop
To stream ran.de on your Windows PC or Mac, the following steps are required:
Connect to a German VPN server.
Launch your preferred browser and head over to the channel's official website.
Sign in with your account (Not necessary).
Choose your video.
Enjoy!
ran.de Unblocked – FAQ
Got more questions? Make sure you go through the following FAQ section for additional information:
What Devices Can I Watch ran.de on?
You can stream the channel's content on Android, iOS, Windows PC, and Mac.
Do I Need an Account to watch ran.de?
An account is not required to stream ran.de's content. All you have to do is select your video and you're good to go.
What Sports Can I Watch on ran.De?
Once you unblock the channel, you can stream American football, basketball, boxing, tennis, extreme sports, ESports, wrestling, surfing, MMA, and more.
What Leagues Are Available for Streaming on ran.de?
ran.de has a lot to offer, especially in the soccer department. You can stream the likes of Bundesliga, Champions League, Europa League, Premier League, and Primera Division.
Can I Stream ran.de on Kodi?
Unlike ZDF and ARD, ran.de does not have an official add-on within the Kodi repository.
Get ran.de in Your Region – Free Sports Streaming Anywhere
There you have it. Now, you can stream ran.de wherever you may be without a hitch. All you have to do is pick the right VPN service, unblock the channel and start streaming.
Remember, if you have any more questions, don't be shy to drop us a line or two in the comment section below. We're here to help.