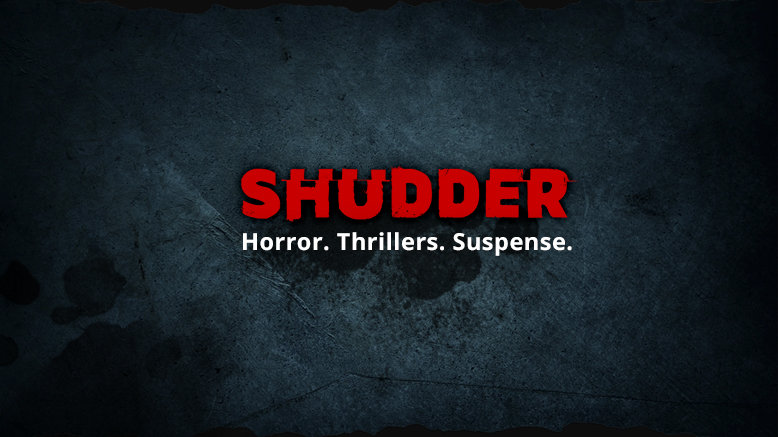 Horror, thriller, and supernatural fiction are becoming more popular every day. However, no streaming channel deemed itself solely dedicated to the genre until Shudder showed up. The over-the-top service started small and then expanded to cover select countries.
Shudder access varies between limited title selection and no access at all. In other words, not everyone gets the same privileges due to geo-restrictions.
Shudder's best library lies in the US, and everyone living abroad cannot tap into it. Well, we're going to change that now. Here's how you can watch Shudder anywhere in the world.
Unblock Shudder Anywhere – Quick Steps
Time needed: 5 minutes
Basically, unblocking Shudder is very easy. All you have to do is follow this step-by-step guide, and you'll be watching the best of horror wherever you may be:
Sign up with a VPN service.

Server speed is pretty important here, so we highly recommend ExpressVPN.

Get the VPN client.

Download and install the VPN application on your PC, Mac, Android, or iOS.

Activate the VPN application.

Enter your credentials and open the server list.

Connect to a server in the United States.

This process will grant you an American IP address.

Launch the Shudder website or app.

Sign in with your Shudder account.

Enjoy Shudder anywhere.

Watch the latest horror and thriller movies wherever you may be.
Shudder Anywhere – The Full Process
The steps above took an entire process to get to. If you want to know more about what Shudder is all about, how its geo-blocking is applied, and what a VPN is, give this comprehensive guide a read:
What You Need
Getting Shudder to operate in your region requires everything on the list below:
A VPN account.
Any Shudder-compatible streaming device.
A Shudder subscription.
Shudder: The Geo-blocking Issue
Streaming services all over the world acquire broadcasting rights for movies and TV shows. That's how they're able to provide them to users.
However, they can't just distribute them all over the world – that would be very expensive. This is why they apply geo-blocking. This mechanism is used by international media streaming companies to protect licensing deals.
Shudder was first launched in the US (and its territories) but later expanded to cover the likes of Canada, the UK, Ireland, Australia, and New Zealand. We hope to expand worldwide very soon.
Now, despite this global reach, the library still varies depending on the country. So far, the US is the richest one, which is why we'll be focusing on unblocking that.
To watch Shudder US, you need an American IP address. If you're living abroad, it's exactly what you lack. Shudder can determine where you are located by examining your IP.
Once it figures out that your location is not within its area of coverage, one of the following error messages will pop up:
"An error occurred while playing the video."
"Oops. Something went wrong. Please try again."
"Can't connect to Shudder."
"Sorry, we are not available in your country."

"We are not yet available in your country. Our team is working hard to bring all the screams to a screen near you. Stalk us for updates."

The aforementioned errors reflect what you get when the service itself is not available in your country. If you are in a supported region, but a title is available elsewhere, these errors will show up:
"The Boy Behind the Door is currently not available in your region."
"Gremlins at work! Try refreshing your browser page, and if the problem continues, contact us for help."
Shudder currently has at least 2 million subscribers, and it's about to get even higher. Just follow the steps above and Shudder is all yours no matter where you reside.
What a VPN Does
With a Virtual Private Network, you can easily change your virtual location and appear to be browsing the web from a different country. That, of course, is based on the server you connect to.
Once you establish a connection, the VPN will cloak your original IP address and replace it with a temporary one in the region where the server is located.
As a result, you'll be able to access restricted content in the area wherever you may be. Aside from that, a VPN enhances your online security.
Reputable VPN providers apply military-grade encryption. This scrambles your data and deems it unreadable by any entity that tries to intercept it. In general, a VPN does the following:
Encrypts your data and protects it from outside interference.
Cloaks your IP address, which anonymizes your internet browsing.
Unblocks major streaming services all over the world.
Bypasses ISP throttling to ensure good speeds.
When it comes to choosing a VPN, staying away from free ones is the first thing you should do. Shudder is a streaming service and for that, you'll need speedy connections.
With ExpressVPN, you'll get exactly that, along with other top features. The provider has servers across 94 countries, including several in the US.
ExpressVPN offers a generous 30-day refund policy. In other words, you can test their service out risk-free and ask for a refund if it does not live up to your expectations. As for top alternatives, check the following table:


30-Day Money-back Guarantee
Unlimited Bandwidth
Apps For All Your Devices
24/7 Live Support
Visit ExpressVPN
Watch Shudder on Any Device Anywhere
Getting Shudder requires a few extra steps, especially when it comes to the subscription process. To sign up for service abroad, you must create a virtual US credit card if you don't have the means to do so.
Once you have an account, follow the steps below to get Shudder on any device you might be streaming it on:
Mobile
On your mobile device, the process is quite simple:
Connect to an American VPN server.
Change your App Store's region to the US:
Download and install the Shudder app.
Sign in with your account and start watching.
Desktop
Watching SHudder through PC or Mac is also an easy task. Here's what you need to do:
Connect to a US server.
Launch your preferred browser.
Head over to SHudder's official website.
Sign in with your account.
Enjoy!
Apple TV/Roku
If you happen to use Apple TV or Roku, the first thing you need to do is install a VPN on your router. After that, do the following:
Connect to a US server.
Change your device's region to the US and get the application.
Sign in with your account and stream away.
Fire TV
Do you have Fire Stick? Here's what you need to do:
Connect to a US VPN Server.
Change your Amazon account to the US.
Download the Shudder app.
Sign in with your account.
Enjoy top horror movies anywhere.
Shudder Anywhere – FAQ
You asked, and we answered. Here's everything else you need to know about Shudder:
Does Shudder Have a Free Trial?
If you're a new customer, you can enjoy unlimited, ad-free access to Shudder's full library of films and series for seven days.
How Can I Subscribe to Shudder?
With Shudder, you can either sign up directly for the service or log in with your cable TV credentials (Frontier)
Where is Shudder Available?
The streaming service is available in the US, Australia, Ireland, Canada, the UK, and New Zealand.
What Devices Can I Watch Shudder on?
You can stream the best horror movies on PC, Mac, iOS, Android, Roku, Apple TV, FireStick, Chromecast, and Android TV.
Shudder Unblocked – Final Words
With Shudder, there's no limit to what the horror genre has to offer. Movies, series, programs, everything you need is there.
And now, with this guide, you can tap into all of that wherever you might be. If you have more questions, contact us in the comment section below – we'll help you out.