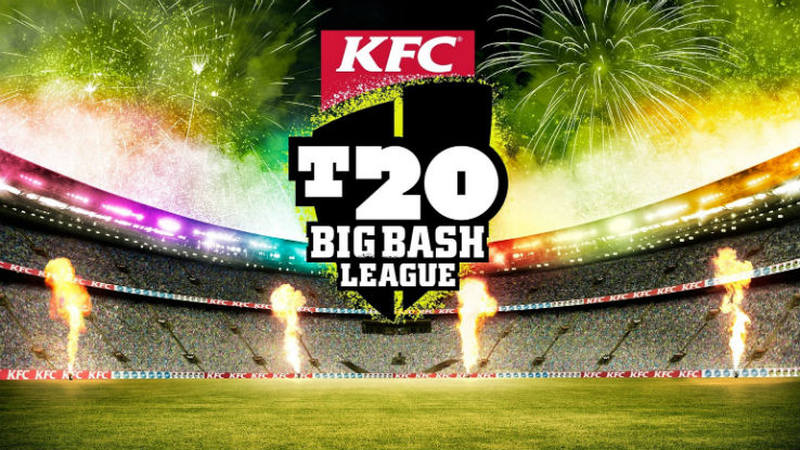 Big Bash League broadcasters
Bypass broadcasting restrictions with a VPN
Other VPN benefits
Use a Smart DNS like Unlocator to Stream BBL
About 2020-2021 Big Bash League
December means one thing to Australian cricket fans: The return of the Big Bash League. The newly-released competition replaced the previous Twenty20 Big Bash in 2011. And it went on to be a massive success down under as cricket lovers enjoyed the fast-pace, high-octane format.
According to Cricket Australia (CA), crowd attendance and viewership have exceeded expectations, breaking records with each passing year. It seems that fans are really enjoying the mixture of sports and entertainment.
Over one million people attended matches during the 2016-2017 season, with an average of 30,114 per game. As for viewers, broadcaster Network Ten recorded an average number of more than one million per match. And this year will reportedly surpass all these figures.
But the Big Bash League isn't just popular in Australia. Millions of fans around the world tune in to see which side will win the three-month league. As a result, several local and international channels will broadcast the event. The only problem is that each streaming service is blocked outside its respective region.
Not to worry, though, because virtual private networks allow you to stream 2020-2021 Big Bash League on your favorite channel.
---
Content Overview
---
Where Can I Watch 2020-2021 BBL?
Even though the Big Bash League is a relatively new competition, it has attracted plenty of media coverage. And I'm not just talking about Australia. I'm talking about several countries as well, especially those where cricket is a popular sport.
| | |
| --- | --- |
| Country | Channel(s) |
| Australia | Fox Sports – Kayo Sports – 7Plus – Foxtel |
| New Zealand | Sky Sports NZ |
| UK | BT Sport |
| India | SonyLiv |
| Pakistan | PTV Sports – SonyLiv |
| South Africa | SuperSport |
| Canada | CBN – ATN Cricket Plus |
| USA | NBC Sports – Willow TV |
| MENA Region | beIN Sports |
As you can see, there are plenty of channels that will broadcast the 2020-2021 Big Bash League. Unfortunately, all these services are only available inside their respective regions. So if you live outside those countries or traveling overseas, you can't stream BBL on your favorite platform.
Australia, of course, has the most expansive lineup of broadcasters, since CA organizes the tournament. But Aussie expatriates cannot access any of those channels online from abroad. That goes for both cable subscribers and cord-cutters.
---
How to Avoid Big Bash League Geo-blocking
Cricket is a prevalent sport in Australia. The national team had a decent year on the international stage, as they reached the semi-finals of the World Cup and retained The Ashes. Therefore, it proves that top-tier domestic competitions are very competitive and among the best in the world.
As a result, tournaments like the Big Bash League attract plenty of local and international viewers. Those inside Australia have plenty of options to choose from, while fans living overseas must abide by their country's broadcaster. But let's face it, Australian channels are better than the rest.
After all, this is an Aussie competition, and local broadcasters will have better coverage of the event. That includes commentary, expert analysis, and more. Besides, expatriates prefer to follow games in their native tongue and on their favorite channels.
As for those who live outside the above regions, they'll completely miss out on the Big Bash League. Yup, that's what geo-blocks will do to you. But you don't have to play by their rules. A virtual private network will help you avoid online restrictions and access any service no matter where you are.
Better known as VPNs, these tools will trick websites into thinking you're somewhere else by changing your online location. First, they rechannel your Internet traffic to a foreign place through one of their servers. Then, they hide your actual IP address and give you a new one from another country.
As a result, you'll appear to be in a different place, therefore having access to geo-restricted content.
How to Install a VPN
IP addresses help web services determine your geographic location and online identity. Each country or region is assigned a different set of numerical labels. That way, the World Wide Web can identify who is connected to it and from where.
And when one of the Big Bash League online broadcasters sees that you are outside its coverage zone, it will block some or all its content. Luckily, VPNs can give you another IP address from the same market as your streaming service.
To put it simply, if you wish to stream the Big Bash League on 7Plus from abroad, you just have to connect to an Australian server. Your Internet connection will go through the VPN server you selected instead of the ones your ISP provides. Moreover, you'll get an Australian public IP address.
That will unblock 7Plus and every other Australian-restricted online service as well, like SBS, Kayo Sports, and Optus Sport. So here's what you must do to stream Big Bash League on your favorite channel:
Sign up for a premium VPN service that can give you access to every BBL broadcaster. I recommend the below options.
After you create an account, go to Google Play or App Store to download your VPN's app.
Once complete, open the app and log in to your account.
Connect to a server from any of the above countries, depending on your favorite channel. For example, select a UK server for BT Sport, or one from India for SonyLiv.
Relax and enjoy the 2020-2021 Big Bash League from anywhere.
---
What More Can VPNs Offer?
Virtual private networks are fantastic tools that allow you to avoid Internet restrictions. But that's just the tip of the iceberg. In addition to unlimited online access, premium VPNs offer top features that make them indispensable whenever you browse the web.
Military-grade Encryption
One of the best VPN aspects is that they safeguard your online privacy and security. By encrypting your entire traffic, third parties won't be able to monitor or track your online activities. So you don't have to worry about hackers, government agencies, or even your ISPs seeing how you spend your time on the Internet.
Furthermore, elite VPNs use the Advanced Encryption Standard with 256-bit keys (AES-256). That's the strongest encryption protocol on the market, and it provides 115,​792,​089,​237,​316,​195,​423,​570,​985,​008,​687,​907,​853,​269,​984,​665,​640,​560,​000,​000,​000,​000,​000,​000,​000,​000 possible combinations.
In other words, it's uncrackable.
Zero-logs Policy
Premium VPN brands don't keep any record of your sensitive data. Their servers categorically eliminate your browsing history, traffic destination, IP address, and DNS queries. They only store minimal information to improve your experience, like VPN server choice and date of connection.
Therefore, not even your VPN can determine what you're doing online. And if your provider doesn't know, snoopers won't as well.
Strategic Server Network
Virtual private networks must own servers in key cities around the globe. Otherwise, they can't give you access to the most popular websites. That includes streaming services like US Netflix, HBO Go, Hulu, Amazon Prime Video, 7Plus, SonyLiv, and BBC iPlayer.
And let's not forget about sports channels like BT Sport, SuperSport, Optus Sport, Sky Sports, ESPN+, NBC Sports, Fox Sports and more. All these platforms are restricted to countries like the USA, Australia, South Africa, India, or the UK.
Fast Speed Rates
What's Romeo without Juliet? Or Thelma without Louise? Or Bonnie without Clyde? Well, it's the same relationship between streaming and speed, but excluding the tragic deaths.
Fans who are streaming the Big Bash League don't want to encounter any buffering issues during live games. That is why your provider must offer reliable servers that provide consistently fast speed rates to ensure a premium sporting experience.
VPN encryptions consume a bit of your Internet connection. But top brands like the ones below will make sure that the speed drop remains unnoticeable.
Simultaneous Device Connections
VPN applications are compatible with the majority of devices, which means you can watch the Big Bash League on your mobile phone, tablet, or tablet. You can even set them up on your Smart TV, gaming console, or router. And the best part of it all is that you can use them on several devices at the same time.
Yes, premium providers allow five, six, te, and sometimes unlimited simultaneous device connections per account. That will go great if you want to stream a different sport at the same time as the cricket match. Moreover, you'll be able to protect the online privacy of your friends and family.
---
Best VPNs for Big Bash League
Now that you're up to speed on virtual private networks and how they can massively improve your browsing experience, it's time to find out which ones have the highest ranks. Of course, any service that offers the above features qualifies among the elite brands.
But if you don't feel like going through dozens of VPN options and checking whether they have what it takes, you can choose one of the following:
ExpressVPN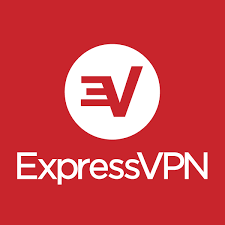 The first name that will appear on your web browser when you search for the best VPN service is ExpressVPN. And it's the same result when you visit review websites. The majority of experts agree that this brand is unmatched when it comes to overall performance.
A lot of users also fancy ExpressVPN, giving it a rating of 9.4 over 10 on Trustpilot, and 4.6 stars on the App Store.
And it's easy to see why once you check out all the features on offer. The company uses AES-256 encryption, the military-grade protocol that the US government implements to safeguard classified files. It also follows a rigorous no-logs policy that prevents it from collecting or sharing your sensitive data.
And despite the strong encryption, ExpressVPN still manages to offer high levels of speed, if not the highest in the industry. That makes a perfect fit for streaming, gaming, and torrenting fans.
"ExpressVPN's performance is great. Consistently good speeds."

PCWorld
ExpressVPN also has the most expansive network coverage and a presence in 94 countries. You'll get to choose from over 3,000 servers, which gives you access to all the above channels and then some.
You can stream Big Bash League on your Android, iOS, Mac, Windows, Kindle Fire, or Linux platforms. And if your device doesn't have a VPN client, ExpressVPN offers a Smart DNS called MediaStreamer that allows you to access several channels.
Pros
3,000+ servers in 94 countries.
Fast speed rates.
Zero-logs policy.
AES-256 encryption.
Ability to unblock any streaming channel.
MediaStreamer.
30-day money-back guarantee.
24/7 customer support.
Torrenting and P2P allowance.
High device compatibility.
Up to five simultaneous device connections.
Cons
Pricier than other elite services.
---
NordVPN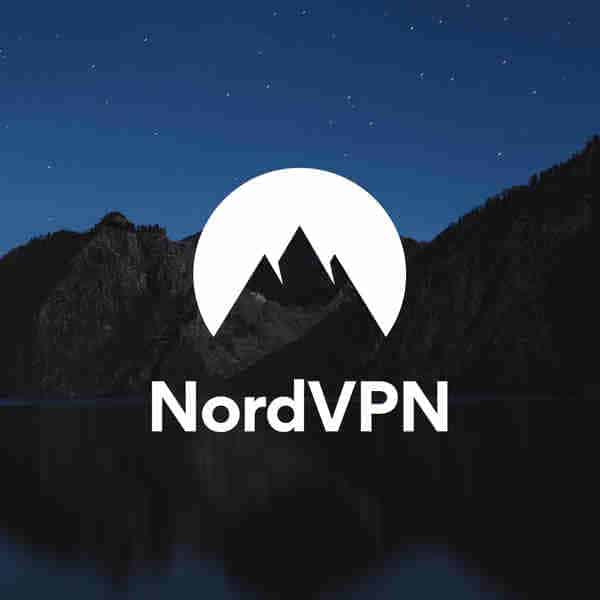 Another VPN that gets rave reviews is NordVPN, especially when it comes to privacy. It offers a double VPN feature that encrypts your traffic twice, and an ad-blocker called CyberSec. The company uses AES 256-bit encryption as well, so nobody can see what you're doing when you use it.
Furthermore, NordVPN does not collect nor share your sensitive information, thanks to a strict no-logs policy.
It also operates a lot more servers than ExpressVPN, 5,316 to be exact, albeit in fewer countries (59). That makes it one of the best networks in the industry, and it will give you access to any channel broadcasting the Big Bash League.
By subscribing to the service, you'll benefit from a 30-day refund program and award-winning customer support. The company also supports all streaming channels, as well as torrenting and P2P file-sharing activity.
However, please note that NordVPN recently admitted that one of its data centers was hacked in March 2018. In an interview with TechCrunch, the company said that the hacker accessed the server "by exploiting an insecure remote management system left by the data center provider."
"One of the data centers in Finland we are renting our servers from was accessed with no authorization," revealed NordVPN spokesperson Laura Tyrell. The company claimed that the server did not contain any logs and that usernames and passwords could not have been intercepted.
But the attack allowed anyone to imitate the company's server.
"The server itself did not contain any user activity logs; none of our applications send user-created credentials for authentication, so usernames and passwords couldn't have been intercepted either."

Laura Tyrell, NordVPN Head of Public Relations
Pros
Military-grade encryption.
CyberSec: Blocks ads and malicious websites.
Double VPN.
No collection or sharing of sensitive data.
Smart DNS: SmartPlay.
Vast server network.
Top customer support service.
Works with Netflix and other streaming websites.
Torrent and P2P file-sharing support.
30-day refund policy.
Six simultaneous device connections.
Cons
Some servers are a bit slow.
One of its servers got hacked.
---
BulletVPN
BulletVPN has not reached full elite status yet, but it sure offers some premium features. This up-and-coming service gives you the same level of protection and privacy with the AES-256 encryption and no-logging policy. You can also enable the kill switch, which disconnects your device if the VPN malfunctions.
And with the BulletShield option, you won't even be able to go online unless you're connected to a BuletVPN server. Even the speed levels are fast and stable throughout the entire network. And the "high-speed" servers offer better rates and are optimized for streaming and gaming.
The only area where BulletVPN lags behind top brands is network coverage. Nonetheless, it has 150+ servers in 50+ countries, and the numbers are continuously growing. Furthermore, these servers are located in key areas to cover every region in the world. Therefore, you can still access the majority of streaming platforms.
And should you run into any trouble or have an inquiry, you can contact the customer service. It is available round-the-clock via email, live chat, or support ticket.
Pros
Speedy servers.
Top-level encryption.
No data collection.
24/7 customer support.
Kill switch + BulletShield.
Compatible with the majority of devices.
Free Smart DNS proxy.
Streaming and torrenting support.
30-day refund policy.
Unlimited Bandwidth.
Support for five VPN protocols.
Cons
A smaller number of servers compared to other VPNs.
---
Unlocator – the Smart DNS Method
Another way you can go about bypassing geo-blocks is by using a Smart DNS proxy. This tool also redirects your Internet traffic, but unlike the VPN, it only focuses on the location part of your connection. The rest remains intact.
Smart DNS proxies are great options to consider if you're only interested in unblocking channels online. That's because it's the only thing they can do. These programs don't encrypt your traffic nor switch your IP address. And while this is beneficial in terms of speed and local access, it's damaging for your Internet privacy.
Therefore, you have to select a Smart DNS service that has a long channel support list. Unlocator, for example, can unblock more than 220 channels, including Big Bash League broadcasters beIN Sports, 7Plus, Fox Sports, NBC Sports, BT Sport, and SuperSport.
You can also access Internet TV services Sling TV and fuboTV, which feature channels like beIN Sports, Fox Sports, and NBC Sports.
Unlocator offers a free 7-day trial period, allowing you to test it out before you fully commit. And unlike other services, you don't have to submit your credit card details upon registration. If you're considering getting this service, here's what you need to do:
Go to the Unlocator website and sign up for the one-week free trial. No need for a credit card during this phase.
If this is your first time using a Smart DNS proxy, you can use the guides and videos on the website to help you set up the service.
Unlocator works on your iOS, Android, Mac, and Windows devices, in addition to routers, gaming consoles, and Smart TVs.
Stream the 2020-2021 KFC Big Bash League on any device no matter where.
---
2020-2021 Big Bash League Must-know Facts
The upcoming KFC Big Bash League will kick off on December 10, 2020, and conclude on February 6, 2021. It will be the ninth edition of the professional Twenty20 Australian cricket competition. And this year, there will be a few changes to make things more interesting.
Furthermore, the knockout stages received a significant overhaul to become a playoff system. As a result, the top two teams in the league will get a second chance to make it to the final even if they lose the first playoff match.
There will be a total of 61 matches throughout the season instead of the usual 59. Yet, the length of the BBL has been shortened. That means we will see more doubleheaders on matchdays and fewer breaks between games. Cricket Australia slashed the number of days from 54 to 41 (excluding playoffs) to meet fan demands.
"We've set out with our fans at the forefront to make BBL|09 to be as accessible for Mums and Dads, and families as much as possible."

Alastair Dobson, Cricket Australia's BBL chief executive
Cricket Australia's BBL chief executive Alastair Dobson revealed that a lot of the feedback from fans was about the duration of the season.
The playoff games received new names: The Eliminator, The Qualifier, The Knock-Out, The Challenger, and The Final.
Teams and Fixtures
The Big Bash League is an eight-franchise competition. The Sydney Sixers are defending champions, and seven other teams will join them. They are Adelaide Strikers, Brisbane Heat, Hobart Hurricanes, Melbourne Renegades, Melbourne Stars, Perth Scorchers, and Sydney Thunder.
You can check the full fixture list here, but perhaps the highlight of the BBL is the Australia Day long weekend bonanza. During that period, all teams take part in matches across an action-packed weekend before the finals begin.
---
Stream Big Bash League Live Online – Parting Words
The Big Bash League is one of the most entertaining cricket shows in Australia and the world. But unfortunately, some fans outside the land down under cannot follow all the live action and their favorite teams due to online restrictions.
Geo-blocks and copyright issues prevent from streaming services from broadcasting outside their local markets. However, tools like VPNs and Smart DNS proxies can help you avoid Internet roadblocks swiftly and easily. You just need to get the good stuff.
Can the Sydney Sixers defend their title? Or will someone else lift the trophy? Leave your predictions in the comment section below.