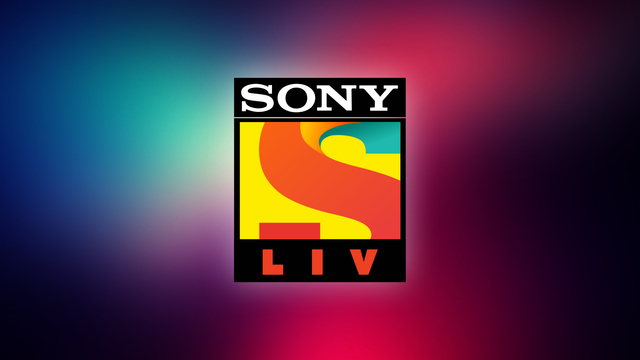 SonyLiv is one of the most popular streaming services in India. Not only does it offer a rich content catalog, but it is also free. That's right; SonyLiv subscribers can watch many shows without paying a single dime. However, for unlimited access, you have to sign up for the premium version.
SonyLiv is available in all countries except the US, the UK, and Europe. As for SonyLiv Premium, you can only access it from India, UAE, Kuwait, Saudi Arabia, Oman, and Bahrain. So what happens if you live outside those regions? You'll need a premium VPN to bypass geo-restrictions.
---
Content Overview
---
Why Subscribe to SonyLiv?
Sony Pictures Networks India launched SonyLiv in January 2013, its first VOD service. The platform is home to some of the most in-demand content, both Indian and international. Its library offers a wide array of movies, shows, sports, live TV, kids programs, and music, with full access to Sony's 20-year-old catalog.
We're talking about more than 700 film titles, 40,000+ hours of shows, and some of the most-watched sports events in the world. That includes the 2020 Australian Open, the Olympics, WWE, La Liga, Serie A, Ligue 1, NBA, UFC, and cricket. SonyLiv's live sports channels also covered the 2014 and 2018 FIFA World Cups.
Most of this content is free for users, while certain channels and movies need a premium subscription, which costs Rs99/Month ($1.29/month). As a result, SonyLiv amassed millions of subscribers, including 20 million app downloads. Furthermore, the affordable broadband prices in India helped the platform, as well as its competitors, grow.
Where is SonyLiv Available?
According to the website, SonyLiv is available in all countries except in the UK, Europe, and the US. That, of course, goes for the free version. SonyLiv Premium, on the other hand, is only accessible in India and a handful of countries. These include the UAE, Kuwait, Saudi Arabia, Oman, and Bahrain, as well as the Southeast Asian region, like Malaysia, Indonesia, Hong Kong, Thailand, and the Philippines.
Moreover, subscription fees differ depending on each region. According to the website, here is how much SonyLiv premium costs:
| | | | |
| --- | --- | --- | --- |
| Subscription fees in India | Subscription Fees in the Gulf | Subscription fees in Southeast Asia | Validity |
| Rs99 ($1.29) | $5.99 | $3.99 | One month |
| Rs299 ($3.89) | $29.99 | $15.99 | Six months |
| Rs499 ($6.48) | $49.99 | $25.99 | One year |
SonyLiv and SonyLiv Premium are unavailable outside their respective regions. That means if you attempt to stream any content from abroad, a geo-error message will pop up on your screen saying:
"SonyLiv is not available in your geography."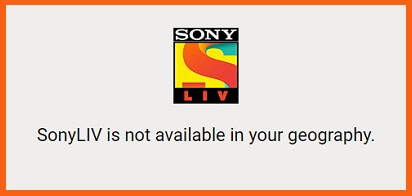 You see, the streaming service has distribution rights in a number of countries. That is why it cannot offer programs in countries like the US and the UK as it doesn't own the required licenses.
And SonyLiv can determine your location using your IP address, a numerical label that helps you access the Internet. But it also gives away your digital ID and geographic location to web services, including city and country. And since each region has a set of unique IP addresses, all SonyLiv has to do is take a look at your request to find out where you are.
Therefore, you need a tool that can change your IP address and circumvent geo-blocks, like a VPN.
---
What is a VPN?
Virtual private networks (VPNs) are cybersecurity tools designed to maintain your online privacy and security. During regular browsing sessions, your ISP's servers handle your Internet traffic. In other words, your Internet service provider can monitor all your online activities.
And this service does little to protect your privacy and anonymity as it submits user data upon the government's request. Moreover, ISP servers don't always have the best security, putting them at risk of cyberattacks. That means hackers can infiltrate these servers and acquire your information.
But VPNs reroute your traffic through a network of private servers instead. They also hide your actual IP address and give you another one from a different region of your choice. As a result, you'll appear as if you are in a different country.
To put it in simpler terms, if you wish to stream SonyLiv shows from outside its broadcasting zone, all you have to do is connect to a server in India. You can use servers from other countries as well, like the UAE or Indonesia where SonyLiv is also available.
However, India is your best option because there is no delay in broadcasting the latest episodes. Besides, SonyLiv India offers the cheapest subscription to the premium version.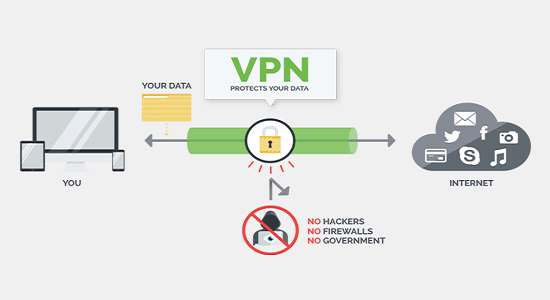 Additional VPN Benefits
As I mentioned above, VPNs protect your online privacy and anonymity. Rerouting your traffic through their servers and hiding your IP address goes a long way toward achieving that, but these tools can do so much more. You'll also find them quite useful for more than just unblocking streaming platforms like SonyLiv.
Here's what VPNs can offer:
Data encryption

: When you use a VPN, all your traffic gets encrypted, preventing third parties from monitoring what you do. And premium providers use an encryption algorithm that's been impossible to break, so far. It's called the Advanced Encryption Standard (AES).

Kill switch

: Top VPNs always prepare for the worst-case scenarios. They offer a kill switch that terminates the Internet connection to your device in case the VPN stops working. Consequently, your traffic won't leak to your ISP's servers.
Internet freedom: The VPN is an ideal tool for people who live in countries with strict Internet censorship. By connecting to a foreign server, they'll be able to access banned websites and services like YouTube and VoIP apps.

Torrent support

: Most elite VPNs allow you to use torrent websites and share files over peer-to-peer networks. They also have proper privacy features to protect you from copyright trolls and legal action.
Install a VPN and Watch SonyLiv
Premium VPN brands have compatible apps with the majority of operating systems. As a result, installing VPN software is quite simple and fast. All you have to do is:
Subscribe to a top-level VPN service. You'll have to select a subscription plan, enter a valid email, and choose a payment method.
Download and install the VPN app from Google Play or the App Store. All VPN apps are compatible with iOS, Android, PC, and Mac. You can install some VPN apps on Linux and Kindle Fire.
Once the installation process is complete, open the app and sign in.
Connect to a server from India or any other country where SonyLiv is available.
Stream SonyLiv from anywhere.
---
Best VPN for Unblocking SonyLiv
Choosing the right VPN service is often tricky, as there are a lot of providers in the market. The task is even more difficult for first-time VPN users who aren't familiar how these programs work and what they should offer.
You see, each provider has different features that you must carefully examine before you subscribe. We evaluate VPNs based on key characteristics, the most important of which are privacy, speed, unblocking capabilities, and pricing.
Therefore, if you're in a hurry to unblock SonyLiv and you don't have the time to go through a VPN features list, we decided to narrow down your options. Our tests have shown that BulletVPN is the ideal choice for streaming, offering the most reliable service.
ExpressVPN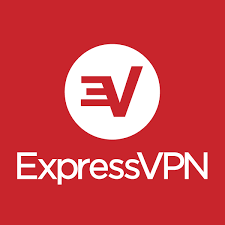 Our number one suggestion is the British Virgin Islands-based ExpressVPN, which has been well-received by users and experts ever since its debut in 2009.
It operates more than 3,000 servers across 94 countries, one of the largest networks in the industry. These servers cover every region in the world from Australia, Asia, and Africa to Europe and the Americas. Furthermore, ExpressVPN servers have excellent speed rates, allowing you to stream movies, series, and live sports without any buffering interruptions.
And when it comes to privacy, the company follows a strict and proven zero-logging policy. Servers eliminate sensitive data like your IP address, browsing history, and web destinations, or anything that reveals your identity or location. ExpressVPN also uses the most secure encryption in the industry: the Advanced Encryption Standard. AES is coupled with 256-bit keys, meaning you would have to go through trillions of possible combinations to break it.
Furthermore, ExpressVPN can unblock the most popular streaming services despite the VPN ban they impose. As a result, you'll be able to unblock SonyLiv, Netflix US, HBO Go/Now, Disney+, BBC iPlayer, and much more. The company also allows up to five simultaneous device connections per one account.
Learn more about ExpressVPN in our detailed review.
Pros
3,000+ in 94 countries (160 locations).
Military-grade encryption.
A kill switch.
Fast speed rates.
24-hour live chat support.
30-day refund policy.
Access to all Netflix catalogs, as well as other streaming services.
Compatible with all major operating systems.
No-logs policy.
P2P and torrenting support.
Smart DNS proxy service.
Up to five simultaneous connections.
Cons
Pricier than other elite VPNs.
---
BulletVPN

Another reliable VPN option you can go with is the Estonian BulletVPN. It may not have the same number of servers that other services in this category offer, but the network strategically covers key locations in every continent. Plus, the servers are quite fast, ideal for streaming and torrenting.
In terms of privacy and security, BulletVPN has all the necessary bells and whistles. It uses the AES-256 encryption, follows a no-logs policy, and offers a kill switch feature that you can activate in the app's settings. You can also enable BulletShield, which ensures that you can't access the Internet unless you're connected to a BulletVPN server.
Moreover, the company offers a free Smart DNS proxy in case you want to use BulletVPN on devices that don't support VPNs like gaming consoles. It allows six device connections at the same time using just one account and has a 30-day money-back guarantee.
For more details, check out our BulletVPN review.
Pros
AES-256 encryption.
No-logs policy.
Kill switch + BulletShield.
Fast speeds.
Unblocks streaming platforms.
Allows torrenting and P2P.
Free Smart DNS.
30-day refund policy.
Six simultaneous device collections.
24/7 customer support.
---
Should I Use a Free VPN to Unblock SonyLiv?
A lot of users prefer saving money by subscribing to free VPN providers. After all, why pay for a service when you can get the same results without reaching for your wallet? However, the cost is much higher than you think when you use a free VPN.
You see, these services have to make money somehow, and that usually comes at the expense of your privacy. Free VPNs have shady logs policies, and sometimes none at all, meaning they keep records of your online activities. That includes your IP address, browsing history, and the websites you visit. But the worst part is that they share the data with third parties like ads companies.
Furthermore, the majority of free VPNs offer weak encryption algorithms or no encryption at all, allowing prying eyes to monitor your traffic. Also, their server network is quite small, offering a handful of servers at best.
And since these servers are often overcrowded with users, you will suffer from slow speed rates. In other words, SonyLiv and other streamed content will be interrupted by buffering issues.
That may not matter, though, as free VPNs aren't always successful in unblocking popular streaming platforms.
In short, we advise you to avoid these VPNs as most of them don't cover the VPN basics, which are privacy, speed, and unblocking capabilities. Therefore, stick to our suggestions.
---
SonyLiv Compatible Devices
Smart devices have substantially contributed to the growth of streaming platforms. That surpassed the smartphone sector to reach Smart TVs, tablets, and gaming consoles. Therefore, streaming platforms like SonyLiv developed compatible apps for almost every device.
You can SonyLiv shows on:
PC
Mac
iPhone
iPad
Android
Sony Bravia
Google Chromecast
Android TV
---
What to Watch on SonyLiv
As I mentioned earlier, SonyLiv is home to a variety of movies, series, and sports, both domestically and internationally.
Here are some of the programs you don't want to miss:
Gulak
Iru Dhuruvam
#LoveBytes
Hawa Badle Hassu
Aladdin
H. M. Bane T. M. Bane
Crime Patrol
Hankaar
Mere Dad Ki Dulhan
Indian Idol
F.I.R.
The Kapil Sharma Show
Hate Story
Berlin Syndrome
WWE
La Liga
Serie A
Cricket
UFC
NBA
Moto GP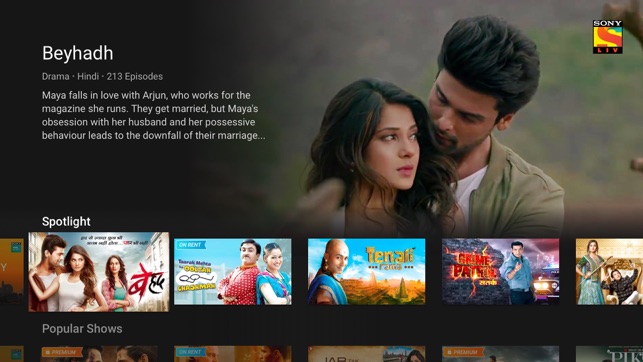 ---
Watch SonyLiv from Anywhere – Final Words
SonyLiv is one of the most popular streaming platforms in India. It offers quality Hindi TV, from movies and shows to sports and original programs. Add the free subscription and the affordable premium version to the equation, and you'll understand why it has over 100 million subscribers.
The only problem is that SonyLiv is available in a number of countries. Users in the US. the UK and Europe cannot access it due to geo-restrictions. If you're one of them, a premium VPN service can help you avoid these geo-blocks and watch your favorite shows from anywhere.
What is your favorite show on SonyLiv? Leave a comment below.