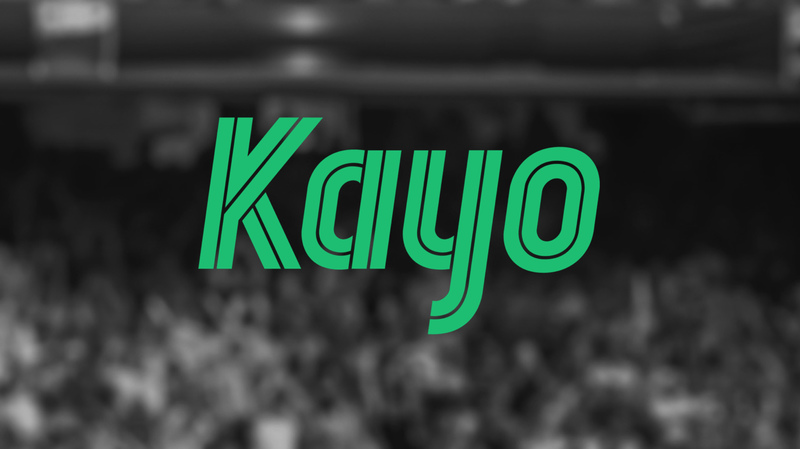 In March 2018, sources revealed that Foxtel was mulling over the idea of launching a standalone streaming platform dedicated to sports. And following a series of tests and a beta version trial, Kayo Sports was officially born on November 26, 2018.
The all-sports service brings you coverage from Fox Sports, ESPN, beIN Sports, and Racing.com. Alas, it's only available inside Australia, meaning you need a reliable VPN to unblock it. Following several VPN testings, our top recommendation is BulletVPN. It is the only VPN with full streaming access.
---
Content Overview
---
Where Is Kayo Sports Available?
Foxtel CEO Patrick Delany described Kayo Sports as the "Netflix of sport." But unlike the global streaming platform, Kayo isn't available worldwide. That's probably why it has 500,000+ subscribers, while Netflix has over 180 million.
Kayo Sports is only available inside Australia, a real bummer for Aussie expats and sports fanatics with other nationalities. Due to licensing agreements with its global partners, the service can only showcase matches in the land down under.
Those who attempt to access Kayo overseas will receive an error message: "Sorry, Kayo Sports is only available for sports fans within Australia."
You see, Kayo's sports coverage comes mostly from Fox Sports, ESPN, and beIN Sports. These networks have exclusive rights over certain events, but only in selected regions.
For example, beIN Sports has broadcasting rights for the English Premier League inside the MENA region alone. However, its La Liga rights cover a lot more territories, namely Australia, Canada, France, and the US. That is why you can stream La Liga on Kayo Sports, but not the Premier League.
And to protect the broadcasting rights of each network and media service, streaming platforms introduced geo-blocking technology. Anyone who lives outside the viewing zone cannot access the streaming channel.
"Although Kayo is an Australian brand that shows sporting content from all over the world, due to licensing rights with our global partners, you have to be in Australia to watch sports on Kayo."

Kayo Sports
---
Avoid Kayo Geo-blocks with a VPN
Just like any other streaming platform, Kayo Sports uses geo-blocks to prevent out-of-market viewers from streaming videos. But how can it determine your location? One way is through the GPS receiver on your device. But the most popular method is by looking at your IP address.
Each Internet user has a designated IP that helps the web keep record of who is visiting and where from. Every country has a different set of IP addresses, which is why it's easy for websites to locate you. This numerical label, though, only reveals your approximate whereabouts, like city and country. But that's more than enough to block you from Kayo Sports.
Virtual private networks can help you avoid all this geo-restriction nonsense by tricking online services that you're in a different place. Once you connect to one of their servers, VPNs will reroute your traffic through the server you selected and give you a matching IP address.
In other words, if you choose a VPN server from Australia, the source of your Internet connection will appear from there, and you'll get an Australian IP address.
As a result, you can access Kayo Sports and every other online platform restricted to Australia, such as TenPlay.
Anonymity Tool
The majority of consumers use VPNs to unblock streaming channels from abroad. But these tools offer a lot more advantages, especially in terms of online privacy. First of all, reputable providers follow a Zero-logs policy, meaning they don't keep records of sensitive data.
Your IP address, browsing history, the websites you visit, and other personal information are eliminated from VPN servers. That way, even if third parties take control of the server, they won't find any valuable info.
Second, VPNs use the strongest encryption algorithms to prevent any prying eyes from monitoring your online activities. Internet service providers and government agencies are the biggest culprits of Internet surveillance. But algorithms like the Advanced Encryption Standard with 256-bit keys will keep them away.
Another crucial feature is the kill switch, your last line of defense against data leaks. If your VPN malfunctions, this tool will disconnect you from the Internet so that your traffic doesn't go through your ISP's servers.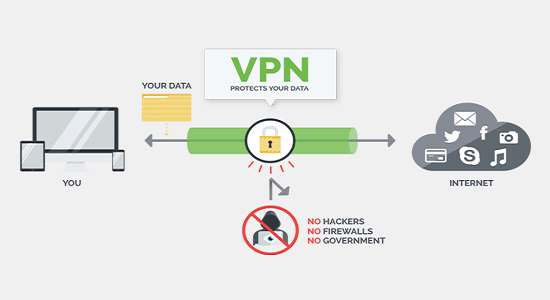 More VPN Benefits
In addition to anonymity and bypassing geo-blocks, VPNs are useful for a lot more things, including:
No ISP throttling

: ISPs intentionally reduce your Internet speeds if you're consuming too much bandwidth. But they can't know what you're doing online when you're using a VPN. Therefore, your Internet connection will remain intact.
P2P support: Torrenting can get you in a lot of trouble in countries where copyright infringement is a serious issue. Punishment can include fines, the termination of your Internet connection, and sometimes imprisonment. But thanks to data encryption and the no-logs policy, copyright holders can't figure out what you're downloading.

Better online deals

: Online shopping platforms may charge more money if your IP address reveals that you live in a wealthy area. By switching to another IP, your VPN can help you save money.
How to Install a VPN and Watch Kayo Sports
Streaming games on Kayo Sports from outside Australia isn't only possible, but also fast and straightforward. VPNs have easy-to-install apps that are compatible with the majority of operating systems, including the most popular ones (iOS, Android, PC, and Mac). Similar to Kayo Sports, VPNs don't have ready-made apps for gaming consoles and Smart TVs.
Here's how you can watch Kayo from anywhere with a VPN:
Not all VPNs are the same, so make sure you subscribe to a premium provider like the ones we mentioned below.
After you create an account, download the app on your desktop or mobile device. You can do it directly from the VPN website or the Play Store and App Store.
Open the app, sign in, and connect to a VPN server inside Australia.
Watch any match live or on-demand from anywhere in the world.
---
Best VPN Provider for Kayo Sports
Virtual private networks differ in quality, which means only reputable providers offer the above features and benefits. There are hundreds of VPNs on the market, and choosing the right one is of utmost importance. A lot of users opt for free services, thinking they would save some money. But in reality, they're giving away a lot more in return.
Free VPNs make money by collecting your personal data and selling it to third parties. They don't follow a no-logs policy, so they share information like browsing history and IP addresses with advertisement companies, who use it to deliver targeted ads. Some of these brands also don't encrypt your traffic, allowing anyone to monitor and track your online activities.
Furthermore, Free VPNs don't have broad server networks, so their unblocking capabilities are limited. And if you add the fact that streaming platforms started blacklisting VPN IP addresses, free providers are easier to detect than premium ones.
Therefore, we recommend you avoid free VPNs and use an elite service like the ones in our review.
But before we head to that, we have to note that even reputable VPNs now have a problem with Kayo as it started detecting and blocking VPN traffic. Here's what we got when we tried to access it with a premium service:
"We detected you are on a VPN. Please disable your VPN to view this content."
With that said, here's a list of the top providers that can actually unblock Kayo Sports outside Australia, followed by a review of the top choice for Kayo.
Last Updated Yesterday


30-Day Money-back Guarantee
Unlimited Bandwidth
Apps For All Your Devices
24/7 Live Support
Visit BulletVPN
BulletVPN

BulletVPN is a respected VPN service well-known for its excellent unblocking capabilities and fast servers. It can bypass all the geo-blocks that popular streaming platforms impose, even those that are hard to access like Showmax, DStv, and TVNZ. And its speed-of-a-bullet servers ensure you won't encounter any buffering issues while watching Kayo Sports.
And even though its server grid isn't as extensive as other VPNs, BulletVPN has a presence in 54 countries. It has seven servers inside Australia, all of which are in Sydney. The servers are P2P-friendly, allowing you to download songs, movies, series, and books safely.
BulletVPN is headquartered outside the intrusive jurisdiction of the Five Eyes alliance. It uses AES-256 encryption, implements a no-logging policy, and has a kill switch with an optional BulletShield feature. The latter only gives you access to the web if you're connected to a BulletVPN server.
Furthermore, the VPN offers a Smart DNS proxy service and a 30-day money-back guarantee. You can install it on iOS, Android, Mac, and PC and use the app on six devices simultaneously.
Fast servers.
Unblocks the majority of channels.
Key server locations.
P2P-friendly.
AES-256 encryption.
Zero-logging policy.
Kill switch with BulletShield.
Smart DNS proxy.
30-day refund policy.
Six simultaneous device connections.
---
Get 50% off our top-rated VPN for Kayo Sports
Get BulletVPN Now
---
All You Need to Know About Kayo
Kayo Sports is the ultimate sports destination in the land down under. It offers a wide range of local and international sporting events, including exclusive coverage from Fox Sports, beIN Sports, ESPN, and Racing.com. And since this is a standalone, video-on-demand platform, all this content is solely available for cord-cutters.
That's right! Sports fans who don't want to commit to a long-term and hefty cable or satellite subscription can opt for Kayo instead. The service, a product of Foxtel subsidiary Streamotion, kicked off in November 2018. It became an instant hit among Aussies, quickly hitting the 100,000-paying-subscribers mark by February 2019. A year after its launch, the number of Kayo Sports subscribers had reached 443,000.
However, that number dropped significantly due to the COVID-19 pandemic, with sports events postponed or canceled. They picked up again when tournaments resumed, registering 590,000 subscribers as of August 2020. The service does not carry the Foxtel brand to avoid the possible confusion with other streaming platforms, namely Foxtel Now, Foxtel Go, and Foxtel Play.
Before the Kayo launch, a Foxtel spokesperson said that the company aims to launch new products that target customers who weren't interested in the company before. He added that any new service would add to Foxtel's content, which features different genres.
"As we have previously stated, a significant part of our future growth strategy will be the launch of new streaming products directed at customer groups who have previously not been attracted to Foxtel."

Foxtel Spokesperson
Channels and Subscription Plans
Kayo Sports has a lineup of over 15,000 hours of shows, match replays, and documentaries on-demand. And apart from being a standalone, no-contract streaming platform, it offers a two-week free trial to new users. You can choose between two monthly subscription plans: Basic and Premium.
| | | |
| --- | --- | --- |
| | BENEFITS | PRICE |
| BASIC PLAN | Watch live and on-demand, cancel anytime, HD viewing, two simultaneous streams | $25/month |
| PREMIUM PLAN | Watch live and on-demand, cancel anytime, HD viewing, three simultaneous streams | $35/month |
And as I mentioned earlier, Kayo brings you coverage from top sports networks, including Fox Sports, beIN Sports, ESPN, and Racing.com.
Fox Sports News
Fox Cricket
Sky News Australia
Fox League
Fox Sports (503, 505, 506, and More)
beIN Sports 1
Racing.com
beIN Sports 2
beIN Sports 3
Fox Footy
ESPN
ESPN2
Leagues and Sports Events
ESPN, Fox Sports, and beIN Sports are three of the biggest sports broadcasters in the business. As a result, Kayo offers exclusive coverage to a wide range of leagues, tournaments, and competitions, including:
NBA
NCAA College Basketball
EuroLeague
NFL
MLB
NHL
UFC Fight Night
Boxing
Cricket
Golf
US Open
Wimbledon
Formula One
MotoGP
NRL
AFL
WWE
Cycling
Darts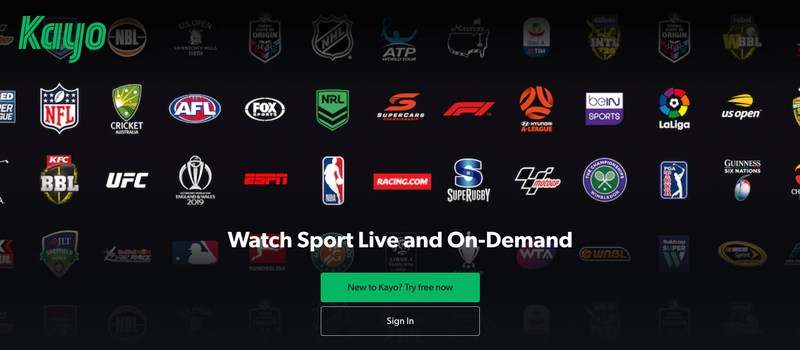 That's just part of what's on offer when you subscribe to Kayo Sports. All content is available live and on-demand.
Supported Devices
Kayo Sports has compatible apps with the majority of operating systems, allowing you to watch matches anytime, anywhere, and on any device, including:
PC
Mac
iPhone and iPad
Android
Samsung TV
Apple TV
Android TV
Telstra TV
Chromecast
In addition to the above devices, Kayo Sports plans to roll out dedicated applications for Smart TVs and gaming consoles. According to the company, the PS4 app should be available by the end of the year.
"We've been listening and working hard to bring you Kayo on PS4 as soon we can. We are aiming to have this available sometime late this year, we hope this helps."

Kayo Sports
---
Stream Kayo Sports from Anywhere – The Final Whistle
Kayo Sports is your go-to destination for sports inside Australia if you're a cord-cutter. It brings Aussie fans coverage from beIN Sports, ESPN, and Fox Sports, three of the biggest sports broadcasters worldwide. In other words, it is home to football, basketball, baseball, hockey, American football, rugby, tennis, golf, auto sports, and much more.
But why should Australian viewers enjoy all the fun? Even though Kayo Sports is only available in the land down under, you can still access the platform from anywhere with a VPN. You just have to get the right one.
Which sports are you currently watching on Kayo? Tell us who you're rooting for in the comment box below.