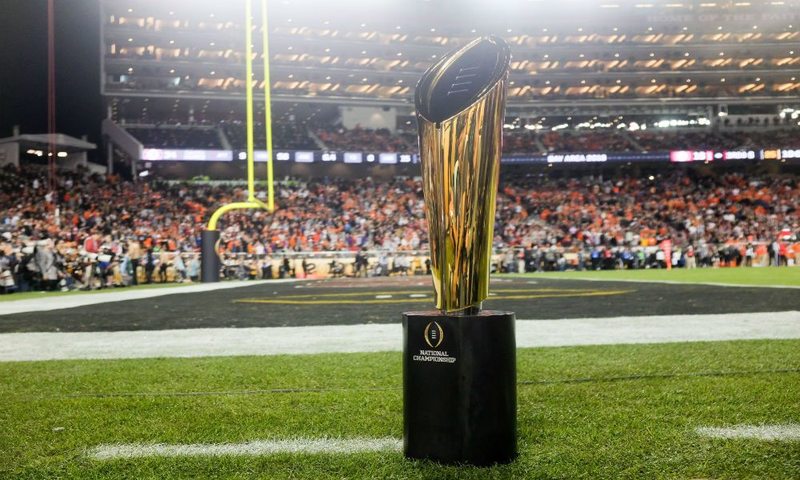 Streaming NCAA Football
Available standalone services
Geo-blocks and blackouts
Avoid restrictions with a VPN
How to install the best VPNs
Alternative: Unlocator Smart DNS
NCAA football popularity and results
Parting words
American football is more than just a game in the United States. It's a religion. Nowadays, it is somewhat a tradition to gather in front of the TV on Sunday and root for your favorite team. And although the NFL and college football branched out to other days of the week, Sunday remains the most sacred.
Yes, more and more people are now skipping church and focusing on football. That's how significant the sport is over there. And although the NFL is the top tier league, a lot of fans in several parts of the US favor college football instead.
After all, it features a bigger pool for talent from which the NFL drafts the best players. Several college football stadiums have huge seating capacities, with a full-house attendance for each game. And for fans watching from home, a lot of networks cover matches, including ABC, CBS, Fox, and NBC.
You can even stream games over the web or via mobile app. However, most of these channels are subject to geo-blocks and blackouts. Therefore, you'll need a VPN or Smart DNS proxy to change your geographic location.
---
Table of Content
---
How to Stream NCAA College Football
There's nothing like spending your weekend watching your favorite sports. Games kick off around noon and last until late at night, meaning that fans have a fully-booked schedule. Some matches even take place in midweek.
But unlike other sports, NCAA college football is available on almost every major US TV network. Therefore, there's a good chance you'll catch a game while flipping through the channels. But if you're on the go or visiting some relatives who aren't football or sports fans, you can stream matches on your smartphone or tablet.
ESPN, Fox Sports Go, CBS Sports App, and NBC Sports Live will bring you live coverage of their NCAA college football games online. You can visit their websites or download their mobile apps.
ABC and ESPN feature matches from several conferences, while Fox focuses on the Big Ten, Big 12, and Pac-12. Fans of the Southeastern Conference (SEC) must head over to CBS, and those who like Notre Dame University can watch all their games on NBC.
But there is a downside to all of this if you're a cord-cutter. These online services require a cable or satellite subscription upon registration. In other words, you must submit your provider's login data to access the streaming platform.
---
What About Standalone Services?
Before you have a panic attack, there is a loophole for fans without cable or satellite subscriptions. There are several standalone services available that can give you access to NCAA college football at different prices.
ESPN+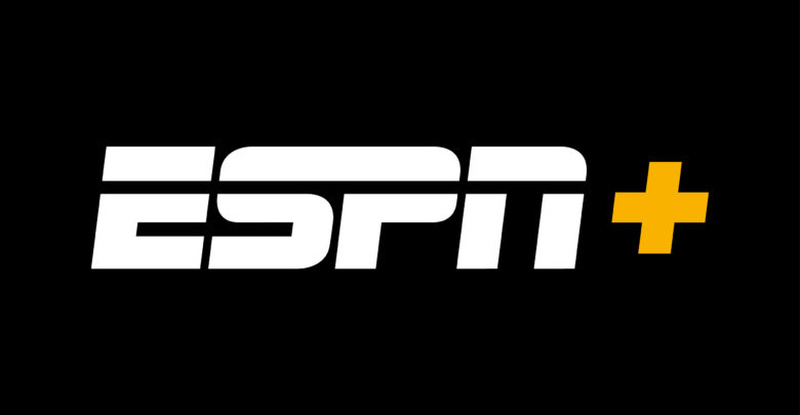 The cheapest option is ESPN+, a subscription-based platform owned by The Walt Disney Company and Hearst Communications. You can either purchase the monthly plan for $4.99 or the yearly plan for $49.99. This reasonable pricing allows you to watch college football, MLB, NHL, MLS, UFC, and much more.
The problem with this service is that the NFL and NBA coverage are unavailable, not to mention some original content like SportsCenter.
But if you want the full ESPN library, in addition to other channels like Fox, NBC Sports, and CBS, OTT internet television services are your go-to destination. They will cost you extra, though.
I'm talking about the likes of Sling TV, Hulu Live TV, FuboTV, and AT&T TV Now.
---
Sling TV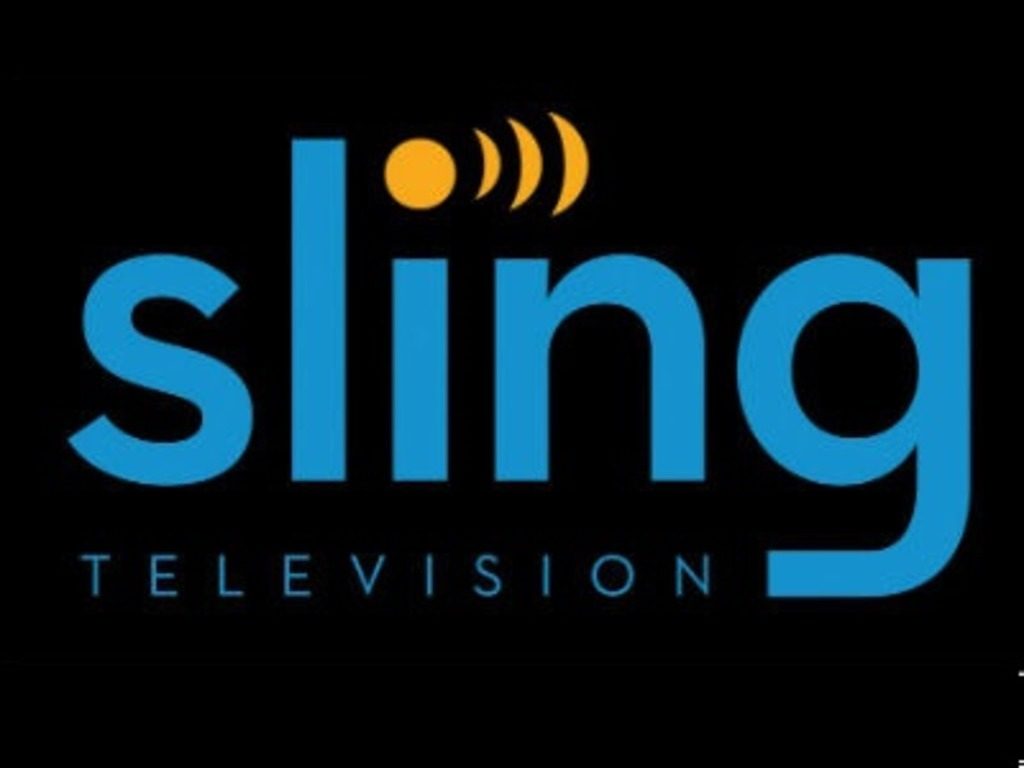 Sling TV offers three subscription plans: Orange, Blue, and Orange & Blue. The first one features channels like ESPN, ESPN2, and ESPN3, while the second one has NBC Sports, FS1, and FS2. Combine both packages to get maximum NCAA college football coverage.
Each of the Orange and Blue subscriptions cost $25/month, while the combined plan has a $40 price tag. But users will get a 40% discount on the first month, which reduces the fee to $15 and $25 respectively.
---
Hulu Live TV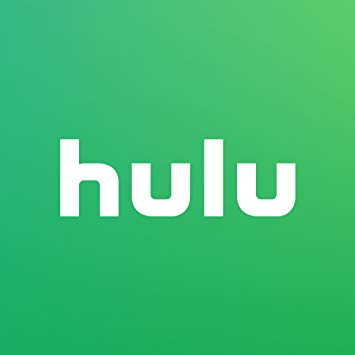 Hulu is another streaming service that Disney provides. The standard ad-supported version costs $5.99/month, but that will only give you access to movies, series, and Originals. For TV channels, you must sign up for the much more expensive Hulu + Live TV.
Starting at $44.99 per month, you'll have access to five ESPN channels, FS1, and CBS Sports Network. It also features conference TV channels for the Big 10, Atlantic Coast (ACC), and SEC. And thanks to its DVR storage option, you can record games and watch them later on.
You'll also enjoy this service if you're a movie and series fan. Hulu + Live TV includes Originals like The Handmaid's Tale, in addition to the latest blockbusters.
---
AT&T TV Now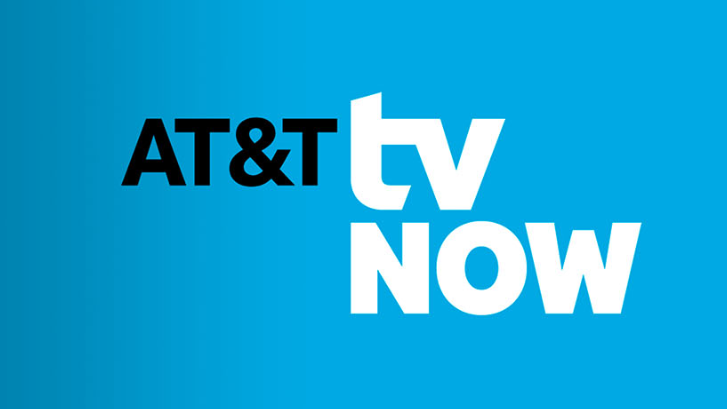 Formerly known as DirecTV Now, this service includes channels like ESPN, ESPN2, NBCSN, and FS1 in the basic Plus package. It costs $50/month and features entertainment giant HBO. For additional NCAA college football and sports coverage, subscribe to the Max plan for $70/month.
You'll have access to CBS Sports Network and the Olympic Channel, perfect ahead of the 2020 Tokyo Olympiad.
Each plan gives you access to three HBO channels, home to Emmy-award-winning shows like Game of Thrones, Chernobyl, Succession, and Westworld. You can also purchase additional premium add-ons like Cinemax, Showtime, and Starz.
---
FuboTV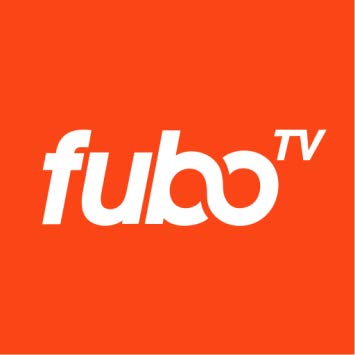 FuboTV is a streaming service that mainly focuses on American sports, making it an ideal choice for NCAA football fans. It has a lineup of fantastic channels like NBCSN, NBA TV, NFL Network, beIN Sports, FS1, FS2, CBS Sports Network, NBC Golf, and the Olympic Channel.
That means you can watch any league you want, including NFL, MLB, NBA, and MLS. TV shows also have a fair share of representation, thanks to AMC, The CW, FX, Paramount, Showtime, and other channels.
All that content is within your grasp, starting at $54.99/month. You'll also get 30 hours of DVR storage, in case you want to record NCAA college games. More expensive packages will give you more additional channels and DVR space.
---
YouTube TV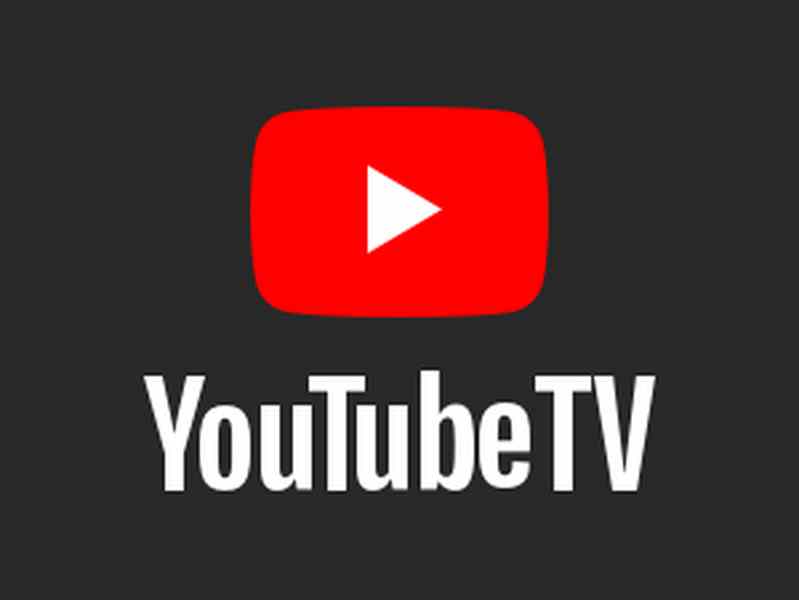 Another service that offers sports and entertainment channels is YouTube TV. You can watch college football games, as well as other sports, on FS1, FS2, four ESPN channels, CBS Sports, and NBCSN. It also features NBA TV, MLB Network, NBC Golf, and the Olympic Channel.
All that and more is available for $50 a month, a reasonable price if you consider everything on offer. You can even add more channels like Fox Soccer Plus, NBA League Pass, AMC Premier, and Showtime for an extra cost.
YouTube TV is also the only streaming service that offers unlimited DVR storage. And when it comes to simultaneous streams, it offers three.
---
What About Geo-blocks and Blackouts?
Whether you have a cable subscription or not, over-the-top streaming services like the ones I mentioned above aren't available everywhere. Geo-blocks and blackout restrictions prevent viewers from watching games, depending on their geographic location.
Geo-blocks
Streaming platforms don't offer the same content across all regions. Most of them are only available in one area or country. Netflix and Amazon Prime Video, for example, are available all over the globe, except in a few countries. But they offer different libraries depending on each region.
Hulu, HBO Go, and BBC iPlayer, on the other hand, are only available in their respective regions, i.e., the US and the UK.
The above streaming services are all US-based, and they are all blocked outside the country due to copyright issues. Try to access any of them from abroad, and you'll get a location error message. Here are a few samples:
"ESPN+ is not available in your country due to content rights issues."
"We're sorry; currently our video library can only be streamed within the United States."
"The video you're attempting to view is not available in your region."
---
Blackout Restrictions
Blackout restrictions prevent viewers from watching live NFL, NCAA football, MLB, NBA, and NHL games live online. That's because cable and satellite providers hold exclusive rights to air games in your local market. Therefore, the only live matches you can stream are those that are played outside your state.
For example, if you want to live stream the clash between Alabama and LSU, you have to step outside the states of Alabama and Louisiana. However, you can still watch out-of-market games like the one between Minnesota and Penn State.
American cable providers like Comcast and Verizon use blackouts to protect their interests and maximize profits. That leaves cord-cutting sports fans frustrated because they can't cheer their local teams unless they buy expensive cable subscriptions.
---
What's the Solution to These Obstacles?
Streaming services and websites can identify where you are through your IP address, a numerical label that allows you to browse the Internet. Once they find out that you are outside their designated broadcast zone, they will hide their content and tell you that it's not available.
Fortunately, NCAA college football fans, as well as other sports enthusiasts, don't have to sit around and take it. A virtual private network can help them avoid geo-blocks and blackouts by spoofing their online location.
This tool, which is also known as a VPN, reroutes your Internet connection through one of its secure servers. Furthermore, it changes your IP address to make it look like you're in a different region. So if you want to watch the Crimson Tide vs. the Tigers, connect to a US VPN server that is located outside Alabama or Louisiana.
The method works for both locals and expats. US residents would be using an out-of-market network to stream in-market games, while viewers from abroad need an American server to unblock streaming services.
However, VPNs can do more than just bypass geo-blocks and blackouts. They also:
Encrypt your traffic: Top VPNs use military-grade encryption to prevent third parties from seeing your online activity and data.
Avoid censorship: Several countries ban popular websites and services for security, religious, or political reasons. But you can claim back your Internet freedom by connecting to a foreign server.
Respect your privacy: Elite VPN providers won't collect or keep records of what your Internet traffic or connection. And they certainly won't share them with anyone.
Save money: Online shoppers can benefit from hiding their IP addresses as sites and services won't be able to charge higher fees based on their location.
How to Install a VPN and Stream NCAA Football?
After reading how virtual private networks work, you might think that it will take a lot of work to set one up on your device. But it's actually the opposite. Premium providers have dedicated apps for every major operating system. All you have to do is click the install button and Voila! The VPN at your fingertips.
Sign up to a top-drawer VPN service that can give you online security, anonymity, and freedom. You can check out my recommendations for help.
Download and install the VPN app from Google Play or App Store. You can get their browser extensions.
Open the app and sign in with your new account.
Connect to a server from the United States that is outside your local market. That way, you'll avoid geo-blocks and blackouts.
Launch the streaming service of your choice and watch your favorite NCAA college football games.
---
Top VPN Recommendation – ExpressVPN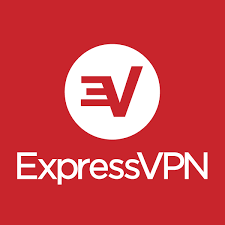 The minimum requirements from any VPN service are privacy, security, access, and speed. The latter is crucial if you want to stream HD shows or live sports. After all, who wants the video to stop loading when you're in the middle of a game? Well, ExpressVPN offers speed in abundance, making your online viewing experience a great one.
Moreover, it is an excellent brand for American sports fans due to its vast server network. Many of the 3,000+ servers it owns are located in the US, although the company does not reveal how many. What it does show is servers across 16 different states, meaning you can forget about blackouts and geo-blocks.
ExpressVPN also covers 93 other countries across every continent, except Antarctica (tough luck for penguins).
The company also follows a strict no-logs policy that states it won't collect or share records about your activity or connection. And to put your mind at ease, they invite independent auditors like PricewaterhouseCoopers (PwC) to verify their claims.
As for encryption, you'll get the same one the US government uses to protect classified information. The Advanced Encryption Standard with 256-bit keys, or AES-256 for short, is a military-level protocol that is basically uncrackable.
And the 30-day money-back guarantee allows you to put the service to the test. If, by the end of the first month, you're dissatisfied, demand a full refund.
Pros
3,000+ servers in 94 countries.
AES-256 encryption.
Fast speeds.
Zero-logs policy.
Smart DNS proxy: MediaStreamer.
App compatibility with every major OS.
Netflix and streaming support.
P2P file-sharing and torrent allowance.
Five device connections at the same time.
24/7 customer support.
30-day refund program.
---
ExpressVPN Alternative – BulletVPN
In case ExperssVPN isn't your cup of tea, and you'd rather find a slightly cheaper alternative, then BulletVPN is your number one choice. But don't think that a reduced price means less quality.
BulletVPN also uses the AES-256 encryption to safeguard your online activity. Even if hackers, ISPs, or government authorities manage to intercept it, they won't be able to read it. It also won't keep or share any records about your sensitive data due to the rigorous zero-logging policy it implements.
And with the kill switch + BulletShield feature, the company will disconnect your device from the Internet in case the VPN stops working. As a result, no data leak will take place.
BulletVPN, as the name suggests, offers excellent speed rates, ideal for sports, and NCAA college football. The only area where it falters is network coverage. Subscribers only have 71 servers to choose from, spread across 37 countries. That's significantly inferior to ExpressVPN.
However, keep in mind that 14 of those are located in different states across the USA. Therefore, you can bypass geo-blocks and blackouts with ease.
Pros
Smart DNS proxy service.
Round-the-clock customer support (with live chat).
Military-grade encryption.
No-logs policy.
30-day money-back policy.
Kill switch + BulletShield.
Fast speed rates.
Works with Netflix.
Apps for iOS, Android, Windows, and Mac.
Torrenting and P2P file-sharing support.
Cons
Limited server network.
Only three simultaneous device connections.
---
Watch NCAA College Football with Smart DNS
You can also get around online restrictions by using a Smart DNS proxy, although it is a less popular method. Why? Because these tools don't hide your IP address, which means that they are sometimes inefficient. These services only reroute the URLs that expose your location.
But if the streaming app uses location services like GPS, no NCAA college football for you.
Smart DNS proxies also don't use encryptions, which means that your ISP can see everything you do online. And speaking of Internet service providers, if they use DNS hijacking or transparent proxies, then your Smart DNS won't function properly.
However, no encryption means more speed.
To put it simply, users who care about online privacy and anonymity should stay away from Smart DNS proxies. But if you're only concern is to stream NCAA college football or other sports and shows, give this tool a try.
Why I recommend Unlocator
A crucial point that you must always remember when it comes to Smart DNS is that each provider has different channel support. Therefore, you must pick one that can unblock plenty of streaming services, especially those that are sports-related.
The best one I know is Unlocator, a Smart DNS that has access to over 220 channels. Those include ESPN, ESPN+, NBC Sports, Fox Sports Go, Sling TV, Hulu + Live TV, fuboTV, and AT&T TV Now. You can also use it as a VPN and unlock even more streaming platforms.
Go to their website and sign up to benefit from a 7-day free trial period WITHOUT submitting any credit card details.
Set the service up by reading or watching the helpful videos and guides.
You can install on all your devices, including smartphones, tablets, Smart TVs, routers, gaming consoles, and computers.
Enjoy the best NCAA football games, as well as 200+ channels.
---
NCAA College Football in Demand
As I mentioned at the beginning, football is a religion in the United States. But perhaps it was an understatement when I said that some areas in the country prefer NCAA college over the NFL.
According to the National Football Foundation (NFF) & College Hall of Fame, NCAA football is the second most popular sport in the USA, right behind its top-tier counterpart, the NFL. That puts college football ahead of professional leagues like MLB, NBA, NHL, and MLS.
The 2018-2019 report showed that "47 million fans attended games in 2018." As for viewers, 366 regular season telecasts reached more than 163 million fans, and 38 postseason bowl games attracted 90 million. These staggering figures prove that there is a great appetite for this division.
NFF President & CEO Steve Hatchell said that "college football has proven from its earliest days that it has a unique ability to unite people." He added that "the networks, as well as the colleges, conferences, and bowls, all deserve high praise as innovators who continue to break new ground within an ever-changing high-tech landscape."
"In an increasingly fragmented world, especially in the media markets, college football remains one of the most powerful platforms for reaching a mass audience in real time."

Steve Hatchell, NFF President & CEO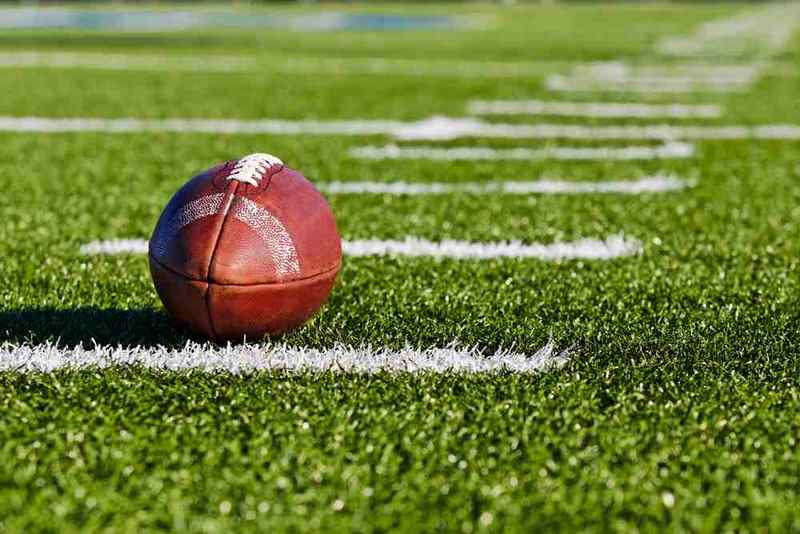 ---
NCAA Football – Biggest Results and Upcoming Games
Let's take a look at this season's biggest games in NCAA college football. Here's a recap of some of the scores, and the remaining schedule of must-see matches:
Results
First week: #11 Oregon Ducks 21-27 #16 Auburn Tigers
Second week: #9 Texas Longhorns 38-45 #6 LSU Tigers
Third week: UCLA Bruins 14-48 #5 Oklahoma Sooners
Fourth week: #3 Georgia Bulldogs 23-17 #7 Notre Dame Fighting Irish
Fifth week: Texas Tech Red Raiders 55-16 #6 Oklahoma Sooners
Sixth week: #15 Washington Huskies 13-23 Stanford Cardinal
Seventh week: #6 Oklahoma Sooners 34-27 #11 Texas Longhorns
Eighth week: #12 Oregon Ducks 25-31 #25 Washington Huskies
Ninth week: #19 Michigan Wolverines 45-14 #9 Notre Dame Fighting Irish
Tenth week: #8 Georgia Bulldogs 24-17 #6 Florida Gators
Upcoming
Eleventh week: #1 LSU Tigers vs. #2 Alabama Crimson Tide
Twelfth week: #6 Georgia Bulldogs vs. #12 Auburn Tigers
Thirteenth week: #5 Penn State Nittany Lions vs. #3 Ohio State Buckeyes
Fourteenth week: #2 Alabama Crimson Tide vs. #12 Auburn Tigers
The playoffs will take place between November 30 and December 21, while the Championship game will happen on January 11, 2020, at the Toyota Stadium in Frisco, Texas.
---
NCAA College Football Touchdown – Final Thoughts
Sports fans in the US breathe American football, and NCAA college level is no different than the NFL. However, cord-cutters who wish to stream the games locally or abroad face a couple of obstacles. Blackout restrictions and geo-blocks prevent NCAA football fanatics from following their favorite teams.
But no online roadblock can stand in the way of VPNs, especially elite ones like ExpressVPN and BulletVPN. These two services will deliver the best college football action no matter where you are. And if you prefer to try a different method, Unlocator is your go-to Smart DNS destination.
These providers will unblock a flurry of streaming platforms like ESPN+, fuboTV, AT&T TV Now, Hulu Live TV, and more.
North Dakota State has dominated the Football Championship Subdivision (FCS) level, winning seven titles in eight years. Can anyone knock the defending champions off their perch? Leave your predictions below.