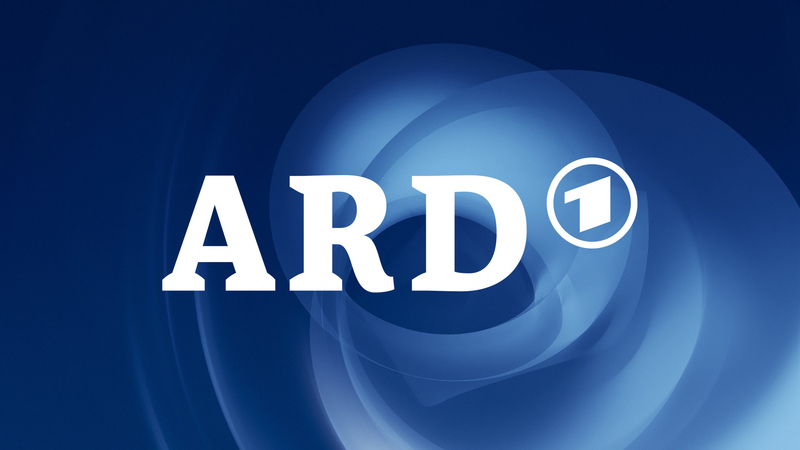 Germany provides a host of free streaming channels that cater to anyone's taste within its region. If you're a sports fan, in particular, you might find the best events (Free of charge) on none other than ARD.
The problem here is that the channel is only dedicated to those residing in Germany. In other words, it blocks anyone living in the US, UK, Canada, Australia, or elsewhere abroad from watching its content.
Now, as we implied, the channel is a must-have. So, just like we showed you how to unblock ZDF, it's time to learn how to watch ARD outside Germany.
Unblock ARD Anywhere – Quick Guide
Time needed: 4 minutes
Unblocking ARD outside Germany is no hard task. All you have to do is follow the steps below and you'll be watching the service's content wherever you may be:
Sign up with a VPN provider.

Our top recommendation goes to ExpressVPN mainly for its speedy servers in Germany.

Download the VPN client.

Get the VPN application on your Android, iOS, PC, or Mac.

Open the VPN app.

Sign in with your username and password.

Connect to a German server.

Once the connection is established, you'll receive a German IP address.

Launch ARD's application or website.

Follow the step-by-step guide provided below to get the channel on your device.

Watch ARD wherever you are.

Enjoy free live and on-demand content anywhere.
ARD Outside Germany – The Full Walkthrough
If you'd like to know how we were able to get to the "Steps" part, make sure you go through this comprehensive guide. It reflects the entire process.
The Needed Material
To unlock ARD outside Germany, you'll need everything on the list below:
A VPN account.
An ARD-compatible device.
An ARD account for extra features.
ARD: A German-Exclusive Service
When we speak about German television, ARD and ZDF are the first that come to mind. The two channels fall under one roof but offer different content.
With ARD, users get to access several live channels, including the likes of Das Erste, Arte, 3sat, and EinsPlus.
Not only that, but along with ZDF, the channel owns the broadcasting rights to several sporting events such as the Bundesliga, Champions League, as well as the Olympic games in Germany.
The reason for this channel's popularity is quite obvious, don't you think? Aside from being the world's second-largest public broadcaster, ARD has a lot to offer in terms of content.
Sadly, just like any streaming channel out there, ARD applies geo-blocking. The service only operates in Germany, which means that anyone overseas has no access to its library.
ARD can determine your location by examining your IP address. Once it figures out you're outside its coverage area, one of these error messages pops up:
"Hinweis. Dieses Video ist aus rechtlichen Grüden leider nicht verfügbar."

"Dieses Video kann leider nicht abgespielt werden. Wichtig: Inhalte mit Geoblocking Können nur von Deutschland aus abgerufen werden. Wir bitten um ihr verständnis."
Simply put, ARD requires a German IP address. If you live abroad, that's exactly what you lack, resulting in the aforementioned errors.
All you need to do is change your IP address. With a VPN and the steps above, you can do exactly that and access ARD wherever you may be.
What a VPN Does
A Virtual Private Network is the ultimate tool to bypass regional restrictions and access content anywhere in the world.
When you establish a connection to a server in a specific country, the VPN will assign you a dedicated IP address in the region.
Aside from anonymizing your internet browsing, you'll be able to access any service/website in the area no matter where you physically reside.
But it doesn't stop here. A VPN has a lot of benefits to offer. You can check them out in the list below:
Applies military-grade encryption that protects your data from outside interference.
Hides your real IP address and allows you to browse the internet anonymously.
Unblocks major streaming services anywhere.
Bypasses ISP throttling.
The benefits above can only be provided by a reputable VPN service. For that, we highly recommend ExpressVPN.
This provider has been around for a decade or so, granting access to servers in more than 94 countries. When it comes to speed, ExpressVPN topped our test results as our video quality did not decrease one bit.
However, while our top spot goes to ExpressVPN, our tests also showed that several other providers are excellent for the task. If you want an alternative, make sure to check the following table.


30-Day Money-back Guarantee
Unlimited Bandwidth
Apps For All Your Devices
24/7 Live Support
Visit ExpressVPN
Watch ARD on Any Device Anywhere
With ARD, no account is needed to start streaming. All need to do is get the channel and you're done. Now that you have a VPN at your disposal, this is how you get ARD on any compatible device:
Mobile
To install the ARD app on your Android or iOS mobile device, follow the steps below:
Connect to a German server.
Change your app store to Germany:
Download and install the ARD application.
Launch the app and select your title.
Enjoy free streaming anywhere.
Desktop
To get ARD on your Windows or Mac, here's what you need to do:
Connect to a German server.
Launch your browser and head over to ARD's website.
Choose your video.
Start streaming.
Unblock ARD Anywhere – FAQ
If you want to know more about ARD and what it represents, give the following section a quick read.
Yes, the channel is completely free.
Do I Need an Account to Watch ARD?
No. An account is not required to stream anything on the channel. Just launch your video and start watching.
What Devices Can I Watch ARD on?
You can stream ARD on Android, iOS, PC, and Mac.
Yes, you can. ARD has an official add-on within the Kodi repository.
Stream ARD Anywhere – Final Words
When it comes to streaming, the quality of the content is everything you need to seek. With ARD, you get exactly that, and wait for it, completely free of charge.
The service is only available in Germany, but after you're done with this guide, you'll get to stream it live anywhere. If you want any additional help, you can always reach out to us by dropping a line in the comment section below.