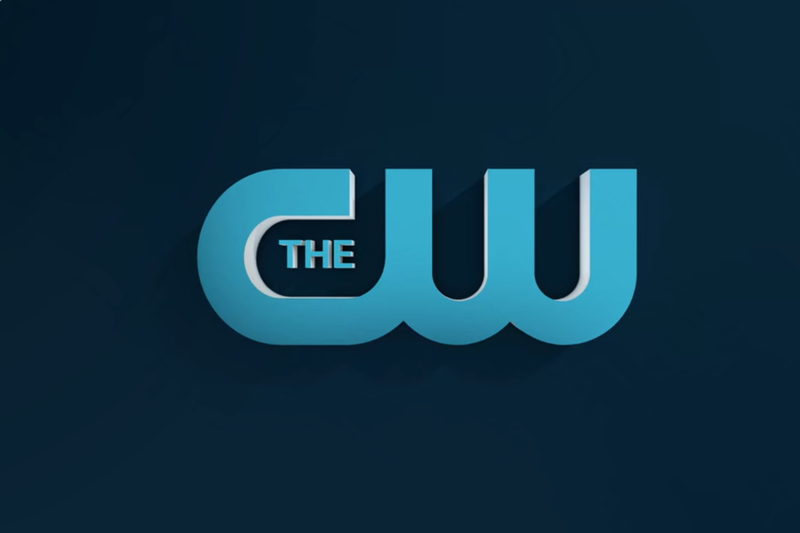 Watching quality TV programs online has become relatively easy. Almost every TV network or media company has its own streaming arm, allowing customers to watch their favorite shows live or on-demand for a monthly subscription. But few platforms offer good content for free, as The CW (CW TV) does.
You don't need any logins, credit card information, or cable subscriptions; just install the app or visit the website and start streaming. The only downside is that CW TV is only available inside the USA.
Now, the question you're about to ask is, "Can I watch The CW from abroad with a VPN?" And the answer is definitely, but only with the right VPN. We explain everything below.
The CW Outside the US – Quick Guide
Time needed: 3 minutes
Start CW-ing from anywhere in less than 3 minutes:
Subscribe to a premium VPN service.

Yes, they cost money, but they also give you fast and reliable access to CW TV. Our top recommendation is ExpressVPN. Another excellent choice is BulletVPN.

Install the VPN app on your device.

Just one click or tap, and the VPN app will be on your PC, Mac, Android, or iOS device. You can even set up a VPN on your router.

Sign in using your newly created account.

Launch the app, enter your username and password, and hit the "Sign In" button.

Connect to a US server.

Select any VPN server located in the USA and instantly get an American IP address.

Go to the CW TV website or The CW app.

Notice that there aren't any error messages when you open The CW Network's streaming services.

Watch The CW anywhere, anytime.

Enjoy your favorite content live or on-demand.
Stream CW TV with a VPN – What You Need to Know
Fan of what The CW Network offers, but you're outside the US? No problem. Follow our quick-read guide, and you'll be watching in no time.
The CW Streaming Kit
You need the following to access CW TV from abroad:
A premium VPN subscription.
A CW-compatible device.
A Good internet speed.
Why Is The CW Geo-Blocked?
The CW Network, or The CW for short, is a free-to-air US TV network. Its name is an abbreviation of the first letters of its two parent companies, CBS and Warner Bros. Entertainment.
Every CW show is available online through the CW TV website or The CW app. And the best part is that all content is free. You don't need to create an account, subscribe, or have a cable contract.
However, the streaming service is ad-supported, with a small price to pay in exchange for all those free shows.
Due to licensing agreements and copyright rules, The CW is geo-blocked outside United States territories. That is why anyone who tries to access it from abroad gets a location error message instead:
"Due to licensing restrictions this content is only available in the U.S."
Every streaming service deploys geo-blocking technology to keep out overseas viewers. They can detect your location through your IP address.
That means other US platforms like Hulu, HBO Max, and Showtime are also beyond reach. But you can get rid of error messages once and for all with a reputable VPN service.
Get CW TV Access with a VPN
A suitable VPN gives you access to The CW almost instantly. But a lot of things happen behind the scenes.
After connecting to a VPN server, your traffic goes through an encrypted tunnel, preventing anyone from monitoring your online activities.
Then, after hiding your actual IP address, your VPN gives you a new one from a location of your choice. As a result, you'll unlock websites that are only available in selected regions.
In this case, if you want access to CW TV, you must connect to a US VPN server.
Thanks to your American IP address, the streaming platform will think you are inside the country. As a result, you'll be able to watch all your favorite US shows and sports.
But using a VPN is so much more than just bypassing geo-restrictions. In fact, you will benefit from it whenever you go online.
VPN Features
Data encryption: Keep your sensitive data safe from prying eyes, like ISPs, hackers, and government agencies.
No tracking: VPNs follow zero-logs policies, meaning they delete information related to your internet activities or connection.
No throttling: Your ISP can't see what you're doing, so it can't slow down your internet connection when you're streaming or gaming.
Better Internet access: Avoid strict Internet rules and censorship. Unblock your favorite websites, VoIP services, and more.
Cheaper shopping: Connect to a foreign VPN server, discover new e-markets, and buy your favorite products at discount prices.
Simultaneous connections: Benefit from all VPN perks on several devices at the same time with just one account.
Best VPN for CW TV
Streaming services don't just use geo-blocking technology; they also have robust VPN detection mechanisms, meaning they can detect and block most VPNs.
Therefore, only premium providers give you reliable access to The CW from outside the US.
We tried several free VPNs to watch CW from abroad, but they were inconsistent and slow. Besides, we would never recommend them because they keep user data logs and sell them to make money. That's why we stick with paid VPNs, and so should you.
Between the ones that we tried, we liked ExpressVPN the most. It uses military-grade encryption, has a strict no-logs policy, offers 3,000+ servers in 94 countries, and allows up to 5 simultaneous device connections. And if you don't like the service, get a full refund with the 30-day money-back guarantee.
We also provided a list of alternatives if ExpressVPN doesn't tempt you. We found BulletVPN very impressive with its bullet-speed servers and perfect unblocking record.


30-Day Money-back Guarantee
Unlimited Bandwidth
Apps For All Your Devices
24/7 Live Support
Visit ExpressVPN
Get The CW App on your Favorite Device
Stream your favorite shows live and on-demand, at home or on the go.
Android
You won't find The CW app on Google Play Store if you're outside the US. Either install it on your device before traveling or change your Play Store country.
iOS
Desktop
You can easily watch CW TV on PC or Mac as you don't have to download any app. Connect to an American server, visit the CW TV site and start streaming.
Chromecast
Chromecast doesn't support VPN clients, meaning you can't get the app if you're outside the US. But it doesn't mean you can't use it to watch The CW. Set up the VPN service on your router and connect to a US server, which will allow you to download the app on your Chromecast.
Xbox
VPNs don't support gaming consoles like Xbox. So once again, you'll have to set up the connection on your router, then connect to a US server (see how in Chromecast). Then, change your Xbox region to the US, download the app, and watch your favorite shows.
FireStick
Download the VPN app on Firestick, then connect to a US server to change your Amazon account to the US. Next, get The CW app and start binging.
Roku
Much like other TV devices, you must first install the VPN on your router (check out how to do that in the Chromecast tab). Then, connect to a US server, get Roku USA, and watch The CW from anywhere.
The CW FAQ
Take a look at the most common CW questions our readers ask.
What Devices Can I Watch CW on?
You can stream The CW's content on Android, iOS, PC, Mac, Chromecast, Xbox, FireStick, and Roku.
Can I watch CW TV outside the USA?
Due to licensing agreements, The CW app and website are only available inside the USA.
Yes. You can stream The CW content for free through the app. No logins, credit cards, or cable subscriptions are required.
What does The CW stand for?
The CW name is an abbreviation of the first letters of CBS and Warner Bros. Entertainment, The CW's parent companies.
Yes. The CW is a free, ad-supported service, meaning you'll find some advertisements while streaming.
What can I watch on CW TV?
The CW brings you a free and exciting lineup of shows and movies, including:
The Flash
Legacies
90210
Naomi
Superman & Lois
Riverdale
Star-Crossed
Whose Line Is It Anyway?
Krypton
DC's Legends of Tomorrow
Watch CW TV with a VPN – Final Words
A streaming service with free binge-worthy shows? Yes, please. The CW offers all that without the hassle of creating an account, subscribing, or getting cable.
Unfortunately, you need a VPN to watch it from abroad because it's only available inside the USA.
However, not all VPNs work with CW TV service, so be careful which one you choose. The ones we tried gave us fast and reliable access every time, especially ExpressVPN and BulletVPN.
So the next time you're staring at a location error message, you know what to do.