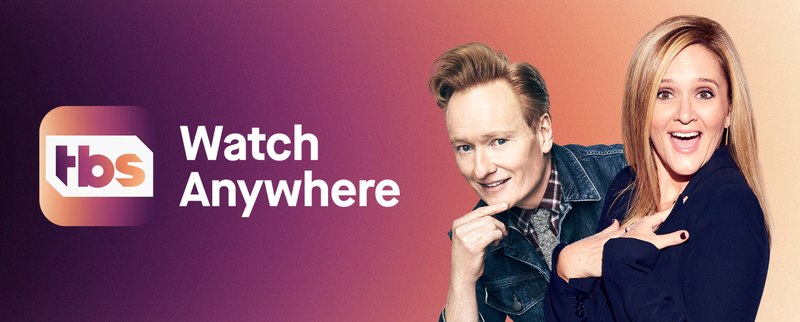 The country dubbed "the land of the free and home of the brave" in its national anthem is also the mecca of streaming services. Yes, the US has it all, from Netflix, Prime Video, HBO Max, and Disney+ to Peacock, A&E, Tubi, and TBS.
Unfortunately, all these platforms have some sort of geo-restriction, meaning content is limited depending on your location. TBS, for example, is unavailable outside the USA.
But you can bypass these pesky blocks with a reliable VPN. It won't take much of your time either. Here's how it's done:
TBS Abroad in Brief
Time needed: 3 minutes.
You'll be watching TBS from anywhere in the world by the time you finish microwaving your popcorn:
Subscribe to a premium VPN.

The pick of the bunch is ExpressVPN, but others like BulletVPN and Surfshark are also highly recommended.

Install the VPN app on your device.

All grade-A VPNs have ready-made apps for Android, iOS, PC, Mac, and more.

Sign in with your VPN account.

Open the app, then enter your account credentials.

Select a USA server.

Connect with a single click/tap and get an American IP address instantly.

Go to the TBS website or app.

Visit TBS from your laptop, phone, or tablet and choose what you want to watch.

Watch TBS anywhere, anytime.

Stream your favorite content live or on-demand.
The 'Stream TBS from Anywhere' Kit
We guided you through the steps, now let's help you gear up. Our simple walkthrough will get you binge-watching TBS in no time.
What You Need
Make sure you have the following material to access TBS from abroad:
A TBS account or cable subscription.
A VPN subscription.
A TBS-compatible device.
TBS – Why All the Restrictions?
TBS is short for Turner Broadcasting System, an American pay TV network owned by WarnerMedia's Turner Networks division. It offers a variety of programs, with a focus on comedy and a fair amount of sports.
All this content is available for online viewing through the TBS app and website and for free. However, you must have a cable subscription. Don't worry; there's a workaround for cord-cutters. You can get TBS network on internet TV providers such as Sling TV, YouTube TV, Hulu+Live TV, or DirecTV Stream.
It means you can watch your favorite shows and sports, including The Last OG, Final Space, Go-Big Show, and AEW Wrestling. But due to licensing agreements with global TV networks and media companies, TBS can only showcase programs inside the USA.
So once you leave American soil, you will no longer be able to watch your favorite TBS shows. Instead, a location error will pop up on your screen with messages like "This video is unavailable" or "Sorry, we're having trouble loading content right now."
According to the TBS website, only US residents can access the service.
Access to the service is only available in the home country of customers of participating TV Providers who also subscribe to the particular WarnerMedia television network.

TBS network
That's where the VPN comes in.
So What's a VPN?
A virtual private network, or VPN for short, is a tool that hides your online location and identity by sending all your internet traffic through an encrypted tunnel. As a result, ISPs and websites can't see where you are or what you are doing.
How? Well, VPNs have multiple servers all over the globe. Connecting to one of them will send your traffic through the server you picked and give you a new IP address from the same location.
For example, if you connect to a US server in Chicago, you'll get an American IP address. The websites you visit, like TBS, will think that you are inside the country and give you full access to its content. That's the best way to bypass and escape geo-blocks reliably.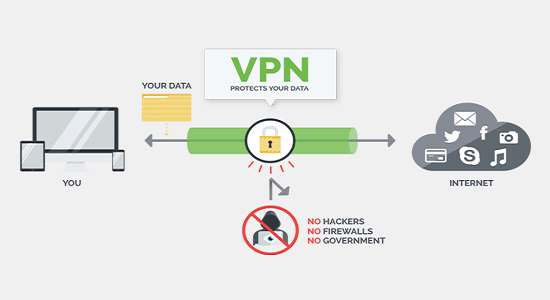 More Reasons to Get a VPN
VPNs aren't just for giving websites and streaming channels the slip. They have much more benefits.
Anonymous browsing

: ISPs, hackers, and government agencies won't be able to monitor your activities, thanks to military-grade encryption. And with strict no-logs policies, even your VPN won't keep tabs on what you do.

Secure data

: No one will be able to determine your actual location or identity. Your data will also remain safe when you're using public hotspots, which are vulnerable to cyberattacks.
Zero leaks: The VPN kill switch will disconnect you from the internet if the VPN connection drops. That way, your ISP can't intercept your personal data and browsing activities.

No lag or throttling

: ISPs can't intentionally reduce your internet speed when you are busy streaming or playing games online. VPNs also protect against DDoS attacks (where all my gamers at).

Online freedom

: Say goodbye to internet censorship and bans. Access your favorite websites, apps, and services no matter where you are.

Safer, cheaper shopping

: Check out different prices and save money when buying your favorite products online. Protect your credit card information while you're at it.
Not all VPNs will give you all these and reliable access to TBS, though. After several VPN testings, we highly recommend ExpressVPN. It has a network of 3,000+ servers in 94 countries, most of which are in the US. The service offers high-speed streaming, AES 256-bit encryption, a proven no-logs policy, and a 30-day money-back guarantee.
Now, keep in mind that ExpressVPN is a bit more expensive than the competition. If you want cheaper alternatives without compromising the quality of service, here are our top picks:


30-Day Money-back Guarantee
Unlimited Bandwidth
Apps For All Your Devices
24/7 Live Support
Visit ExpressVPN
Stream TBS on Any Device
Enjoy your favorite shows and sports from outside the US on your phone, tablet, computer, or smart TV.
Android
You won't find the TBS app on Google Play Store if you're outside the US. Either install it on your device before traveling or change your Play Store country.
Now, you can sit back and enjoy TBS shows from anywhere.
iOS
The TBS iOS app is available on the US App Store. But you can still get the app if you're abroad by switching your Apple ID region.
Then, open the app, sign in, and enjoy what TBS has to offer.
Desktop
You can easily watch TBS on PC or Mac as you don't have to download any app.
Connect to an American server, visit the TBS site and start streaming.
Chromecast
Chromecast doesn't support VPN clients, meaning you can't get the app if you're outside the US. But it doesn't mean you can't use it to watch TBS.
Simply set up the VPN service on your router and connect to a US server, which will allow you to download the app on your Chromecast.
Xbox
VPNs don't support gaming consoles like Xbox. So once again, you'll have to set up the connection on your router, then connect to a US server (see how in Chromecast).
Then, change your Xbox region to the US, download the app, and watch your favorite series, movies, and sports.
FireStick
Streaming apps on Amazon Fire Stick are subject to geo-blocks, even the likes of Netflix and Prime Video, which offer different libraries.
So what you have to do is download the VPN app on Firestick, then connect to a US server to change your Amazon account to the US. Next, all that's left is to get TBS and start binging.
Roku
Much like other TV devices, you must first install the VPN on your router (check out how to do that in the Chromecast tab).
Then, connect to a US server, get Roku USA, and get your stream on.
TBS FAQ
Want to know more about TBS? Here are the most frequent questions our users asked.
Can I watch TBS outside the USA?
Due to licensing agreements, TBS is only available inside United States territories.
TBS cable subscribers can stream content for free on the app and website. Just enter the username and password for your provider account that includes the TBS streaming service
Do I need a cable subscription for TBS?
TBS is available for cord-cutters through live TV streaming apps like Sling TV, Hulu + Live TV, YouTube TV, and DirecTV Stream. however, these services are subscription-based.
Do I need to sign up to watch TBS?
You need to sign in to TBS to watch its full catalog. However, some content is available without sign-in.
TBS brings you an exciting lineup of shows, movies, original programs, and sports. That includes The Last OG, American Dad, Celebrity Show-Off, The Detour, Go-Big Show, Harry Potter: Hogwarts Tournament of Houses, MLB on tbs, AEW Wrestling, Wipeout, 2 Broke Girls, The Big Bang Theory, Brooklyn Nine-Nine, Friends, George Lopez, and Young Sheldon.
Wrapping up Our TBS Guide
Considering the beefy lineup of shows and sports that TBS offers, it's no surprise TV lovers want to get their hands on it. And even though the streaming service is geo-blocked outside the USA, a good VPN can bypass these restrictions in a jiffy. It's also equipped with some pretty useful benefits like security, privacy, speed, leak protection, and online freedom.
So don't miss out on your favorite shows anymore simply because you're traveling. Get a VPN and start binging with the touch of a button.