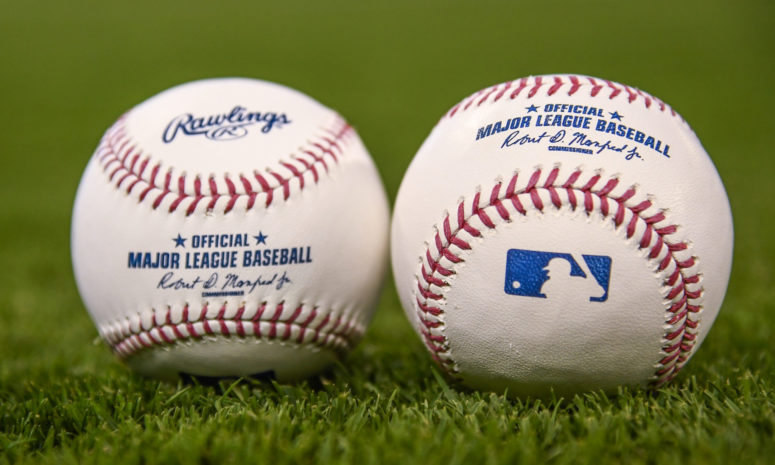 About MLB.TV
MLB.TV and blackout restrictions
Avoid blackouts with a VPN
More MLB streaming options
Watch MLB with Unlocator
"Going… going… gone!" That signature call of New York Yankees announcer Mel Allen will always play in our heads whenever we see or hit a home run. Unfortunately, it doesn't just apply to baseball, but also MLB.TV games. That's because the streaming platform uses blackout restrictions to prevent fans from streaming in-market live matches.
Due to broadcasting rights, baseball lovers in the US cannot watch their local teams live online when they are playing at home. Their only options are either an expensive cable/satellite subscription or a rerun of the game 90 minutes after it concludes.
Thankfully, with the help of VPNs and Smart DNS proxies, your options have expanded. These tools allow you to conceal your actual location and trick MLB.TV into thinking you're someplace else. Learn how to install and set up both services so that you can bypass geo-blocks and blackouts.
---
Content Overview
---
MLB.TV – What You Need to Know
MLB.TV made its debut in 2002, streaming its first match between the New York Yankees and Texas Rangers. A crowd of over 42,000 watched the game at Yankee Stadium, while another 30,000 fans from 60 countries streamed it live. And the rest, as they say, is history.
The streaming service went on to become one of the most successful platforms in the industry. Thanks to developers MLB Advanced Media (MLBAM), MLB.TV gathered millions of subscribers throughout its 18-year history. In 2017, it ranked number four in terms of over-the-top subscriptions, only behind Netflix, Amazon Prime Video, and Hulu. In fact, it was the only sports service to make the top ten.
MLBAM, or BAM for short, earned a lot of praise for creating such a near-perfect platform. Even after its debut in 2002, when the technology wasn't as advanced as today, players and media outlets alike applauded it. That success led to several partnerships with big names like HBO, WWE, and Sony.
It even scored a deal with another top-tier US sports league, the NHL. Not only will BAM power the NHL's streaming services, but it will also be a rights holder to of NHL content they can package and sell to an online audience. MLBAM struck a similar partnership with the PGA to build its first-ever digital, OTT subscription service, called PGA Tour Live.
"BAM can help us dictate what happens to our content in a time when this media landscape is going through a lot of change."

John Collins, NHL's Chief Operating Officer
How Much Does MLB.TV Cost?
MLB.TV allows you to watch baseball games on more than 400 supported devices. That includes highlights, replays, analysis, and more. All this content comes in two packages: Monthly and yearly. The first one costs $25/month, while the second plan has a $119 price tag per year/season.
You can also watch full game archives of the previous regular season and Postseason matches in HD, as well as select Spring Training games live, for $24.99. But please note that your MLB.TV subscription will expire before the upcoming season begins on March 30 and will not be automatically renewed. Therefore, if you want to watch the 2023 baseball season, you have to subscribe.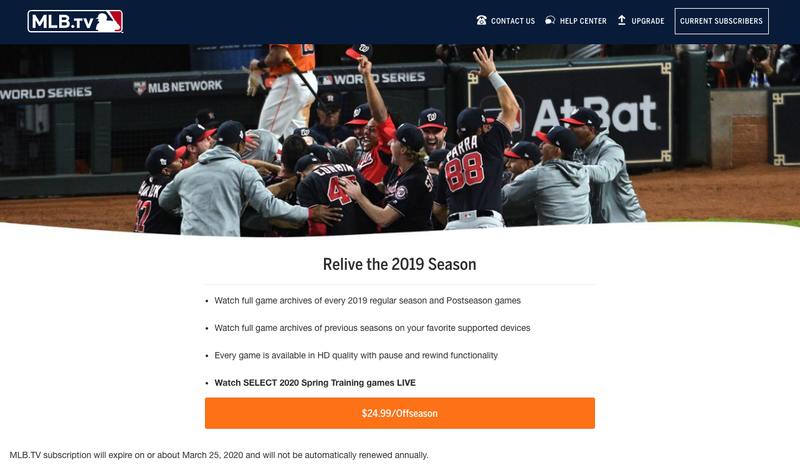 ---
MLB.TV Hampered by Blackout Restrictions
MLB.TV is a streaming platform that's available around the globe. It is not only restricted to US residents, so anyone from anywhere can subscribe to it. Actually, it's the American viewers who suffer the most when watching MLB.TV due to blackout restrictions.
TV networks Fox Sports, ESPN, and TBS have broadcasting rights over Major League Baseball. And to protect their rights, they enforce blackouts on streaming channels like MLB.TV, preventing them from airing live games inside local markets. They also do that to put pressure on cord-cutting baseball fans so that they purchase a cable/satellite subscription.
In other words, if you're a fan of the Los Angeles Dodgers, you cannot live-stream their home matches on MLB.TV. You'll have to wait until it becomes available on the platform, i.e., 90 minutes after it finishes. And it's not just regular-season local games that are subject to blackouts.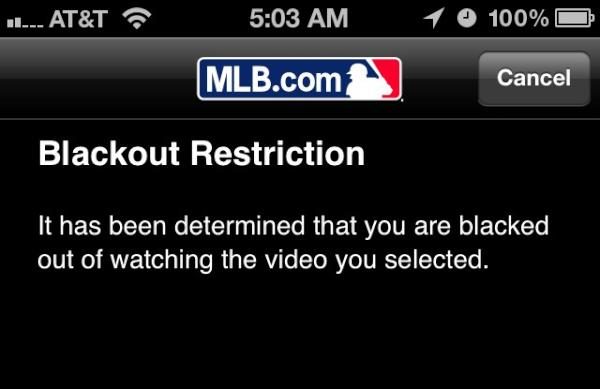 According to MLB.TV, National, All-Star, Postseason, and Play-in games are subject to blackout restrictions. Even the matches that are not will require authenticated access, meaning you'll need to submit your cable subscription login details to view the content.
Here's an example of applicable blackouts, according to MLB.TV. For more information about this matter, visit MLB.TV.
"Except for certain MLB regular season and Postseason games as described below or in certain MLB Club home television territories for which MLB may offer in-market subscription Services, all live games will be blacked out in each applicable Club's home television territory."
---
Avoid MLB.TV Blackouts With a VPN
MLB.TV blackout restrictions are only applicable inside the United States. Therefore, viewers from outside the country can stream all the games live. Moreover, other international online platforms will broadcast major League Baseball games, like DAZN and BT Sport.
American cord-cutters who want to stream MLB games live need to change their physical location to avoid blackouts. And the perfect way to do that is with a virtual private network. Better known as VPNs, these tools will redirect your traffic through one of their servers. They also give you a new IP address that matches the location of the server you selected.
So all you have to do to avoid blackouts is connect to a VPN server outside the USA. If you choose a French server, for example, your connection will travel through that server instead of the one your ISP uses. Moreover, your provider will switch your IP address to a French one, making it appear as if you were actually there.
As a result, MLB.TV will think that you are in a country where blackout restrictions don't apply, which allows you to stream live baseball games. And if you prefer other streaming channels like BT Sport or DAZN, connect to a UK or German server, respectively.
VPNs Can Do Much More
Virtual private networks are the best tools to avoid blackouts. They allow you to connect to their vast server network and hide your actual location. But that's not all they can do. VPNs can also protect your online privacy by:
Encrypting your traffic: Top VPNs use military-grade encryption called AES-256. It ensures that your Internet service provider cannot track your Internet activities. Moreover, it prevents the authorities and hackers from monitoring what you do online.
Eliminating sensitive data: Information like IP addresses, browsing history, and web destinations won't be stored. That's because elite VPN have zero-logs policies, meaning they delete sensitive data from their servers.
Termination of service when the connection drops: All VPNs offer a kill switch option in case they suddenly stop working. The kill switch prevents your device from accessing the Internet if the VPN connection drops. That way, your traffic won't reroute to your ISP's servers.
Furthermore, virtual private networks allow you to bypass geo-blocks that streaming services apply due to copyright issues. For example, BT Sport is only available within the borders of the United Kingdom. If you try to access it from abroad, you'll receive the following location error message:
"Sorry, this video is not available in your country." However, you can easily access the channel from abroad by connecting to a VPN server inside the UK. That will unblock BT Sport and other streaming services restricted to that region like BBC iPlayer.
How to Install a VPN
Installing a VPN may sound like a tricky matter for beginners, but it's actually the exact opposite. It is a simple procedure that requires minimum effort from your part. Just a few clicks, and you're all set to watch MLB.TV live.
Register for a premium VPN service. You'll need to submit your email, choose a subscription plan, then select a payment method.
After you create an account, you can download the VPN app from the App Store or Google Play.
When the app is successfully installed on your device, open and sign in.
If you want to stream live baseball matches on MLB.TV from the US, connect to any server outside America or Canada where there are no blackouts. If you want to watch MLB on DAZN or BT Sport, select a server from Germany or the UK, respectively.
Stream the regular season, postseason, and the World Series live without blackouts.
---
MLB.TV Alternatives
MLB.TV isn't the only US broadcaster for Major League Baseball games. As I mentioned earlier, Fox Sports, ESPN, and TBS have rights to ail league matches inside the USA. Now, if you're a cord-cutter, you're probably wondering how this news is useful to you. Well, you don't have to be a cable or satellite subscriber to watch these channels.
Several US-based streaming platforms offer a lineup of cable channels, only without the cable. Think of them as Internet televisions for cord-cutters. And the great thing about them is that even though they are American-restricted platforms, they don't apply blackout.
Sling TV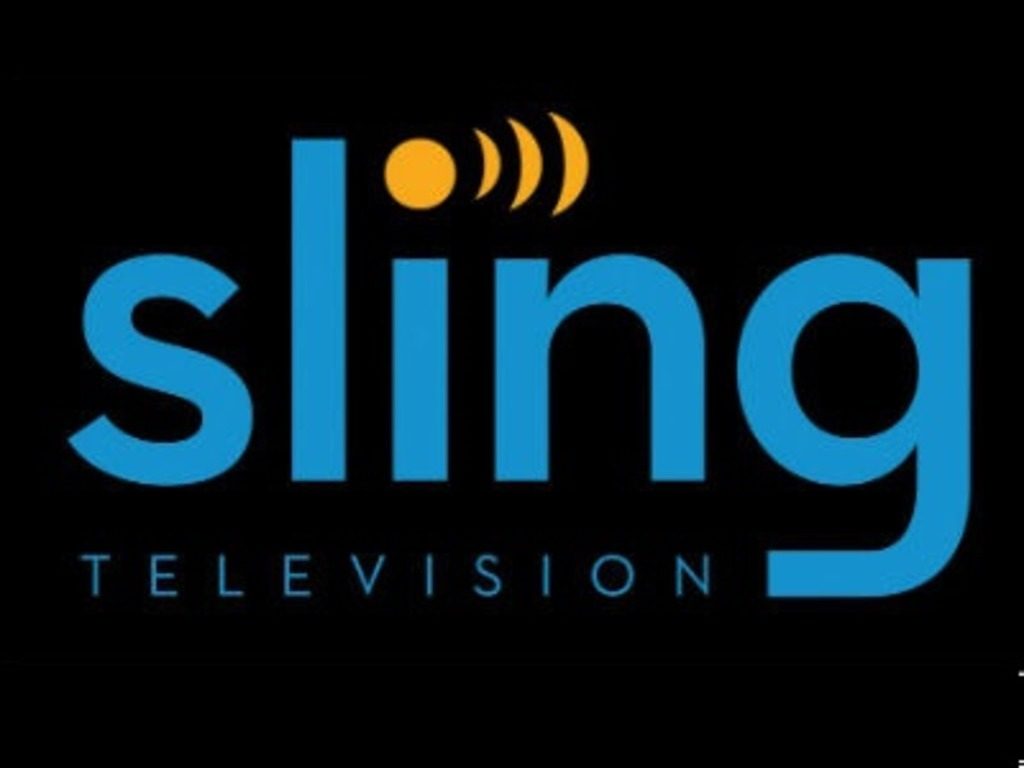 The first and cheapest item on the agenda is Sling TV. It offers viewers three plans: Orange, Blue, and Orange + Blue. Each package brings you a different MLB broadcaster, but the more you get, the higher your subscription fee will go.
Sling TV also features entertainment channels for streamers who enjoy binge-watching series and movies. They include Comedy Central, AMC, BBC America, Paramount, and BET.
Orange: Sling Orange includes ESPN, ESPN2, and ESPN3, as well as TBS. It will cost you $20 during the first month and $30 after that.
Blue: Sling Blue has somewhat a different lineup. It features TBS, FS1, and Fox Select Markets. Moreover, it has the same pricing as Sling Orange.
Orange + Blue: Mixing both plans into one will get you the best of both worlds. That means you'll have three ESPN and two Fox Sports channels, in addition to TBS. All that is available for $35 during the first 30 days, followed by $45/month later on.
Add-ons: You can add the Sports Extra package for $10/month and benefit from more MLB coverage from MLB Network and FS2.
YouTube TV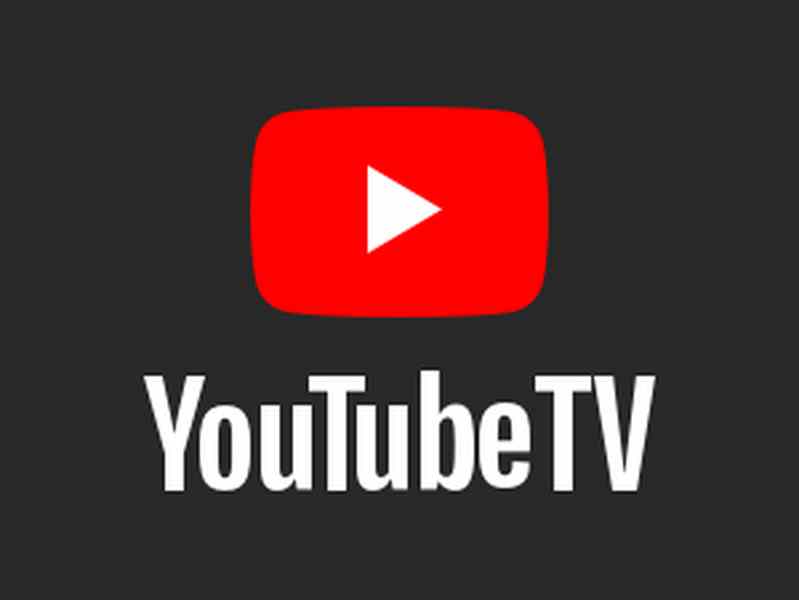 The basic YouTube TV subscription is more expensive than Sling TV but features all the MLB broadcasters. So for $49.99 a month, you'll enjoy more than 70 channels, including ESPN, ESPN 2, TBS, Fox Sports, FS1, FS2, and MLB Network.
You can even add Fox Soccer Plus and NBA League Pass for an extra cost. YouTube TV is also the only streaming platform to offer unlimited DVR storage, meaning you can save as much content as you like at no additional charge.
Hulu + Live TV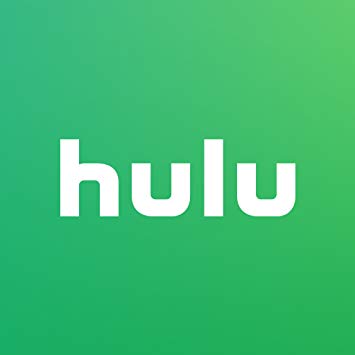 Hulu's Live TV package brings the best in entertainment and sports. The streaming service behind hit shows like The Handmaid's Tale and Ramy also features decent MLB coverage with FS1, FS2, ESPN, ESPN2, and TBS. Other sports channels include NBC Golf, NBCSN, BTN, and TNT.
Hulu + Live TV costs $54.99 per month. And you can purchase some channel add-ons like HBO ($14.99/month), Showtime ($10.99/month), Cinemax ($9.99/month), and Starz ($8.99/month).
FuboTV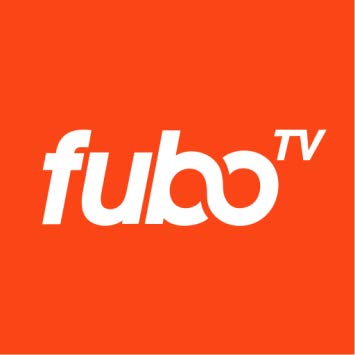 I highly recommend fuboTV for American cord-cutting sports fans. It brings you the most-watched US sports leagues, as well as popular international competitions. MLB coverage is brought to you by FS1 and FS2, while you can also follow the games of all MLB teams that aren't affected by blackouts.
You'll also have access to NBCSN, NFL Network, NBA TV, beIN Sports, NBC Golf, CBS Sports Network, and the Olympic Channel. That means you can watch the Super Bowl, the Premier League, NBA, and more. All that coverage will cost you $54.99 a month, which seems like a good deal to me.
AT&T TV Now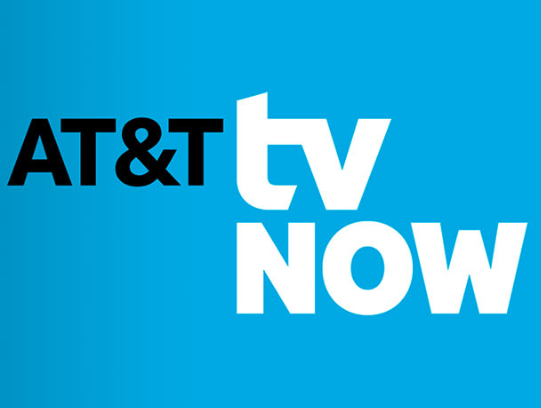 The basic AT&T TV Now package called Plus offers Major League Baseball fans two ESPN and Fox channels, in addition to TBS. It has a price tag of $65 a month. The Max Plan adds FS2 to the concoction but takes the cost to $80/month. And if you wish to add MLB Network, you must subscribe to the Choice package, which forces you to cough up $110 per month.
The reason behind these hefty prices is the extensive channel lineup that AT&T TV Now offers. The Plus plan has over 45 channels, including three HBO channels. It also features NBCSN, The CW, Comedy Central, FX, MTV, and CBS.
Amazon Prime Video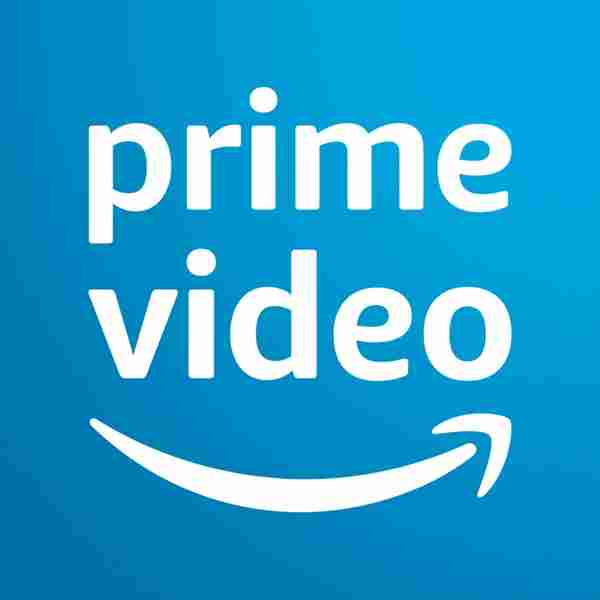 US Viewers can now watch Major League Baseball on Amazon Prime Video after MLB.TV was added to the channel list last year. The package enables you to watch regular-season out-of-market matches for $24.99/month or $118.99 for the full season. That's the same pricing that MLB.TV offers directly, and also features the same blackouts.
Of course, you still have to subscribe to Prime Video, which will cost you an additional $12.99 a month. For all that, you'll have access to MLB.TV, as well as Prime Video's full lineup of 150 channels.
ESPN+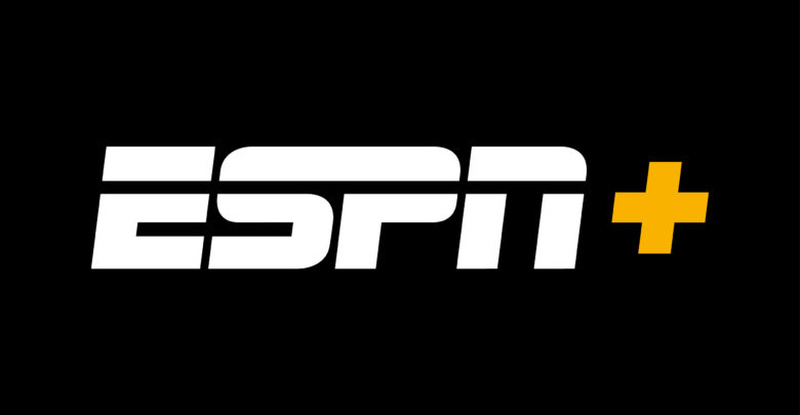 ESPN+ is a different streaming platform than the services above. It only features content from ESPN instead of offering various channels. Well, that's more than enough if you're a sports fan. That's because you'll enjoy major US and international competitions, including MLB, NHL, UFC, NCAA College Football, Serie A, and more.
Furthermore, ESPN+ will only cost you $4.99/month. You can also bundle up Disney+ and Hulu with it for a monthly fee of $12.99, which is still remarkedly cheaper than the other options. However, please note that ESPN+ is only available in the US, and some of its content, like MLB, is subject to blackouts.
Therefore, if you're watching from abroad, you must connect to an American server that's outside the teams' market. That means if the Chicago Cubs are playing against the New York Mets, you better connect to a server in Miami, for example. The same thing applies to viewers inside the USA.
---
Best VPNs for MLB.TV Blackouts
No matter which streaming service you prefer, the majority of MLB fans will need a VPN to watch live games. If you're a US resident with an MLB.TV subscription, you'll need a VPN to connect to a server abroad to avoid blackouts. And if you prefer ESPN+ or platforms like Sling TV or fuboTV, you might need to connect to an out-of-market American server.
Steaming live Major League Baseball matches in HD requires a fast Internet connection, and VPN encryption can affect that. Therefore, you must choose a premium VPN brand with speedy servers so that the speed drop remains unnoticeable. You'll also want a provider with plenty of servers in the US and around the world.
So I advise you to use paid VPNs instead of free ones, even if they will take the MLB viewing cost even higher. Feeless VPNs are slow and offer a limited amount of servers. And most of them keep track of your online activities and sell them to advertisers. You'll also experience continuous connection drops when you use them because they are not very efficient.
ExpressVPN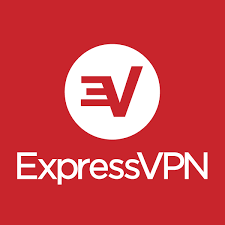 ExpressVPN is a fan favorite to a lot of VPN users and experts. Thanks to its vast network of speedy servers and high device compatibility, it is one of the best VPNs for avoiding MLB blackouts. According to the website, ExpresVPN operates more than 3,000 servers in 94 countries, and the USA gets the lion's share.
Moreover, it offers phenomenal speed rates, which makes it perfect for live-streaming HD games. That's despite using AES-256, the strongest encryption on the market. You'll also benefit from a strict zero-logs policy and an automatic kill switch to ensure your privacy remains unscathed.
Other features include five device connections at the same time, a Smart DNS proxy, and 30-day refund policy.
Pros
Fast speeds.
3,000+ servers in 94 countries.
Five simultaneous device connections per account.
AES-256 encryption.
No logs-policy.
Automatic kill switch.
Netflix compatibility.
Apps for iOS, Android, PC, Mac, Kindle Fire, and Linux.
Torrent support.
MediaStreamer: Smart DNS.
30-day money-back guarantee.
24/7 customer support with live chat feature.
Cons
Pricier than other premium VPNs.
---
BulletVPN
BulletVPN is another VPN that should be on your radar if you want to stream live sports like MLB. It is a fast and highly-efficient service that offers the highest security and privacy features as well. As a result, it earned some excellent ratings from users on Trustpilot and the App Store.
Now, its servers may not be as many as ExpressVPN's, but they strategically cover key regions all over the globe. The country with the most servers is naturally the United States, which makes BulletVPN a perfect choice for bypassing blackouts and other online restrictions.
Furthermore, the provider uses the same military-grade encryption as other elite brands. It also follows a no-logs policy and offers a Kill Switch + BulletShield feature. You can use BulletVPN apps on up to six devices at the same time, and you'll benefit from a free Smart DNS proxy.
Pros
Fast speed rates.
Up to six simultaneous device connections.
Smart DNS proxy.
Zero-logs policy.
Kill switch with BulletShield.
Top-level encryption.
Round-the-clock client support.
30-day refund policy.
Works with Netflix and other streaming platforms.
Support for torrenting and P2P activities.
Compatible apps with every major operating system.
Cons
Smaller server network than most elite VPNs.
---
Other Reliable VPN Options
Choosing the right VPN service is tricky. It requires plenty of homework to eliminate all unreliable and inefficient providers. But since that could be a bit time-consuming, we decided to do all the heavy lifting for you by stacking up the industry's current best four VPNs. All you have to do is select your favorite.


30-Day Money-back Guarantee
Unlimited Bandwidth
Apps For All Your Devices
24/7 Live Support
Visit ExpressVPN
---
Stream MLB.TV With Smart DNS Proxies
Some Internet users prefer to stream MLB with a Smart DNS proxy. And while these servers cannot unblock every channel like elite VPNs do, they can still give you several options to stream live baseball games. These tools redirect the URLs that expose your location and leave the rest of your traffic intact.
As a result, you won't get the same privacy that VPNs offer, nor the same efficiency in bypassing geo-restrictions or blackouts. Smart DNS proxies don't hide your IP address nor encrypt your traffic. But if you don't mind certain third parties monitoring what you do online, a Smart DNS is just what you need.
Unlocator
The Smart DNS picking process is similar to that of the VPN. You can't just sign up for any service. First, you must make sure that the service offers plenty of MLB options. In other words, your provider must have a vast list of supported channels.
Unlocator can unblock over 220 channels, including MLB.TV, ESPN+, Prime Video, Sling TV, Hulu, fuboTV, and Fox Sports. It also supports BT Sport and DAZN. Therefore, you'll be able to stream live games on any channel you prefer. Moreover, its servers are quite fast, so you shouldn't encounter any buffering issues.
Visit Unlocator and create an account. You'll benefit from a free 7-day trial without entering any credit card details. There's also a 30-day money-back guarantee for every available plan you choose.
Follow the guides and videos on the website to set up Unlocator on your device.
You can set up Unlocator on all your devices, including iOS, Android, PC, Mac, Apple TV, Fire TV Stick, Xbox, and PlayStation.
Follow all the baseball action, no matter where you are.
---
Bypass MLB.TV Blackouts – Final Thoughts
The 2023 Major League Baseball regular season kicks off on March 30 and concludes on October 1st. The postseason will follow soon after that, on October 3rd, while the World Series will begin on November 7th.
To make sure you don't miss any of your favorite games, you must get yourself a premium VPN or Smart DNS service.
You have a lot of streaming options to choose from, depending on your budget. FuboTV, Sling TV, AT&T TV Now, Hulu, MLB.TV, and ESPN+ all offer free seven-day trials. YouTube TV, meanwhile, has a five-day free trial.
Who will win the World Series? Can the Washington Nationals defend their title? Let us know your predictions in the comment box below.