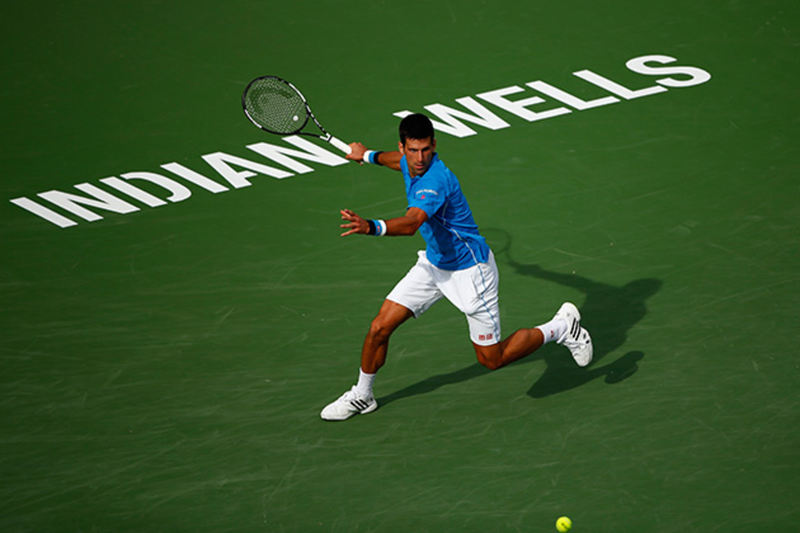 Tennis fans are in for a treat in just a few weeks as the 2022 Indian Wells Masters, a.k.a. BNP Paribas Open, kicks off on March 7. The tournament will feature a star-studded lineup of players, including world number 1 Novak Djokovic and 2022 Australian Open winners Rafael Nadal and Ashleigh Barty.
There will be plenty of broadcasters and streaming platforms covering the event. But each one will only be available in its respective region. If you try to access the channel from abroad, an error message will pop up on your screen instead.
So is there a way to bypass geo-blocks and watch the 2022 BNP Paribas Open from anywhere? Yes, but only with a premium VPN. Our quick, easy guide will show you how.
Serving the 2022 Indian Wells – 5 Fast Steps
Time needed: 3 minutes.
Get started in under 3 minutes and watch every BNP Paribas match live anywhere.
Sign up for a premium VPN.

The process is simple, Create an account, select a plan, choose a payment method, and voila. Our nb. 1 choice is ExpressVPN, with BulletVPN taking 2nd place.

Download the VPN app.

Elite VPNs have dedicated apps for almost all platforms. You can also set up a VPN on your router and watch BNP Paribas on your Smart TV or gaming console.

Log in and connect.

Open the app, sign in, and connect to a VPN server from the same location as your favorite channel (US for the Tennis Channel, UK for Amazon Prime Video, etc…).

Head over to the channel's website or app.

Game, set, and match. No more tennis BNP Paribas geo-blocks.

Enjoy every tennis tournament live online.

Follow your favorite players, and don't miss a match, whether it's the 2022 Indian Wells Masters or a Grand Slam tournament.
The Full Indian Wells Masters Guide
We showed how to quickly watch the BNP Paribas Open live online with a VPN; now it's time for the full-detailed walkthrough. There are plenty of valuable tips ahead, so keep reading if you're interested.
The BNP Paribas Streaming Tools
We'll help you set up what you need and leave you to your tennis.
A subscription to a premium VPN.
Access to a BNP Paribas broadcaster.
A compatible device.
Indian Wells Broadcasters
The upcoming Indian Wells Masters, better known as the BNP Paribas Open, will mark the return of record-breaking Rafael Nadal. It will be his first participation since 2019 after missing out on last year's edition through injury (the tournament was canceled in 2020 because of the pandemic). World number 1 Novak Djokovic will join him.
Both players made headlines in the Australian Open for very different reasons. The Serbian was deported from Australia last month after the government canceled his visa over COVID vaccination concerns. He was the defending champion and favorite to win the tournament once more for a record 10th time.
Meanwhile, the Spaniard benefited from his absence to win his 21st Grand Slam title, one more than rivals Djokovic and Roger Federer. And it was an epic final against Russia's Daniil Medvedev in a 5-set thriller, recovering from 2 sets down in a pulsating comeback.
We're sure that, like us, tennis fans can't wait to see what both legends will do in the 2022 BNP Paribas Open. There's no shortage of media coverage for this event, especially for cord-cutters and streamers worldwide. We compiled a list of the most popular broadcasters below, but you can check them all out here.
| | |
| --- | --- |
| CHANNEL | COUNTRY/REGION |
| Tennis Channel | USA |
| Amazon Prime Video | UK |
| beIN Sports | Australia, MENA Region, Parts of Europe |
| SuperSport (DStv) | South Africa and Subsaharan Africa |
| CCTV | China |
| Sky Italia | Italy |
| Movistar | Spain |
| TSN | Canada |
As you can see, each service is only available inside its respective region due to licensing and rights agreements. That's why they use geo-blocking technology to block out-of-market viewers. Your best solution is a premium VPN.
How to Watch BNP Paribas with a VPN
Streaming channels determine your location through your IP address and block you if you're outside their coverage area. If that's happened to you, then the following should look familiar:
"Sorry, DStv Now isn't available in your region."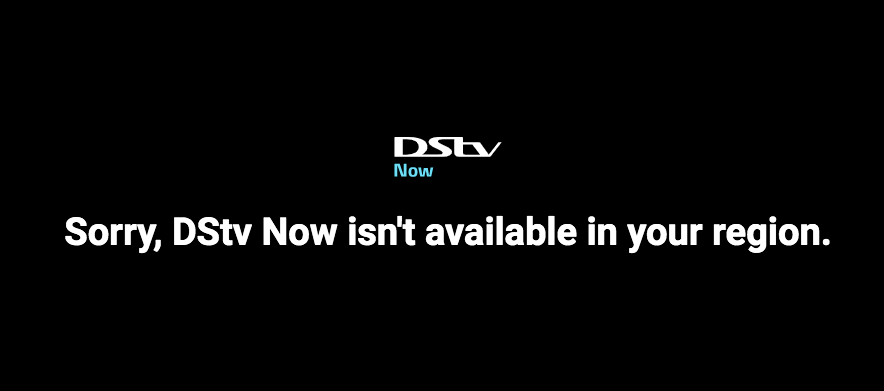 Good-quality VPN services fix this issue by changing your location. They hide your actual IP address and give you a new one from a region of your choice. Therefore, you'll appear as if you're in another country, giving you access to its websites.
In other words, if you want to watch the 2022 BNP Paribas on your favorite channel from abroad, connect to the appropriate VPN server. Connect to a US VPN server to stream Indian Wells matches on Tennis Channel or an Australian server for beIN Sports access.
More VPN Benefits
The upcoming BNP Paribas championship may be the reason why you're considering a VPN. But its usefulness extends far beyond that. In fact, we recommend you connect to a VPN every time you go online, and here's why:
Unlimited streaming

: Premium VPNs won't just give you access to the Indian Wells Masters, but also your favorite shows and sports.

Data encryption

: No one will be able to track or monitor your online activities, including hackers and ISPs.

Zero-logs policy

: Your VPN won't store your sensitive connection data or internet activities.

No ISP-throttling

: Since your internet traffic will be hidden, your ISP cannot intentionally slow down your internet connection, i.e., no lag or video buffering.

No censorship

: Are there banned services or censored content where you live? Connecting to a VPN server that's outside your country will fix that.

More savings

: Did you know that you can save money by spending money on a VPN? Confused? Well, when you connect to a VPN server, you unlock new markets and better online deals.
Best VPN for 2022 Indian Wells Masters
As VPN usage grew, streaming platforms deployed VPN detection technology to block VPN users. Today, only premium VPNs offer reliable streaming access with the much-needed perks we mentioned above.
Our top recommendation is ExpressVPN, with fast servers in 160 locations, military-grade encryption, and excellent streaming support. There's also a 30-day money-back guarantee if you're not happy with the service.
But if you're looking for an alternative, we highly recommend BulletVPN. It allows up to 6 simultaneous device connections and is the only VPN we've tested so far with a perfect unblocking record.


30-Day Money-back Guarantee
Unlimited Bandwidth
Apps For All Your Devices
24/7 Live Support
Visit ExpressVPN
The Tennis GOAT Race Heats Up
Even though the "Big 3" era is in its latter stages, the 3 tennis legends are showing no signs of slowing down. 35-year-old Rafael Nadal roared back from two sets down to defeat Daniil Medvedev, who is almost 10 years younger, after 5 hours and 24 minutes. The much-deserved win took him one step ahead of Roger Federer and Novak Djokovic.
Here's how the Grand Slam race is shaping up for the 3 stars:
RAFAEL NADAL
21 Grand Slams:
13 French Open (Roland Garros) titles
4 US Open titles
2 Australian Open titles
2 Wimbledon titles
NOVAK DJOKOVIC
20 Grand Slams:
9 Australian Open titles
6 Wimbledon titles
3 US Open titles
2 French Open (Roland Garros) titles
ROGER FEDERER
20 Grand Slams:
8 Wimbledon titles
6 Australian Open titles
5 US Open titles
1 French Open (Roland Garros) title
2022 BNP Paribas Open – FAQs
Seeking more information about the upcoming BNP Paribas tournament? Here are the most common questions our readers asked.
When will BNP Paribas start?
The 2022 BNP Paribas Open, also known as the Indian Wells Masters, kicks off on March 7 and concludes on March 20.
Will Nadal, Djokovic, and Federer play in Indian Wells 2022?
Rafael Nadal returns to the Indian Wells Masters after a 2-year absence. Novak Djokovic will also participate. However, Roger Federer misses out through injury. Other players who will compete include Daniil Medvedev, Alexander Zverev, Stefanos Tsitsipas, defending champion Cameron Norrie, Ashleigh Barty, Simona Halep, Emma Raducanu, and defending champion Paula Badosa.
Where does the Indian Wells Masters take place?
The tournament takes place in Indian Wells, California, USA.
Do I need a VPN to watch 2022 BNP Paribas?
You can't access your favorite streaming platform from abroad. Therefore, you must connect to a VPN server. Here are a few examples:
Tennis Channel: US server
Amazon Prime Video: UK server
TSN: Canada server
Sky Italia: Italian server
DStv: South Africa server
beIN Sports*: France server
*You can access beIN Sports through other VPN servers, including Australia, Belgium, Luxembourg, and MENA countries.
What is the best free VPN?
Free VPNs don't work with most streaming services. They also make money by collecting and selling your data. That is why we don't recommend using them.
2022 Indian Wells Masters – Match Point
The BNP Paribas is shaping up to be an exhilarating tournament. It features a star-studded lineup of tennis stars, including Djokovic, Nadal, Medvedev, Zverev, Barty, Halep, and Raducanu. And with world rankings and Grand Slam preparations at stake, each player will fight tooth and nail to win it.
So make sure you get a premium VPN service to stream this must-watch championship on your favorite channel. Free or low-quality providers won't give you reliable access or protect your sensitive online data.