VPN
What is a VPN Zero-Logs Policy and Why Is It Important?
The 411 on Regular browsing
Zero-logs policy explained
Zero-logs importance
Best VPNs with a zero-logs policy
We all know the story of Hansel and Gretel, who left a trail of bread crumbs to find their way home. Unfortunately, the birds ate the crumbs, and the children were lost in the woods. Then, after days of wandering around, they stumbled upon a house made of gingerbread and candy where a cannibalistic witch lived. Don't worry; there is a happy ending, but that's quite a grim "fairy tale" from the brothers Grimm.
Yet, in a parallel universe, the disappearance of the bread crumbs is actually a good thing. It prevented strangers from tracking the kids down. And that universe is a digital one. You see, you leave a lot of crumbs behind whenever you go online, such as your IP address and search history. But when you use anonymous browsing tools like VPNs, you'll benefit from a zero-logs policy.
That means your provider won't keep any records of your online connection or activities. Think of it as the bird in the Hansel and Gretel tale.
---
What Happens during Regular Browsing Sessions?
You reveal a lot of data when you surf the web, including your IP address, online activities, and your browsing history. Moreover, the websites you visit use cookies to collect sensitive information and record your preferences to deliver targeted ads. This data you leave behind is called a digital footprint, and it is crucial for online advertisers.
And while some users don't mind seeing tailored ads, they will definitely have a problem when ISPs, government agencies, or hackers monitor their online activities. That's right; Internet service providers log everything you do and share the information with the authorities upon their request. As for cybercriminals, they can acquire your data through malware or by breaching your ISP's servers.
To keep a lid on all this sensitive data, people use virtual private networks, or VPNs for short. These tools redirect your traffic through their own servers instead of using the ones your ISP provides. They allow you to choose your favorite location and give you a new IP address that matches the server you selected.
In addition to all that, VPNs encrypt every data you send or receive, preventing anyone from monitoring what you do. First-rate services use military-grade encryption that is so far impossible to break. They also eliminate any information that gives out your online location, identity, and activity.
---
Zero-Logs Policy – What Is It? Why Is It Important?
Unlike your Internet service provider that keeps records of the websites you visit, VPNs implement a zero-logs policy. In other words, they don't store personally identifiable information (PII) or connection and activity logs. That means if a VPN server is compromised or seized, the perpetrators cannot use the data to track consumers.
Nonetheless, each VPN has to collect minimal information about customers to provide the best possible experience. Without it, these services cannot identify and fix connection and network problems or offer accurate technical support and billing details.
Here's the data VPNs might collect:
Emails and login credentials
Billing and payment info
Bandwidth consumption
Choice of server
VPN connection dates
Connection failures and crash reports
Speed test data
Apps and app versions
On the other hand, VPN providers that claim to follow a no-logs policy must never store sensitive data. So make sure you read their privacy policy thoroughly, as well as user reviews and related news.
Here's what your VPN must NEVER collect:
Your actual IP address
The VPN IP address
The websites you visit
Browsing history
DNS queries
Connection timestamps
Session duration
Traffic content
Importance
For privacy-concerned users, a zero-logs policy is of utmost importance. First, people don't want to escape their intrusive ISPs, only to find out that their privacy-focused VPN is doing the same thing. And second, VPNs regularly receive letters from government agencies demanding user data. If your VPN is inside Five, Nine, or 14 Eyes jurisdiction, then it has to submit such information to the authorities.
The best-case scenario is if your provider is headquartered in privacy havens like Panama or the British Virgin Islands. But that won't matter much if it genuinely provides a zero-logs policy. That way, even if the VPN receives a subpoena or national security letter, it will only give away minimal information about customers.
---
How to Verify My VPN's Zero-Logs Claims?
Every VPN provider claims it offers the best service in the industry. But why take their word for it? You can put several features to the test and verify if what they're saying is true. For example, you can use an IP checker or a WebRTC leak tool to check whether your VPN is leaking sensitive data.
You can also conduct speed tests when connected to a VPN server to see just how much your provider affects your connection. As for bypassing geo-blocks, try to access several streaming platforms because lots of services now ban VPN IP addresses.
But one thing you can't test on your own using is a no-logging policy. The best you can do is thoroughly read the privacy policy and make sure your VPN does not keep records of sensitive data. Furthermore, you can check out user reviews or search for privacy-related news and see their take on the zero-logs policy.
It also helps if your provider has a verified no-logging policy from an independent auditor. Many companies hire firms to audit and confirm that they don't keep any records whatsoever of information that reveals customers' location, identity, and online activities. VPNs publish the findings for total transparency.
---
Top VPNs with a Proven Zero-Logs Policy
As I mentioned earlier, several VPN services claim to collect any data or connection logs. But one look at their privacy policy, and you can tell it's shady and suspicious. For example, some providers don't offer clear information about the data they collect, often throwing around the word "may" to avoid accountability.
But elite services don't beat around the bushes. They follow strict zero-logs policy and have are transparent when it comes to the data they collect.
We rounded up the VPNs that offer a rigorous no-logging policy. Coincidentally, they also are some of the best providers in the industry.
ExpressVPN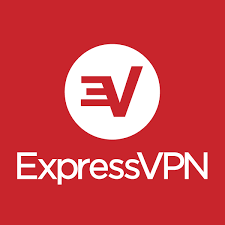 One of the leading VPN providers in the industry is ExpressVPN. Based in the British Virgin Islands, this provider offers excellent top-rate privacy features. That includes military-grade AES encryption with 256-bit keys, a kill switch, and, of course, a proven zero-logs policy.
In 2016, Turkish authorities seized an ExpressVPN server as part of an investigation in the assassination of Russian Ambassador Andrei Karlov. The criminals used the VPN service to delete the shooter's Gmail and Facebook accounts, which is why the police raided the datacenter. However, because ExpressVPN implements a zero-logs policy, they couldn't find any useful data.
ExpressVPN also has a stamp of approval from independent auditors PwC, who verified that the service does not log sensitive data.
---
BulletVPN
BulletVPN is an Estonia-based service that offers the highest security and privacy features. That includes AES-256 encryption, the same kind the NSA uses to protect secret files, and a kill switch. It also offers BulletShield, a unique feature that works in conjunction with the kill switch to prevent you from accessing the Internet unless connected to a BulletVPN server.
The provider has a transparent zero-logs policy, clearly saying that it does not collect or share sensitive data. Here's an excerpt of their privacy policy:

"We do not collect any logs of user browsing history, connection history, traffic and data transfer, or DNS queries, nor do we store VPN connection logs of any type."

BulletVPN
---
NordVPN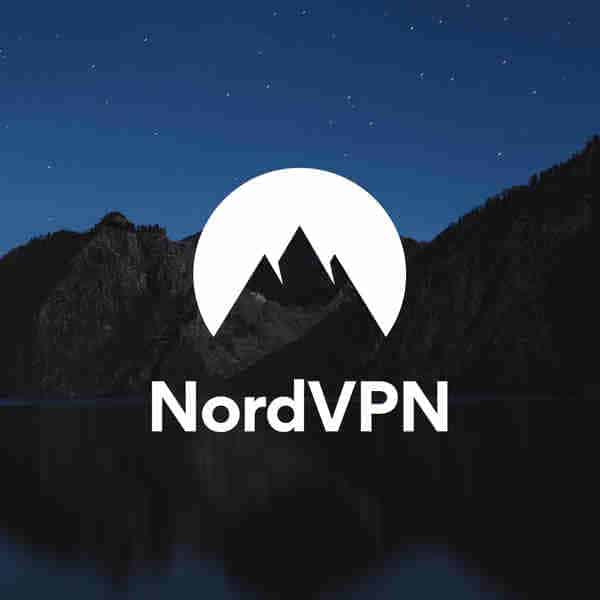 When it comes to privacy and security, few services can match what NordVPN brings to the table. In addition to the secure AES-256 encryption and kill switch, it offers CyberSec, a tool that blocks ads and malicious software. It also has a double VPN feature that encrypts your traffic twice.
Another reliable anonymity feature is the NordVPN zero-logs policy. The Panamanian company is transparent about what it collects, saying it doesn't store your "connection timestamps, session information, used bandwidth, traffic data, IP addresses, or other data."
And just like ExpressVPN, NordVPN invited PwC to conduct an audit of its zero-logs claims. The report confirmed that the policy is accurate.
---
Surfshark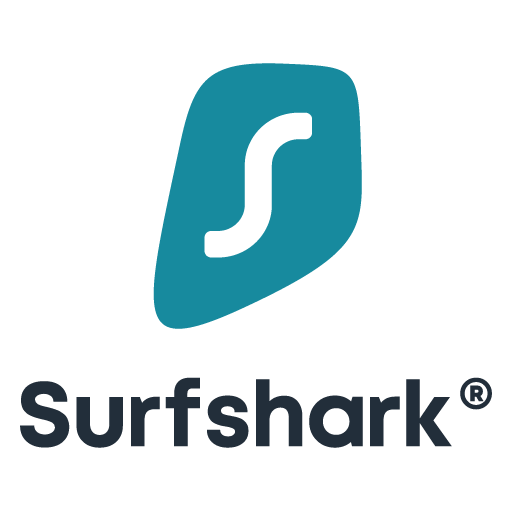 For a fairly new VPN service, Surfshark has been making waves in the industry, thanks to some premium features. Among those fall under security and privacy, and feature military-grade encryption, kill switch, Multihop, Camouflage Mode, Shadowsocks, and CleanWeb. It also shares the same home country as ExpressVPN: The British Virgin Islands.
Surfshark has a transparent privacy policy, admitting that they collect certain information. However, it also says that you can opt-out of certain data collection in settings. The VPN's zero-logs policy states that its servers eliminate all records of "IP addresses, browsing history, session information, used bandwidth, connection time stamps, network traffic, and other similar data."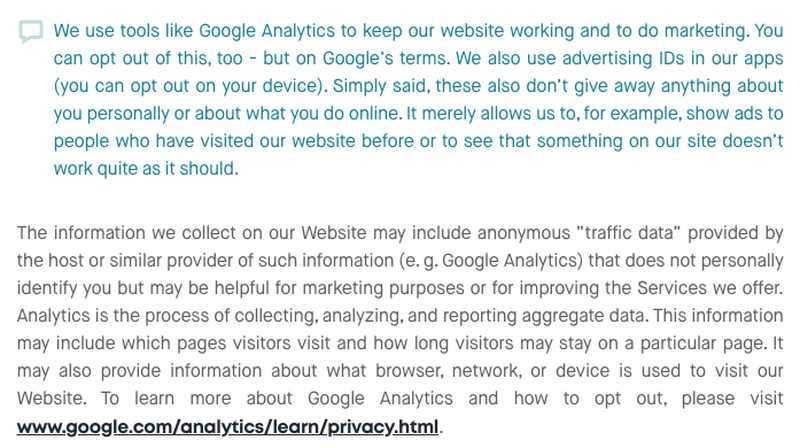 Cure53 audited Surfshark's Firefox and Chrome extensions and reported that they are both safe. And although the examination did not focus on the zero-logs policy, the fact that the company underwent inspection shows that it is committed to privacy.
---
Which VPNs Keep Logs of User Data?
Several VPNs claim they implement a strict zero-logs policy, when in fact they keep at least some personal data. Some store information for a temporary period before they delete it from their servers. That is why it's crucial that you carefully examine your VPN's privacy policy.
But the one thing you can bet on is that free VPNs don't have zero-logs policies. In fact, not only do they collect your sensitive data, but they also sell it to third parties. Advertisers pay handsome fees to get their hands on browsing histories and web destinations to deliver targeted ads. Yet, despite this blatant privacy breach, which goes against the principles of anonymous browsing, millions of people use free VPNs.
We strongly advise you to avoid these complementary brands and sign up for a premium paid VPN instead.
---
Zero-Logs Policy Explained – Final Words
Most people use a VPN to unblock streaming platforms. But this tool's main objective is to restore online privacy, security, and anonymity. A strict zero-logs policy is one way to achieve that goal so that no one can track users or monitor their online activities. Any provider that keeps records of sensitive data is not safe to use and should be immediately ignored.
The most favorable course of action is to choose one of the VPNs from our list or any other service with a proven zero-logs policy. Therefore, read the privacy policy before you subscribe.
Do you consider zero-logs policies a must-have VPN feature? Let us know below.