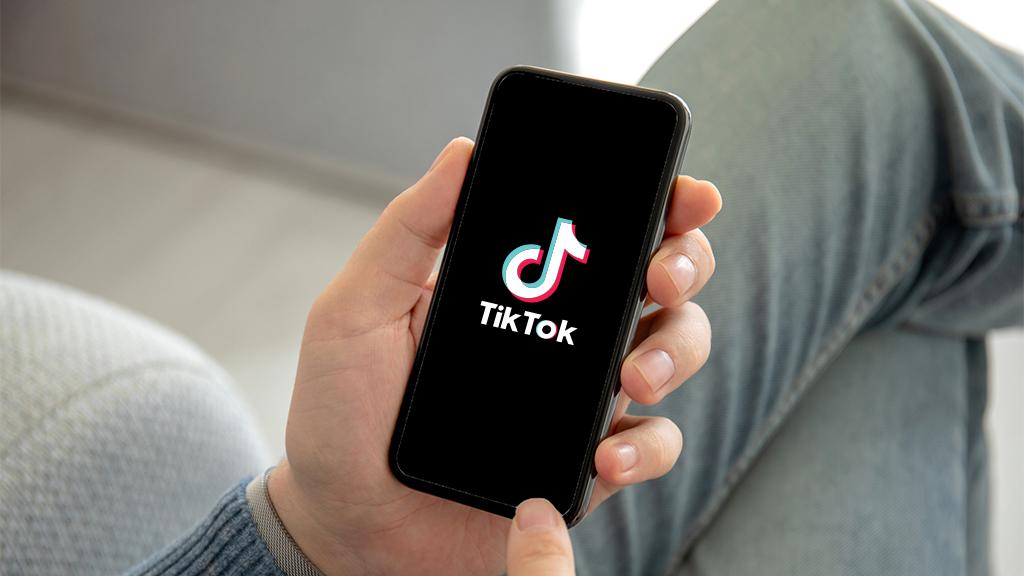 TikTok's India and USA bans
Talks of TikTok's American business acquisition
Unblock TikTok with a VPN
Other VPN functions
After India banned TikTok and 58 other Chinese apps and following weeks of speculation that the US would follow suit, President Donald Trump finally signed executive orders prohibiting TikTok and WeChat. The bans will go into effect in 45 days and represent a massive escalation by Trump as he continues to lock horns with China.
The US President accuses TikTok of collecting user information like location and browsing history and storing on servers in China. As a result, the Chinese government can access the servers and monitor US citizens' sensitive data. The orders also state that this allows Beijing to track the American people, build files of personal info, and spy on corporations and businesses.
Yet, despite all these threats, a lot of people have no problem using TikTok. And in truth, every social media app collects personal and intimate user data. But is there a way to tiptoe around the TikTok ban and keep using the app in the US and India?
---
India Ban
On June 15, tensions between Indian and Chinese troops rose to the highest levels at the Galwan Valley near the border. India announced that 20 soldiers were killed, while China did not disclose whether it suffered any casualties. And although both sides denied that shots were fired, reports suggest that the Indian troops were beaten to death with rocks and clubs.
Less than two weeks later, New Delhi responded by banning 59 Chinese apps, including TikTok, UC Browser, and WeChat. The Indian government said that these applications are a threat to the country's sovereignty and security, as they collect users' sensitive data. It added that Beijing could monitor the information since the apps stores them on Chinese servers.
But according to several experts, the main reason behind the ban is retaliation to the June 15 clash. India was TikTok's largest foreign market, with more than 200 million users. Citizens from different ages and social classes used it to post short dance clips, lip-sync videos, and funny pranks. The app turned many of them into stars and influencers, some even making a living off of it.
So as you can see, the ban doesn't just affect TikTok and its parent company ByteDance, but also customers. Yet, it opened the door for local competitors to come out of the shadows after TikTok dominated the market. Apps like Roposo and Bolo Indya can strengthen their presence and deliver quality content.
---
USA Ban
China has been on Trump's radar for quite some time now, even before he became President. He considered that the Chinese engaged in unfair trade practices, which is why he imposed tariffs on goods like solar panels, washing machines, steel, and aluminum products. China responded by applying tariffs on American merchandise like soybeans and airplanes.
After almost three years of a trade war, in which the US banned telecoms giant Huawei from doing business with American companies, both sides reached an agreement. The Trump administration would reduce some tariffs and cancel others, while China would buy more US agricultural products.
But trade wasn't the only war between both nations. The tech war escalated as well after TikTok rose to prominence. As a result, it drew attention from the Federal Trade Commission, which fined it $5.7 million for breaching the Children's Online Privacy Protection Act. TikTok was guilty of collecting personal data of users under 13.
Then in November 2019, the US government opened a national security review of ByteDance's acquisition of Musical.ly. The Chinese app developer bought the latter and merged it with TikTok in 2018. Senators and lawmakers feared that the app collects the sensitive data of millions of US citizens and shares it with the Chinese government.
And after months of threats to ban the app by Trump and his advisors, the US President finally signed two executive orders prohibiting anyone from doing business with TikTok, WeChat, and their respective parent companies. The ban, which goes into effect in 45 days, is due to data security and privacy fears.
It states that TikTok collects "vast swaths of information from its users," like location and browsing history. This allows "the Chinese Communist Party access to Americans' personal and proprietary information."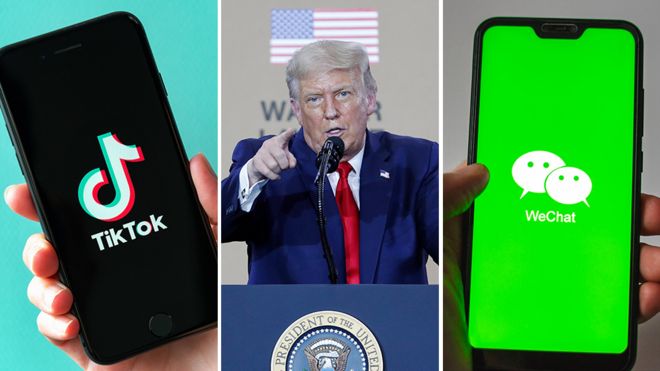 Potential Acquisition
Trump had earlier threatened to ban TikTok unless it sells its US business to an American company. The orders add pressure to any negotiations of a potential sale. Microsoft expressed its willingness to step up talks to acquire the app before the September 15 deadline that Trump set. The President said that he supports the sale to Microsoft, although the government must receive a "substantial" amount of money from the sale price.
However, TikTok and ByteDance won't throw in the towel just yet. The company is considering legal action against the US, saying it would "pursue all remedies available." It added that it held talks with the American government for nearly a year as a sign of good faith, but the administration didn't listen to "facts."
"What we encountered instead was that the administration paid no attention to facts, dictated terms of an agreement without going through standard legal processes, and tried to insert itself into negotiations between private businesses."

TikTok
The company also said it never shared data with the Chinese authorities, nor censored content at their request. It also considered selling its American business to a US company.
---
How to Unblock TikTok Ban with a VPN?
If you're a TikTok addict or enthusiast who won't even consider any alternative, you have two choices. You can either wait and hope for a friendly solution that would keep the app operational (acquisition or legal action) or simply get a VPN if the ban goes through. If you live in India, however, your only resort to unblock TikTok is the latter option.
So far, only the US and India have taken action against the app, but other nations could follow suit, including Australia. If you live inside those regions and wish to keep posting and sharing short clips with your friends, you must get a virtual private network.
Better known as a VPN, this tool reroutes your traffic through a foreign server and changes your IP address. So if you connect to a French server, for example, you'll get a French IP and appear as if you were there. This will trick your ISP and TikTok that you are in a country where the app is available. Thus, you'll be able to access TikTok no matter where you are.
Here's how you can unblock TikTok in five easy steps:
Subscribe to a premium VPN service. You can use one from our 2020 top VPN recommendations list.
Install the VPN app from Google Play or the App Store.
VPN apps are compatible with most operating systems, including iOS, Android, Mac, and Windows. Some also have dedicated apps for Linux and Kindle Fire.
Launch the app, sign in, and connect to any server where TikTok is available. You can opt for a server in France, Spain, Germany, or the UK. For optimal speed, choose one that is closest to your location.
Share funny and entertaining clips with your friends no matter where you are.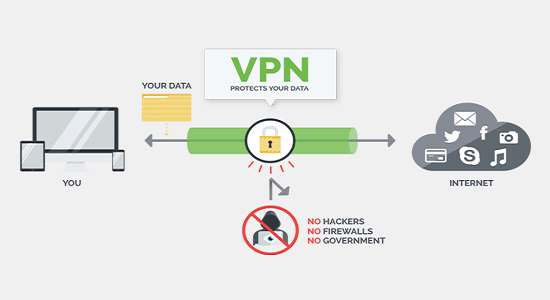 What Else Can VPNs Do?
TikTok faces a number of data security and privacy allegations that could make it unsafe to use. What is certain, though, is that the app collects lots of sensitive data, much like any other app, to function correctly. That includes your location, browsing history, and the websites you visit.
Using a VPN can put a lid on most of these intrusions as you won't reveal your actual location, thanks to the IP address your VPN provides. But virtual private networks can do much more than that, including:
Data encryption

: Top VPNs use military-grade encryption called AES with 256-bit keys. This algorithm is so far impenetrable and prevents third parties from monitoring sensitive data and online activities. As a result, no one can keep tabs of what you're up to.

Zero-logs policy

: Premium providers also erase personal information from their servers. That includes IP addresses and connection and activity logs. Therefore, even if someone manages to seize a VPN server, they won't find any valuable info.

Kill switch

: Due to unstable Internet connections, your VPN can sometimes malfunction. As a result, your traffic would leak to your ISP's servers, where they can be compromised. A kill switch prevents all that by disconnecting you from the Internet if the VPN connection drops.
In addition to the above, VPNs are excellent tools to avoid the geo-restrictions that streaming platforms impose. They allow you to watch your favorite shows or sports no matter where you are by simply connecting to a server inside the broadcasting market. For Hulu or BBC iPlayer, for example, connect to a server from the US or the UK, respectively.
Are Free VPNs Safe to Use for TikTok?
Ideally, you want a VPN with top-notch security and privacy features, as well as reliable unblocking capabilities. Free VPNs are not famous for any of these abilities, then again, not all of them are the same.
QamoVPN is one of the best free VPN services for TikTok. Not only does it deploy military-grade encryption, a zero-logs policy, and a kill switch, but it also offers fast servers in key locations and a large amount of bandwidth.
Qamo does have a couple of drawback, though. The app is ad-supported and only available on Android.
Nonetheless, it is still our number one free VPN recommendation.
---
Use a VPN to Unblock TikTok – Final Thoughts
Several countries are now following India's footsteps and banning TikTok. Whether the move is strictly political, or is there an actual privacy and security concern remains to be seen. The bottom line is the app is no longer available in India and could soon disappear from the US. And the only way to unblock TikTok is with a reputable VPN that offers strong privacy features.
Do you think using a VPN to unblock TikTok is worth all the hassle? Or should users opt for an alternative? Let us know below.