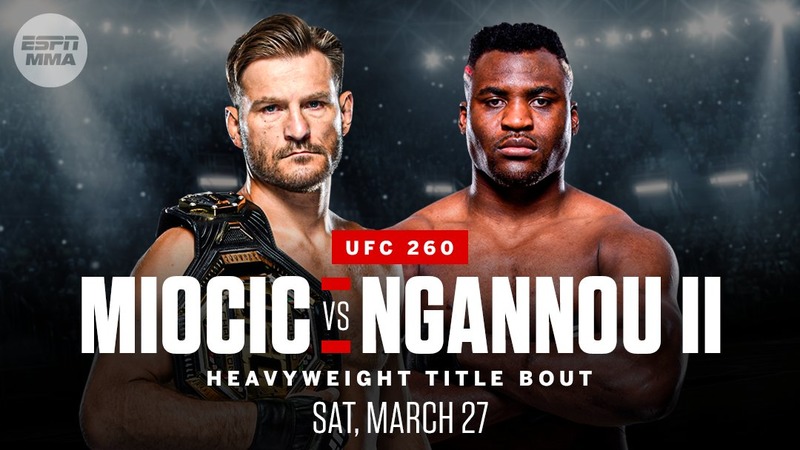 UFC 260 Official Broadcasters
Geo-Blocking 101
Using a VPN to Bypass Geo-Restrictions
Top VPNs for UFC Revealed
UFC 260 Fight Card
On March 27th, 2021, the foundation of the Octagon will shake when the sport's heavyweight champion Stipe Miocic takes on Francis Ngannou for the second time in their careers live at the UFC APEX. Unfortunately, the event was set to host two main bouts as it also involved a featherweight title fight between Alexander Volkanovski and Brian Ortega. Well, that has been canceled after champion Volkanovski tested positive for the coronavirus. Nonetheless, we still have an epic showdown in our main event, and we're more than excited to witness the action, considering that their first fight was kind of one-sided as Miocic introduced Ngannou to top-level wrestling for five punishing rounds.
The fight is available on a handful of platforms, depending on the streamers' geolocation. Some countries host an official UFC broadcaster, while others don't, and here's where we come in. You're here to get your weekend dose of MMA action, and that's exactly what you'll be getting. So, without further ado, here's how you can watch UFC 260 live anywhere.
---
UFC 260 Live Anywhere – Content Index
The upcoming UFC fight will take place on March 27th, 2021 and it's going to be an epic bout. Miocic will have his first fight in 2021 as he defends his title against Ngannou.
No one would like to miss out on all the action. In this guide, you'll learn everything about the upcoming fight and how to stream it live in any part of the world.
---
UFC 260 – The Broadcasters
UFC is one of the most popular promotions in the world. Even the pandemic didn't have that much effect on its viewership.
As of 2019, particularly by the time UFC Fight Night: Błachowicz vs. Jacaré took place, 502 UFC events were held in 157 cities in 28 countries.
That's not all. According to recent studies, the UFC has more than 300 million fans all around the world, and the promotion has broadcasting rights in over 165 countries, reaching more than 1.1 billion TV households.
Now you know how global the UFC has become ever since its inception back in November 1993. You've learned everything in numbers, it's time to show you which channels are broadcasting the upcoming UFC 260:
---
ESPN+ – The Only Home for UFC in the US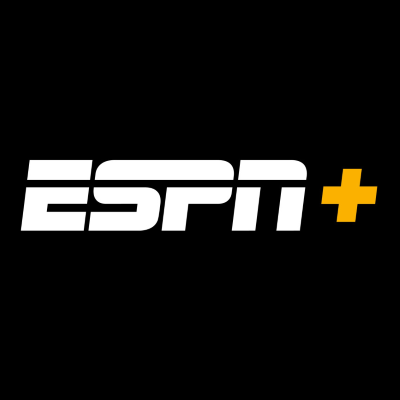 UFC has a home in the United States in the form of ESPN+. While COVID-19 did have an impact on the ratings, the last event (UFC 259) saw one of the biggest viewership ratings since the pandemic started, harnessing more than 1.208 million viewers over the course of the broadcast on ESPN.
Let's not forget that the prelims were also forced on ESPN2 since a college basketball game ran late on the flagship ESPN network.
ESPN+ offers live UFC PPV events in the United States. UFC 260 will cost $69.99, provided that the users already have an ESPN+ subscription.
If not, they can benefit from ESPN+'s where they can shell out $89.98 for the UFC PPV 260 event and an annual ESPN+ subscription.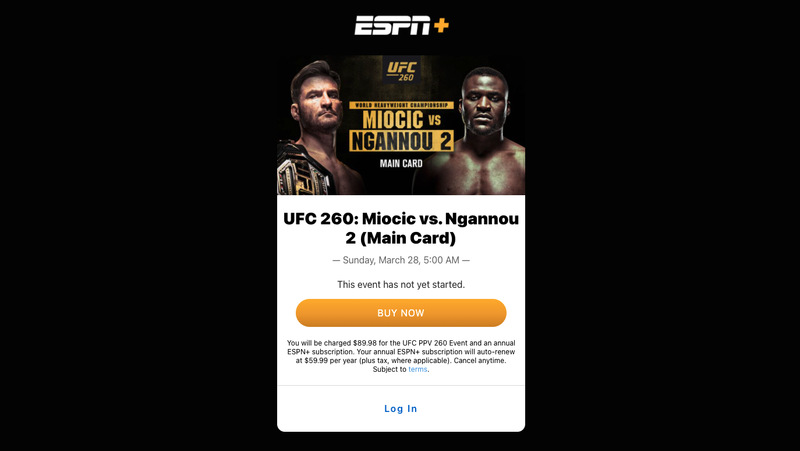 Please note that this is a one-time deal for new subscribers. Existing ones won't be able to do so unless they create a new ESPN+ account. Now, with that said, let's take a look at ESPN+'s pricings:
| | |
| --- | --- |
| SUBSCRIPTION PLAN | PRICES |
| Monthly Plan | $5.99 |
| Annual Plan | $59.99 |
| PPV + Annual Plan Bundle | $89.98 |
| PPV Standalone | $69.99 |
For those who think that the plans are a bit expensive, they're actually not, considering what you'll be getting in return and the fact that it's the only way to watch UFC fights.
Yeah, you read that right, THE ONLY WAY. Those who used to rely on Fight Pass will be disappointed to know that the promotion's official streaming service is blacked-out.
Anyone who has a Fight Pass subscription can only stream the prelims, which is practically not enough compared to the main event action.
---
UFC Goes Global – The International Broadcasters
As we mentioned, UFC has become a global phenomenon throughout the years, harnessing millions of fans across the entire globe.
Of course, that success and popularity wouldn't have reached an international audience without having official broadcasters in different countries.
For example, in the UK, UFC events are broadcasted on BT Sport, particularly BT Sport 2. Existing subscribers will also get the chance to stream the fights on BT Sport's website and app.
As an added plus, EE mobile customers can get a free three-month trial of BT Sport by texting 'SPORT' to 150, earning them a front-row seat to several upcoming UFC events.
In the Land Down Under (Australia), there are several ways to watch UFC events. The main card can be streamed on either UFC Fight Pass or Main Event, by purchasing it for $54.95 (AUD) on both platforms. The prelims can also be streamed on Kayo Sports.
The List
Not in the UK or Australia? Here's a list of all broadcasters in major countries:
Having multiple official broadcasters in a single country may cause concerns for the presence of blackouts.
That's exactly the case in the Middle East as OSN and UFC Arabia has the official rights to broadcast UFC PPV events in the region.
Now, since UFC Arabia is an online streaming service, we had to make sure that no blackout restrictions are applied on the platform, which is why we contacted their customer support.
Fortunately, they informed us that no such blackouts apply, and the service is completely functional in the MENA region, alongside OSN.

That's great news for everyone living in the Middle East as UFC Arabia requires no cable subscription whatsoever.
As for those craving for a streaming service like DAZN, we should note that the channel is available almost everywhere, yet its content isn't. Based on your location, DAZN provides you with specific sports.
Now, all the channels in the list are restricted to their own regions, and we're going to talk about this issue next.
---
Globally Available, Yet Restricted
We've listed the countries where the channels are available for a reason, and we're going to shed more light on the matter now.
Websites and streaming services around the world apply what we call geo-blocking – a defense mechanism that restricts users' access based on their location, mainly for copyright reasons.
They use geo-location techniques such as examining the users' IP addresses to pinpoint their location. If the streamers aren't within the channel's broadcasting zone, they get blocked almost instantly.
For example, ESPN+ is an American channel, which targets US residents only. If anyone tries to stream its content from abroad (Using a non-American IP address), a geo-error message such as the following appears:
"ESPN+ is not available in your country due to content rights issues."

That's only one form of a location error. You have to know that most channels, if not all apply the same restrictions. Another example would be ViaPlay, and its error message displayed looks like this:
"Ledsen! Där du befinner dig just nu kan du inte se det här innehället."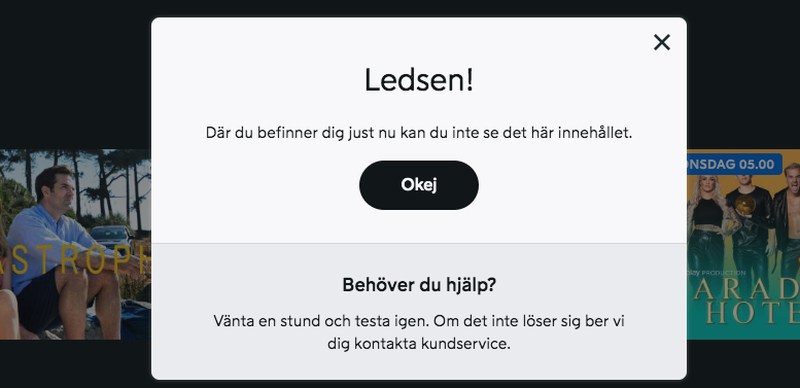 Sports fans all over the world have always struggled with geo-blocking issues as they can't access their favorite sports overseas. Not to mention those who lose their subscriptions once they leave their country.
Well, that's about to change and you'll be able to watch UFC 260 live wherever you may be.
---
Alter Your Location – Watch UFC 260 Anywhere
So, the main problem is your IP address as it's the main source that channels rely on to determine your location.
If you get to change that, your problem would be solved in an instance. To do so, you must make use of a Virtual Private Network.
VPNs allow you to reroute your internet traffic through a private tunnel to another country of your choosing.
Once you hit the connect button, the VPN encrypts your data (extra security) and conceals your IP address (extra privacy/anonymity), replacing it with a valid one in the country where the server is based.
As a result, you'll be able to access websites and services only available in that region no matter where you physically reside.
For example, if you want to watch ESPN+, you'll have to connect to an American server.
The moment you establish a connection, you'll receive a US IP address, which will grant you full access to ESPN+ and other US-based streaming services regardless of your actual location.
The same goes for the likes of BT Sport and Main Event, provided you connect to a server in their respective countries:
UK server for BT Sport
Australian server for Main Event
It's an easy task that even non-tech savvy users can fulfill. The connection process only takes a few clicks here and there, so you'll be just fine.
---
What More Do VPNs Have to Offer?
Getting around geo-restrictions and allowing users to access blocked content in different countries is grand and all, but it's not the only job a VPN excels at.
First and foremost, VPNs were created to elevate online security and privacy. Most VPNs, if not all of them, apply high-level encryption (256-AES), which makes your data, sent or received, completely unreadable by whoever tried to harvest it.
Moreover, when the VPN conceals your IP address, it's hiding your online identity as well. No one can know who you are or where your traffic is coming from – not even your ISP or government.
As an added plus, reputable VPN providers have included several features to enhance what already is highly secured.
For example, a lot of VPNs implement a kill switch in their apps, which guarantees that none of the data spills back through the ISP's servers if the VPN connection drops.
Other VPNs include malware protection, ad-blockers, double VPN encryption, as well as website whitelisting.
---
But wait! There's a lot more:
Again! A VPN has a lot more to offer when it comes to surfing the web. Here's a couple of tasks a VPN excels at:
Anonymous Torrenting: Downloading torrents is dangerous, especially since your IP address is visible to anyone downloading the same file (Same Swarm). A VPN allows you to hide your IP address and protect yourself all the way while downloading torrents. Not to mention that it also allows you to perform such P2P actions in highly restrictive countries.
Price Altercation: Virtually moving from one country to another, grants you several privileges when shopping online. For example, you can get UFC PPVs or subscribe to UFC Fight Pass for a lot less if you choose the right server to connect to.
Avoid Throttling: ISPs tend to slow down your connection for several reasons. Once you hide your activity, the ISP won't know who's consuming that much bandwidth, resulting in a throttle-free connection.
There you have it. A VPN is an essential factor nowadays to surf the internet with complete freedom, anonymity, and over-the-top security.
---
UFC Anywhere – Enter VPN
As we mentioned, a VPN is an important tool to bypass regional restrictions and allow you to stream your favorite UFC events no matter where you are.
This cybersecurity tool has apps on almost any major operating system such as PC, Mac, iOS, Android, and FireStick.
However, those who like to stream UFC on the big screen using TV Boxes and Gaming Consoles will find that no native apps for the software exist.
In other words, you can't directly install a VPN on your PlayStation, Xbox, Chromecast, Apple TV, Roku, and the likes. Instead, you can set up a VPN connection on your router so that every device connected can benefit from it.
As a result, you'll be able to watch UFC on such platforms, no hassle. Now, for those who don't know how to install a VPN, here's what you need to do:
First, sign up with a credible VPN service.
Download their application directly from their website or find it in your native app store.
Next, activate the app and log in with your username and password.
Choose a server based on the channel you wish to watch UFC 260 on and hit connect:

US server for ESPN+.
UK server for BT Sport.
German server for DAZN.
Australian server for Main Event, etc…

Launch the channel's website or application.
Stream UFC 260 live wherever you are.
That's it. It's very simple as VPN providers offer applications with a user-friendly interface so that anyone can navigate them.


30-Day Money-back Guarantee
Unlimited Bandwidth
Apps For All Your Devices
24/7 Live Support
Visit ExpressVPN
---
Our Top VPNs for UFC 260
Basically, most of the features mentioned above don't include all the VPNs on the market. In fact, you can only find it in a few top-rated ones.
Before you make up your mind, we have to give you a few tips, especially when it comes to Free VPNs.
These providers are to be avoided at all costs. They don't offer you the quality performance you're looking for – bad speeds and low-quality streaming are all you'll be getting.
On the other hand, most of them do exactly the opposite of what a VPN was created for. With low-level security and the fact that they sell your information to third parties, your data is always at risk.
How else do you think these providers pay their dues? You become the actual product in this equation. Now, with that said, let's talk about some VPNs that you should really consider opting for as they passed all the tests within our strict evaluation process:
---
ExpressVPN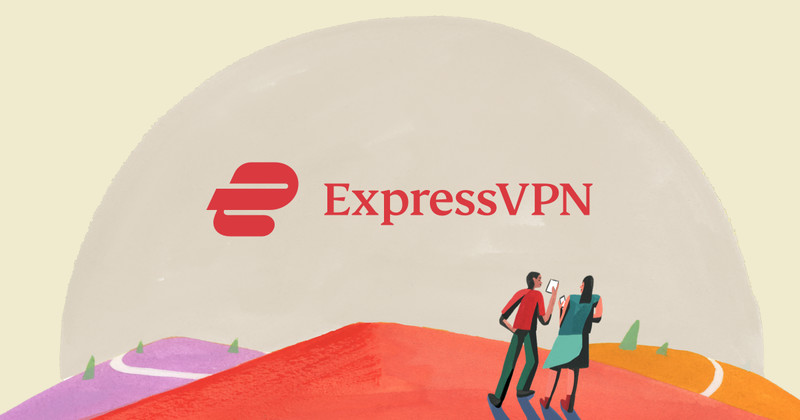 The provider was created in 2009 and has come so far as to be the top-tier service it is today. With servers in 94 countries, ExpressVPN users won't run out of options when it comes to unblocking content from all over the world.
ExpressVPN also offers fast speed rates, which we witnessed during our tests as our videos' quality did not drop one bit.
Security-wise, this VPN provides the latest 256-bit AES encryption, granting its users total security while browsing the web.
Moreover, they abide by a strict no-logging policy, promising that none of your data is being kept, stored, or collected.
In fact, a couple of years ago, Turkish authorities raided an ExpressVPN server in the country. They found nothing to harvest, which solidifies their claims of not storing user activity or connection logs.
With a single ExpressVPN account, you can connect up to 5 devices, which is pretty beneficial actually. Not to mention that they have a Smart DNS feature, expanding the users' streaming capabilities to the maximum.
Finally, ExpressVPN has a 30-day refund policy. If you're not satisfied with the product, you can always ask for your money back, provided you're within the first 30 days of purchase.
Pros
Servers in 94 countries.
Military-grade encryption.
Five simultaneous connections.
Free Smart DNS proxy.
Browser extension.
Split tunneling.
Blazing-fast speeds.
30-day refund policy.
24/7 live chat support.
Unblocks major streaming services.
Cons
No free trial.
Double VPN unavailable.
Expensive monthly plan.
---
BulletVPN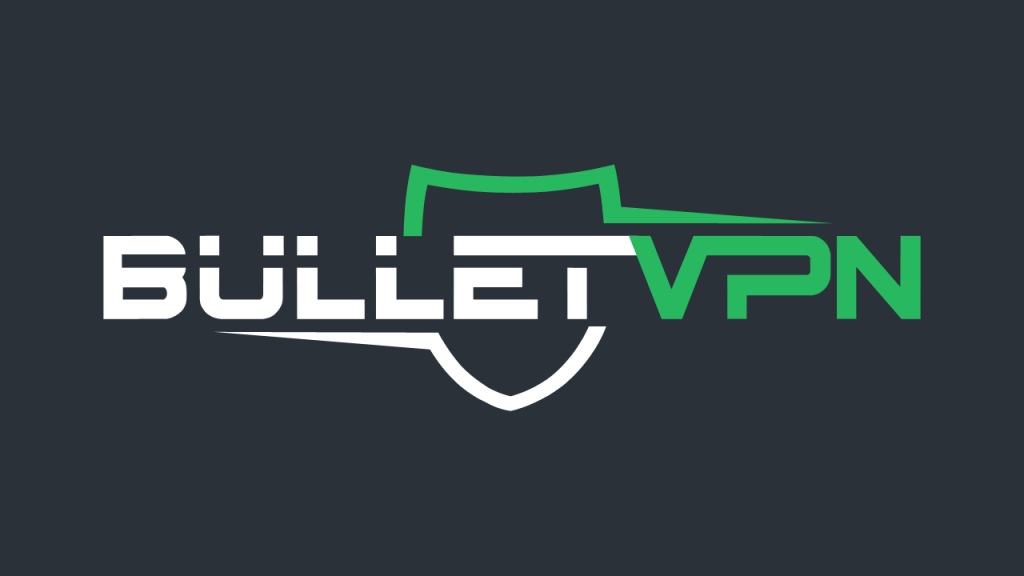 BulletVPN is another top recommendation on our list today for several reasons. First, this VPN has 154 servers across 55 countries, granting you dozens of options to choose from when unblocking UFC channels.
Another reason would be the speeds it offers. You see, BulletVPN markets itself based on the name "Bullet," which refers to excellent speed rates.
In fact, the BulletVPN app shows certain servers that are labeled as UltraHD Support. These servers provide the best speeds, especially when it comes to streaming UltraHD content. You can find these servers in countries like Germany, the US, UK, Canada, France, and the Netherlands.
As for unblocking content, we have to say that BulletVPN is the superior service for the job. It's probably the only provider that can unblock the likes of DStv, Showmax, Kayo Sport, as well as TVNZ.
With every subscription, BulletVPN users will get over-the-top encryption, several security protocols to choose from, a kill switch, and a free Smart DNS proxy.
As an added plus, BulletVPN has what they call Bullet Shield – a technology that blocks your internet access if a VPN connection is not established. Along with a kill switch, users are guaranteed ultimate privacy whenever they want to surf the web.
Finally, BulletVPN has a 30-day refund policy. But before you get to that, you can benefit from their 1-day free trial by contacting the support team.
Pros
Excellent speed rates.
Unblocks almost every streaming service.
Top-level encryption.
Smart DNS.
Kill Switch.
Bullet Shield.
Servers in 55 countries.
Six simultaneous connections.
24/7 premium support.
1-day free trial.
Cons
No browser extensions.
Lacks double encryption.
---
A VPN Alternative – Smart DNS
Virtual Private Networks aren't the only tools that allow you to bypass regional restrictions. As an alternative, you can use Smart DNS proxies, which work differently, yet fulfill the same task.
Smart DNS is a technology that reroutes the chunks of your internet traffic that highlight your physical location. By doing so, it tricks the supported channel into thinking that you're within its coverage zone.
However, unlike VPNs, Smart DNS does not encrypt your data, nor does change your IP address. In other words, no added security and anonymity in the process.
There are benefits to that though as with no encryption, you'll be operating with minimal speed loss. Not to mention that since your IP is still intact, you can navigate between your local channels and unblocked ones simultaneously.
An added plus to Smart DNS would be its configuration compatibility. While VPNs are limited to certain devices, Smart DNS can be configured on almost any device known to mankind, and it can be easily set up:
First, sign up with a Smart DNS service. We're going to take Unlocator as an example as it offers a 7-day free trial.
Now, head over to their website and follow the setup guides based on the platform you're using.
Restart your device, launch the channel's website or app, and stream UFC 260 anywhere.
ExpressVPN and BulletVPN both offer free Smart DNS proxies within their subscriptions. However, Unlocator was created as one and offers a standalone plan for the feature.
If you're on a budget and don't pretty much care about security, Unlocator is your choice. You can try their service out before opting for a plan courtesy of their 7-day free trial. Once that is over, you get an extended trial in the form of a 30-day refund policy.
---
Inside the Event – UFC 260's Fight Card
On March 27th, 2021, two-time champion Stipe Miocic will defend his title against a familiar face in the form of Francis Ngannou inside the Apex Facility in Las Vegas.
This won't be the first time these two collide as back in 2018, Miocic claimed a unanimous decision against Ngannou after 5 rounds of pure MMA action.
Another bout was set to headline the event between Alexander Volkanovski and Brian Ortega, but that was canceled since Volkanovski tested positive for the coronavirus.
Ngannou lost hard the first time, but ever since that match, he has battled through the heavyweight division and finally, three years later, he earned himself a second crack at the title.
We all know how exciting this bout is going to be, but the card has a lot more potential matches to look forward to. Here's the full fight card:
Main Card
Stipe Miocic vs. Francis Ngannou
Tyron Woodley vs. ~Vicente Luque
Sean O'Malley vs. Thomas Almeida
Gillian Robertson vs. Miranda Maverick
Jamie Mullarkey vs. Khama Worthy
UnderCard
Alonzo Menifield vs. Fabio Cherant
Jared Gooden vs. Abubaker Nurmagomedov
Modestas Bukauskas vs. Michal Oleksiejczuk
Shane Young vs. Omar Morales
Marc-André Barriault vs. Abu Azaitar
---
Watch UFC 260: Miocic vs. Ngannou 2 Live – Final Words
No matter what UFC event is coming your way, we know that it's going to be an epic one. UFC 260 will be no different and the world heavyweight title is on the line, which sets the bar even higher.
Now you have everything you need in order to watch the upcoming UFC 260 event. All you need is a VPN or Smart DNS proxy service and you're there. You can literally watch UFC fights anywhere you may be.
If you have any questions or predictions you'd like to share, please drop them in the comments below.