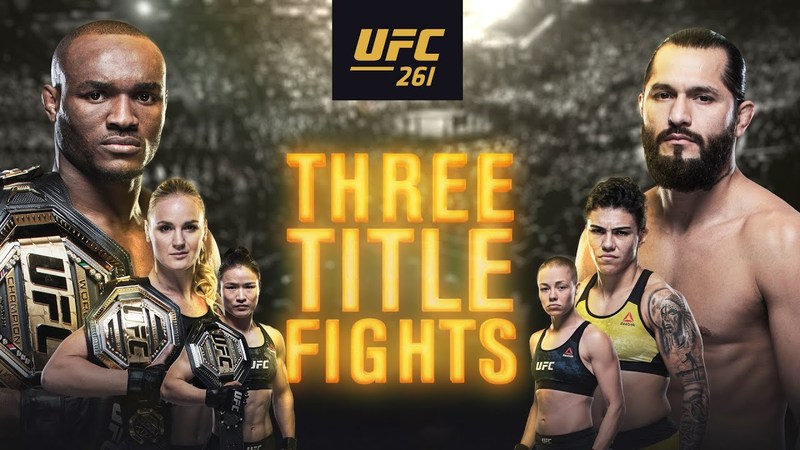 UFC 261 Streaming Services
Bypass Geo-Blocks with a VPN
Smart DNS Proxy
UFC 261 Fight Card
Rematches in UFC are to die for. They just have that bad-blood vibe to it that makes it very exciting to watch. On April 24th, 2021, UFC is hosting what is probably one of the most stacked UFC cards in history, giving us three UFC title fights in one night. The main event is a rematch from UFC 251 between Kamaru Usman and Jorge Masvidal, and it's for the UFC Welterweight Championship. Usman won the first bout via a Unanimous Decision, but will he be able to pull it off this weekend at the VyStar Veterans Memorial Arena in Jacksonville, Florida?
Streaming services all over the world are broadcasting the event live. However, some countries include channels that don't provide the full card, while others don't have an official broadcaster to begin with. That's a problem many UFC fans have been facing for a long time, but it's why we're here today. Your problem is fixed. Just follow this guide and learn how to watch UFC 261 live anywhere.
UFC 261 Live – Content Index
The upcoming UFC event is as big as they get. We have three title matches filling up the main card, which will definitely give us all the MMA action we're craving for this weekend.
Kamaru Usman (c) vs. Jorge Masvidal, Zhang Weili (c) vs. Rose Namajunas, and Valentina Shevchenko (c) vs. Jéssica Andrade – it just can't get any better than that. You know what? It certainly can if everyone gets to watch UFC 261 wherever they might be. Let's show you what you need to do:
Where to Watch UFC 261 Live
The Ultimate Fighting Championship launched back in 1993, providing high-caliber MMA main events and epic showdowns between top fighters in the business.
Over the years, the sport became very popular worldwide, harnessing more than 300 million global fans. But the question is: How can a promotion reach such a huge audience on a global scale?
That's easy. It's all thanks to broadcasting rights with channels in different regions. In fact, UFC is shown in over 1 billion TV households within 165 countries, which is a huge number for a combat sport.
You're probably wondering if the region you reside in has an official UFC broadcaster to watch UFC 261 on. Wonder no more. Here's where you can stream UFC 261 live:
ESPN+ – USA's Home for UFC Events
Back in the day, UFC found a home on Fox Sports. However, in 2018, ESPN found interest in the promotion, and the Disney-owned company has agreed to commit $1.5 billion over the next five years to broadcast and stream the sport.
Now, ESPN+ is the only way to get inside the UFC Octagon and watch epic bouts every now and then. The best thing about this is that no cable subscription is needed.
Basically, ESPN+ has several subscription plans, especially for those who wish to watch UFC. A monthly subscription to ESPN+ costs $5.99, whereas a yearly one costs $59.99.
However, new subscribers get the chance to a bundle of one UFC PPV event (streaming in HD) and an ESPN+ annual recurring subscription for $89.98. After that, the yearly subscription will renew automatically at the original price.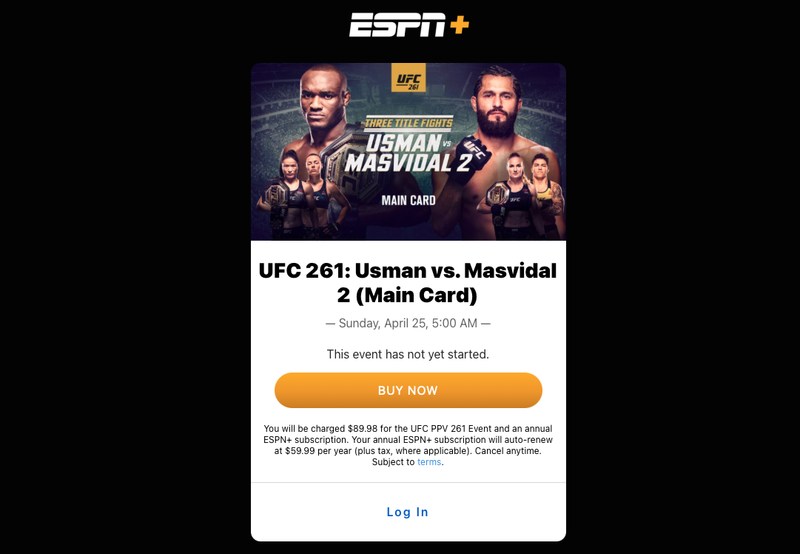 Finally, for those who already have an ESPN+ subscription, the UFC PPV will stand at $69.99 by itself. If you're a monthly customer, you can upgrade to an annual plan and purchase UFC PPV for $89.98. Let's round up the prices:
| | |
| --- | --- |
| SUBSCRIPTION PLAN | PRICES |
| Monthly Plan | $5.99 |
| Annual Plan | $59.99 |
| PPV + Annual Plan Bundle | $89.98 |
| PPV Standalone | $69.99 |
Please note that ESPN+ is the only way to watch UFC in the United States. Those who still rely on UFC Fight Pass will be disappointed as the promotion's own streaming service is blacked out in the region. Only the prelims are available on the platform.
International UFC Broadcasting Partners
As mentioned, the UFC is widely popular, not only in the US but all around the world. UFC's growth over the past decade is just phenomenal, and it has become one of the top sports globally,
That, of course, became a reality thanks to the dozens of official broadcasters in different regions.
Each country has a specific streaming channel to tune in and watch what goes on at the VyStar Veterans Memorial Arena in Jacksonville, Florida.
In Canada, the prelims (6:00 p.m. ET) are on TSN, and the main card is available on Fight Pass. However, users can also watch it on PPV using one of these Canadian top Cable providers: Bell, Rogers, or Shaw.
Fans in the UK have been streaming UFC on BT Sport for quite some time now, and that won't change in the near future, based on how demanded the sport is in the country.
If you're a U.K resident, all you have to do is tune in to BT Sport 1 (prelims at 11:00 p.m. GMT and the main card at 3 a.m. on Sunday) and stream UFC 261 live.
In Germany, Austria, Italy, and Spain, the UFC 261 main card (4 a.m. CET Sunday) is available on DAZN. Now, regardless of being available almost everywhere, DAZN has UFC rights in these 4 countries only.
The List
The aforementioned channels have been broadcasting UFC for a long time now, but they're not the only ones to bring the sport to the small screen.
If you don't live in the UK, US, Canada, or Germany, here's a list of the top UFC streaming channels around the world:
In the Land Down Under, fans have no shortage of dedicated sports channels, regardless of what they're actually into.
However, when it comes to PPV, especially Combat Sports, there's only one place to go: MainEvent.
The service brings every event where participants can pack a punch, all in PPV. UFC 261 will cost $54.95 on MainEvent and can be streamed live via Optus TV or Foxtel.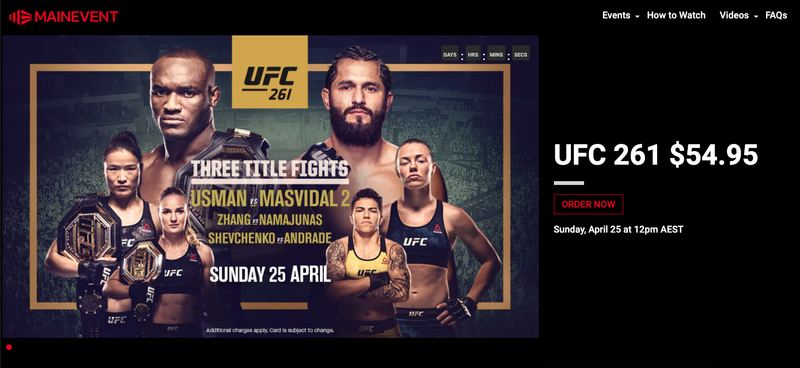 Most of the channels on the list will allow you to watch UFC 261 without opting for a long-term cable subscription, which is excellent news for cord-cutters.
However, we have to note that all of them are restricted to their respective region, meaning that no one abroad can access them.
The issue is pretty common, and we've been fixing it for quite some time. Scroll a bit further and learn everything you need to watch UFC 261 live anywhere.
Restrictions Apply – Even for a Global Sport
Stating each channel's respective country is actually beneficial in the previous part, and we'll tell you all about it.
You see, most streaming channels and websites don't have the right to distribute content in some regions, so they block users there if they attempt to view/watch anything.
That's called geo-blocking, a mechanism that uses geolocation techniques such as examining IP Addresses to determine the users' location and terminate their access if they're not within the coverage area.
Let us give you an example. UFC Fight Pass is the promotion's streaming service, and it's available on a global scale.
However, in some countries, the content differs, and as a worst-case scenario, the channel itself won't be available.
Now, if you try to watch a video that is not made accessible in your country, a geo-error message that looks like this will pop up: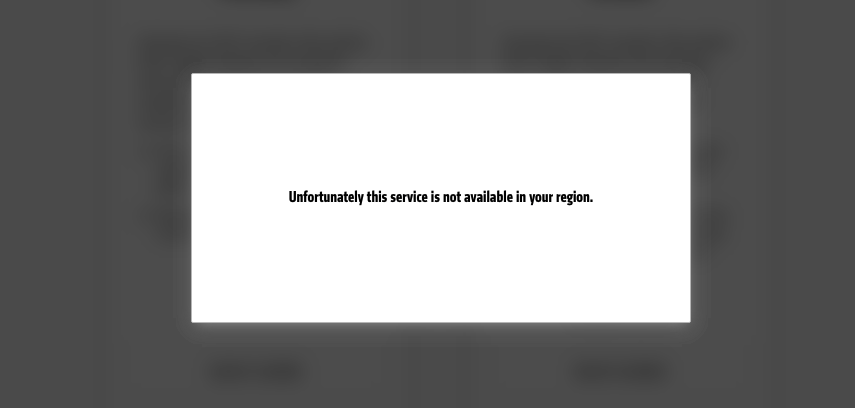 Another example would be none other than UFC's home in the US, ESPN+. The service is American, which means that users need to hold a US IP address to operate the channel.
If they're overseas, that's exactly what they lack, and as a result, it'll lead them to the following geo-error message:

Geo-restrictions have been a struggle for internet users in general and streamers in particular for a while now. Don't fret; we'll be fixing everything in the next section.
No more error messages, no more lost subscriptions due to travel, and no more high prices in certain areas. All you need is a VPN and the right guidance, which is provided next.
UFC 261 Anywhere – A Simple Location Alteration
Your geolocation dictates what you get to access online. In other words, the issue lies in your IP address if a certain channel blocks you.
If you get to change that, you'll witness a whole different internet experience where such limitations don't exist. Fortunately, with a Virtual Private Network, that can be easily done.
When you connect to a VPN, the software will reroute your traffic through a server in a country of your choice. Along the way, your data gets encrypted, and your IP address is concealed.
This provides high-level security as with encrypted data, no hacker or third party can read what is sent or received.
Moreover, with a hidden IP, no one can track your browsing activities, including your ISP or government. However, that doesn't mean you'll be surfing the web without an IP address.
The VPN assigns you a new one in the country where the server is based, granting you total access to restricted services in the area.
For example, if you connect to a UK server, you'll receive a British IP address, gaining access to BT Sport and other UK-based services in the process.
The same goes for ESPN+ and MainEvent, provided you connect to an American server or an Australian one respectively.
Using a Virtual Private Network isn't a hard task. On the contrary, all the process we mentioned above is done with a push of a button.
There's More to VPNs
VPNs aren't just for entertainment; they really protect your online browsing as they shield you from various threats. Besides encrypting your data and anonymizing your web surfing, some VPNs also come with special security features.
Most providers use kill switches, which terminate a user's connection if the VPN suddenly drops, avoiding any leaking data to pass through the ISP's servers, compromising everything.
On the other hand, many VPNs also have other features such as malware protection, ad-blockers, double VPN encryption, and website whitelisting. But the question is: Is that what a VPN is all about? Not really. Here's more:
Better Speeds: ISPs are known for throttling connections, mainly to gain more money by forcing users to upgrade their subscriptions. With a VPN, the ISP won't be able to target your connection if you're totally anonymous (With a hidden IP address).
Price Alteration: Your IP address doesn't only affect what you get to access; it also gets you different prices depending on the region. Fight Pass is a great example as PPVs in some countries are much cheaper than others. With the right VPN server, you can easily get cheaper PPVs.
Better speeds can benefit a lot of users, especially when they're downloading torrents. Please note that we don't encourage this action if it violates copyright laws, which is what UFC has been fighting for quite some time now.
Trust us; if you try to watch UFC using free websites or torrents, you'll either get yourself the worst quality or get in trouble with the law.
Stream UFC 261 Anywhere – The Steps
As stated before, a VPN is an excellent way to bypass regional restrictions and access content from all over the world.
It makes the task even easier by providing compatible clients for major operating systems such as Android, iOS, PC, Mac, and FireStick.
However, if you wish to watch UFC events on the likes of PlayStation 4, Xbox, Chromecast, Roku, and Apple TV, you'll have to take some extra steps as VPNs are not natively compatible with such platforms.
All you have to do here is install the VPN on your router, and you're done. Now, with that said, here's what you need to do to watch UFC 261 live anywhere:
First, subscribe to a VPN service. Make sure it has speedy servers in the country where your selected channel is available.
Download and install the VPN app on your device.
Activate the software, sign in with your credentials, and open the server list.
Connect to a server according to the channel you wish to watch UFC 261 on:

US server for ESPN+.
Australian server for MainEvent.
UK server for BT Sport, etc…

Launch the channel's website or application.
Stream UFC 261 wherever you may be.
Below, you'll find a list of top providers you can use to get the task done. However, we'll be shedding more light on the top two up next.


30-Day Money-back Guarantee
Unlimited Bandwidth
Apps For All Your Devices
24/7 Live Support
Visit ExpressVPN
Best VPNs to Watch UFC 261 – In Depth Review
The VPNs in the table above are premium ones, and there's a reason for that. We never recommend using free VPNs for the same reason we don't condone free streaming.
When the word free is in place, there's always a catch, no matter the product. Free VPNs may have some benefits, but the cons always outweigh the pros.
First, free VPNs cannot provide the quality you need to watch UFC events in high quality. Even if they can, they don't have the capabilities to unblock major streaming services as they're always blacklisted easily.
Second, these providers have to pay their dues some way, and you'll become their main source of revenue. Well, the data they harvest from you can get them a fortune from third-party companies, which is a total violation of privacy.
Finally, some VPNs can't protect you as the security precautions they take are not enough. Not to mention that a lot of them are malware disguised as a security tool. So, in general, we say that free VPNs are not safe to use – avoid them at all costs.
We reviewed dozens of VPNs using a strict evaluation process, be it free or premium. We found a lot of them to be credible in terms of security, privacy, speed, and unblocking content.
Now, below, you'll find our top two picks to watch UFC 261 in your region. Check them out and let us know in the comments which one you ended up choosing:
ExpressVPN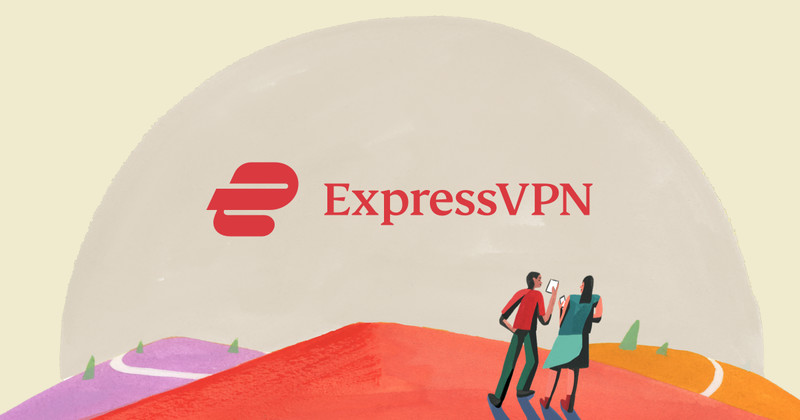 ExpressVPN is one of the most established VPN providers in the world. The service launched back in 2009 and has grown to be among the most trusted providers out there.
ExpressVPN has servers across 94 countries, which is more than enough if we're talking about unblocking geo-restricted content.
Not only that, but these servers are blazing fast for UltraHD streaming, especially if users are operating with their new Lightway protocol. The service has created its own protocol that serves both security and speed, allowing users to connect in about 1 second.
Moreover, ExpressVPN has a free Smart DNS feature with every subscription, allowing users to watch UFC on gaming consoles, TV boxes, and more without having to be limited to the VPN's supported clients.
Not to mention that Smart DNS doesn't encrypt the data, which allows streaming without any speed loss.
Finally, ExpressVPN has a 30-day refund policy. That way, new customers can test out what the VPN has to offer before they decide to opt for any long-term deals.
Pros
Wide server network.
High-level encryption.
Five simultaneous connections.
Smart DNS(MediaStreamer).
Browser extension.
Excellent speed rates.
Unblocks most streaming services.
Lightway protocol
30-day refund policy.
Superb live chat support.
Easy-to-use apps.
Cons
More expensive than others.
Doesn't offer a free trial.
No double VPN.
---
BulletVPN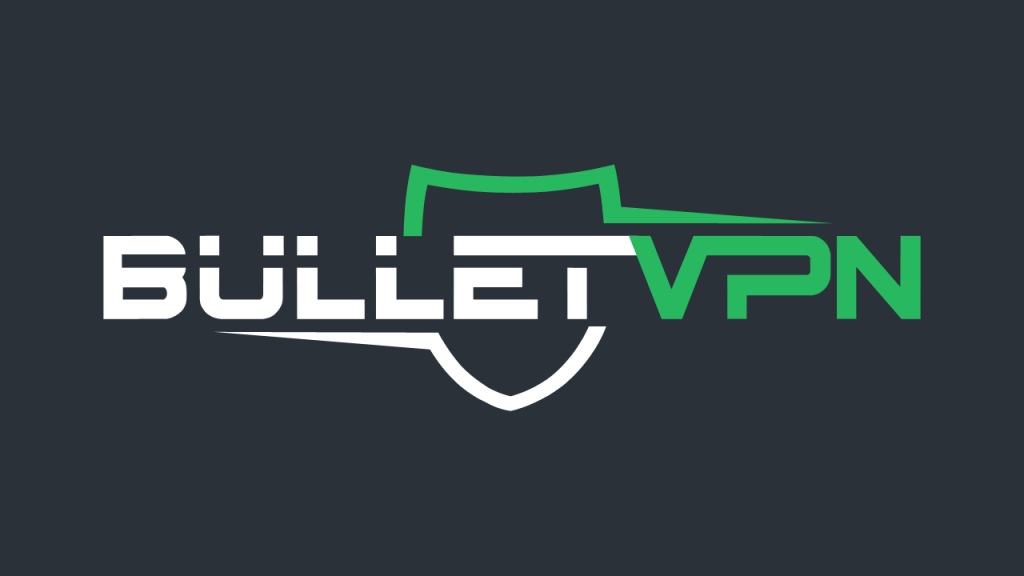 The other VPN in our top recommendations section is going to be BulletVPN. This VPN saw the light back in 2017 and has come a long way in such a short period of time.
At first, let's talk about the server network before we head to what really amazed us with this one. The service has 154 servers in 55 countries – a wide selection offering choices in key regions worldwide.
As for the name, the Bullet comes from Speed, and this one is pretty speedy. They have dedicated servers labeled as UltraHD Support, which do exactly what the name states. When we tested them, the quality did not shift at all, regardless of how distant the server was from our actual location.
Now, here's were things get more interesting. We've tested dozens of VPNs throughout the years, but we've never encountered a VPN with a perfect score when it comes to unblocking content.
No other VPN we evaluated was able to unblock Showmax, DStv, TVNZ, TenPlay, Peacock, Kayo Sports, and HBO Max – all at once. Some can be credible but not stable. This one proved to reputable and more than credible in this department.
With every subscription, you get features such as Smart DNS, kill switch, and their unique Bullet Shield. This works alongside the kill switch as it doesn't allow an internet connection if a VPN one is not established.
This is where ultimate security meets top-level entertainment. BulletVPN has a 30-day refund policy. However, before you get to that, you can benefit from a 1-day free trial, provided you contact the support team for one.
Pros
Great server network.
Unblocks all tested streaming services.
256-AES encryption.
24/7 customer support.
1-day free trial.
Kill Switch.
30-day refund policy.
Six simultaneous connections.
UltraHD Support.
Bullet Shield.
Cons
Double encryption is absent.
No browser extensions.
---
Smart DNS – Another Way to Stream UFC 261
Smart DNS is the best VPN alternative in terms of unblocking geo-restricted content anywhere. The approach is totally different, but the result is the same – minus the security and privacy.
Smart DNS works by rerouting the URLs that showcase your actual location to the service. By doing so, you'll trick the channel into thinking that you're within its coverage area, granting you access at the end of the line.
However, Smart DNS does not encrypt your data (No security enhancement), nor does it change your IP (No extra anonymity), but there are benefits from that.
With no encryption, you'll be streaming your UFC events with minimal speed loss. And since your IP is still intact, you get to navigate between your local channels and geo-restricted ones simultaneously, without losing access to either one.
Finally, Smart DNS can be set up on almost any device out there, which helps a lot if you want to stream UFC on a bigger screen. Now, all the VPNs on our list above offer Smart DNS, but we'll be using Unlocator as an example for now (We'll tell you why in a bit). Here's what you need to do:
Head over to Unlocator's website and sign up. There's a 7-day free trial.
Now, check the setup guides and follow them carefully according to the device you wish to watch UFC 261 on.
Give your device a quick restart and start watching UFC 261 anywhere.
As mentioned, all the VPNs above offer Smart DNS as part of their subscription. However, Unlocator provides it by itself for those who only wish to unblock content.
Also, Unlocator has a 7-day free trial, followed by a 30-day refund policy. If that's not enough to test a service out, we don't know what is.
UFC 261 – The Fight Card
The bout between Usman and Masvidal is going to be epic and it's going to blow the roof of the VyStar Veterans Memorial Arena in Jacksonville, Florida.
Usman will defend his title against Masvidal and two other title fights are scheduled for the main card. Not to mention other top fighters also competing in the event.
The upcoming UFC event will head back to the United States, finally. We hadn't seen UFC hold fights in the country since UFC 248 in March 2020.
Usman won via unanimous decision during their first bout. So, will history repeat itself this time around? We'll have to wait and see. As for now, here's what to expect on April 24th, 2021.
Main Card
Kamaru Usman vs. Jorge Masvidal
Zhang Weili vs. Rose Namajunas
Valentina Shevchenko vs. Jessica Andrade
Uriah Hall vs. Chris Weidman
Anthony Smith vs. Jimmy Crute
Prelims
Alex Oliveira vs. Randy Brown
Dwight Grant vs. Stefan Sekulic
Karl Roberson vs. Brendan Allen
Patrick Sabatini vs. Tristan Connelly
Early Prelims
Danaa Batgerel vs. Kevin Natividad
Kazula Vargas vs. Ronghzu
Aoriqileng vs. Jeffrey Molina
Na Liang vs. Ariane Carnelossi
Watch UFC 261 Live Anywhere – Final Words
Masvidal is arguably the biggest draw in the division, which makes this competition quite compelling, regardless of the outcome of the previous encounter.
This fight tops a stacked UFC 261 card which also includes two female title fights. So, you know you can't miss that, and you won't. You now know where and how you can watch UFC 261 live online.
All you have to do is tune in on April 24th, 2021 and stream the fight yourself. If you have any questions, don't hesitate to drop a line or two in the comment section below.