News
Online Privacy
Is Google Tracking You in Incognito Mode? $5 Billion Lawsuit Claims It Does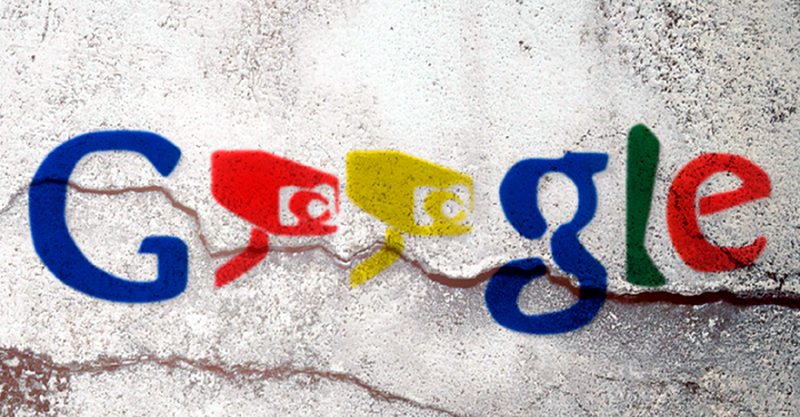 Google tracking users in incognito mode, lawsuit claims
$5 billion in compensation
Other privacy lawsuits against Google
Protect your privacy with a VPN
Let's just say that Google and privacy don't get along too well. The search engine makes a living by collecting information about you and analyzing your online behavior. Then, it sells the data to companies and Internet services, allowing them to deliver targeted ads to you. And just so you know, advertising is Google's main cash cow, so a lot of efforts are put into that department.
But it's not just the search engine that's responsible for data gathering. Web browser Google Chrome is also guilty of snooping on your online activities and keeping user data logs. But despite more privacy-friendly options out there, Chrome is still the most used browser with almost a 70% market share.
And to appease privacy-oriented users, Chrome introduced incognito mode, allowing you to surf the web more privately. But it appears that even if "you've gone incognito," the browser is still tracking its customer; at least that's what the latest lawsuit says.
---
Google Facing $5 Billion Lawsuit Over Incognito Privacy-intrusions
On Tuesday, June 2nd, Boies Schiller & Flexner law firm filed a class action lawsuit against Google on behalf of Chasom Brown, Maria Nguyen, and William Byatt. The three individuals, who all have Google accounts, accused the company of tracking user data while in incognito mode and demanded $5 billion in compensation.
According to Reuters, the lawsuit states that Google collects sensitive data like web destinations and browsing history. It adds that the company uses tools like Google Analytics and Google Ad Manager, in addition to several mobile apps, to learn about their customers' hobbies, interests, contacts, and a lot more "intimate and potentially embarrassing things." That's even if users don't click on Google-supported ads.
The lawsuit continues that Google "cannot continue to engage in the covert and unauthorized data collection from virtually every American with a computer or phone." This goes against California's privacy law and violates the federal wiretapping law. Therefore, the complaint seeks a $5,000 dollar compensation for the millions of users who've been browsing in incognito since 2016.
Does the Case Have Grounds?
The above plaintiffs aren't the first people to take Google to court. But doe their case have ground? Chrome clearly states that when you go incognito, your activities might still be visible to:
The websites you visit
Your employer or schools
Internet service provider
And you don't have to dig deep to find out that incognito does not guarantee total privacy. Chrome discloses the above information as soon as you open an incognito window.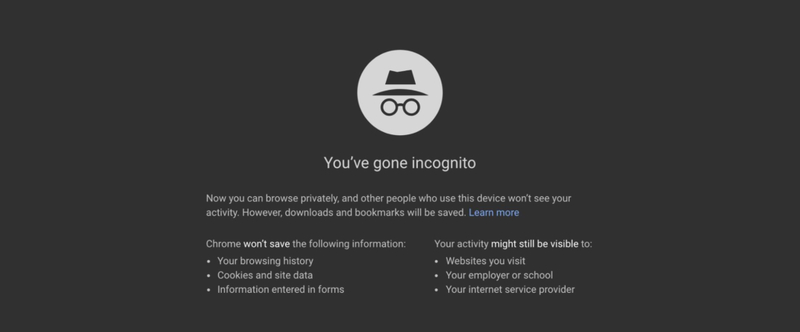 However, the browser also says that it won't save your browsing history, cookies and site data, or anything you enter in forms. So perhaps that's where the lawsuit has most grounds.
Either way, Google spokesperson Jose Castaneda revealed that the company will "vigorously" defend itself against these allegations. He stated that Chrome clearly indicates that websites could still be able to collect and monitor user data.
"As we clearly state each time you open a new incognito tab, websites might be able to collect information about your browsing activity."

Jose Castaneda, Google Spokesperson
Previous Lawsuits Against Google
As I mentioned earlier, this isn't Google's first legal rodeo. Many other individuals, companies, and even governments have filed complaints against the tech giant over issues like privacy, advertising, and intellectual property. Some of the privacy lawsuits include:
Street View lawsuit: The plaintiffs accused Google of breaking federal wiretapping laws when hey found out that the Street View feature was collecting users' private information.
Location-sharing lawsuit: Google was accused of tracking the location of smartphone users even after disabling location services. The complaint said that the company was using the Android OS and other apps to track customers. The state of Arizona also filed a lawsuit against Google for illegally tracking Android users.
New Mexico lawsuit: The state of New Mexico sued Google, claiming the company is spying on children "without their knowledge and without the permission of their parents." The complaint said that the tech giant did so through educational apps like Chromebooks.
---
Protect Your Privacy with a VPN
Whether you're regularly browsing the web or in incognito (private) mode, the best way to protect your privacy is by using a VPN. And although there are better alternatives to Google Chrome in terms of privacy, like Tor Browser, Firefox, Brave, and DuckDuckGo, none of these options can match what a VPN does.
Short for a virtual private network, this tool can change your IP address and encrypt your entire traffic. You see, VPNs operate their own servers to redirect your traffic, instead of using the ones that your Internet service provider offers. Once you connect to a VPN server, your connection will travel through an encrypted tunnel before reaching its destination. That will protect it from third parties like ISPs, government agencies, and hackers.
Furthermore, your VPN will hide your physical whereabouts by concealing your real IP address. Then, it changes your IP to match the server's location, making you appear elsewhere. For example, if you connect to a US VPN server, you'll get an American IP address.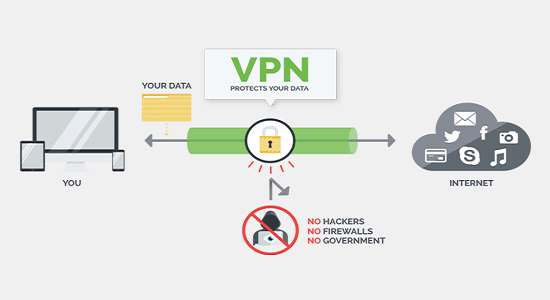 This isn't only a great feature for privacy, but also for accessing geo-restricted content. With an IP address from the United States, you'll be able to stream content from the likes of Hulu, HBO, and ESPN+, which are only available inside the country. Moreover, if you connect to a server from the UK, you can unblock BBC iPlayer and ITV Hub.
In addition to top encryption algorithms and data rerouting, premium VPNs don't keep any records of your Internet activities and connection. That means they don't collect sensitive data like IP addresses, browsing history, or the websites you visit.
---
Top VPNs to Enhance Your Privacy
The rise of VPN usage is a clear indication that people are more concerned about their online privacy and security. Today, there are hundreds of VPN brands on the market, both free and paid. But zero-cost providers cannot give you same anonymity as their premium counterparts.
For instance, free VPNs keep records of sensitive data like browsing history and IP address, which reveals your identity and location. They make money by selling this data to advertisers, who use it to bombard with targeted ads. And according to numerous reports, some free services don't use any encryption and may contain malware.
There's also the fact that free VPNs are often slow and often have a small server network. But even in the paid market, choices are aplenty. Therefore, we rounded up some of the best options to save you some time.
ExpressVPN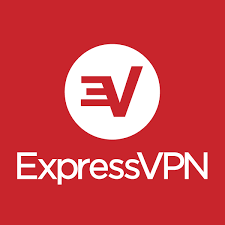 Few VPN services can match what ExpressVPN brings to the table in terms of privacy and security, as well as speed and unblocking capabilities. The company uses AES with 256-bit keys, a military-grade encryption that the likes of the NSA implement to protect secret files. AES-256 is the most secure algorithm on the market so far. You would have to go through trillions of possible combinations to break it.
In addition to top encryption, ExpressVPN follows a zero-logging policy. It eliminates sensitive data from its servers so that no one can track you down or see what you're doing. And for extra security, there's also an automatic kill switch to disconnect you from the Internet in case the VPN connection drops. Therefore, your traffic won't travel to your ISP's servers.
Furthermore, ExpressVPN has a wide network of 3,000+ servers spread across 94 countries. It also offers fast speed rates and can bypass the geographic restrictions that most streaming platforms impose.
For more information about ExpressVPN, check out the full review.
Pros
AES-256 encryption.
No-logs policy.
Kill switch and DNS leak protection.
Speedy servers.
Broad server network.
Works with the majority of streaming platforms.
Five simultaneous devices per account.
30-day refund policy.
Cons
Slightly more expensive than its peers.
---
BulletVPN
In the top VPN division, you'll find that most providers share almost the same features. BulletVPN, for example, also uses AES-256 encryption to protect your data from prying eyes and follows a zero-logs policy. And in addition to the kill switch, which you can enable in settings, you can benefit from BulletShield. This feature will only grant you Internet access if you are connected to a BulletVPN server.
Now, the company may not offer as many servers as its competitors, but it has a presence in every continent. BulletVPN servers strategically cover the most popular locations, including the US, the UK, India, South Africa, and Australia. These servers are fast and can unblock the most in-demand streaming platforms.
You'll also benefit from a 30-day money-back guarantee and six simultaneous device connections.
See our BulletVPN review for the full details.
Pros
Fast servers.
Military-grade encryption.
Zero-logs policy.
Kill switch + BulletShield.
Six device connections at the same time.
30-day money-back guarantee
Cons
Smaller server network than other providers.