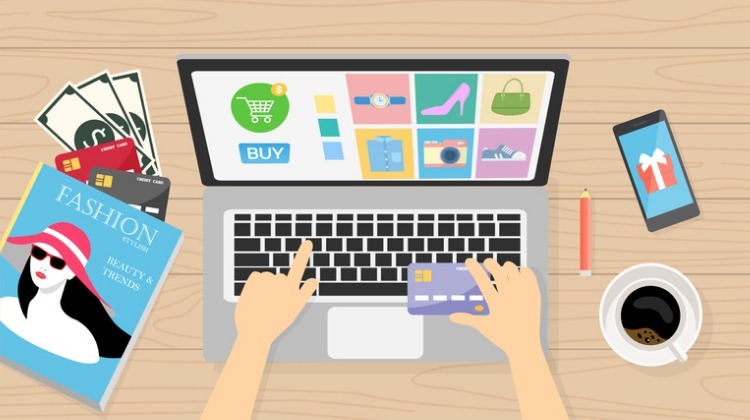 The meteoric rise of online shopping
Risks of online shopping
Tips to maintain your online security
Get a VPN and antivirus program
Online shopping has drastically changed the retail scene. 2019 witnessed one of the most brutal blows for this struggling industry, as over 9,200 stores closed up shop in the US. And the retailers that stayed on their feet are walking on thin ice. According to the New York Times, 1,200 stores already announced that they intend to cease operations, including 125 Macey's stores.
The shift towards Internet shopping has already taken the lives of some household names in the US retail sector. Forever 21, Sears, Toy 'R' Us, and Barney's are just some of the brands that filed for bankruptcy since 2017. And there's a lot of brick-and-mortar stores that are struggling to cope with the changing times. Add staff wages and escalating rent fees to the equation, and it's Bye Bye Birdie.
But it's easy to see the reason behind the e-commerce surge. You can get some cheap bargains, browse through massive collections in no time, and have your favorite items delivered to your doorstep. What's even better is that you can do that from the comfort of your own home.
However, there is a dark side to everything. Online shopping comes with a serious set of threats that could cause financial damages if you are not careful.
---
Table of Content
---
Online Shopping Surge
The rise of online shopping and e-commerce websites has been nothing short of spectacular. Internet sales rose from $5 billion per quarter to a staggering $155 billion per quarter over the last two decades, according to the US Census Bureau. As for global sales, the UNCTAD estimates that they registered a 13% growth in 2017 to reach $29 trillion.
Figures also showed that the number of online shoppers jumped by 12% to record 1.3 billion people, which equals around one-quarter of the world's population. Furthermore, 11% of total business-to-consumer (B2C) transactions were from abroad services. That means cross-border B2C sales reached $412 billion in 2017, a 4% increase from the previous year.
Global online shoppers (million), 2015-2017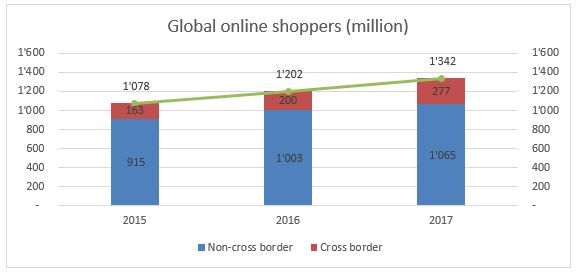 UNCTAD Secretary-General Mukhisa Kituyi stated that these numbers proved that e-commerce is creating export opportunities. However, he questioned whether businesses in developing countries were ready to grab them.
"The new figures show that e-commerce is indeed creating export opportunities."

Mukhisa Kituyi, Secretary-General of UNCTAD
The US Still Leading e-commerce Market
The United States is still clinging on to the top spot in terms of e-commerce sales. American online shopping transactions scored just shy of $9 trillion, almost three times higher than second-placed Japan and well over third-placed China.
And even though business-to-business (B2B) e-commerce dominated the charts, B2C sales registered the most significant growth with 22% to reach about $3 trillion. And it was China that had the lion's share in that domain, as you can see from the table below.
Top ten countries by E-commerce sales, 2017

Note: Figures in italics are UNCTAD estimates. Spain was in the top ten of B2C sales (Italy would be 13th in the B2C category alone).
---
Four Online Shopping Risks You Should Be Aware of
Shopping online is much easier, faster, and more convenient than making trips down to stores and malls. However, one wrong move from your part can invite some unwanted guests. Hackers, scammers, and all sorts of cybercriminals are lurking in the shadows to steal your money, identity, and data. And they are just one click away.
The FBI's Internet Crime Complaint Center (IC3) reported that the number one cybercrime in the US in 2017 was related to online shopping. More than 84,000 people fell victim to the non-payment or delivery of goods ordered over the Internet. Those figures surpassed, by a long shot, personal data breaches, which received the second most complaints.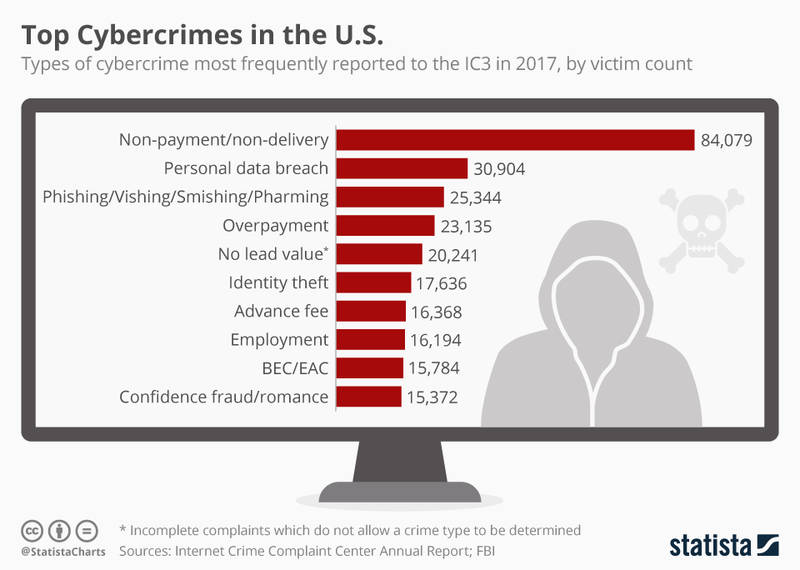 Here are the most common yet dangerous types of risks you face when you shop online:
Credit Card Fraud
Over the past five years, credit card fraud reports have almost doubled in the US. That's not surprising when you consider how many people use credit cards to make in-store or Internet purchases. Now, when it comes to online shopping, cybercriminals can steal your credit card information by intercepting it at the store's payment portal.
From there, hackers will reroute shoppers to their malicious website instead of the store's legitimate gateway. The page will look almost identical to the actual site, so you won't know the difference between them. As a result, scammers will be able to grab hold of your credit card details to purchase things in your name.
Identity Theft
Hackers can steal your identity and impersonate you using several ways. Phishing is a very popular method among online criminals. They'll send you an email posing as employees of reputable organizations like banks or government institutions. In the email, they'll request your credentials to fix a problem with your account or ask that you click a malicious link.
Furthermore, hackers can get access to millions of customers and accounts by breaching major institutions like Capital One, Yahoo, Facebook, and Equifax. Then, scammers can use the information to steal your money or go on a shopping spree at your expense.
Fake Websites and Services
Anyone can launch a website or Internet service, even malicious users. So there's a big chance that you might come across an online store that displays the latest items and products at a low price. Sounds too good to be true, right? Well, that's exactly what it is as scammers will set up fake pages to trick customers into ordering goods.
But alas, your items won't arrive at your doorstep, and the money you spent cannot be recovered. The bigger problem is that you provided a shady website with your credit card information, meaning cybercriminals can most likely use it for themselves.
Moreover, some scammers will create websites that look very similar to popular online shopping services. They'll even name it almost exactly the same as the legitimate page so that you don't pick up the difference.
Malware and Adware
The majority of the websites you visit display ads left, right, and center. Web pages and online businesses generate a lot of money through advertisements, so there's no getting rid of them. And while these popups and links are annoying, they sometimes pose a far greater threat.
Not every ad you come across when you're online is safe or legit. Cybercriminals can create fake, malicious adverts and promotions to infect your device with malware the minute you click on them. Then, they can infiltrate private files and information on your device, or install keyloggers to record everything you type. That includes passwords, PIN codes, and credit card details.
Scammers can also attack leading online shopping platforms and infect it with malware. Therefore, if you just visit the site, the malicious software will spread to your device. They can even install malware on genuine advertisements and use them to get your credit card information.
---
Tips for Safe Online Shopping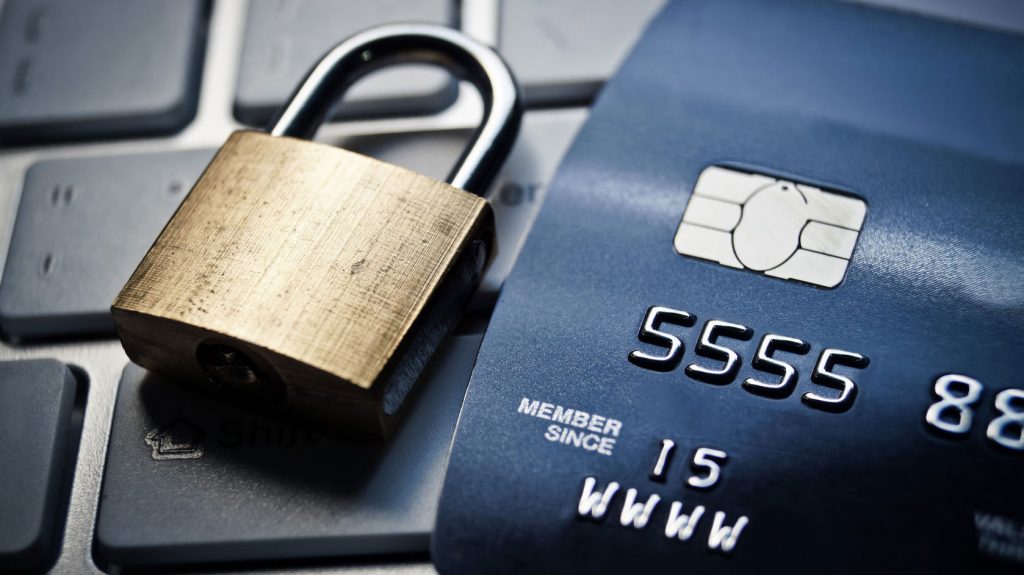 As you can see, online shopping and e-commerce transactions bear a lot of unwanted risks. Cybercriminals are always coming up with new ways to hack into your accounts and steal your information. That's just the state of the World Wide Web nowadays, which means you have to take precautionary measures to maintain your security and privacy.
Therefore, make sure you follow these tips before you go on an online shopping spree:
Use Reputable, Well-known Websites
Stick to familiar online retailers when purchasing products over the Internet. There's a lot of e-commerce services out there, and not all of them are as legit as they claim to be. If you find an item that you like on a website that you've never heard of before, do a little bit of research before you submit your credit card information.
For example, read a couple of user reviews to see whether the service you're about to use is legitimate or not. And even if you use reputable e-commerce websites, always check if the name is written correctly. Scammers sometimes create fake, duplicate pages to popular services but slightly change the name or domain (.net instead of .com, for instance).
HTTPS Only Websites
I cannot stress this enough: Never, ever give away your password, PIN code, or credit card information to a website that doesn't provide Secure Sockets Layer (SSL) encryption. In other words, if the shopping site's URL only has "http" in the beginning, immediately close it and avoid it in the future.
Services that offer SSL have "https" instead, as well as a padlock next to it. Almost every website is https protected nowadays, with the "s" standing for "secure." The communication protocol is encrypted in https websites, thanks to the Transport Layer Security and SSL.
If you use Google Chrome, the web browser will flag the websites that are only in http, i.e., not secure.
Get Premium Antivirus Software
Since hackers can get your credit card information by infecting your device with malware, you need a strong shield that can fend off such attacks. A premium paid antivirus program can do just that with aplomb. Some of them also have ad-blockers, so you don't have to worry about malicious advertisements.
Furthermore, antiviruses will fight malicious and suspicious emails, as well as phishing attempts. They will also make regular checks in the background for any shady activities. Some providers even auto-update to stay on top of the latest threats. But if you install an antivirus that doesn't update on its own, you'll have to check for upgrades yourself.
Create Strong Passwords
Most people only have passwords standing in the way of cybercriminals. That is why they must create unique uncrackable passwords for each account. And while that last statement was not entirely true as any password can be breached, having a strong one with symbols, numbers, and capital letters can make things very difficult for hackers.
And for extra security, I recommend you enable two-factor authentification (2FA) if the online shopping service you use offers that option. That way, if a hacker tries to purchase items using your account, he or she will need to provide another means of authentification. In other words, even if they crack your password, they'll have to submit a one-time-use code to access your account.
You can use this password meter to check the strength of your password.
Avoid Shopping on Public Wi-Fi
Public Wi-Fi in cafes and restaurants is like a hunting ground for hackers and scammers. They use it to steal the private data of anyone connected to the hotspot as it has weak security. That means malicious users can take files from your computer, infect with malware, and view your passwords and credit card details.
If you must purchase something online using public Wi-Fi, make sure you connect to a premium VPN first. Virtual networks redirect your traffic, change your IP address, and encrypt your online activity. As a result, no one can see what you're doing.
Connect to a VPN Server
Virtual private networks aren't just restricted to public hotspots. Whether you're buying products from home, work, or anywhere else, it's better to connect to a VPN server first. As I mentioned earlier, this tool will encrypt your online activities with military-grade encryption. As a result, no one can monitor the sites you visit or the data you input.
Furthermore, VPNs use their own servers to reroute your traffic to a foreign location of your choice. They also give you a new IP address to make you appear as if you were in a different country. Therefore, your identity and whereabouts will be hidden, and you might also get some bargain shopping deals as well.
My top two VPN recommendations are ExpressVPN and BulletVPN, respectively. However, there are other elite services you can consider, like Unlocator VPN, NordVPN, and IPVanish.
Credit Card Alternatives
To stay on the safe side, avoid using your credit card for online purchases as it could have a limit of thousands of dollars. Instead, use a prepaid card. It allows you to put a cash limit of your choice. That way, if someone manages to steal your card information, he'll have limited money to spend.
A lot of services also offer gift cards, especially streaming platforms and video game brands like Netflix, PlayStation, and Xbox. You can use them to pay for subscription plans or buy downloadable games and their add-ons. These cards have a cash limit, which makes them safer than credit cards.
Furthermore, gift cards are ideal for buying apps on Google Play, especially if you have kids who press on every pop-up. That way, your child won't go on a spending spree of in-app purchases.
Whatever you do, never shop online with your debit card. If hackers manage to get a hold of your details, they can have access to your entire bank account.
Mobile Payments
A lot of brick-and-mortar stores now allow users to make contactless payments via smartphone. You just have to install apps like Apple Pay or Google Pay, provide your credit card details once within the app, and place your device within a few centimeters of the contactless reader. And you can authenticate the procedure with biometrics like Face ID or fingerprints, or via a one-time-use passcode. It depends on which device you're using.
And now, a lot of popular online shopping platforms are offering this feature for their customers. Airbnb, Starbucks, and many others now accept Apple Pay and Google Pay online mobile payments. That's more secure than submitting credit card details every time you need to make an online purchase.
Check Credit Card Statements
Always keep a close eye on your credit card statements, even after you receive the item you purchased. Go online regularly and see if your credit card bill is accurate. And if you sense something suspicious or find out that you've been charged for something you didn't buy, immediately notify your bank.
Don't procrastinate because your bank or credit card issuer might hold you responsible for the charges, even if you didn't make them. Therefore, it's better to report fraudulent activities within 30 days.
---
Safe Online Shopping – Final Words
Despite its simplicity and convenience, there are a lot of risks that accompany online shopping. Cybercriminals can end up stealing your identity and making purchases in your name, then leave you to settle the bill. And while this kind of cyberattack is on the rise, it doesn't mean that you should give up online shopping.
There are a lot of actions you can take to reduce hacking threats, like avoiding unknown stores and creating strong passwords. But for maximum security and privacy, I recommend you install a premium VPN and antivirus software. That way, you'll keep all online risks to a minimum.
Do you use any of these tips when you shop online? Let us know in the comment box below.