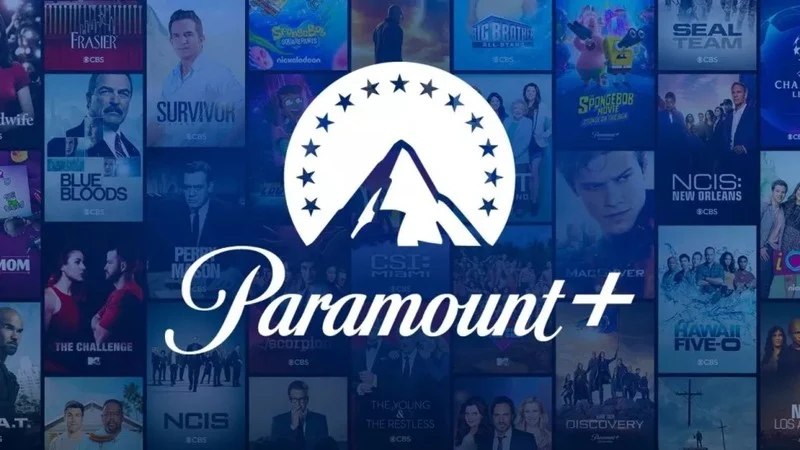 If you're looking for premium TV entertainment, Paramount+ offers a mountain of it. From hit classics, original series, and blockbuster movies to edge-of-your-seat sports, talk shows, and the latest news, there's something for everyone. Here's a small taste of what's in store: Frasier, Star Trek, Halo, 1883, The Lost City, Jackass Forever, talk shows, NFL, Champions League, and Bundesliga.
However, the US streaming platform is unavailable outside the US. And the only way to access it from abroad is with a VPN. But since Paramount Plus has strong VPN detection technology, you can only use premium providers.
Therefore, we did all the work for you. Our experts tried dozens of services to see which VPN is best for Paramount+. And after days of detailed testing, they finally have the answer.
Get the Best VPN for Paramount Plus Now
Time needed: 3 minutes
Keep streaming your favorite programs from anywhere.
Subscribe to a top-rated VPN.

ExpressVPN registered the highest scores on our tests. Simply visit their website, create an account, select a subscription plan, and sign up to get started.

Download the app on your device.

Go to Google Play Store or the App Store to install the VPN app on your mobile or tablet. Or you can download it on your desktop directly from the website.

Launch your VPN.

Enter your credentials to log in, then connect to any US server.

Open the Paramount+ app or website.

No more daunting error messages.

Access Paramount outside the US.

Enjoy your favorite content without restrictions or interruptions.
Paramount Plus and Geo-Blocks
Paramount+ is an American streaming platform owned by media conglomerate Paramount Global. It allows customers to watch their favorite content online without cable or mandatory contracts. In other words, you can cancel your subscription anytime.
Programs include series, originals, movies, documentaries, reality TV, family shows, news, sports, etc. Additionally, You can stream live TV or watch on-demand at home or on the go.
Content comes from the libraries of Paramount, CBS, Comedy Central, BET, MTV, Nickelodeon, and the Smithsonian Channel. As for pricing, Paramount Plus will cost $4 per month, but you can bundle it with Showtime for a monthly fee of $9.99. Furthermore, new subscribers get a 7-day free trial.
However, despite its entertaining program lineup and appealing prices, you can only access Paramount+ in the USA. Due to content copyright issues and licensing agreements, the service uses geo-blocking technology to keep out overseas viewers. Luckily, a premium VPN will get you over the hill instantly.
Unblock Paramount+ with a VPN
Have you come across similar location error messages? "Oops! This video isn't available outside your country," or "Paramount+ is not yet available in this country." Then you must have tried to access Paramount Plus from abroad. You see, the streaming channel can locate you through the IP address your ISP assigns to you. Once it determines it's not an American IP, you're out.

But don't worry, we experienced the same thing and know just how to fix it. All you need is a reliable VPN provider.
This tool reroutes your traffic through a server of your choice, giving you a new IP address in the process. And the new IP matches the location you selected. In other words, if you connect to a US server, you'll get a US IP address. As a result, Paramount Plus and every other online service will assume you're inside the country and give you full access.
So you'll also unblock HBO Max, Hulu, Disney+, ESPN+, and other American streaming channels.
More VPN Benefits
Bypassing geo-blocks is just the tip of the iceberg. Get ready for a whole set of perks whenever you go online, including:
Military-grade encryption to hide your data and traffic from hackers and ISPs.
A no-logging policy tracking prevention and total privacy.
Full access to blocked or censored websites and services.
Lag-free gaming without DDoS threats from competitors.
Complete protection from hackers when using public WiFi.
Cheaper online deals by unlocking new markets.
Best VPN for Paramount Plus
Whether you're using a VPN for streaming, privacy, or any other reason, never consider a free VPN. And always keep in mind that if you're not paying for it, you're the product.
First, these VPNs only have a handful of servers, usually three, which means you won't have access to most streaming platforms. Furthermore, their IP addresses are easily detected and blocked, making them a terrible choice for Paramount+ and other channels. Second, their servers are often slow because of the large number of users. They also have data caps to limit your bandwidth consumption.
But their most dangerous aspect is the fact that they store user data and sell it to advertisers. How else will they stay in business and make money? Another crucial feature they lack is strong encryption.
Therefore, premium VPNs are much safer and more reliable. According to our experts, ExpressVPN is the clear winner with a broad server network, access to Paramount+ and other channels, and excellent privacy protection. BulletVPN wasn't too far behind it, thanks to UltraHD servers and a perfect unblocking record.


30-Day Money-back Guarantee
Unlimited Bandwidth
Apps For All Your Devices
24/7 Live Support
Visit ExpressVPN
Watch Paramount Plus on Any Device
Don't miss your favorite programs no matter where you are.
Mobile
The Paramount+ app is only available in the States. Therefore, you must download the VPN app on your mobile device, then:
Connect to a VPN server from the USA
Switch your Play Store country or Apple ID region to the US
Open your device's app store and install the Paramount+ app
Sign in/sign up and start watching
PC/Mac
After downloading the VPN app on your desktop:
Connect to an American server
Go to https://www.paramountplus.com/
Enter your credentials to log in or subscribe
Watch your favorite programs reliably
Smart TV
Without dedicated apps for Smart TVs, you must set up a VPN on your router first. After you connect to a US server, download the Paramount Plus app on your device to stream your series, movies, sports, news, etc.
Apple TV
Devices like Apple TV and Fire TV also aren't compatible with VPNs. Therefore, follow the same Smart TV steps and install the VPN manually on your router. You can download and access the Paramount app after you connect to a US server.
Gaming Console
You can download Paramount+ on your PlayStation and Xbox, but only if you're in the US. If you're abroad, you need to set up the VPN on your router first, then connect to an American server to change your gaming console's region.
FAQ
Learn more about Paramount Plus.
Paramount Plus is a paid streaming service. It costs $4.99/month, and you can bundle it with Showtime for $9.99/month. But new subscribers get a 7-day free trial.
Where is Paramount Plus available?
Paramount+ is available in the USA, Canada, Latin America, Nordics, and Australia. But the US catalog has the best content.
Can I watch sports on Paramount+?
Paramount Plus is home to exclusive sports, available live or on-demand. That includes the NFL, UEFA Champions League and Europa League, SEC, Masters, PGA Tour, NCAA Division I Men's Basketball Championship, and National Women's Soccer League.
Paramount+ simultaneous devices?
You can stream Paramount Plus on three devices at the same time.
What can I watch on Paramount+?
Enjoy series, originals, movies, sports, news, and much more:
Halo
Star Trek Picard
Frasier
CSI
NCIS
The Daily Show with Trevor Noah

The Late Late Show with Jeremy Corbin

NFL
Champions League
CBS News
Watch Paramount Plus with a VPN – Final Words
Paramount+ has something for everyone – TV lovers, sports enthusiasts, and movie buffs. However, it is geo-blocked outside the United States due to content copyright laws. Luckily, you can access it anywhere and never miss your favorite programs if you use a premium VPN.
Based on our tests, ExpressVPN is the ideal choice for the job, but if you're not totally on board or prefer a cheaper option, BulletVPN is the best replacement. All you have to do is connect to a US server, and you'll have total streaming control.