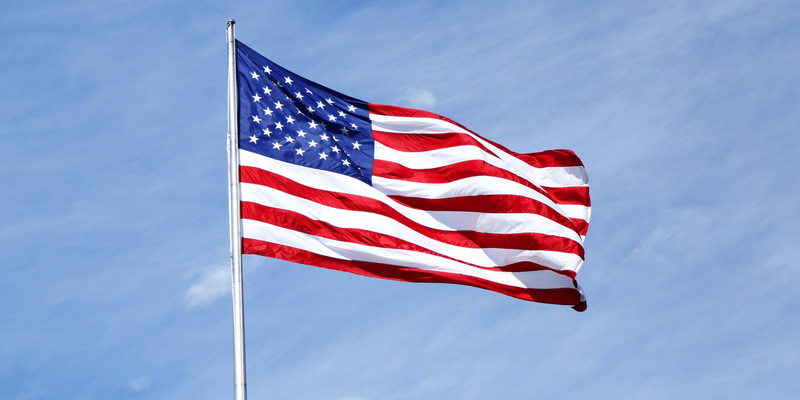 What happens during regular browsing sessions?
VPN definition and perks
Reasons for using a VPN in the USA
Best VPN for the USA
October 12, 1492, is a date that changed the course of history forever. It is when Christopher Columbus set foot in what is known today as the Bahamas, paving the way to discovering the Americas. And although ancient findings prove that Columbus wasn't the first outsider to reach North American shores, his discovery remains the most significant.
It opened the door for people from all over the globe to seek riches in the new world. The US, in particular, was dubbed "The Land of Opportunity" as immigrants flocked to its lands, chasing the "American Dream." Today, it is home to over 320 million residents, with more students, workers, and tourists trying to make their way.
But things aren't always rainbows and butterflies in the Land of the Free and the Home of the Brave. You'll face several restrictions and intrusions, especially online. That is why you need a tool that can give you the Internet privacy and freedom you deserve, like the best VPN for the USA.
---
Content Overview
---
Browsing the Web Without a VPN
Ever wondered what happens when you visit a website, open an app, or search for information on Google? Let's just say that every web service accesses your personal data without your consent. That includes your IP address, which helps the Internet determine who you are and where you're from. Then, there are your online activities, like browsing history and web destinations. These show the Internet your preferences so it can display targeted ads.
Moreover, some services like Facebook and Google gather information about you even you're not using their products, thanks to cookies. These data files track your activities over the World Wide Web. And while that applies in every country, it could cause more serious privacy breaches in the US.
Government agencies like the NSA or the FBI can request user data from any online service inside their jurisdiction. Geo-blocking could also be an issue as you won't be able to access any content you'd like whenever you want. And let's not forget the USA's contempt toward torrenting and P2P file-sharing.
But you can fix all that by installing the best VPN for the USA on your device.
---
What Is a VPN? How Does It Work?
VPN is short for virtual private network, a cybersecurity tool that operates its own server network. These servers are usually spread across multiple locations all over the world. The VPN reroutes your traffic through the server you select, then changes your IP address to match the server's location. That means if you live in the US and connect to a German VPN server, your provider will redirect your connection and give you an IP address from Germany. As a result, you'll appear as if you were in Deutschland.
But VPNs don't just operate on an international level, you can use them locally as well, depending on which VPN you're using. Since the USA is such a popular VPN destination, all reputable brands have many servers inside the country. Therefore, you can switch between American regions, from New York to California or Miami to Chicago.
Privacy Protection
The VPN's primary role is to maintain your online privacy and security through top-level features.
One of those is the zero-logs policy, which is crucial if you're using a US-based VPN service. It means that your provider will delete your sensitive data from its servers, like IP address, search history, and the websites you visit. Erasing personally identifiable information (PII) ensures that the authorities won't be able to identify or locate you, or even track your online activities.
Premium VPNs also use military-grade encryption to conceal any data your device sends or receives. The algorithm is so far unbreakable, preventing government agencies, hackers, ISPs, and other third parties from knowing where you are or viewing what you do over the Internet. And to make sure there aren't any data leaks, VPNs disconnect you from the Internet with a kill switch in case of a malfunction.
Some VPNs also employ a tool that automatically blocks ads and malicious websites, thus keeping your device clean as a whistle.
Other Benefits
In addition to protecting your online security and anonymity, VPNs offer more perks, especially in terms of entertainment and saving money.
Bypass geo-restrictions

: The best VPN in the USA allows you to connect to different locations and avoid geo-blocks that streaming websites and banking services enforce.

No more censorship

: China and the UAE ban websites and services like Google and VoIP applications. You can avoid it and enjoy total Internet freedom with the best VPN in the USA.

Torrenting support

: Downloading files using peer-to-peer networks is very much frowned upon in the US. By using a premium VPN service, your ISP won't figure out what you're doing, and copyright holders can't take any legal action against you.

Save money

: Online shopping websites sometimes charge extra when they see, through your IP address, that you live in an advanced country or region. Therefore, by switching to a different server, you'll get a discount on your favorite items.
---
Why You Need the Best VPN in the USA?
According to a 2019 study by Freedom House, a pro-democracy think tank, Internet freedom in the US dropped for a third consecutive year. Uncle Sam scored 77 out of 100 possible points, one less than in 2018. The research found that increased US government surveillance and political disinformation caused the drop. Not very encouraging for a country whose president claims to be the leader of the free world.
That doesn't mean the United States is a totalitarian state that quells the freedom of expression. After all, you can access pretty much any website inside the country. But this shows just how much the government monitors users' online data. Privacy isn't the only reason for using a VPN in the US, though. Geo-blocks, blackouts, torrenting, and more are more than enough motives to use a VPN.
In fact, it's not just American residents who need a VPN, but also anyone who uses the Internet.
Security and Privacy
As I mentioned earlier, tech companies like Google, Facebook, and Apple collect and store sensitive data. But in the US, this could have more severe repercussions. The country, alongside the UK, Canada, Australia, and New Zealand, is part of an international data-gathering alliance called Five Eyes.
Every company that operates within these jurisdictions must submit user data to government agencies upon request. Furthermore, the authorities share information with each other whenever there's an investigation. Other nations later joined this coalition to form the Nine and 14 Eyes. They include France, Sweden, the Netherlands, Germany, Italy, and Spain.
Therefore, if you don't want the government, ISPs, or hackers snooping on your online activities and whereabouts, connect to the best VPN for the USA. The encryption, no-logs policy, and kill switch allow you to surf the net anonymously and erase your digital footprint.
Bypass Geo-blocks
For the best TV and cinema experience, your go-to destination is Hollywood and the US, in general. Nobody makes movies and series like the Americans do, mostly thanks to astronomical budgets and, of course, talent. And with the meteoric rise of streaming platforms, more people are opting to cut the cord.
Now, those living outside the US must get a reputable VPN service that can the geo-blocking technology these services impose. That's because most of them can now detect VPN IP addresses and block them. Even viewers inside the country could have trouble accessing certain channels, especially if they're using an Internet pay-TV service like fuboTV or Sling TV.
Moreover, American residents could develop a taste for quality programs outside their borders. British drama, for example, offers some of the biggest TV hits like Downton Abbey, Sherlock, Doctor Who, and Luther. These shows are available on BBC iPlayer and ITV Hub, which are only accessible inside the UK.
Therefore, you'll need the best VPN for the USA to circumvent geo-blocking no matter where you are.
Avoid Blackout Restrictions
American sports fans surely know all about blackout restrictions. Major TV networks like NBC, Fox, ABC, and ESPN own broadcasting rights of most sports in the US. And they prevent other entities, like streaming platforms, from airing live games inside local markets. In other words, cord-cutters from Kansas cannot watch Kansas City Chiefs home games online, not live anyway. They have to wait until the match is over before it becomes available on streaming channels.
And it's the same thing with other leagues like the NBA, MLB, and NHL, not just the NFL. TV networks use blackouts to protect their broadcasting rights and pressure cord-cutters into purchasing cable or satellite subscriptions.
But you don't have to be bullied into signing expensive, long-term cable contracts. Instead, you can use the best VPN for the USA to switch servers and appear as if you were an out-of-market viewer.
No Bandwidth Throttling
The US had a near restriction-free Internet, thanks to net neutrality, which states that ISPs must treat all Internet traffic in the same way. But the Trump administration repealed this law, allowing ISPs to charge money for extra speeds and no Internet throttling. It was a big blow for tech companies and advocacy groups, not to mention US residents.
That means Internet service providers now have the power to slow or block access to specific websites. It also allows Internet companies to demand more money from users to lift those restrictions. The best VPN for the USA encrypts your traffic, preventing ISPs from monitoring what you do online.
Public WiFi Safety
Connecting to public hotspots in cafes, hotels, and restaurants is tempting. After all, it's free of charge, so why waste your precious mobile broadband? But these WiFi connections are highly risky because they have weak security systems, and anyone within close range can connect to them, including hackers.
In fact, cybercriminals use them to target victims and steal their data. The consequences could be catastrophic as they could get their hands on passwords, credit card credentials, bank accounts, images, videos, etc. They could also install ransomware to encrypt files and force you to pay a ransom in exchange for the decryption key.
Installing a reputable VPN service, and connecting to one of its servers will prevent hackers from exploiting public WiFi to steal your data.
P2P Support
Peer-to-peer networks allow you to download movies, series, and songs quickly and free of charge. But in several countries like the US, downloading copyrighted material via torrenting is a crime. There is a significant chance of getting caught by the authorities, especially since copyright trolls have tight surveillance over the web. This protects the rights of artists and production studios.
LimeWire, one of the most popular file-sharing platforms back in the day, had to pay the four largest record labels in the US $105 million. The court also shot down the website after finding it guilty of copyright infringement.
So as you can see, American authorities aren't very fond of P2P activities. Therefore, you must install the best VPN for the USA to hide your IP address and online activities. It will also protect you from potential hackers and scammers who could be using the P2P network.
---
Best VPN for the USA
Now that you know all about virtual private networks and what they provide, it's safe to say that you need them whenever you go online. But you can't just subscribe to the first service that comes your way. You need to do a bit of homework to find a reputable VPN because not all of them offer the same quality.
To make it a bit easier for you, we advise you to eliminate free VPNs from your search queries. These brands collect sensitive data and sell it to third parties and use weak encryption algorithms. Furthermore, they have a limited server count and slow speed rates.
That is why we recommend the below five picks for the best VPN for the USA.
ExpressVPN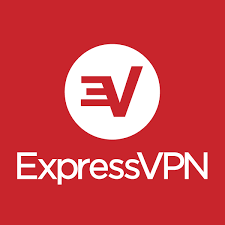 Users with VPN knowledge should recognize the ExpressVPN brand easily. The British Virgin Island-based provider is an industry leader, offering premium features in every department.
For starters, it uses the military-grade Advanced Encryption Standard with 256-bit keys to encrypt your data. It is the same algorithm that the NSA employs to safeguard classified files, which means it is so far unbreachable. The VPN also follows a strict and proven no-logs policy, eliminating sensitive data and PII from its servers. There's also an automatic kill switch that disconnects you from the Internet in case the VPN connection drops.
ExpressVPN has 3,000+ servers across 94 countries, most of which are in the US. It can unblock the most popular streaming platforms and online sports services, including US Netflix, Hulu, ESPN+, and BBC iPlayer. The servers offer fast speed rates, ideal for online viewing, and P2P activities.
You can install ExpressVPN apps on iOS, Android, PC, Mac, Linux, and Kindle Fire. It allows five simultaneous device connections using just one account and offers a 30-day money-back guarantee.
For more information about this VPN, read our detailed ExpressVPN review.
Pros
Speedy servers.
P2P support.
Works with the majority of streaming channels.
AES-256 encryption.
Zero-logs policy.
Automatic kill switch.
DNS leak protection.
MediaStreamer: Smart DNS proxy.
30-day refund policy.
High device compatibility.
Five simultaneous connections.
Cons
Slightly more expensive than other VPNs.
---
BulletVPN
BulletVPN is another solid VPN service, not just for the US, but everywhere as well. Located in Estonia, it is far from intrusive Five Eyes jurisdiction. Moreover, it uses advanced privacy and security protocols like AES encryption with 256-bit keys and a zero-logs policy. You can also activate the kill switch, which protects you from data leaks. And should you enable BulletShield with it, you won't be able to connect to the Internet unless you're using a BulletVPN server.
Just like ExpressVPN, this provider can unblock major streaming platforms. In fact, it is one of the few VPNs that still work with DStv, Showmax, and TVNZ. BulletVPN servers, though fewer in numbers than other VPNs, offer top speeds and support P2P activities. They are also present in key locations across every continent (except Antarctica).
BulletVPN allows six simultaneous device connections and offers a Smart DNS proxy. You can install it on Mac, Windows, iOS, and Android.
Read our BulletVPN review to find out more.
Pros
Military-grade encryption.
Zero-logs policy.
Kill switch + BulletShield.
Six simultaneous device connections.
Smart DNS proxy.
Fast servers.
Allows torrenting.
Compatible with the majority of streaming services.
30-day money-back guarantee.
Cons
Smaller number of servers than its peers.
---
Unlocator VPN
If you've ever used a Smart DNS proxy to unblock streaming channels than Unlocator should sound familiar. It started out as a Smart DNS service in 2013 before introducing a VPN product last year. It has a supply of premium features in the security and privacy department, including military-grade encryption, a zero-logs policy, and a kill switch.
Unlocator allows you to choose between three options, VPN, Smart DNS, or Unlocator Hybrid. The latter choice brings you the best of both worlds: the privacy of a VPN and the unblocking capabilities of a Smart DNS proxy.
Furthermore, you'll benefit from a one-week free trial without having to submit your credit card information. There's also a 30-day refund policy on top of that, giving you more than enough time to test the service. You can install it on iOS, Android, Windows, and macOS, and use it on five devices at the same time.
However, Unlocator VPN has a small server network and is headquartered in Denmark.
Check out our Unlocator VPN review for more details.
Pros
AES-256 encryption.
No data collection.
Kill switch + Unlocator Shield.
Unlocator Hybrid.
Smart DNS proxy.
Up to five simultaneous connections.
7-day free trial.
30-day refund policy.
Cons
Small server network.
Denmark headquarters.
---
NordVPN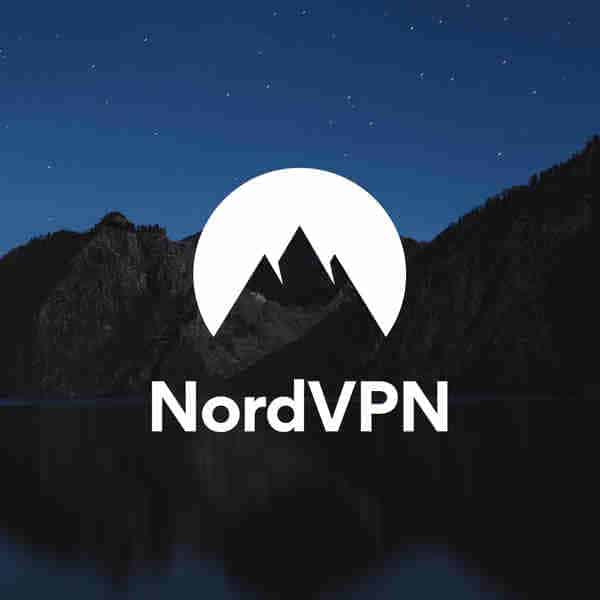 In terms of privacy and security, few VPNs can match what NordVPN offers. In addition to the zero-logs policy, kill switch, and military-grade encryption, you'll benefit from CyberSec and a double VPN feature. The first one blocks ads and malicious websites, while the second one encrypts and reroutes your traffic twice.
The Panama-based provider has more than 5,000 servers spread across 59 countries. It can unblock all the major streaming platforms and supports torrenting activities. It has dedicated apps for iOS, macOS, Android, Windows, and Linux, and you can use it on up to six devices at the same time.
Our NordVPN review gives you more insight into everything you need to know about this VPN.
Pros
AES-256 encryption.
No-logs policy.
CyberSec.
Double VPN.
Kill switch and DNS leak protection.
5,000+ servers in 59 countries.
30-day refund policy.
P2P support.
Excellent streaming compatibility.
Cons
Slow speeds when to connected to certain servers.
---
Surfshark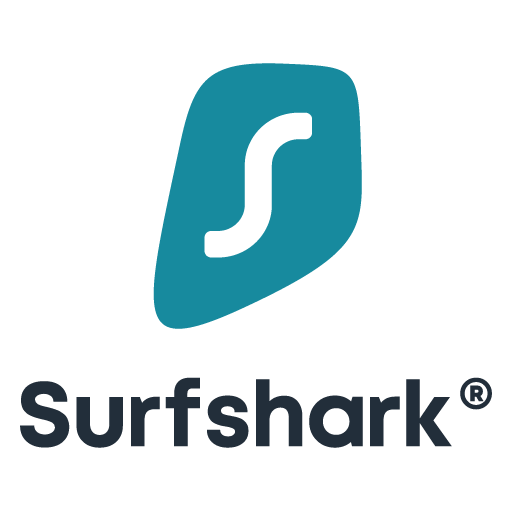 Our final VPN suggestion is another BVI provider – Surfshark. It entered the industry with a bang, offering top-level features in every department. That includes military-grade encryption, a no-logging policy, a kill switch, an ad-blocker, MultiHop, and more.
Surfshark can unblock all the major streaming platforms, including US Netflix, Hulu, and BBC iPlayer. Its servers also support torrenting and provide fast speed rates. Moreover, it operates a decent network of 1,000+ servers in over 60 countries. The Surfshark app is compatible with several operating systems, including Android, iOS, Windows, Mac, Kindle Fire, and Linux.
And with just one account, you can connect as many devices as you like at the same time. You'll also benefit from a 30-day refund policy and Smart DNS proxy.
Read the Surfshark review if you wish to know more.
Pros
30-day money-back guarantee.
Unlimited device connections.
Excellent unblocking capabilities.
Speedy servers.
AES encryption with 256-bit keys.
Kill switch and DNS leak protection.
CleanWeb and MultiHop.
No-logs policy
Extensive server network.
Smart DNS proxy.
Cons
Pricy monthly subscription fees.
May collect minor data (can be disabled in settings).
---
What Is the Best VPN for the US? – Final Words
Whether you're a US resident or not, using a VPN is becoming crucial each passing day. And with the rise of Internet government surveillance and data breaches, going online without one would certainly be unwise. But choosing random VPN services isn't the right to go about it.
For maximum online security, privacy, anonymity, freedom, and access, you must subscribe to the best VPN for the USA. Each of the above suggestions is a reliable provider that you can use anywhere in the world.
Which VPN service are you using? Leave a comment below.