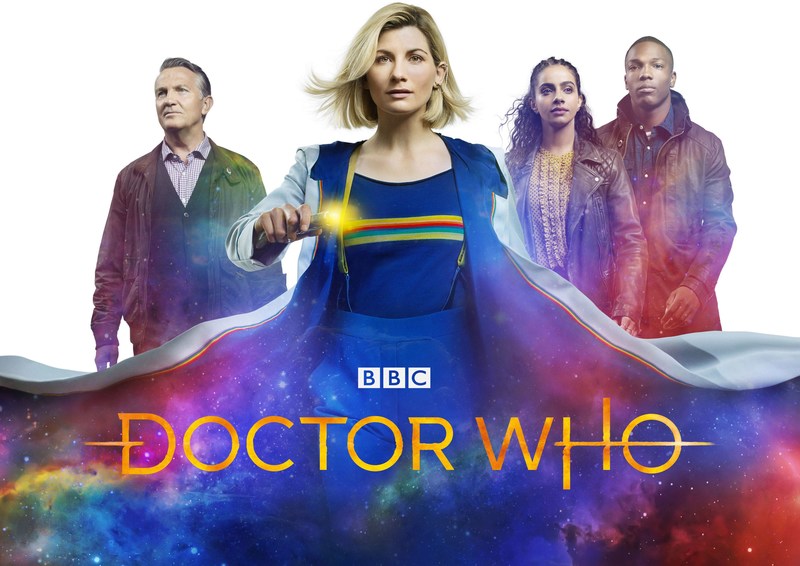 Watch Doctor Who on BBC iPlayer
How to stream Doctor Who in the US
Use a VPN to bypass geoblocks
Unlocator Smart DNS - an alternative for VPNs
About Doctor Who Season 12
As we prepare to welcome a new year, we also take time to reflect on an eventful 2019. We look back at our accomplishments, decisions, failures, and regrets. But most importantly, we look forward to a better tomorrow filled with aspiration, ambition, and hope.
All drama aside, though, 2020 is shaping up to be an excellent year for TV lovers from day one. That's right! Doctor Who fans will have a brilliant start to the year as the popular British television series returns for a 12th season on the first of January.
And what better way to spend new year's day than chilling in bed or on your couch and binge-watch your favorite shows? After all, you could use a little R&R after a night of heavy drinking and partying. But this time, you'll be relaxing with Jodie Whittaker and the TARDIS.
Doctor Who Season 12 will premiere on January 1 and air through to March 2020. You can catch it on BBC One (cable TV) or BBC iPlayer (streaming). The only problem for cold-cutters is that the online platform is unavailable outside the United Kingdom.
Luckily, with a VPN or a Smart DNS proxy, you won't miss a single episode of the highly-anticipated Doctor Who Season 12.
---
Table of Content
---
BBC – Home of Doctor Who
The BBC first produced Doctor Who in 1963, and it went on to be a huge success. The original series concluded in 1989 but received a reboot in 2005 that is still airing to this day. The show had a significant impact on British and international popular culture, even gaining a cult following.
You can stream every season of the latest installment on BBC iPlayer, as well as the upcoming 12th series. However, online fans will have to wait until after the initial broadcast on BBC One to watch it on the streaming platform.
In other words, BBC iPlayer is the exclusive home of Doctor Who Season 12 for cord-cutters in the UK. Once the episode ends on the BBC One channel, it will be immediately available for streaming. Unfortunately, the service is only available for residents of the United Kingdom.
If you step outside those borders, the platform will display a geo-error message when you try to access it.
"BBC iPlayer only works in the UK. Sorry, it's due to rights issues."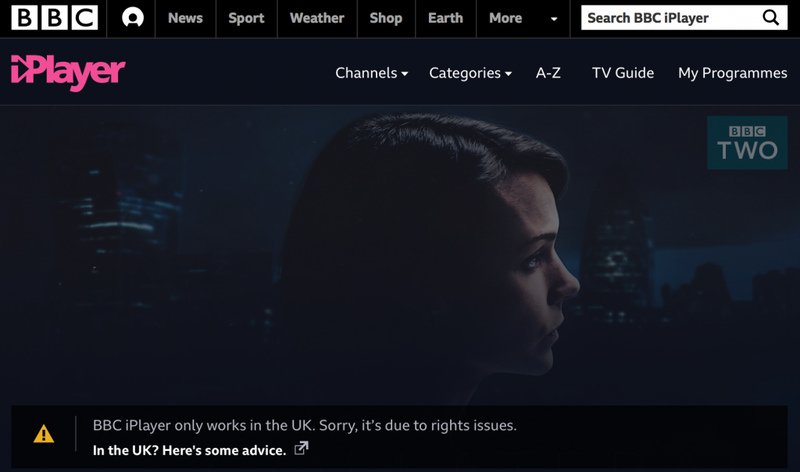 Now, in case you didn't know this, you must have a BBC account to access the streaming channel. You can create one for free, but you'll need to provide a UK postcode, as well as your email, gender, and birthday. BBC iPlayer says it "needs to understand more about what people are watching to ensure we are providing something for everyone."
---
How to Watch Doctor Who Season 12 in the US
Doctor Who isn't just popular in the UK. It also has a massive fanbase across the Atlantic in the USA. Last year, thousands of fans gathered at Madison Square Garden to celebrate the first female Doctor in the series, Jodie Whittaker.
This year, there will be a live screening of the season premiere and second episode in 600 cinemas across the US on January 5. And to add to the excitement, a live Q&A with the cast will follow at the Paley Center for Media in New York.
But for those who will stream from home, you can catch the premiere episode on the BBC America website and app. Unfortunately, you must sign in using your cable or satellite account username and password. Otherwise, you won't be able to watch full episodes.
And just like BBC iPlayer, BBC America won't show episodes of Doctor Who season 12 until after they air on UK TV. But fret not cord-cutters; you can still have access to BBCA without a cable or satellite subscription. Simply subscribe to over-the-top (OTT) platforms like fuboTV, Sling TV, and YouTube TV.
These services are similar to regular televisions, except you don't need a cable or satellite connection. All you need is an Internet connection and a paid subscription to access BBC America and a host of other channels.
Sling TV
The cheapest streaming platform that offers BBC America to cord-cutters is Sling TV. The basic Sling Orange plan costs $25/month and has the channel in its lineup. You'll even benefit from a 40% discount during the first 30 days, bringing the fee down to $15.
Sling Blue costs the same amount but features more channels like Fox and FS1. And you can mix both plans into one package for a maximum number of channels. It will cost $25 during the first month and $40 afterward.
YouTube TV
YouTube TV offers more than 70 channels, including BBCA, to subscribers for $49.99 a month. The price is definitely higher than what Sling TV charges, but you'll benefit from a lot more content in sports, entertainment, and news.
The list of channels also includes Fox, AMC, Disney, Cartoon Network, Fox Sports, ESPN, NBC Sports, and YouTube Originals.
fuboTV
Doctor Who fans who are also massive sports enthusiasts will really love fuboTV. The streaming platform is home to BBC America, Showtime, Fox, The CW, Paramount, and AMC. As for sports, it offers FS1, FS2, NBCSN, NFL Network, NBA TV, beIN Sports, and more.
The basic package will cost you $54.99 per month and includes a seven-day free trial period. The Ultra plan, for example, charges $74.99/mo during the first three months ($79.99/mo afterward). However, you won't benefit from a free one-week trial.
Introducing HBO Max
Yes, you guessed it correctly; HBO is launching a new streaming service called HBO Max. It is the third video-on-demand (VOD) platform from the company, after HBO Go and HBO Now. Go is a free streaming service for HBO cable subscribers, while Now is a standalone service for cord-cutters.
Well, Max is more like HBO Now because you don't need a cable or satellite subscription to access it. But what sets it apart is its broader catalog of shows and programs. HBO Max will feature all of HBO's current digital lineup, in addition to content from other WarnerMedia companies. That includes the CW, CNN, TNT, TBS, DC Entertainment, and Cartoon Network.
And let's not forget about HBO's award-winning originals like Game of Thrones, Succession, Westworld, The Sopranos, Big Little Lies, and Chernobyl.
But why is all of this so important? Because HBO Max acquired the exclusive rights to Doctor Who, including every previous season. It's part of a deal with BBC Studios and includes other hit shows like Top Gear, Luther, The Office, and The Honorable Woman.
With all that in mind, HBO Max is looking like the ideal choice for cordless TV lovers. However, before you rush into everything, there are a few things you should know.
First of all, HBO's latest streaming service won't be available until May 2020. By then, Doctor Who Season 12 would be done and dusted. Furthermore, it cannot screen episodes at the same time as BBC America. The latter will air them first before HBO Max can show them.
Nonetheless, this new platform looks like the real deal, and at just $14.99/month (the same as HBO Now), users will surely consider it.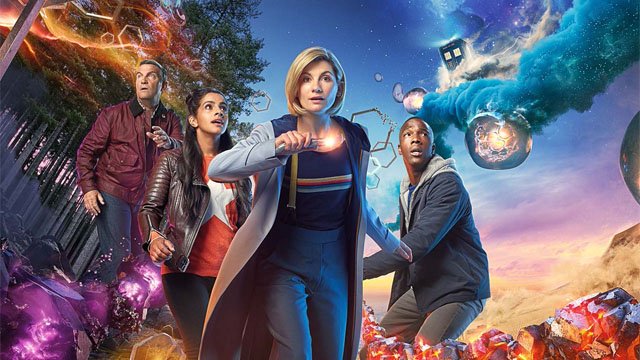 ---
Doctor Who Season 12 and the Geo-block Effect
2019 was a difficult year for Whovians as there was no Doctor Who. But 2020 will start with a bang as the Time Lord returns on the first day of the year. And as you can see from the above, you can stream the 12th installment of Doctor Who via several services.
However, each one of those streaming platforms is geo-blocked outside its respective region. That means BBC iPlayer is unattainable outside the UK, while the other channels are restricted to viewers inside the US. Copyright issues prevent them from showcasing their content on a global scale.
Therefore, the only way to access your target platform is by changing your geographic location. But instead of spending a fortune on plane tickets and going back and forth between countries, you just switch to another IP address.
You see, the public Internet Protocol address that's assigned to your device helps web services determine where you're from. Therefore, when they find out that you are not within their broadcasting zone, they will block their content.
But when you change to another IP address from the same region as your target streaming platform, the latter will assume that you are inside its local market. As a result, you'll be able to watch Doctor Who Season 12 from anywhere.
How a VPN Can Help
Virtual private networks, or VPNs for short, are the only programs that can conceal and change your IP address. They allow you to connect to any of their secure servers, then reroute your traffic through the one you selected. After that, your provider gives you a new IP address from the same area as your server.
In other words, if you want to watch the upcoming season of Doctor Who on BBC iPlayer, you must connect to a server from the UK. The VPN will redirect your Internet connection through the aforementioned server and grant you a British IP address.
Therefore, BBC iPlayer will think that you are inside the United Kingdom and give you access to all its shows. And the same thing applies to any other streaming service. HBO Max, BBC America, Sling TV, and the rest of the gang require a US IP address, and the only way to get it is by connecting to an American server.
But virtual private networks don't stop there. They also:
Encrypt your data: The encryption prevents third parties like ISPs or government agencies from viewing your online activities.
Bypass censorship: VPNs help you unblock banned websites and services when you're in certain restrictive countries. Google, Facebook, Twitter, Skype, and WhatsApp Calling will be within your grasp.
Respect your privacy: Top providers don't keep records of what you do online. And they certainly don't sell your browsing data to third parties.
Save money: A lot of online shopping websites display prices depending on your geographic location. So by changing your IP address to a different area, you might get better deals.
Follow These Five Easy Steps to Install a VPN
VPNs are crucial for streaming Doctor Who Season 12 from abroad. BBC iPlayer will be the first streaming to show episodes after their initial broadcast on cable TV, which makes it a top option for fans of the show. But since the service requires a UK postcode, which foreign viewers may not have, you might want to consider another alternative.
You can try BBC America's streaming platforms, subscribe to Internet TV services like fuboTV, or wait for the launch of HBO Max in May 2020. Moreover, other online outlets are showing Doctor Who Season 12.
In Australia, for example, viewers can watch the Doctor and co on ABC iview. Meanwhile, TVNZ will be responsible for streaming the popular British show in New Zealand. But since all these services are restricted to their respective geographic zones, here's what you need to do to unblock them while overseas:
Sign up to a VPN service, but make sure it is a top brand. You'll need to provide your credit card details because elite brands cost money.
After you create an account, download the VPN app from Google Play, App Store, or directly from the VPN website.
Once the installation process is complete, open the app and log in using your new account.
Select a server from the UK, the US, Australia, or New Zealand, depending on which platform you want to use.
Discover what will happen in the upcoming season, as the Doctor and her companions search for the lost TARDIS.
---
Best VPNs for Streaming Doctor Who
When it comes to gaming and streaming, the most important aspect that your VPN must have is speed. After all, you don't want buffering issues to interrupt your viewing and ruin your experience. And for top levels of speed, you need high-ranked VPNs.
I'd recommend free virtual private networks, but they are slow, inefficient, and less secure. Therefore, stick to paid services, even if they cost you around $12/month if you subscribe monthly. You can save quite a lot if you opt for the yearly plans.
They are worth every penny because they don't just offer speed, but also privacy, security, and Internet access.
ExpressVPN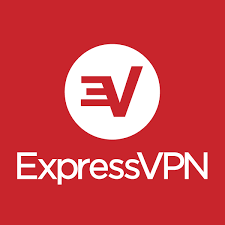 ExpressVPN is the closest thing you'll get to experience the TARDIS. It may not be able to get you through time and space, but it can undoubtedly help you travel the globe. It has more than 3,000 servers across 94 countries, which means you can change your online location to just about any region.
And the servers offer high levels of speed, perfect for streaming Doctor Who Season 12 and your other favorite shows. But that doesn't mean ExpressVPN compromises on encryption. It uses the military-grade AES 256-bit, the most secure protocol on the market.
The company also implements a strict zero-logs policy. Its servers eliminate sensitive data about your online connection and activities, meaning no one can trace anything back to you. And if you don't believe it, ask the Turkish authorities.
ExpressVPN offers plenty more features, but the best of them all is the 30-day money-back guarantee. That's because it allows you to test the service for an entire month before you decide whether you want to subscribe or not.
Pros
Top of the line encryption.
No-logs policy.
Fast speed rates.
Vast server network.
Smart DNS proxy (MediaStreamer).
Compatible with major operating systems.
Support for every streaming channel.
Torrenting allowance.
Up to five simultaneous devices.
30-day refund policy.
24/7 customer service with a live chat feature.
Cons
Slightly more expensive than its elite peers.
---
NordVPN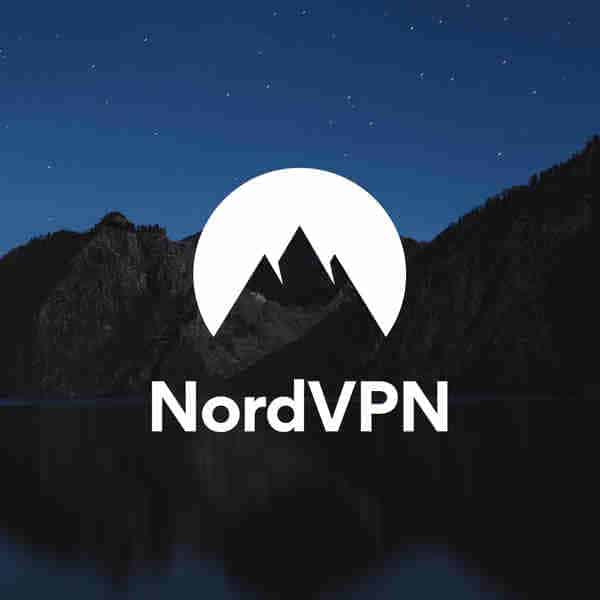 There are a lot of VPN brands in the industry, and ExpressVPN isn't the only one offering premium services. NordVPN is a very well-known provider with a lot of top features, especially in the privacy department. You can benefit from the unique double VPN that encrypts your traffic twice, as well as a tool that blocks ads and malicious websites named CyberSec.
As for the level of encryption, it's none other than the AES-256, the best of its kind. NordVPN also has complete respect for your privacy as it doesn't collect or share your sensitive information. Moreover, the company has a vast network of 5,000+ servers in 59 countries.
But please note that some servers may be a bit slow, but most of them offer proper speed levels. Also, NordVPN recently admitted that one of its data centers was hacked in March 2018. However, the company added that the server did not contain any logs and that usernames and passwords could not have been intercepted.
Pros
Double VPN.
CyberSec.
AES-256 encryption.
Zero-logs policy.
SmartPlay: Smart DNS service.
six simultaneous device connections.
Award-winning customer support.
5,000+ servers in 59 countries.
Netflix compatibility.
Apps for major platforms.
Torrenting and P2P file-sharing support.
30-day refund policy.
Cons
Some servers might be a bit slow.
One of its servers was hacked.
---
BulletVPN
BulletVPN is the cheapest of my three VPN recommendations, but it doesn't mean you'll get lousy service. In terms of encryption and privacy, you'll get the same levels as the above brands offer. That means you'll enjoy the strongest encryption and a no-logging policy.
Furthermore, the kill switch adds extra privacy and security because it disconnects your device from the Internet if the VPN stops working. As a result, your ISP's servers won't intercept your traffic. And if you enable BulletShield with it, you'll only be able to go online when you connect to a BulletVPN server.
The company also offers decent speed levels that ensure you won't be bothered by buffering issues. Therefore, you can easily consider it to stream Doctor Who Season 12.
But unfortunately, the server network isn't as vast as the other names on this list. BulletVPN operates 76 servers in 41 countries, but they are strategically spread out to cover all the most popular regions. In other words, you can still access the biggest streaming channels.
Pros
Highest encryption.
Fast, stable speeds.
No collection or sharing of sensitive user data.
Free Smart DNS proxy.
Compatibility with the majority of operating systems.
Up to six concurrent device connections per account.
Kill switch + BulletShield.
Unblocks Netflix and other streaming channels.
Round-the-clock customer service.
Torrenting allowance.
30-day refund policy.
---
Stream Doctor Who Season 12 With Smart DNS
Virtual private networks aren't the only tools that can bypass geo-blocks. Smart DNS proxies can also alter your Internet connection to help you access several streaming channels. But unlike VPNs, these tools only redirect the URLs that expose your location, not your entire traffic.
And they also don't change your IP address, which is why they can't unblock any streaming service you want. Furthermore, your Internet connection won't drop when you use a Smart DNS because it doesn't use any encryption. more than 220 channels
Unlocator is a very reliable Smart DNS because it supports more than 220 streaming channels and services. I'm talking about BBC iPlayer, BBC America, Sling TV, fuboTV, TVNZ, and ABC iview. You can even use it to watch Hulu, HBO Now, Amazon Prime Video, ESPN+, BT Sport, beIN sport, and more.
Moreover, you'll benefit from a free one-week trial period, giving you plenty of time to test Unlocator before you commit to it. Here's what you have to do to set it up on your device.
Visit the Unlocator website and register. You can sign up for a free 7-day trial without submitting your credit card details.
To set up Unlocator, follow the guides and videos on the service's website.
Unlocator works on multiple devices, including iOS, Android, PC, Mac, PS4, Xbox, routers, and Smart TVs.
Enjoy Doctor Who Season 12 no matter where you are.
But before you subscribe to any Smart DNS, make sure your ISP does not use DNS hijacking or transparent proxies.
---
About Doctor Who Season 12
Whovians better include some Doctor Who in their new year's resolution because that's exactly what they'll get starting January 1. The new season begins on the first day of the year, which means it's just around the corner. Jodie Whittaker resumes her role as the first female Doctor in the franchise.
Whittaker, as well as other cast members, will take part in a live Q&A on January 5 at the Paley Center for Media in New York. It will come after the screening of the season premiere and episode two, which will show in 600 cinemas across the US.
Executive director at BBC America Courtney Thomasma said that for Whovians, there's no better way to kick off the new year.
She added that "BBC America is excited to kick off the new year with new Who, including a thrilling New Year's Day premiere followed by new episodes every Sunday this winter."
"This year, we're thrilled to partner with Fathom Events to bring that unique experience to fans all across the country, as Doctor Who embodies the idea of space for all. Let the New Year's countdown begin!"

Courtney Thomasma, executive director at BBC America
Doctor Who Season 12 Trailer
Haven't seen the trailer of the upcoming Doctor Who season? Well, here's what's in store in 2020.
---
Stream Doctor Who Season 12 From Anywhere – Final Words
The much-awaited new season of Doctor Who will kick off at the start of the new year. There will be plenty of streaming services broadcasting it, namely BBC iPlayer, BBC America, and HBO Max. But unfortunately, each platform is only available inside its respective region.
That means they are geo-blocked for viewers who live abroad. However, with a reliable VPN or Smart DNS service, you can bypass online restrictions and watch every episode no matter where you are. You just have to wait until after the initial cable broadcast.
What do you think will happen in Doctor Who Season 12? Did you like the latest incarnation of the Doctor? Share your thoughts with us in the comment section.