News
Online Privacy
Apple Announces New Privacy, Security Features for iOS, macOS at WWDC 2020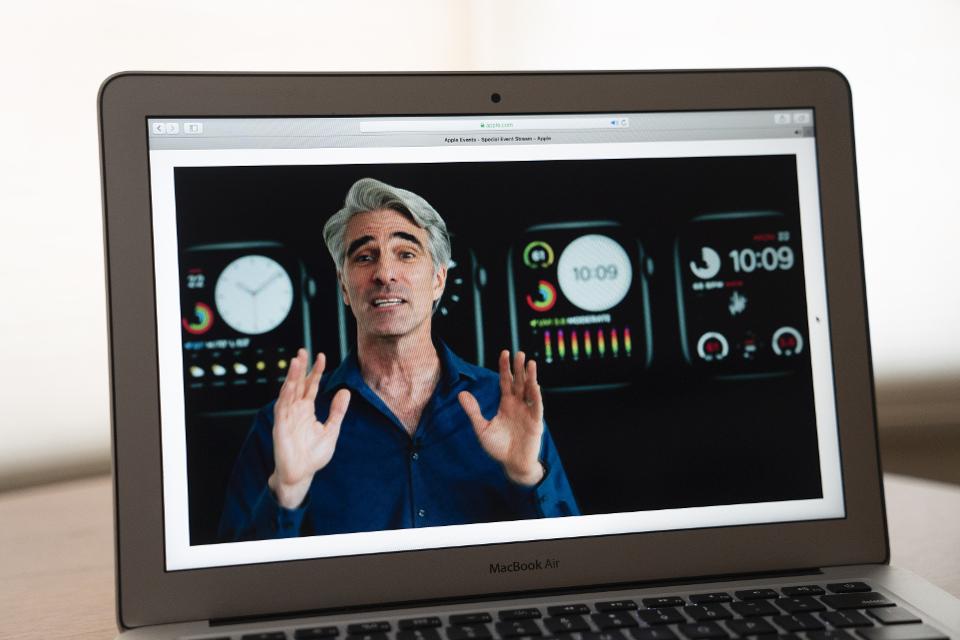 Apple's new anti ad-tracking features
Increase your online privacy with a VPN
Avoid free VPNs
Extra safety tips
The online community was taken aback by the recent waves of security and privacy breaches caused by hackers and tech companies alike. Google, Facebook, and a host of other services like fitness and dating apps took extraordinary measures to collect user data and share it with third parties.
These scandals rendered consumers much more conscious about their online privacy, hence the lawsuits against the aforementioned companies. This prompted industry leaders like Apple to introduce new security and privacy features to appease customers and give them control over their Internet data.
The announcements came at Apple's annual Worldwide Developers Conference (WWDC) event, which is held online this year due to the coronavirus pandemic. The company will ring the changes to improve the privacy of iOS and macOS users.
---
Apple's WWDC Event
The Worldwide Developers Conference is an annual event organized by Apple to showcase its new technologies and software. The first WWDC took place in 1987 and became one of Apple's flagship events, with tickets regularly sold out. In 2018, for example, the event hosted 6,000 attendees for 77 countries.
Apple charges $1,599 per ticket, which people can obtain through an online lottery. But you have to be over 13 years old and part of an Apple Developer program to attend the event. The McEnery Convention Center in San Jose, California, recently hosted WWDC. This year, however, there won't be a venue due to the COVID-19 outbreak.
As a result, Apple announced in March that the event would take place online between June 22-26. It would also be free and open to everyone.
---
2020 Apple WWDC Major Announcements
Just like last year, the current Worldwide Developers Conference will focus on user privacy, with particular attention towards intrusive online ads. In an attempt to curb data collection, Apple introduced three new features that will give users more control over the information they share.
The company also added other new options to protect your privacy and security better.
Privacy Disclosure Prompts
Among the new features that Apple announced during WWDC is the privacy disclosure prompts. Apps must now reveal the amount of data they collect from users. They must also disclose the type of information they use to track them across the Internet.
Apple will display these prompts on all its apps stores, and you'll be able to see them on the page of each application. This information will help you know more about the type of data these apps collect and how they can use it to track you across other websites and apps.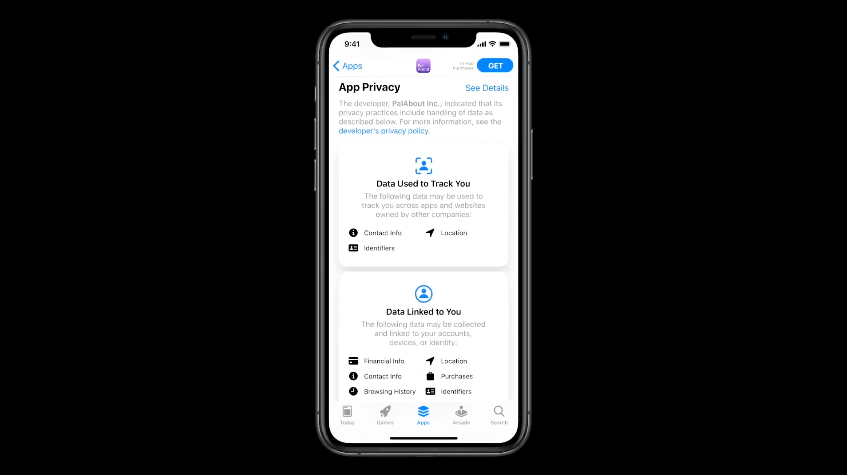 As a result, you'll be able to avoid privacy-invasive services that record too much data.
Cross-App Tracking Permission
According to Apple, any app that engages in cross-app tracking will require your permission to do so. That means users will receive a popup notification when apps want to track them on other websites or applications. They can either "allow tracking" or "ask app not to track."
"So, moving forward, App Store policy will require apps to ask before tracking you across apps and websites owned by other companies."

Katie Skinner, Manager for user privacy software at Apple
In the past, Apple consumers had to dive into their device's settings to limit ad-tracking. But now, this option is available at the moment of use, which means more users will most likely enable it. And while that may be good news for privacy-oriented individuals, developers who rely on ad-generated revenues won't be too fond of it.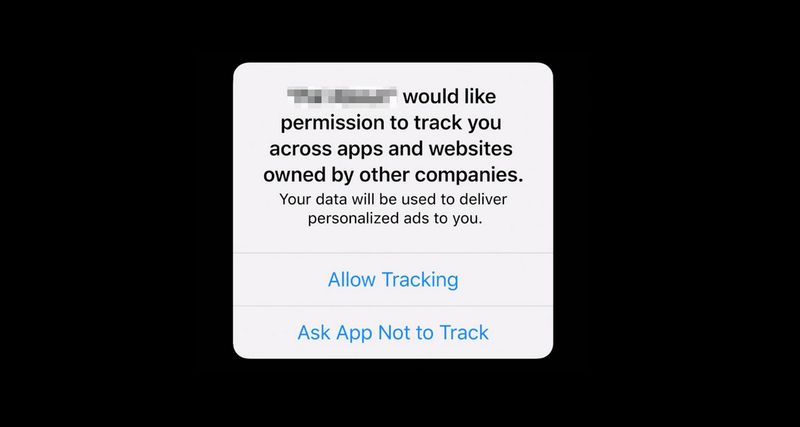 Approximate-Location Sharing
You no longer have to share your exact location with apps or third parties. Apple allowed you to opt-out of location sharing in the past, but your only two choices were to grant them full access or none at all. Now, you can choose to give away your "approximate location," which means you'll still benefit from every app feature, while also concealing your precise whereabouts.
Certain apps, like delivery services, need to know your actual location to serve their purpose. But weather applications, for example, only need to know your approximate location to deliver accurate forecasts.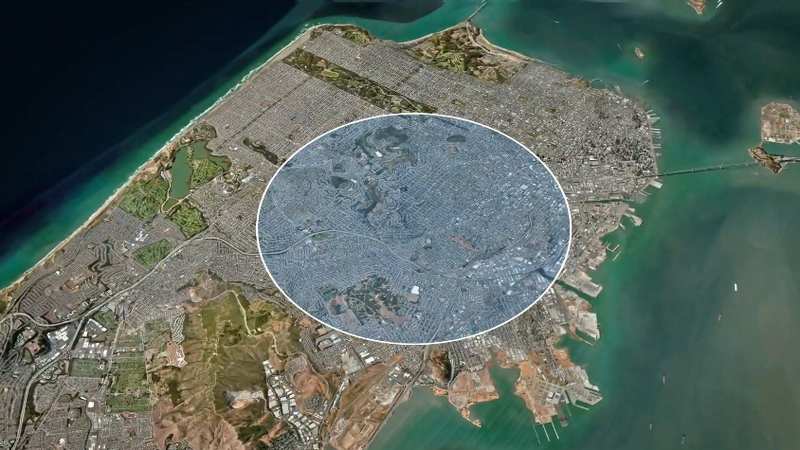 Microphone and Camera Indicators
Stepping away from anti-ad-tracking features, Apple also introduced a couple of other privacy-related options during WWDC. As you may know, many social media platforms with texting or VoIP services need permission to your device's camera and microphone.
How else will you be able to hold Zoom meetings, Skype conference calls, or even send audio messages to your mates? But some apps secretly access cameras and microphones even when you're not using them.
Therefore, Apple will add an indicator in the status bar that lights up when apps access the microphone or the camera.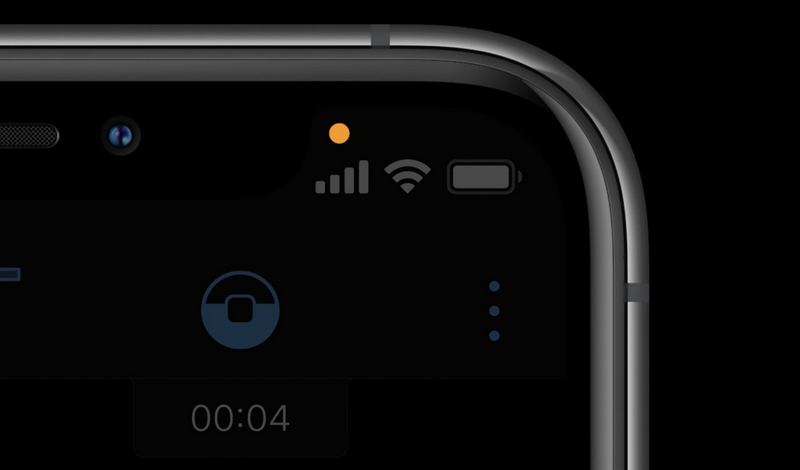 Safari Privacy Button
Apple also revealed privacy changes for its web browser Safari. These plans will take effect later this fall and include a privacy button on the toolbar. The latter shows you all the tracking scripts that are loaded or blocked from the websites you visit. The feature is similar to those present in Google Chrome and Mozilla Firefox.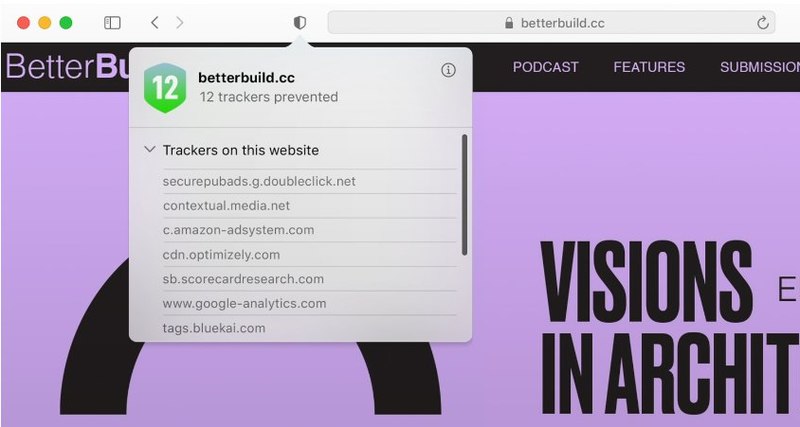 ---
Increase Your Privacy with a VPN
Despite all these new privacy features by Apple or any other company for that matter, you're still revealing a large chunk of your data to third parties. That includes your browsing history, web destinations, connection timestamps, and, most importantly, your IP address. And the only way to put a lid on all of that is through a virtual private network.
VPNs have a global network of private servers that covers almost every region in the world. When you connect to one of them, the VPN will redirect your traffic through the server you selected. It will then hide your actual IP address and change it so that it matches the server's location. In simpler terms, if you connect to a server from Canada, you'll get a Canadian IP, which makes it appear as if you were there.
Not only that, but any data you send or receive on your device will go through an encrypted VPN tunnel. That will keep online snoopers, like the government and ISPs, at bay as they won't be able to monitor your online activities. Furthermore, VPN services implement a strict zero-logging policy, eliminating sensitive data from their servers.
And just in case your VPN connection goes haywire, a kill switch will terminate your Internet connection so that data won't leak to your ISP's servers.
And while all these features do an excellent job at maintaining your online privacy, you can benefit from them in other ways like:
Bypassing geo-restrictions and unblocking streaming channels.
Downloading files over P2P networks without worrying about copyright holders.
Avoiding Internet censorship and accessing restricted websites and services like video-call apps.
Carefully Select Your VPN Provider
Not all VPNs can offer the above features. There are plenty of providers on the market nowadays, and a lot of them are free of charge. And while that may seem tempting, the last thing you want is a service that invades your privacy when it's supposed to protect it.
Reputable VPN providers make money through subscription fees. However, free VPNs profit by collecting your sensitive data and selling it to third parties like ad companies. Some of them also use weak or no encryption whatsoever, leaving your traffic exposed to hackers and government agencies.
That means the two most essential privacy features (no-logs policy and encryption) are often absent from free VPNs. Additional disadvantages include limited speeds and number of servers.
Therefore, we suggest you subscribe to premium services instead and choose one of the best VPNs of 2020.
Additional Privacy Tips
Privacy-oriented users can take several additional steps to maximize their online privacy and anonymity, including: