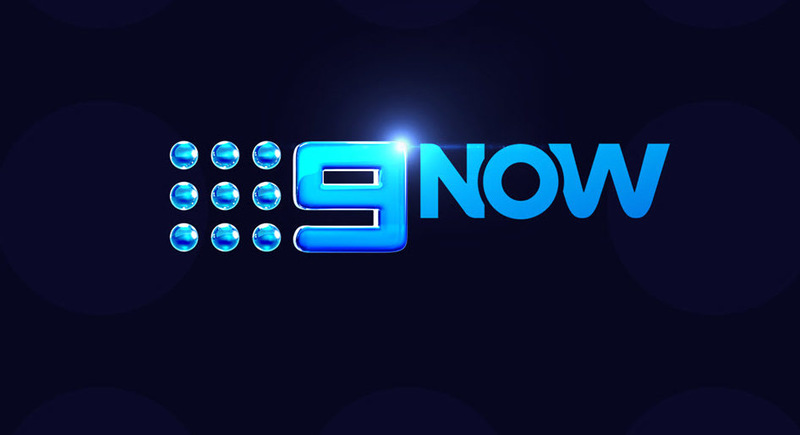 9Now is your go-to streaming destination for your favorite shows, sports, news, documentaries, reality TV, lifestyle, and much more. It offers Channel 9's entire program lineup, including homegrown and international content, live or on-demand, free of charge.
But before you get too stoked about it, there are a couple of things you should know. 9Now is geo-blocked outside Australia, meaning you have to be inside the country to access it. And while you might think a VPN can help you avoid restrictions, the streaming service detects and blocks most providers.
Therefore, your only solution is to get a premium VPN to watch Channel 9 programs overseas. We rounded up the best VPNs for 9Now in this guide to save you the trouble of searching.
Get 9Now Instantly – Quick Guide
Time needed: 3 minutes
Before we go through all the details, here's how you can unblock 9Now (Channel 9) from outside Australia.
A good VPN.

Most VPNs don't offer reliable streaming. You need a VPN that works with 9Now and other platforms. Our tests showed that ExpressVPN is the number one choice.

The VPN app.

After signing up to a premium VPN, install the app on your favorite device, including PC, Mac, iOS, and Android.

Server selection.

Open the VPN app, sign in with your credentials, select a server inside Australia, then hit the connect button.

9Now website or app.

You won't find location error messages anymore when you visit the 9Now website or app.

Watch 9Now from outside Australia.

Enjoy your favorite content live or on-demand from anywhere.
Stream 9Now with a VPN – The Whole 9 Yards
Discover all there is to know about 9Now and how to unblock it in this guide. It will only take a few minutes of your time.
The Requirements
First off, equip yourself with the following:
A premium VPN subscription.
A free Nine account.
A compatible device.
9Now – What Is It? Why the Geo-Blocks?
Our Australian readers will know all about the Nine Network, a.k.a. Channel 9, one of Australia's five main TV networks. All content from every channel is available for online viewing, live or on-demand, through the 9Now streaming platform. That includes shows, sports, news, and more from Channel 9, 9Gem, 9Go! and 9Life.
And the best part is it's all for free. All you need to do is sign up for a Nine account to get started.
But due to copyright and distribution agreements, 9Now can only showcase content inside Australia. The streaming service uses geo-blocking technology to ensure that overseas users cannot gain access outside the country. It means you can't keep track of your favorite shows if you're traveling.
9Now is only able to show live and on demand content in Australia and does not have international streaming rights.
The statement continues: "If you're outside of Australia, you won't be able to watch 9Now until you're back in the country." Your only solution is a VPN that works with Channel 9.
How to Watch 9Now with a VPN
Each country/region has a set of designated IP addresses that give away users' whereabouts. Streaming platforms automatically detect your location by looking at your IP address. Once they see that you are outside their broadcasting borders, it's lights out. Here's the statement on 9Now's website, plain and simple:
Also if you have an IP address that is not an Australian IP address, you will be unable to access live tv and on demand content.
VPNs make you appear as if you are in a different country by changing your IP address. They send your traffic through one of their private servers then give you a new IP address from the same location. As a result, region-locked streaming services become available from abroad.
To access 9Now from outside Australia, simply connect to an Aussie VPN server. You'll get an IP address from the land down under, thus unblocking other platforms like Kayo Sports, 10play, and Binge.
Get So Much More with a VPN
We always recommend premium VPNs because they are such a good investment. Streaming access is just one of many perks. In fact, you can use them for all your internet activities.
Data protection

: When your data goes through the encrypted VPN tunnel, hackers, ISPs, and other third parties won't be able to see your sensitive data.

Anonymous browsing

: Not only will VPNs hide the websites you visit, but their no-logs policy prevents anyone from tracking what you did.

No ISP intervention

: Everyone knows that ISPs slow down your internet connection when you consume too much bandwidth. Stream and play games uninterrupted with a VPN.

Safe P2P

: Share files on torrent networks without exposing your identity or location.

Cheaper shopping

: You'll unlock new online markets when you connect to a VPN server, allowing you to buy your favorite items at cheaper prices.
Best VPN for 9Now
Like most streaming services, 9Now can detect and block almost all VPN IP addresses. So even if you're using one, you might still encounter location error messages. Free VPNs are the most culpable, as their limited and slow servers rarely bypass VPN detection technology. Another worrying issue is collecting and selling your data to third parties.
"Sorry, 9Now is only available in Australia."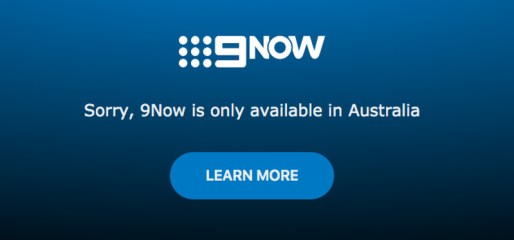 Therefore, we advise you to stick to our below picks. ExpressVPN is our top recommendation as it offers fast servers in 160 locations, excellent privacy features, reliable streaming access, and much more. And there's a 30-day money-back guarantee if you don't like the service. BulletVPN is another smart choice, thanks to its perfect unblocking record and bullet-speed servers.


30-Day Money-back Guarantee
Unlimited Bandwidth
Apps For All Your Devices
24/7 Live Support
Visit ExpressVPN
9Now Device Support
VPNs and 9Now have excellent device support, allowing you to watch all your favorite anywhere.
Mobile
Watching 9Now on your mobile or tablet is pretty easy. But since the app is only available in Australia, you must first connect to a VPN and change your Play Store country or Apple ID region. It's smooth sailing after that; just open the app, sign up/sign in, and start watching.
Desktop
To stream your favorite shows on Mac or PC, follow these easy steps:
Connect to an Australian VPN server
Visit the 9Now website and sign in/sign up
Enjoy the best Aussie content
Smart TV
9Now has compatible apps with LG, Samsung, and other Smart TVs. However, these devices don't support VPN software. Therefore, the best course of action is setting up a VPN on your router then connecting to an Australian server. You can easily download the streaming app after that.
Apple TV
The procedure is pretty the same as the Smart TV instructions. Set up the VPN on your router, connect to an Aussie server, get the app, and start binging.
Fire TV
Before you can press play on your favorite content, you must change your Amazon account to Australia first. An Australian VPN server can help fix that.
PS4
9Now only supports the PlayStation 4 so far in terms of gaming consoles. But VPNs don't have dedicated apps for the latter, meaning you must set it up manually on your router (see how in the Smart TV tab).
Time for the 9Now FAQ Now
Find out what our readers are asking about the Australian platform.
Can I watch 9Now outside Australia?
9Now is only available inside Australia due to licensing agreements.
Channel 9's streaming service is completely free. You just have to create a Nine account to get started.
How to create a 9Now account?
Signing up to 9Now is free and very easy. Here's what you need to do to create a Nine account:
If you're outside Australia, you must first connect to an Aussie VPN server.
Go to https://www.9now.com.au/ and click the Log in button at the top right of the screen.
Enter you email address, followed by a password, then click continue.
Fill in the required fields. Use 5999 for the postcode field if you don't have one.
You'll receive an email to verify your account.
Return to the 9Now website, log in, and never miss your favorite programs again.
Do I need an Australian postcode for 9Now?
You need an Australian postcode to create your Nine account and stream 9Now shows. If you don't have one, simply use 0299, 2618, 5999, 8000, or 8999.
What shows can I watch on 9Now?
9Now is home to live and on-demand content, including series, movies, documentaries, sports, reality TV, news, and much more. That includes local and international programs like:
The Flying Doctors
Love Child
The Real Housewives

Married at First Sight

La Brea
Resident Alien
House

Australian Open

AFL

9News
Watch 9Now Outside Australia – Final Words
It's easy why Australian expats and online viewers, in general, would want access to 9Now from abroad. After all, not many streaming platforms offer such an impressive lineup of programs for free. And although the service is geo-blocked outside Australia, a good VPN will give you reliable access no matter where you are.
According to our tests, ExpressVPN is the ideal VPN for 9Now, followed by BulletVPN. But in reality, you can use any VPN from our list of recommendations. They all work with the biggest streaming channels, offer premium privacy features, have fast servers, and implement a 30-day money-back guarantee.