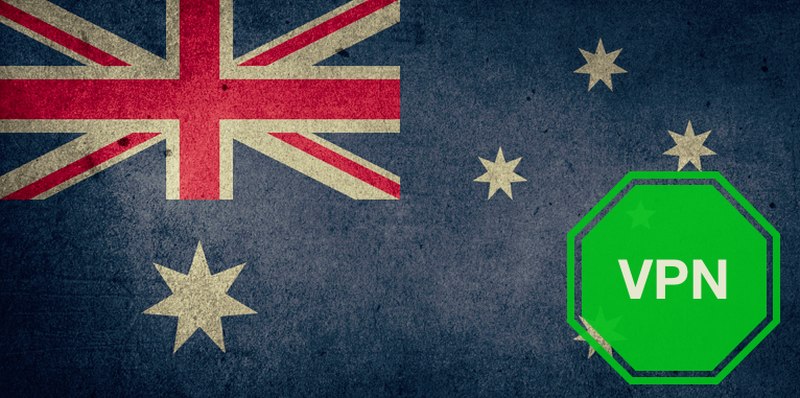 Australia's online environment
Protect your online privacy in Australia
VPN explanation and functions
Best VPN for Australia
"Living in a land down under, where women glow and men plunder." For some, the first thing that comes to mind when they hear Australia is the classic hit song Down Under by Men at Work. The country is home to over 25 million people, many of whom are expatriates seeking a better life, job, or education. In fact, according to Expat Network, 1 in 4 Australian residents are born abroad.
A pleasant climate, great outdoors, and beautiful scenery are major attractions for tourists. But expats also look for more practical qualities like job opportunities, financial stability, and safety. And if the entire family is moving, the education and healthcare systems will undoubtedly enter the equation. Australia offers all these attributes, firmly cementing its place among the best tourist and expat destinations.
Another crucial factor that some people tend to avoid is the Internet environment. Australia has a free online status, albeit some restrictions on anonymous communication and concerns about government surveillance. Therefore, the best course of action is using the best VPN for Australia.
---
Content Overview
---
The Pros and Cons of Australian Internet
Australia has one of the best information and communication technology (ICT) infrastructure in the world. Internet subscription prices are very much affordable, meaning most of the population has online access. According to the International Telecommunication Union (ITU), the country had a high internet penetration rate of 86.6% in 2018. And with the introduction of the National Broadband Network (NBN) program, this number is likely to increase.
NBN is a project to expand fiber-optic, wireless, and satellite Internet services, especially in rural communities. It promises faster speeds at lower costs. And although there's been a couple of snags and delays along the way, NBN will improve the web in Australia once complete. As of July 2020, Ookla's Speedtest Global Index ranked the country 7th for mobile broadband speeds (68.29 Mbps), but 62nd for fixed broadband (53.36 Mbps).
Moreover, Internet service providers enjoy a diverse environment free of any obstacles, which is why the sector is so competitive. As of 2017, there were 63 ISPs in Australia, with Telstra controlling the largest market share. TPG, Optus, and Vocus make up the rest of the list in the fixed-line broadband market.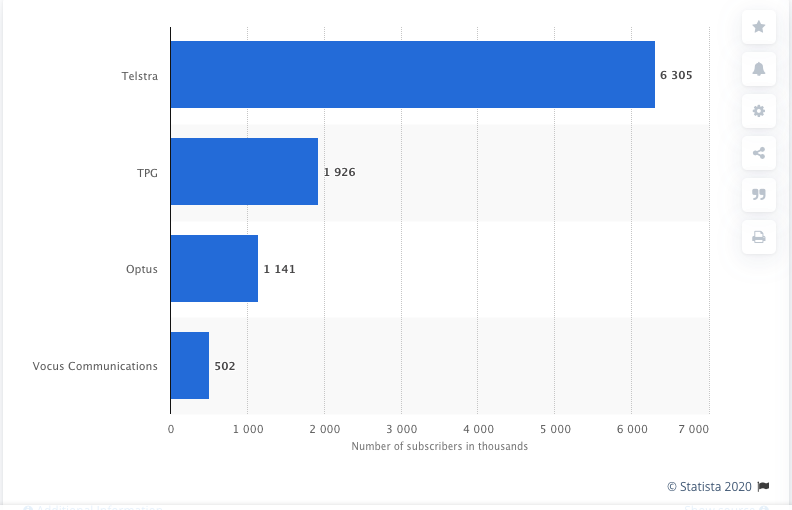 Restrictions and Limitations
The online realm in Australia is mostly open and free, with very few restrictions. However, illegally downloading copyrighted material is frowned upon. Two federal court rulings ordered ISPs to block torrenting websites like The Pirate Bay and Kickass Torrent.
And following the 2019 terrorist attack in Christchurch, New Zealand, when a white supremacist Australian man killed 51 people at two mosques, Australian ISPs blocked more than 40 websites that hosted a live-stream of the shootings. The ISPs acted independently as the government did not order any bans. But their actions were under the Sharing of Abhorrent Violent Material Act, which forces the removal of abhorrent, violent videos.
Defamatory material on social media platforms and other websites are also illegal. Internet users, journalists, and commentators must refrain from defaming individuals, or else face legal action from victims. But there aren't other forms of censorship, and people are free to express their opinions.
User Rights Violations
Despite a "free" Internet status and laws that respect freedom of speech and expression, Australia violates online users' rights. According to Freedom House, it had a score of 25/40 in this area, with government surveillance and restrictions on anonymous communications affecting its results.
The non-profit, pro-democracy organization gave Australia an overall score of 77/100 on its 2019 Freedom on the Net report. It previously registered 79/100 in 2018.
| | |
| --- | --- |
| ATTRIBUTES | SCORE |
| Obstacles to access | 23/25 |
| Limits on content | 29/35 |
| Violations of human rights | 25/40 |
In December 2018, the Parliament passed the Telecommunications and Other Legislation Amendment (Assistance and Access) Act. It gave law enforcement agencies the power to break encrypted communications by forcing tech providers to create system back doors. The authorities must submit a warrant to the operators, though, which usually comes with a gag order. The law targets popular messaging apps like WhatsApp, Skype, and Signal, all of which have end-to-end encryption.
Moreover, in 2017, an Australian federal court explained that metadata isn't regarded as personal or sensitive information. Therefore, it does not fall under the statutory protections of the 1988 Privacy Act. Government agencies don't need a warrant to access metadata.
Australia is also a member of Five Eyes, an international alliance of intelligence agencies. It features the US, the UK, Canada, and New Zealand. Any company inside these territories must give in user data to the authorities upon request. This coalition's main objective is to focus on online activities, with members continually sharing information with each other.
That's why you should seriously consider using the best VPN for Australia when browsing the web.
---
What Is a VPN
As you've just seen, the Internet isn't completely free or open in Australia, with plenty of blocks and restrictions. A VPN can help you gain wider web access and conceal your actual location by rerouting your traffic and changing your IP address. VPNs allow you to use a private server network instead of the ones your ISP provides.
Once you connect to a specific server, your traffic will get rerouted, and you'll get a new IP address that matches the server's location. In simpler terms, if you connect to a server from Switzerland, you'll get a Swiss IP. This will help you unblock the websites the Australian government banned and make you appear in Switzerland.
Virtual private networks also encrypt your traffic using the most secure algorithms, namely AES-256. And as long as you get a non-Australian VPN service, you don't have to worry about the Assistance and Access Act. Reputable providers follow a no-logs policy, categorically deleting sensitive data from its systems. As a result, even if the authorities seize their servers, they won't find any valuable information to track or identify you.
Moreover, top VPNs leave nothing to chance. They prepare for worst-case scenarios like malfunctions or a VPN connection drop and disconnect you from the Internet with a kill switch so that your traffic doesn't leak to your ISP.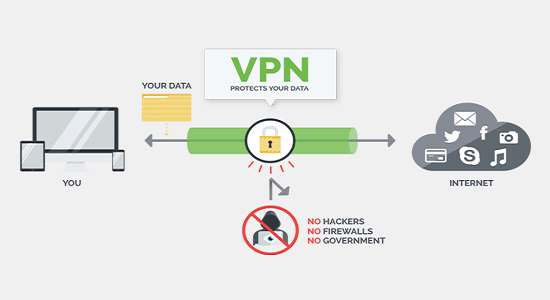 More than Just Privacy, Anonymity Protection
In addition to complete privacy, security, and anonymity, VPNs offer a lot more advantages in terms of entertainment, speed, and savings. They allow you to:
Bypass geo-blocks

: Streaming platforms use geo-blocking technology to prevent out-of-market viewers from accessing content. It is due to licensing agreements. By redirecting your traffic and changing your IP, you'll appear inside the VOD service's broadcasting territory, thus unblocking your favorite shows.
Download P2P files: Only the best VPN for Australia allow torrenting and P2P activities. And with premium privacy features like encryption, copyright trolls can't accuse you of infringement because they can't determine your location, identity, or online activities.

Avoid restrictions

: Banned websites and services inside Australia can easily be accessed with a proper VPN. Just connect to any server overseas to circumvent potential bans and restrictions.

Save money

: Prices on online shopping websites aren't always the same. If you live in an advanced country or wealthy city, products can be more expensive. Switching regions with the best VPN for Australia will get you better deals.
How to Install the Best VPN for Australia
Virtual private networks have compatible apps with almost every popular operating system. That means you can install them with the click of a button. However, they don't work with routers, gaming consoles, or Smart TVs like Samsung or LG. Well-known providers also allow simultaneous device connections with just one account.
Here's how to install the best VPN for Australia on your device:
Select a first-class VPN service like the ones we suggested below.
Head over to Google Play Store or the Apple App Store to install the VPN app on your smartphone or tablet. You can also download the app directly from the website if you're using Mac or PC.
Top VPNs are compatible with iOS, Android, PC, and Mac. Some also work with Linux or Kindle Fire and offer browser extensions.
Open the app, sign in, and connect to any server of your choice.
Enjoy anonymous web browsing and unlimited Internet access.
---
Why You Need the Best VPN for Australia
The Internet environment in Australia has its ups and downs. You'll enjoy fast connection speeds at affordable prices. And even with the blocking of violent videos and defamatory content (which are understandable), web access is pretty much unlimited. But privacy-wise, the Internet could use a lot of improvements, especially in terms of encryption and government surveillance.
For those reasons, Australian residents and every other Internet user could really benefit from the best VPN for Australia.
Security and Privacy
As I previously mentioned, Australia is part of the Five Eyes alliance. That means local and foreign law enforcement agencies could monitor your online communications. This coalition even expands beyond its original members, with Nine and 14 Eyes also forming.
But even without being part of this alliance, the land down under has very intrusive laws involving the web, from mandatory encryption back doors to data monitoring and gathering. The best VPN for Australia ensures these invasive practices won't affect you or your online activities, thanks to military-grade encryption, a zero-logging policy, and a kill switch.
Speak Your Mind
Freedom of expression and that of the press should be sacred rights no matter where you are. Australia has great respect for both as the law protects human rights. However, there are exceptions in cases of defamation. Any content that damages an individual's reputation should be removed. Not only that but also those who defame victims could face legal action.
The best VPN in Australia can protect you from courts and financial settlements by hiding your identity and whereabouts. However, we do not encourage or condone hateful language and hurtful comments, so we recommend thinking twice before expressing your thoughts online.
Unlimited Streaming Supply
Living in Australia is great. There are plenty of things to see like the Great Barrier Reef, the Uluru-Kata Tjuta National Park, the Sydney Harbor Bridge and Opera House, etc. And in case you don't feel like going out, you can enjoy quality TV programming on several streaming platforms. That includes TenPlay, Stan, Foxtel Now, and Kayo Sports, or even Netflix's and Amazon Prime Video's Australian libraries.
But some movies and shows aren't available on Australian VOD channels. Expats and foreigners suffer from this the most because they can't watch their local programs. With a VPN, though, they can connect to a server from back home and access their preferred platforms.
But since most streaming services can detect VPN IP addresses and block them, the only provider that comes in handy is the best VPN for Australia.
P2P Support
Australia blocked several torrenting websites, including Kickass Torrents and The Pirate Bay. P2P activities are not illegal in the country, but ISPs will block any website that hosts copyrighted material. And those who download copyrighted property, like songs or movies, could face legal action from copyright holders.
The best VPN in Australia doesn't just allow peer-to-peer activities; it also protects you by hiding your online activities and connection. Furthermore, it keeps you safe from members of the P2P network, with whom you share your IP address.
Safety over Public WiFi
Public hotspots are extremely risky due to their weak security systems. Hackers continuously use them to steal users' data by directly breaching the Public WiFi connection or setting up a fake one. And yet, we always connect to these hotspots, mostly because they are free. They could end up costing a lot, though, as cybercriminals can take your password or credit card information.
Therefore, make sure you always connect to the best VPN for Australia before using free WiFi.
---
Best VPN for Australia
As with other products, VPNs differ in quality. Not all of them offer the features that we listed above, even in terms of privacy and security, which are necessary VPN characteristics. Free VPNs are among that list, and we recommend you don't use any of them.
First, they make money by collecting users' sensitive data and selling it to third parties. That includes browsing history, web destinations, IP addresses, and connection timestamps. Advertisers need such information to deliver customized apps based on your preferences. Free providers also don't use reliable encryption algorithms, and sometimes none at all, thus exposing all your online activities to anyone watching. These are standard VPN qualities that every brand must provide.
Second, Free VPNs can't bypass most geo-blocks or the IP blacklist that streaming services impose. Therefore, you can't unblock or watch your favorite shows from abroad. Besides, the number of servers is often limited, with slow speeds due to an overload of users.
So in our opinion, subscribe to paid services that can improve your online status, not worsen it.
ExpressVPN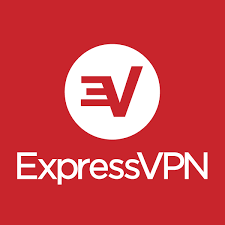 The number one VPN on our suggestion list is ExpressVPN, a leading industry veteran. Experts and users think highly of it, which helped it earn an excellent 4.7/5 rating on the consumer review website, Trustpilot.
The British Virgin Islands-registered VPN operates a network of over 3,000 servers across 160 locations in 94 countries. It's one of the most expansive grids in the VPN business, giving you access to almost any geo-restricted service. That includes streaming platforms, as this provider can avoid the VPN IP address ban. ExpressVPN also has fast speed rates, meaning you won't encounter buffering issues when watching online.
As for privacy, the company has a proven no-logs policy. It eliminates all the data that can be used to track user activity or location from its servers. It also uses the Advanced Encryption Standard with 256-bit keys, the most secure algorithm on the market. Several government agencies use it to protect classified information. There's also an automatic kill switch to protect you from data leaks.
ExpressVPN also supports torrenting and P2P activities, allowing you to download files anonymously and swiftly. You can download the app on PC, Mac, Android, iOS, Linux, and Kindle Fire and use it on five simultaneous devices. The company also offers a Smart DNS proxy (MediaStreamer) and a 30-day refund policy.
Our detailed review gives you everything you need to know about ExpressVPN.
Pros
30-day money-back guarantee.
3,000+ servers in 94 countries.
Kill switch and leak protection.
No collection of sensitive data logs.
Military-grade encryption.
Ideal for streaming and bypassing geo-blocks.
P2P support.
MediaStreamer.
Up to five simultaneous device connections.
Fast speed rates.
High device compatibility.
Cons
More expensive than most VPNs on the market.
---
BulletVPN
BulletVPN is an Estonian VPN service that prides itself on providing substantial speeds. Now, it doesn't have the same amount of servers as other providers, but it has a presence in key locations in over 54 countries. That is very good coverage in the VPN industry. These servers can unblock all the popular streaming platforms, even TVNZ, DStv, and Showmax.
You can also use BulletVPN to download shows, movies, songs, and books using peer-to-peer networks. And thanks to first-rate security and privacy features like AES-256 encryption, a no-logging policy, and a kill switch, you don't have to worry about copyright trolls or other P2P members. The provider also offers BulletShield, an optional feature you can enable with the kill switch. It will only give you Internet access if you're connected to a BulletVPN server.
Other features include a Smart DNS proxy, a 30-day refund policy, and six simultaneous device connections. You can install BulletVPN on Android, iOS, PC, and Mac.
For additional information, check out our full BulletVPN review.
Pros
Works with all major streaming platforms.
Allows torrenting.
Top speeds.
AES-256 encryption.
Kill switch with BulletShield.
Zero-logs policy.
30-day refund policy.
Smart DNS proxy.
Cons
Smaller server network than other top VPNs.
---
Unlocator VPN
Unlocator is originally a Smart DNS proxy service that launched in 2013. But last year, it introduced a VPN product and equipped it with all the bells and whistles. Of course, the server network isn't as broad as other accomplished providers. However, the company still has a presence in strategic locations like Australia, the US, Canada, the UK, Germany, and South Africa.
The company spared no expense in the security and privacy department. It offers a zero-logs policy, military-grade encryption, and a kill switch with an optional Unlocator Shield feature. Should you choose to activate the latter, you won't have Internet access unless you're using an Unlocator VPN server.
Furthermore, you can benefit from Unlocator Hybrid, a subscription plan that brings the best of a VPN and a Smart DNS proxy. But no matter which package you choose, Unlocator comes with a seven-day free trial, followed by a 30-day refund policy. You can use it on up to five devices simultaneously.
Read our Unlocator VPN review for more details.
Pros
AES encryption with 256-bit keys.
Kill switch.
Unlocator Shield.
Zero-logs policy.
Unlocator Hybrid.
30-day refund policy.
One-week free trial.
Five simultaneous device connections.
Cons
Denmark headquarters (Nine Eyes).
Narrow server coverage.
---
NordVPN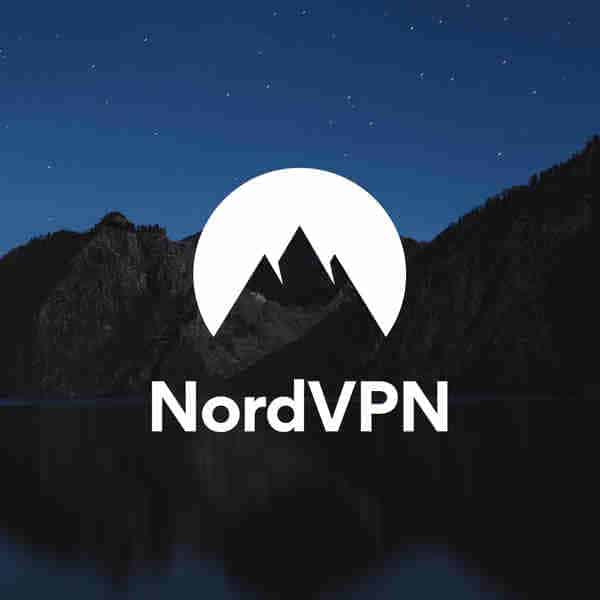 For those who seek anonymous and private web browsing, you should definitely consider NordVPN. Of course, it offers AES-256 encryption, a zero-logs policy, and a kill switch. But it goes beyond the standard measures to give users CyberSec and double VPN. The first one blocks ads and malicious websites, while the second one reroutes and encrypts your traffic twice.
The VPN is excellent when it comes to avoiding geo-blocks and unblocking streaming platforms. It allows you to watch your favorite shows and sports no matter where you are. That's largely thanks to an extensive network of 5,000+ servers, spreading across 59 countries. These servers also support torrenting activities.
You can install the NordVPN app on Mac, PC, iOS, Android, and Linux, and use it on up to six simultaneous devices. The VPN also offers a 30-day refund policy and a Smart DNS proxy called SmartPlay.
Find out more in through our NordVPN review.
Pros
CyberSec and double VPN.
No-logs policy.
Kill switch.
AES-256 encryption.
Six simultaneous device connections.
P2P support.
Works with the majority of streaming platforms.
30-day money-back guarantee.
SmartPlay.
Broad server network.
Cons
You might experience slow speeds on some servers.
---
Surfshark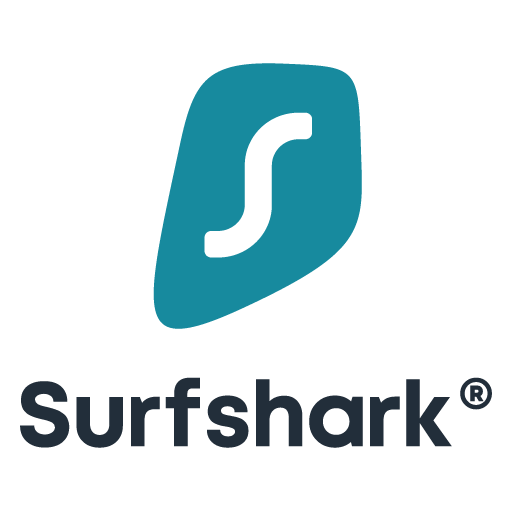 The last name on our best VPN for Australia list is another BVI-based provider: Surfshark. Despite its young age, this service offers premium features in every department, including privacy, freedom, and speed.
In addition to the no-logging policy, kill switch, and military-grade AES-256 encryption, this VPN brings a range of privacy options. That includes MultiHop (double VPN), CleanWeb (ad-blocker), Camouflage Mode, and Shadowsocks.
Surfshark has a decent server network of more than 1,000 servers spread across 60 countries. It allows the VPN to circumvent online restrictions and unblock popular streaming platforms like Disney+, Netflix US, and BBC iPlayer. Speed levels are excellent for watching online shows and sports.
But in addition to excellent privacy features, Surfshark allows unlimited simultaneous device connections, one of the very few providers that offer that. You'll also benefit from a 30-day refund policy and high device compatibility.
Check out the Surfshark VPN review for more information.
Pros
Top privacy features.
No-logs policy.
AES-256 encryption.
Kill switch with DNS leak protection.
Decent server network.
Good speeds.
30-day refund policy.
Apps for Mac, PC, Android, iOS, Kindle Fire, and Linux.
Access to major streaming platforms.
Support for torrenting activities.
Unlimited simultaneous device connections.
Cons
Pricey monthly subscription plan.
---
Wrapping up the Best VPN for Australia
When going online, connecting to a VPN service should be your number one priority, no matter where you are. Despite fast, affordable, and somewhat open Internet in Australia, there are still several restrictions. But the most alarming issue is government surveillance and encryption back doors. And let's not forget about the whole Five Eyes alliance.
Therefore, using a VPN in the land down under is necessary if you wish to protect your online security and privacy. And since choosing the right provider is crucial, we advise you to use one of our best VPN for Australia recommendations.
Which VPN from our list did you like the most? Let us know below.