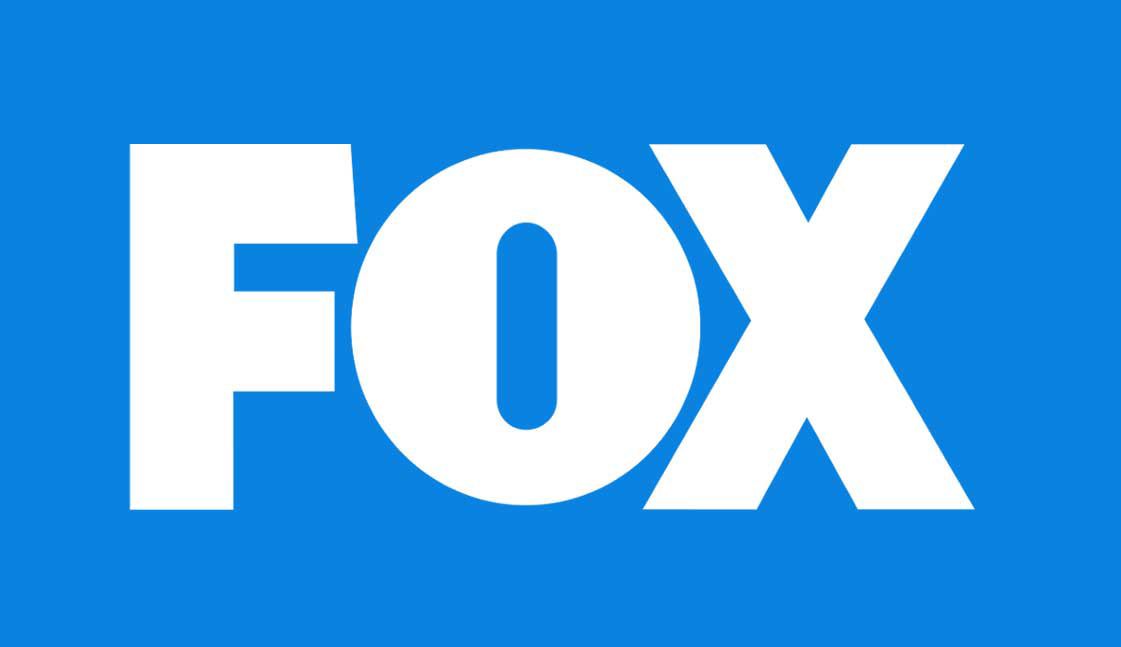 Watch FOX online
FOX for cord-cutters
Unblock FOX from abroad with a VPN
Smart DNS proxies - VPN alternatives
The Fox Broadcasting Company, or FOX for short, is one of the most popular TV networks in the US. Established in 1986 as a competition to the Big Three US TV networks, it went on to become a great success, even ending the dominance of ABC, CBS, and NBC. It was the most-watched network between 2004 and 2012 in the 18–49 demographic and earned the most viewership between 2008 and 2009.
FOX wouldn't have been able to compete if it weren't for great programming. It is home to some of the most-watched and iconic shows, including Prison Break, Empire, Family Guy, Brooklyn Nine-Nine, House, 24, and The Simpsons, which is the longest-running US sitcom.
All these shows are available on FOX's cable TV channel and online through the Fox website and FOX NOW app. However, the network's Internet services are only available to US residents as the content is geo-blocked outside the country. But if you don't want to miss your favorite programs while abroad, you better get familiar with VPNs and Smart DNS proxies.
---
Table of Content
---
About FOX
Fox Broadcasting Company launched in October 1986 as a competitor to ABC, CBS, and NBC. At the time, the idea of a fourth network competing with the Big Three US TV networks was ridiculous and nearly impossible. Several services tried to do so since the 1950s but failed.
In its early beginnings, the American TV industry had four major networks that operated across the country. Those were the original Big Three with the addition of DuMont Television Network. However, the latter was not able to earn solid profits and ceased operation in 1956. Since then, several companies tried to establish themselves as a fourth network, but none were able to accomplish that except FOX.
In fact, the network consistently outperformed its peers in a number of areas. For example, it was the highest-rated in the 18–49 age group from 2004 to 2012, and the most-watched TV network in 2008-2009. That wouldn't have been possible if it weren't for quality entertainment covering every genre. That includes comedy, drama, family, animation, reality, and music.
In March 2019, The Walt Disney Company acquired most of 21st Century Fox for $71.3 billion. The deal included 20th Century Studios, 20th Television, and FX Networks. It didn't include, however, the Fox Broadcasting Company and television stations or Fox Sports, Fox News, and Fox Business.
Top Shows on FOX
FOX's first primetime shows were Married… with Children and The Tracey Ullman Show, a sitcom and a sketch comedy series, respectively. Both were successful, with the first airing for ten years. From there on, FOX produced and created hit programs, including the longest-running US sitcom, The Simpsons.
The lineup features classics and current hits, including:
The Simpsons
Family Guy
Empire
9-1-1
The Resident
The Orville
Prodigal Son
24
The X-Files
Brooklyn Nine-Nine (till 2018)
Prison Break
Futurama
House
Gotham
The Last Man Standing
Arrested Development
The Bernie Mac Show
Glee
The OC
New Girl
The Last Man on Earth
Hell's Kitchen
Malcolm in the Middle
MasterChef
The Masked Singer
Flirty Dancing
Watching FOX Online
All this content is available on Fox's TV channel through cable or satellite subscription, as well as online on the Fox website and app (FOX NOW). However, if you opt for Internet streaming, you'll have to sign in with your TV provider's details. In other words, Fox online viewing isn't an option if you don't have a cable subscription.
Those who do can watch their favorite shows live and on-demand for free on both the website and the app. Users also have access to sports games, news programs, and more, thanks to Fox Sports, Fox News, Fox Business, and Fox Nation.
Furthermore, Fox's online services are only available for users who live inside the US. So even if you have a cable subscription, you can't watch Fox Broadcasting Company's shows from abroad.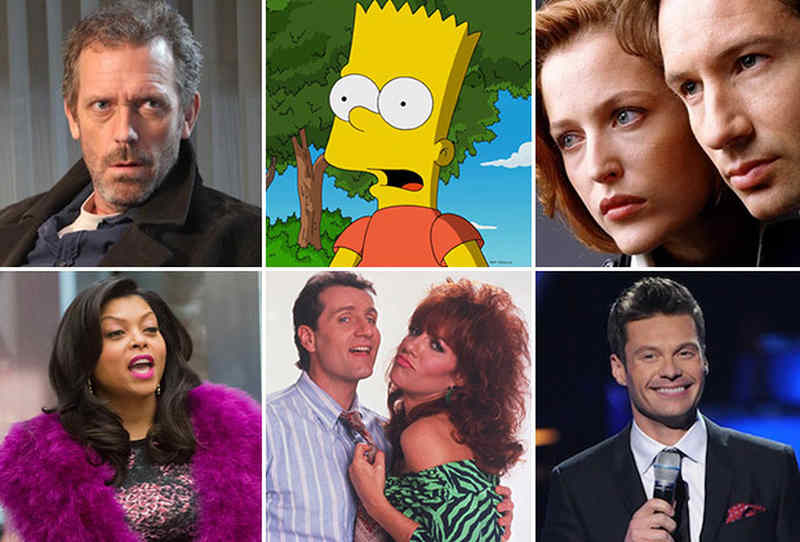 FOX NOW Supported Devices
If you prefer watching Fox shows via the FOX NOW app, you should know that the latter is compatible the majority of operating systems, including:
iOS
Android
Fire TV
Apple TV
Android TV
Samsung Smart TV (Models 2017 to 2019 sold in the US)
Xbox One
Roku
Chromecast
Oculus Go and Quest
Solutions for Cord-cutters
With the increasing popularity and practicality of standalone streaming platforms, a lot of movie buffs are opting to cut the cord. That means they prefer subscribing to paid services and watching shows whenever they want, than signing expensive, long-term cable contracts.
And these streaming channels aren't just cheaper. They also allow you to cancel your subscription at any time and feature a free trial period.
Now, Fox allows you to watch content online, but not through standalone channels, meaning you need a TV provider to access them. There is a solution for cord-cutters, however: Pay-TV services. These platforms offer the same channels your cable subscription provides, but for a cheaper price and without any mandatory contracts.
Here are some of the pay-TV services that feature FOX:
| | | | |
| --- | --- | --- | --- |
| Service | Channels | Starting Price | Free Trial |
| Sling TV (Sling Blue plan) | FOX Sports 1 and 2, FX, AMC, Discovery Channel, History Channel, A&E | $30/month ($20 during the 1st month) | 7 days |
| YouTube TV | FOX, ABC, CBS, NBC, ESPN, HGTV, TNT, FX, Cartoon Network | $49.99/month | 7 days |
| Hulu with Live TV | FOX, Discovery Channel, Food Network, ESPN, FOX Sports, AMC | $54.99/month | 7 days |
| AT&T TV Now | FOX, HBO, A&E, Animal Planet, Cartoon Network, CNN, Food Network, ESPN, AMC | $65/month | 7 days |
Just like FOX NOW and the Fox website, the content that the above services offer is only available in the US.
---
Avoid FOX Geo-blocking with a VPN
Fox and the standalone pay-TV services that offer the channel are not allowed to broadcast outside the US due to licensing agreements. They only have the right to show content inside the country. Therefore, once they see that you don't have an American IP address, it's lights out.
"This content is not available in your location."

The above geo-error message is what you will see on your screen instead of the show you're trying to watch. FOX and other streaming platforms can determine your area of residency through your IP address. Whenever you go online, your Internet service provider gives you an IP so that the web can find out who is accessing the network and from where.
And since each country has a set of unique IP addresses, it's only a matter of time before FOX and the rest pinpoint your location. Hence, the only way to unblock FOX content is with a virtual private network (VPN).
How VPNs Work
A VPN can help you bypass online geo-restrictions by rerouting your traffic through a server of your choice. Moreover, it conceals your actual IP address and gives you another one that matches your server's location. Simply put, if you connect to an American VPN server, you'll get a US IP address and you'll appear as if you were inside the country.
That will give you access to FOX, Sling TV, and every other US-restricted streaming platform. That includes HBO GO/NOW, Hulu, Showtime, Disney+, and Netflix USA.
Top VPNs can also maintain your online privacy and anonymity through a number of features.
First, they encrypt any data that your device sends or receives using the strongest algorithm on the market: AES with 256-bit keys. As a result, the prying eyes of hackers, government agencies, and even ISPs won't be able to monitor your online activities or track your actual IP address.
Second, VPNs eliminate any sensitive data from their servers that can be used to spy on you. That includes IP addresses, browsing history, the websites you visit, and connection timestamps. That way, even if third parties grab hold of one of their servers, they'll find nothing that can be traced back to you.
And for extra security, reputable VPN providers use a built-in Kill switch to cut off your Internet connection in case they malfunction. How does that help? Well, it prevents your traffic from traveling through your ISP's servers where it can be compromised.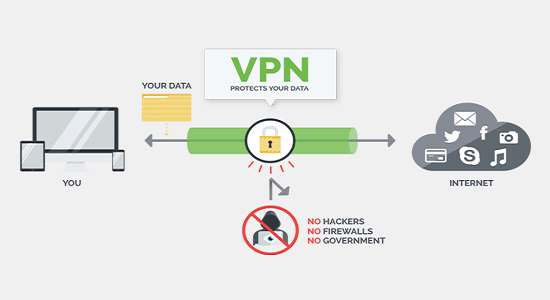 Install a VPN and Watch FOX Anywhere
You don't have to be a witty fox to install a VPN service on your smartphone, tablet, or computer. These tools are easy to set up and launch thanks to their dedicated apps, which you can find on Google Play and the App Store. You can also manually set them up on certain routers that support VPN clients.
The following steps will help you install a VPN and watch FOX from anywhere:
Sign up to a premium VPN service like the ones we mentioned below.
Download and install the VPN app from Google Play or the App Store. These apps are compatible with iOS, Android, PC, and Mac, with some providers supporting Linux and Kindle Fire as well.
After you install the app, open it, sign in, and connect to a US server.
Once the VPN connection is established, go to the FOX website or app, or any of the above pay-TV services to watch your favorite shows from anywhere.
If you're a cord-cutter, please note that you still need to subscribe to Sling TV, YouTube TV, Hulu + Live TV, and AT&T TV Now.
Note: Smart TVs and gaming consoles like PS4 or Xbox One don't have VPN clients, which means you cannot set up a VPN on those devices.
---
Best VPN for FOX
Another important fact that you must keep in mind is that not all VPNs are the same. Only premium services give you first-class features, and these brands don't come cheap. But spending money on your cybersecurity and online privacy is the wisest course of action you can take.
ExpressVPN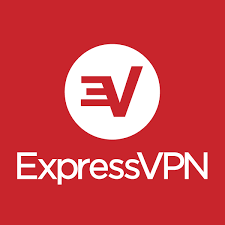 ExpressVPN is based in the privacy-friendly jurisdiction of the British Virgin Islands, outside Five Eyes territories. It has 3,000+ servers across 94 countries, one of the broadest networks in the business. And these servers are quite fast and can circumvent all geographic restrictions, giving you access to FOX and other streaming services.
The company also offers MediaStreamer, a Smart DNS proxy that can also unblock online video services. You can set it up on any device, including gaming consoles, Smart TVs, and routers. Moreover, ExpressVPN allows you to connect up to five devices at the same time with one account, and you'll also benefit from a 30-day refund policy.
As for privacy and security, the VPN uses the Advanced Encryption Standard with 256-bit keys, better known as AES-256. It is the most secure encryption algorithm on the market and is so far impossible to break. Furthermore, ExpressVPN follows a zero-logs policy (no collection of sensitive data) and has an automatic kill switch.
For the more information, check out our ExpressVPN review.
Pros
30-day money-back guarantee.
Fast servers.
Broad server network.
Top privacy features.
Smart DNS proxy.
Five simultaneous devices.
Works well with streaming platforms
Cons
A bit more expensive than other VPNs.
---
BulletVPN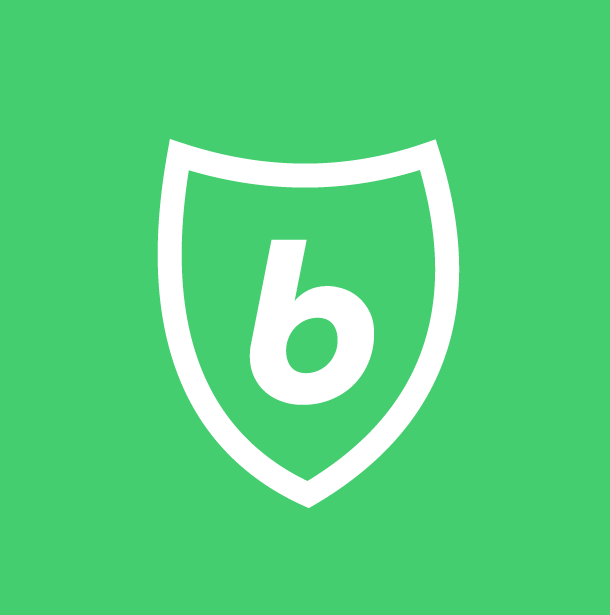 BulletVPN is another reliable service that you can count on to watch FOX programs from abroad. Its servers can unblock the majority of popular streaming services, despite the VPN IP address ban. And even though the number of servers isn't as extensive as other premium providers, the company still has a presence in every region worldwide.
As for other benefits, BulletVPN offers a free Smart DNS proxy service so that you can access Fox using any device no matter where you are. Furthermore, in case you're disappointed with the service, you can get a full refund if you cancel your subscription within the first 30 days.
BulletVPN also uses AES encryption with 256-bit keys and implements a no-logging policy that keeps no records of your online activities. And in addition to the kill switch tool, you can activate the BulletShield feature, which won't allow you to access the Internet unless you're connected to a BulletVPN server.
Check out our BulletVPN review for more details.
Pros
Fast speed rates.
Six simultaneous device connections per account.
Smart DNS proxy.
Works with Netflix and other streaming services.
30-day refund policy.
First-rate privacy features.
Cons
Smaller server network than other VPNs.
---
Can I Watch FOX Outside the US with a Free VPN?
You won't get the same features when you opt for a free VPN. There's only a handful of servers, limited bandwidth, and less security and privacy tools.
However, we recently tried a free VPN that combines unblocking capabilities with anonymity prowess: QamoVPN.
After downloading the app and signing up, we just connected to the USA server in Miami and started streaming FOX shows from abroad. Connection speeds were consistent and the amount of bandwidth on offer was more than sufficient, allowing us to watch without interruptions.
Furthermore, Qamo protects user privacy with military-grade encryption, a kill switch, and a zero-logging policy. That makes it one of the safest free VPNs on the market.
However, Qamo only works on Android devices and the app contains ads. Regardless, it is one of the best free VPNs for streaming, gaming, and privacy.
---
Watch FOX with a Smart DNS Proxy
Alternatively, if you don't want to spend too much money on a VPN service, you can use a Smart DNS proxy instead. It only reroutes the URLs that reveal your location, allowing you to access certain services from abroad. However, the reason why these tools are less expensive than VPNs is because they don't offer the same privacy features.
Smart DNS proxies don't hide your IP address or encrypt your data. So if you don't mind third parties monitoring your online activities, they might be more suitable for you than VPNs. But please note that these tools don't work if your ISP uses transparent proxies or DNS hijacking.
Unlocator
As you can see, Smart DNS proxies are only good for one thing – unblocking geo-restricted services. Therefore, you must select a service with an extensive channel support list, like Unlocator. The latter allows you to access more than 200 restricted channels, including FOX, FOX NOW, and FOX Sports. It also supports Sling TV, Hulu, BBC iPlayer, and more.
Moreover, Unlocator offers a one-week, no-credit-card free trial, in addition to a 30-day refund policy. That gives you more than enough time to test the service before you subscribe to it. Here's how you can set it up on your device in four simple steps:
Go to Unlocator and sign up for the free trial. As I just mentioned, you don't have to submit your credit card details during this period.
Follow the guides and videos to easily set up Unlocator on your device.
You can install Unlocator on any device, including iOS, Android, PC, Mac, routers, Smart TVs, and gaming consoles.
Watch your favorite FOX shows from anywhere in the world.
---
Stream FOX from Anywhere – Final Thoughts
Fox offers a wide variety of popular and critically-acclaimed shows, including The Simpsons, House, Prison Break, and 9-1-1. Unfortunately for online viewers, that content is only available for viewers who reside in the US. Furthermore, cord-cutters need to subscribe to pay-TV services (which are also geo-blocked) as the FOX website and app require login details from your TV provider.
But living abroad doesn't mean you have to give up your favorite shows. Get a premium VPN or Smart DNS proxy service and unblock FOX programs from anywhere.
What is your favorite show on FOX? Let us know below.